How to tell if your banana is ripe enough for baking banana bread. Plus, tips for freezing bananas at their baking prime!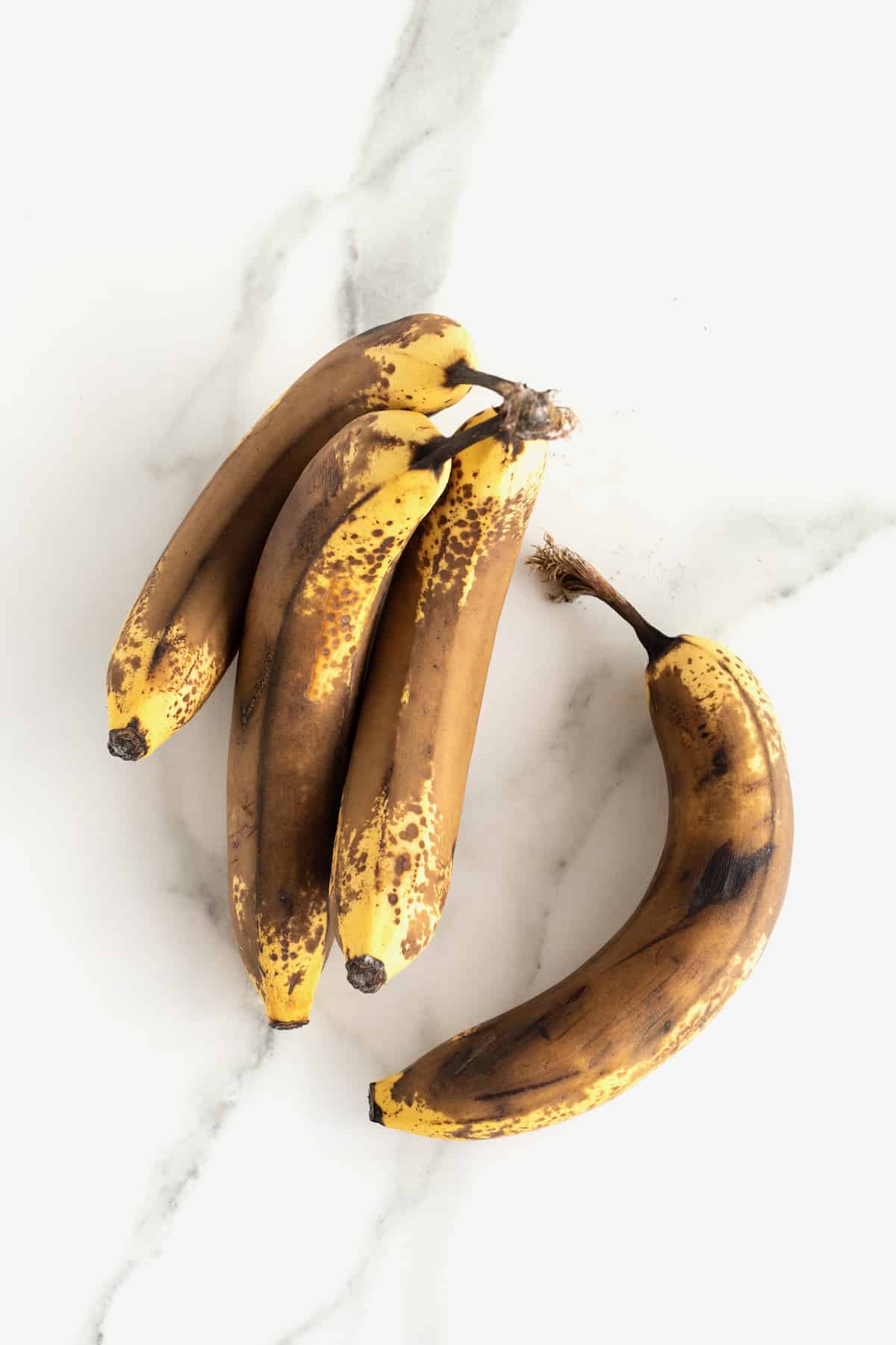 The BakerMama's Tips & Tricks
I created my Tips & Tricks series to help you be as successful in the kitchen as possible! From substitutions to kitchen hacks to how to solve food dilemmas, I answer your most frequently asked cooking questions.
How to Tell if Bananas Are Ripe Enough to Bake With
Is your banana beautiful, yellow, and blemish-free? If yes, it's not ready to be turned into banana bread! The best bananas for baking are so ripe they're almost black. Soft, mushy, ugly bananas on the verge of being compost bin fodder are actually ideal for baking.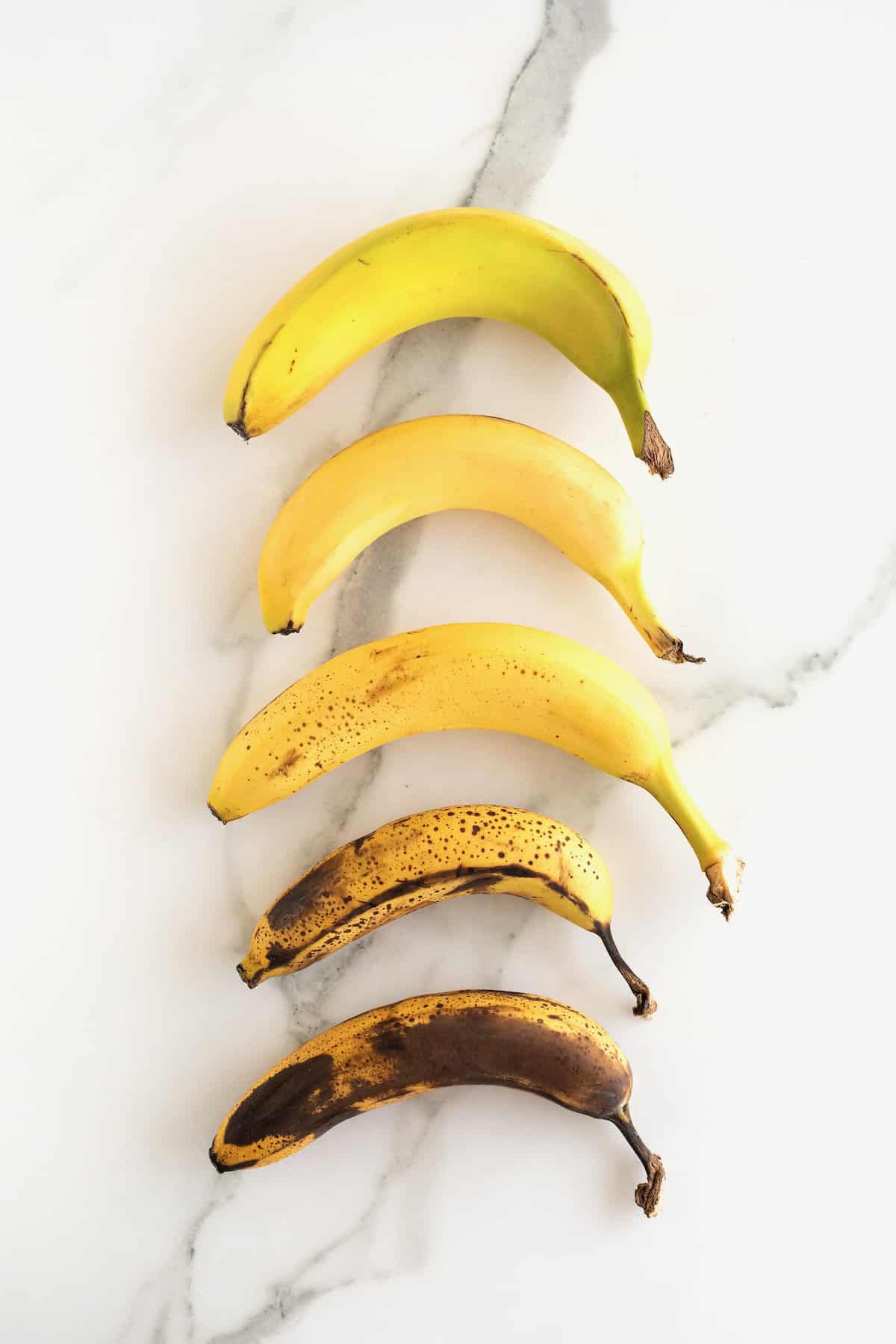 How to Freeze Bananas for Baking
If you have an overripe banana, but no time to bake, consider freezing it! For baking and blending, frozen banana slices are much easier to work with than whole bananas. To freeze bananas for baking:
Peel the banana and then slice it into 1/2 inch thick rounds.
Lay the pieces flat on a parchment-lined baking sheet and freeze for at least an hour.
After frozen, transfer to a freezer-safe bag, then freeze the slices for easiest use.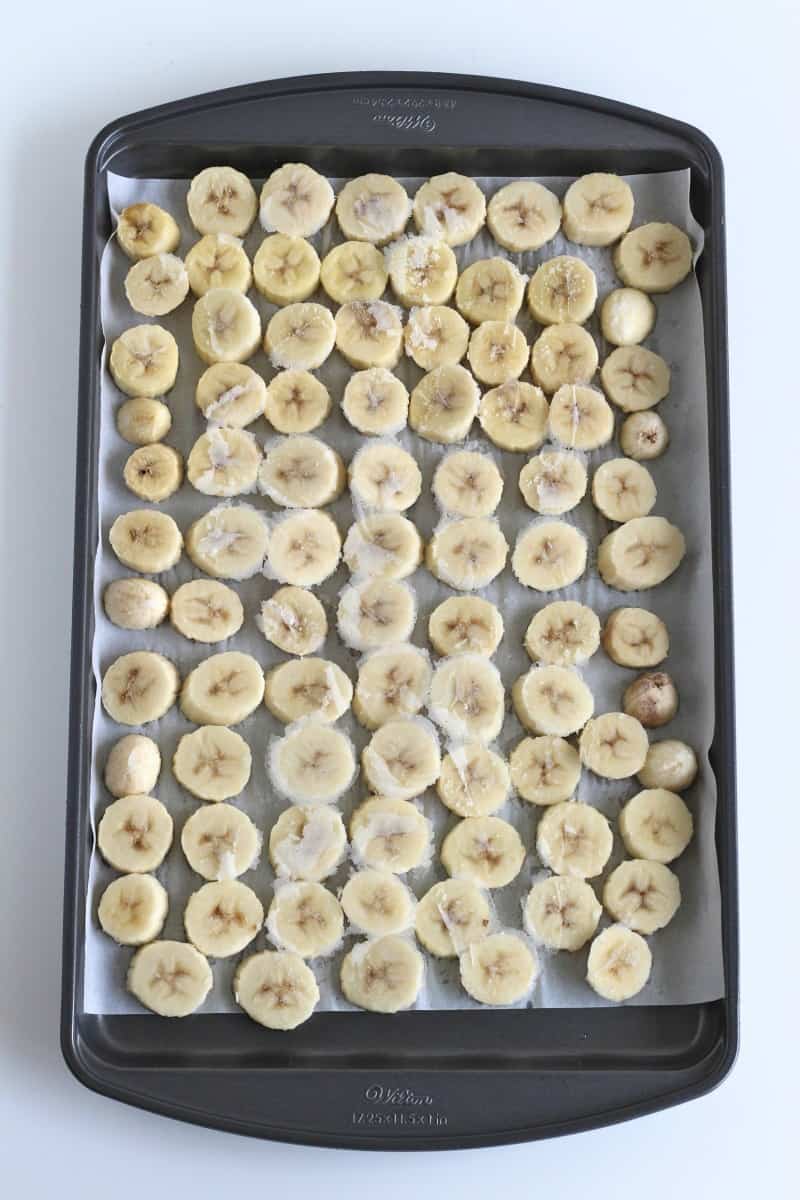 Got a Question for The BakerMama?
Got a cooking question? I'd love to help! Send your questions to info@thebakermama.com.
Hope this helps! Enjoy! ❤️
xoxo,