One pan, so many possibilities! My Favorite Sheet Pan Dinners pack a ton of flavor and feed your hungry crowd with ease!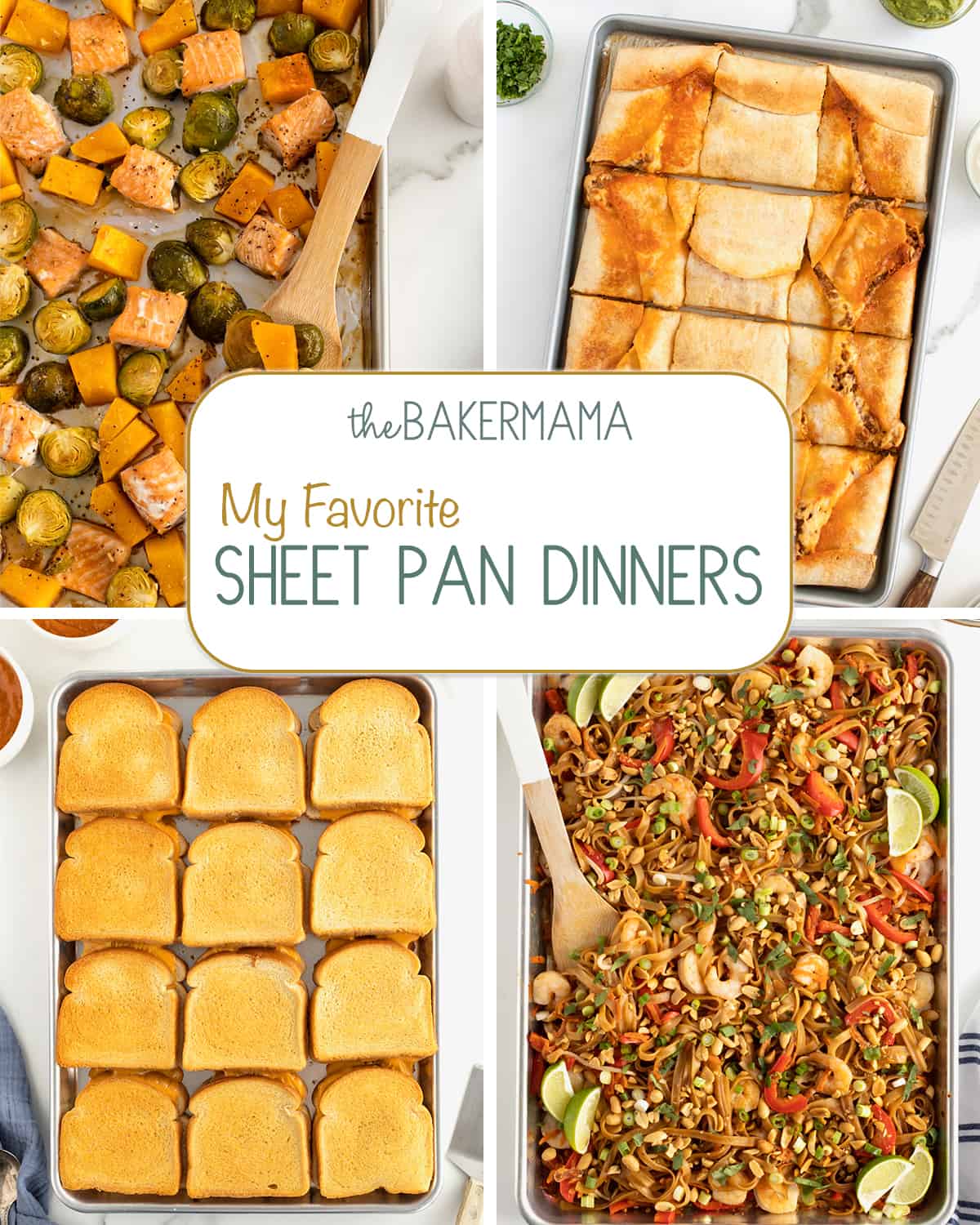 What is a Sheet Pan Dinner?
A sheet pan meal, or a sheet pan dinner, is an easy, one-pan dinner recipe you make on a sheet pan! It's one of my favorite ways to prepare dinner for my family. No fuss. Minimal prep time. You can make many of these in about 30 minutes!
What's a sheet pan? A sheet pan (you'll also hear it called a baking pan, baking sheet or sometimes a rimmed cookie sheet, which is why it can be confusing), is usually a rectangular, flat aluminum pan with a rim around it.
A half sheet pan (that's what I use) measures about 17″x12″. They're super versatile and no kitchen is complete without one! Note: a cookie sheet can be another pan entirely, because some, unlike a baking sheet, do not have a raised rim.
Can I use parchment or foil on my sheet pan dinner? Short answer: usually. For recipes where oil or butter is needed to crisp up bread, rice or tortillas, you can use foil to keep your pan clean but follow the instructions and butter the foil instead. Do not use parchment on those recipes.
In most cases, parchment paper or aluminum foil are great for making clean-up quick! You can use parchment to line your sheet pan unless you're going to use the broiler. Parchment paper will catch fire under a broiler, so opt for foil in that case.
A scrumptious scratch-made Sheet Pan Pizza with simple and satisfying toppings that everyone will love!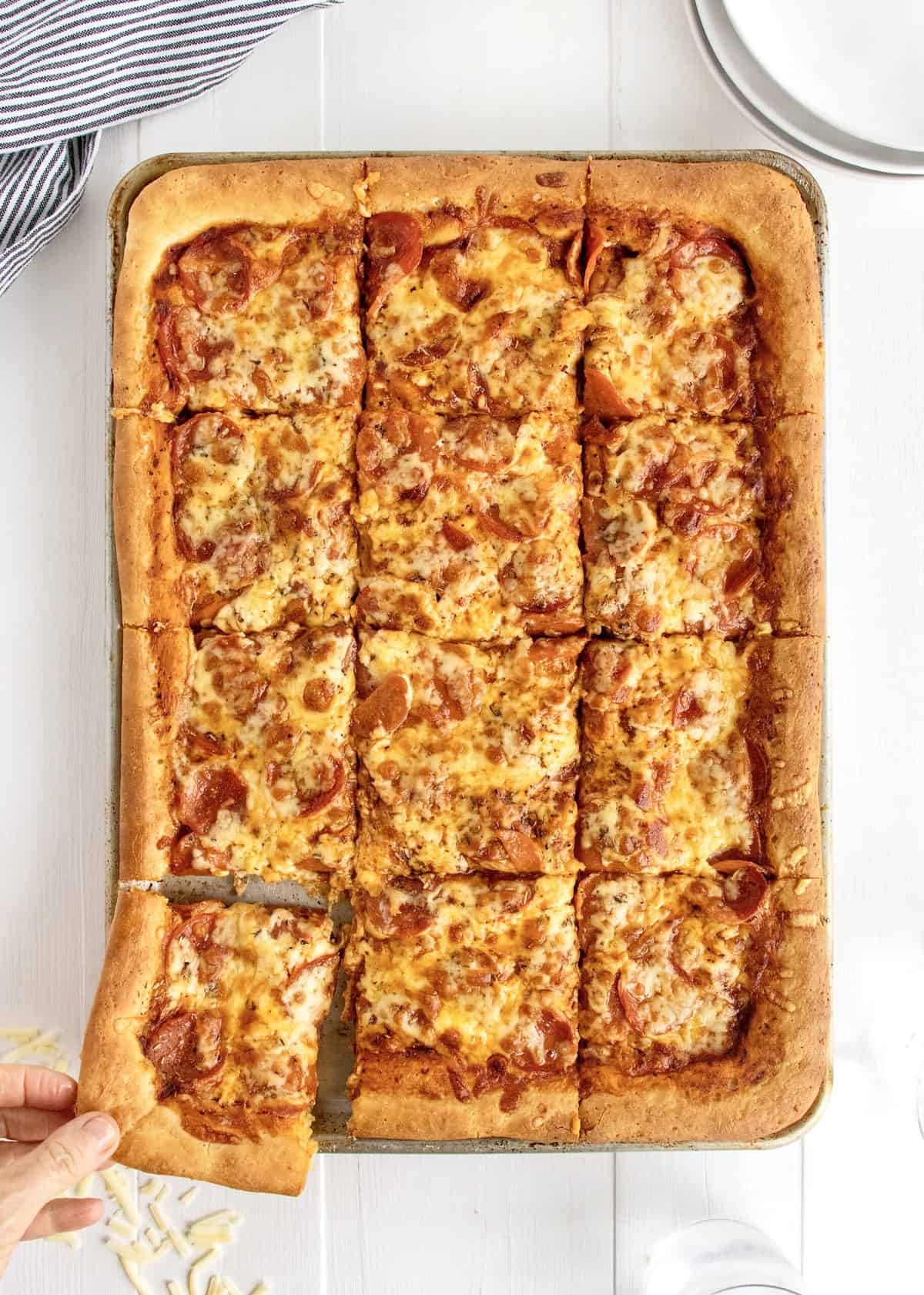 Plump shrimp, rice noodles, a savory sauce and all the trimmings make this Sheet Pan Shrimp Pad Thai a flavorful, fantastically easy one-pan meal.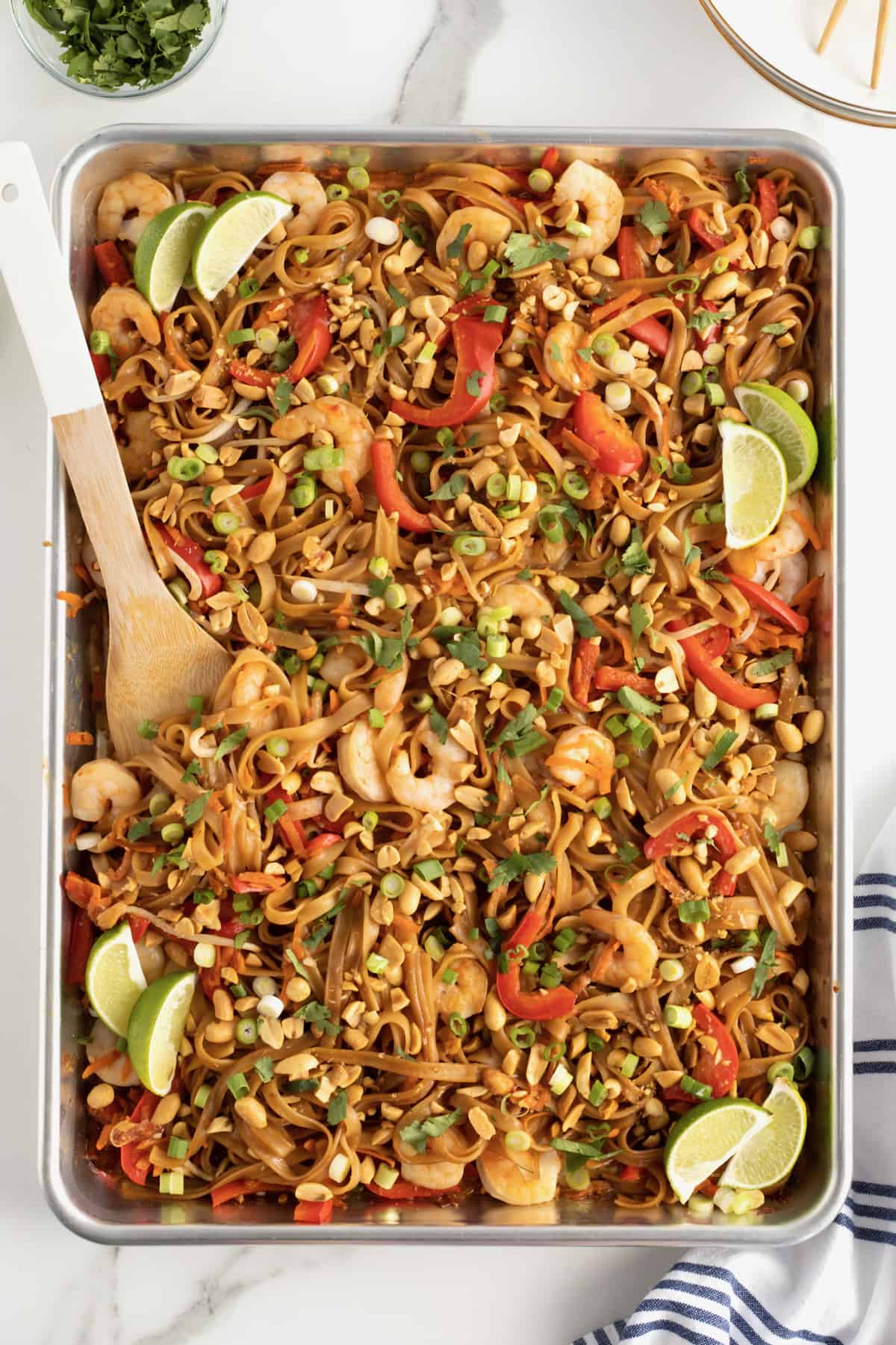 Crisp, buttery tortilla, seasoned filling and melty cheese make this Beef and Bean Sheet Pan Quesadilla an easy weeknight meal the whole family will love!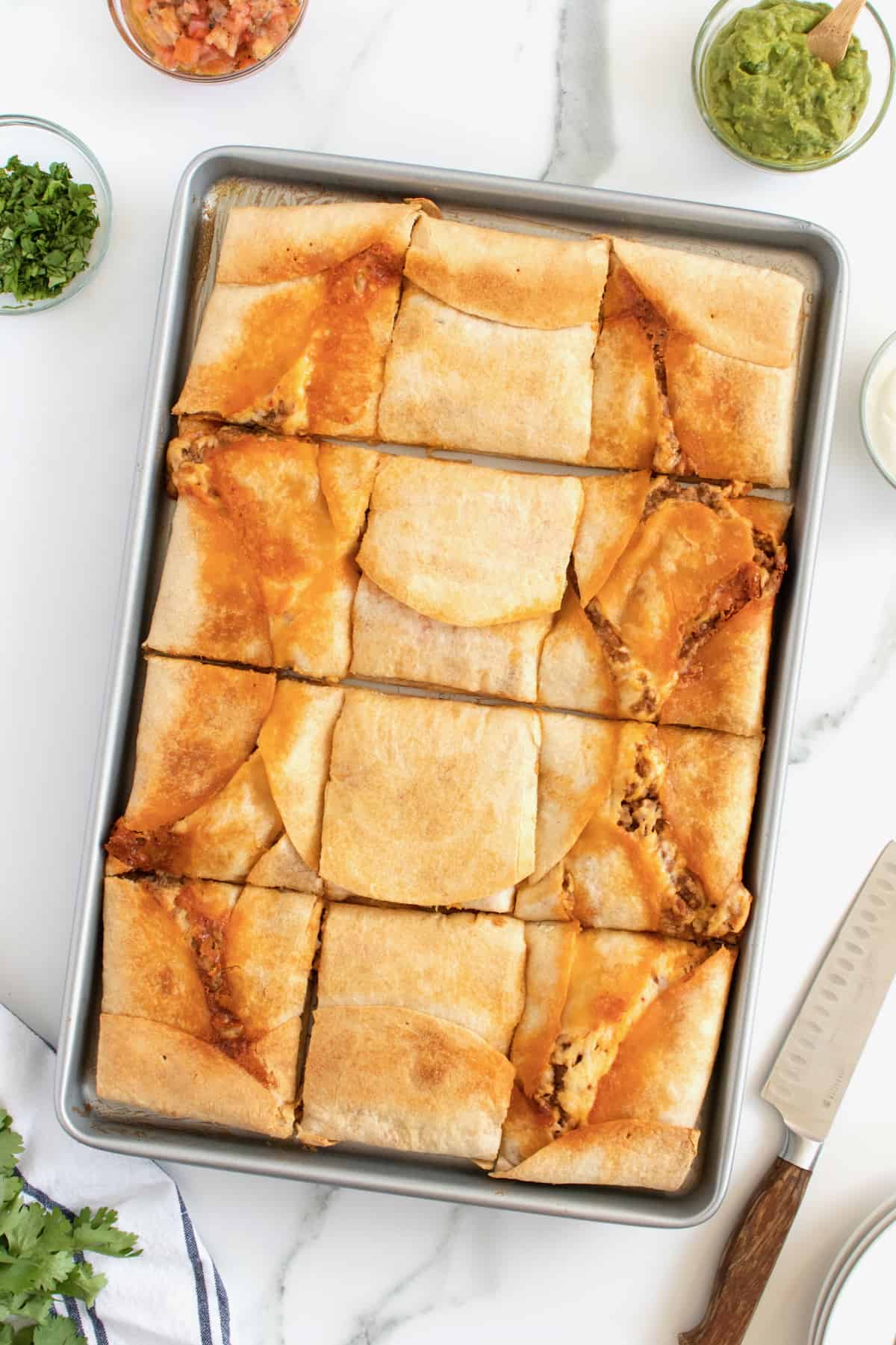 These easy Sheet Pan Chicken Fajitas are a no-fuss, one-pan dinner that's big on Tex-Mex flavor. You'll love how easy they are to make and they'll love how delicious they taste!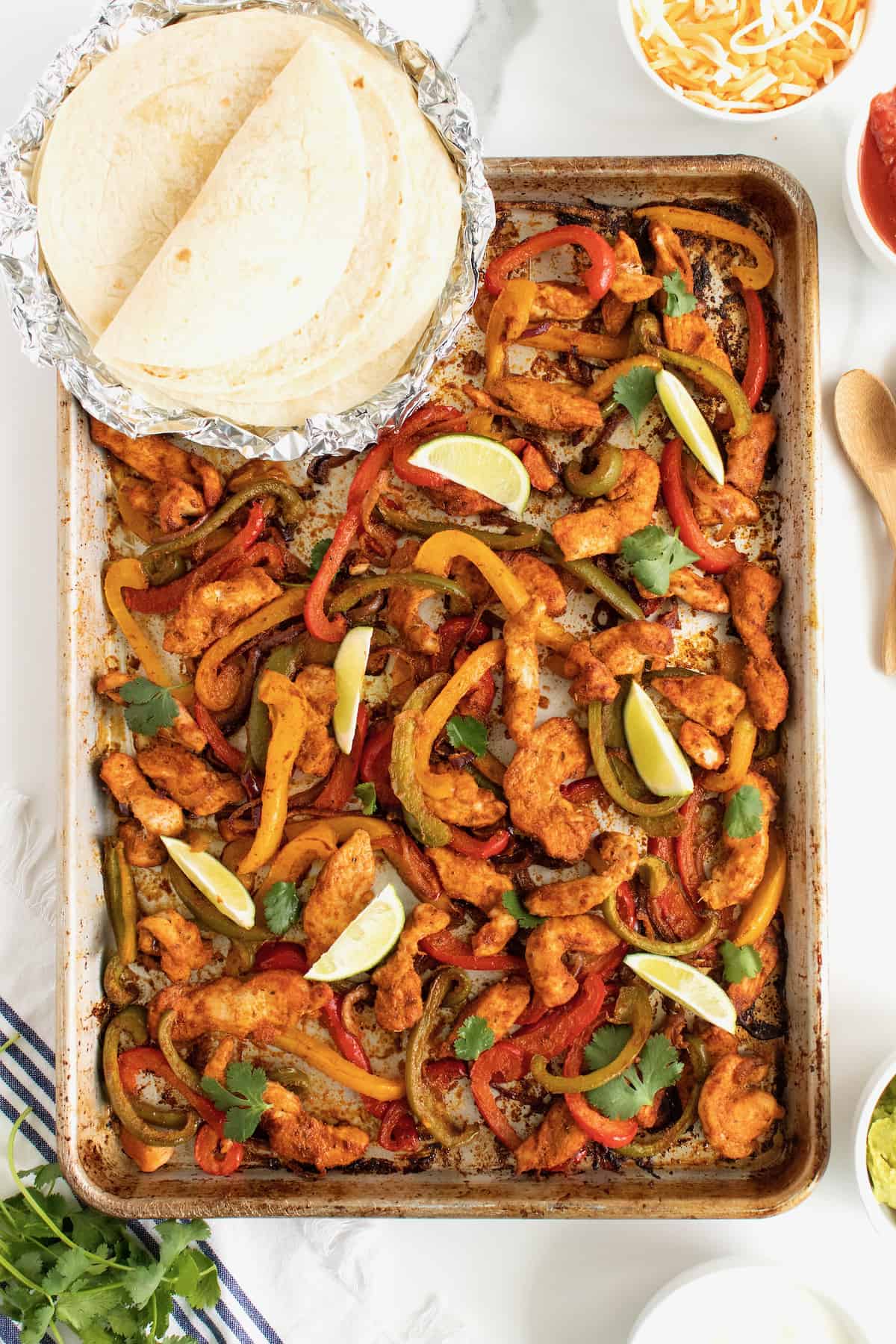 Thanksgiving Leftovers Sheet Pan Quesadilla is a creative way to use your holiday turkey and side dishes! Turkey, stuffing, and cranberries all covered in melted cheese wrapped up inside buttery, crisp tortillas with gravy for dipping. Delicious!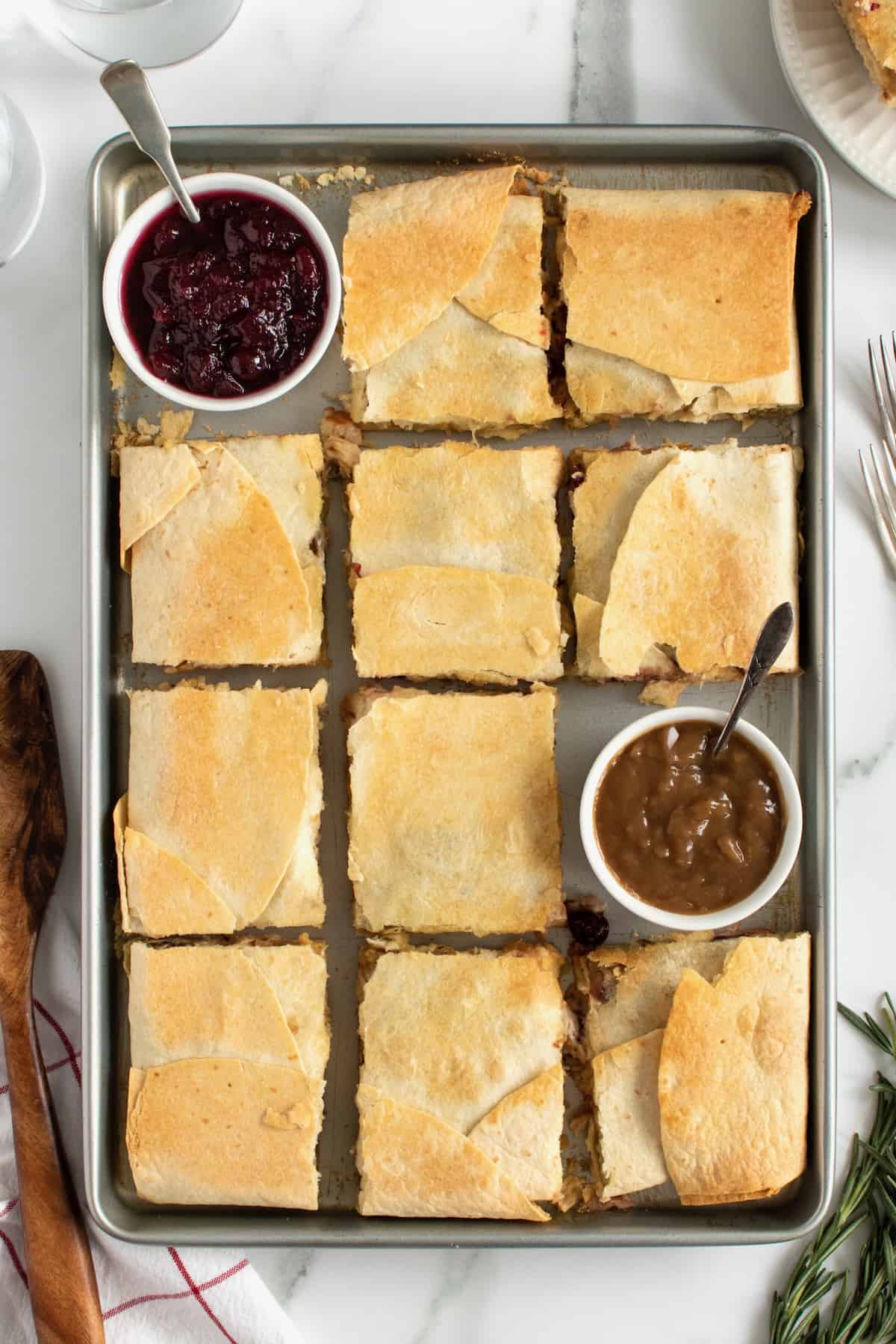 Make quick work of a nutritious and delicious dinner with Sheet Pan Salmon Bites with Roasted Vegetables. Oven-baked seasoned salmon fillet chunks with tender Brussels sprouts and butternut squash. This healthy sheet pan meal is sure to become a family favorite!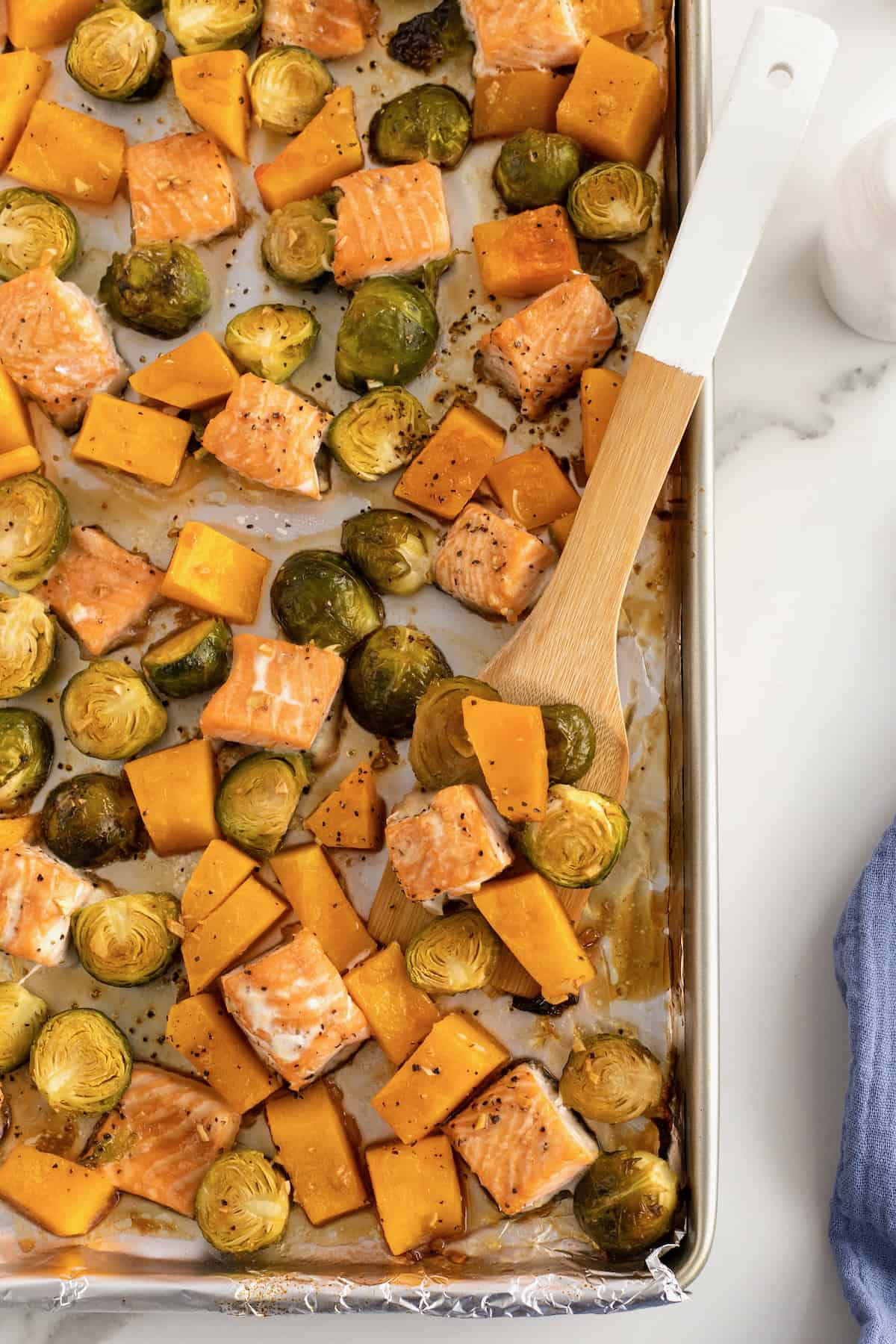 Crisp vegetables, tender chicken breast and loads of crunchy pan fried rice make Sheet Pan Chicken Fried Rice my idea of family dinner perfection!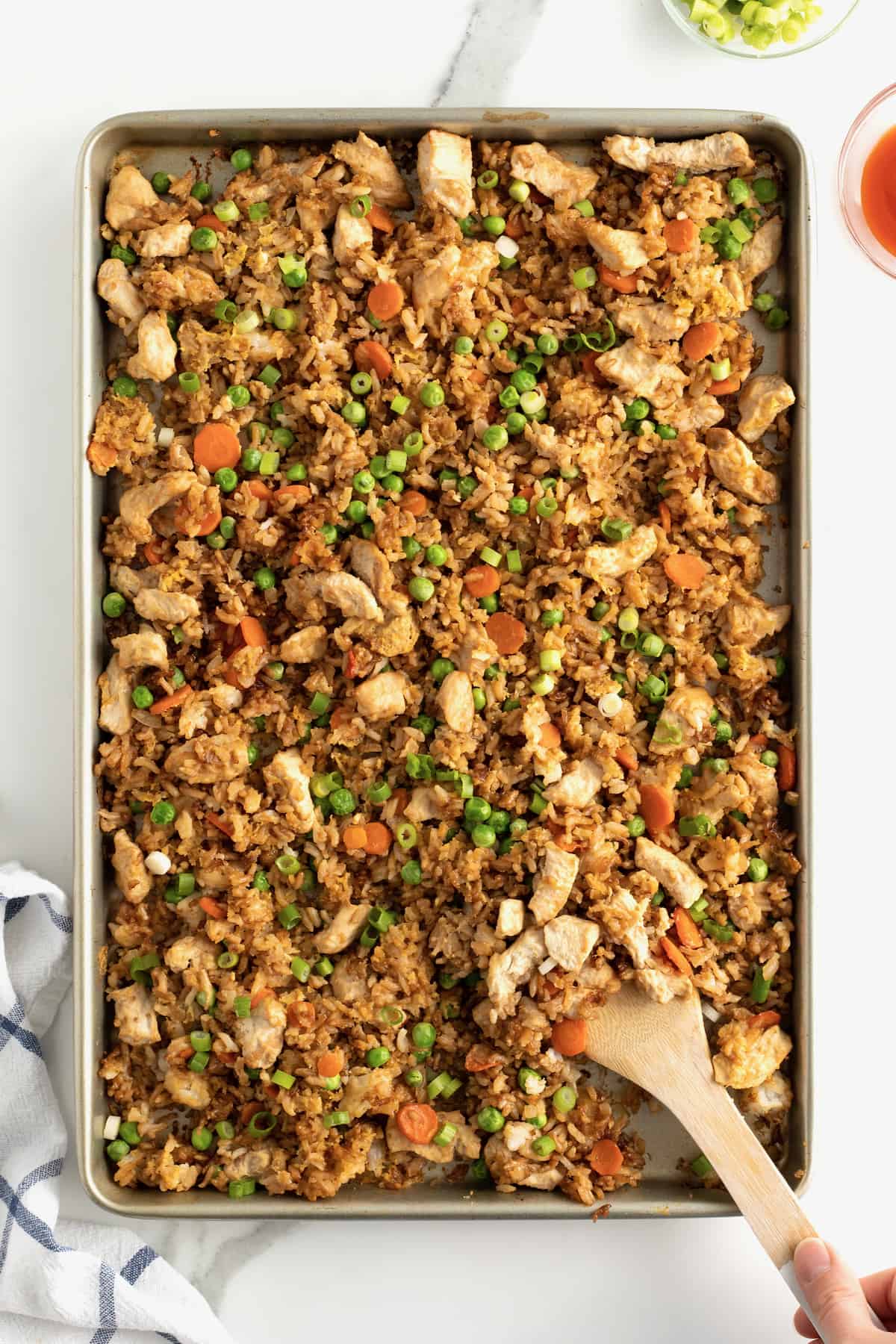 Fresh bell pepper, onion and jalapeño peppers bring delicious flavor to this Chicken Fajita Sheet Pan Quesadilla. Add your favorite toppings (guacamole! sour cream!) and it's the perfect easy weeknight dinner for a hungry crew!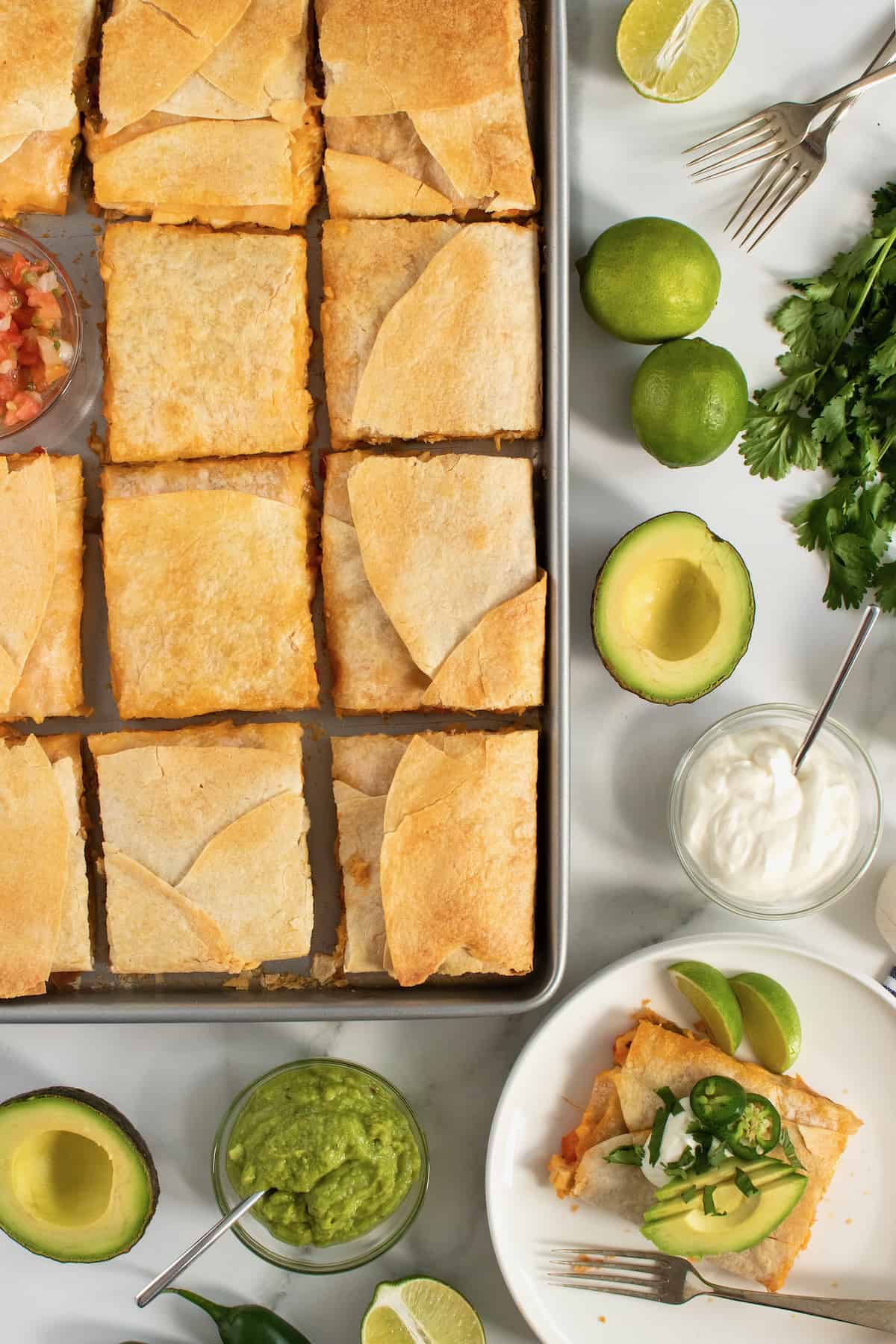 Feed a crowd with ease. Sheet Pan Grilled Cheese Sandwiches have crisp buttery outsides and melty cheesy centers. A quick and easy sheet pan dinner, this pan of sandwiches is sure to satisfy!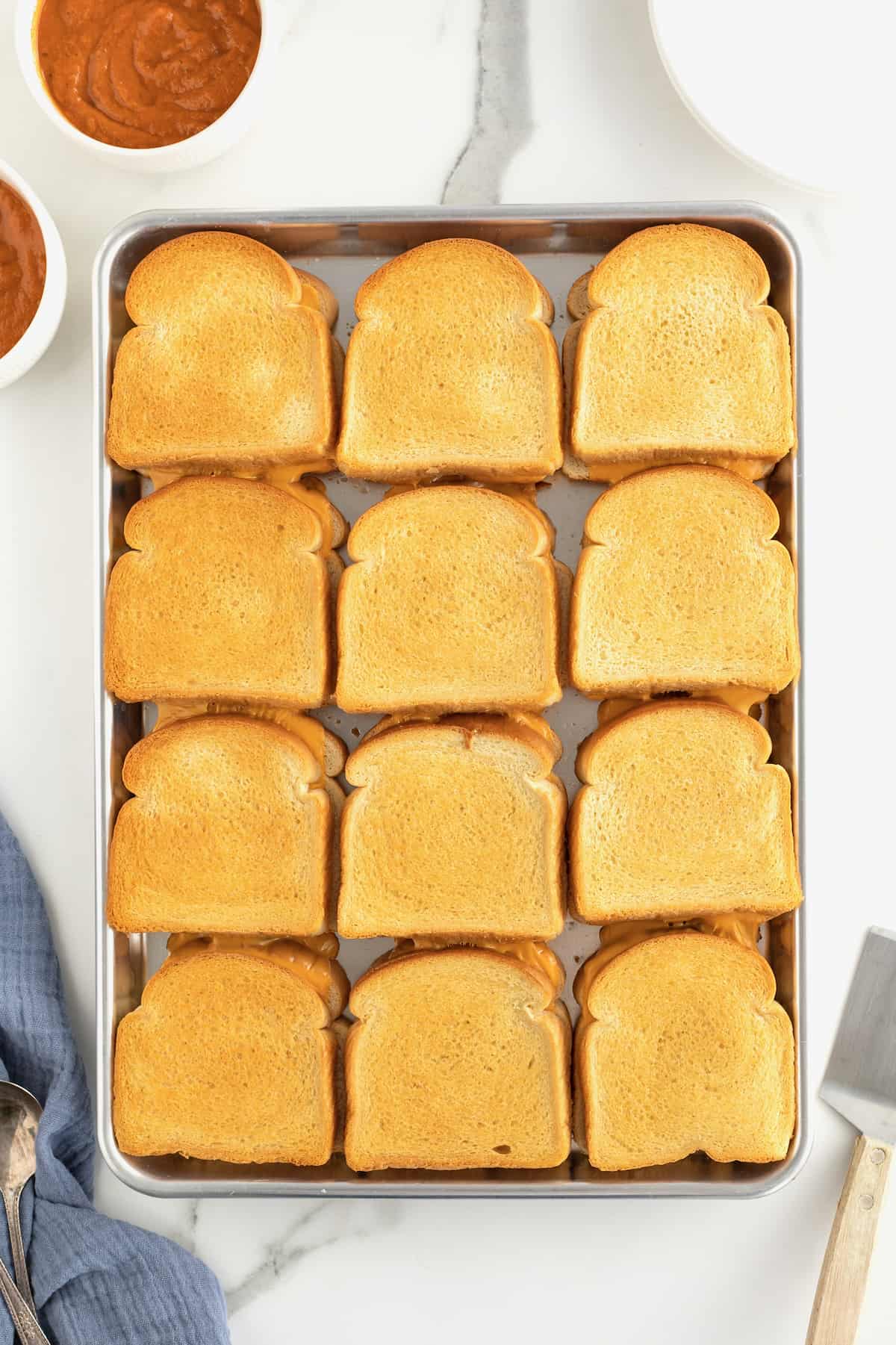 Seriously delicious nachos baked on a sheet pan with homemade tortilla chips, black beans, chicken and all the fixings. These Sheet Pan Chicken and Black Bean Nachos are sure to be a family favorite for busy weeknight or game day great!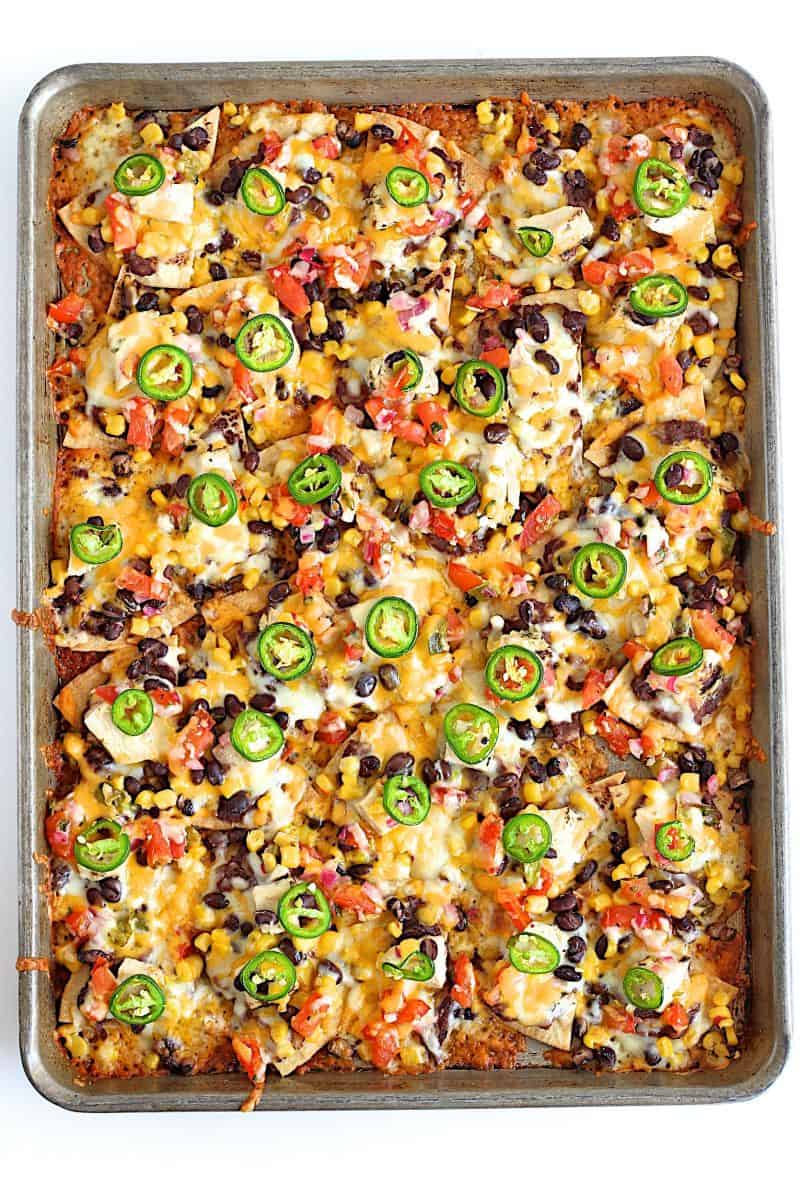 More Hot Meals in Minutes
Skip the takeout! Get family dinner on the table in about 30 minutes with My Favorite Hot Meals in Minutes. These delicious and quick dinner recipes are perfect for weeknight meals when time is short and the crowd is hungry.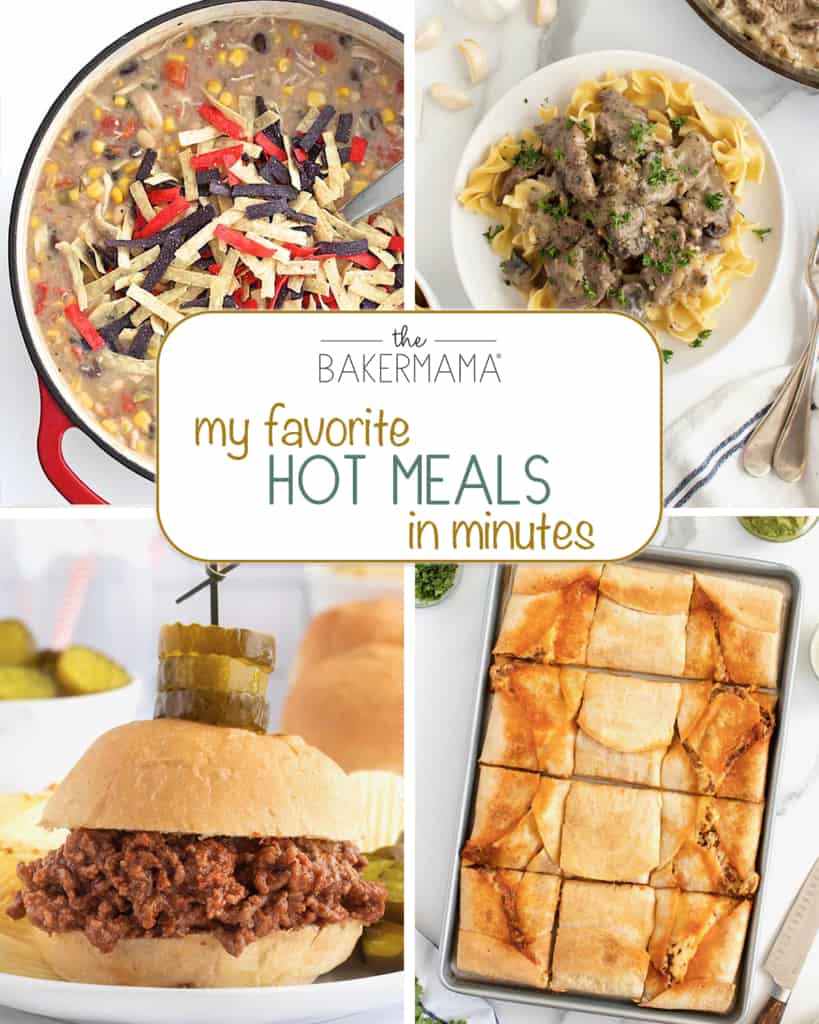 If you make any of these Sheet Pan Dinners, be sure to snap a picture and share it with me on Instagram @thebakermama so I can see. 😍 I just love seeing you make and enjoy the recipes I share. Enjoy!
xoxo,