Whether you're new to cocktail making or just want a refresher, Cocktail Crafting 101 is a crash course on bar tools, glass types, ice, and terminology. Read up and get your cocktail on! We'll even throw in some of our favorite cocktail recipes. Cheers!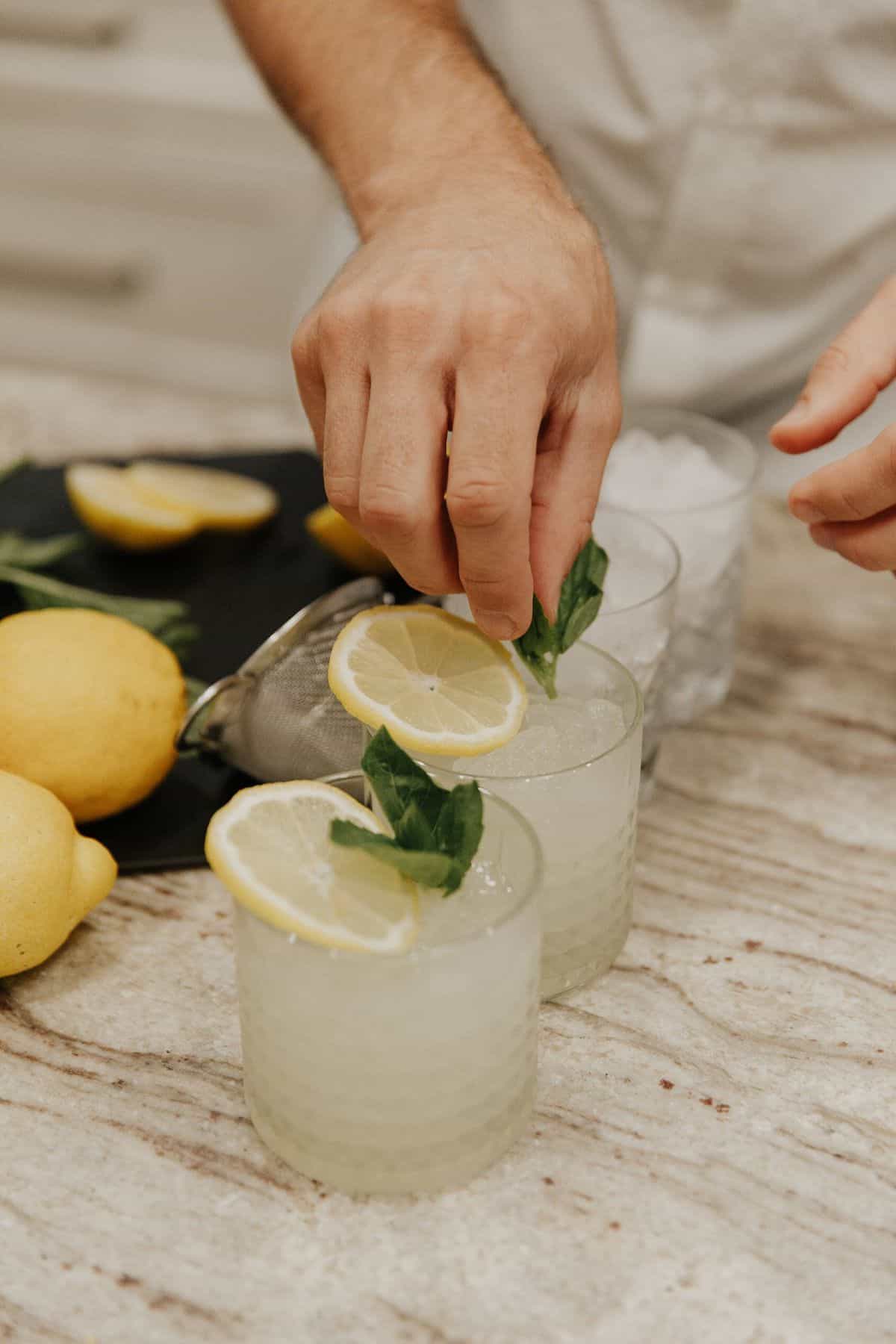 Shaken? Stirred? Not sure? Welcome to the amazing world of cocktail crafting! We've created a how-to with tools, techniques, and recipes that are tried and true. But our hope is that you'll take this new knowledge and be inspired to craft your own signature cocktail!
Before you can craft cocktails, you need a set of basic tools to get you by. Here are some of the core essentials (with tons of helpful links!) we use in our home.
Tools of the Trade
Boston Cocktail Shaker – This is a classic two-piece shaker where you have a larger metal shaker (usually 28oz) and a smaller shaking tin or glass (usually 16oz). You need to use a hawthorne strainer (usually comes with most Boston Shaker sets) to pour the drink which is easy to use once you get the hang of it. I like a Boston Shaker because you can either use it as a shaker or just use the larger glass to stir drinks. It is also very easy to separate the two pieces after shaking, making clean up a snap.
Cobbler Cocktail Shaker – This other major type of shaker has a removable top with a built-in strainer. This makes it easier to pour since the strainer is built in, but clean up is trickier. Removing the lid of a Cobbler Shaker can be challenging as the metal expands when it's cold and you have three pieces to clean in between drinks. However, it's still a great shaker and I use ours frequently.

Muddler – A muddler allows you to smash and blend various fruits, herbs, or vegetables before adding the liquid ingredients. This process helps release the flavors of these ingredients much more than shaking (grab a leaf of mint and rub between your fingers for a few seconds and you'll get the idea). For the longest time, I used the handle of an ice cream scoop to muddle. Boy, was I missing out! A good muddler makes it so much more effective.
This cocktail shaker bar set is a great option to get you started with some bar basics. Complete with a cocktail shaker, muddler, stirring spoon, tongs, jigger, two pour spouts, and a wine and bottle opener.
Some other must-haves in your cocktail-crafting arsenal that we've found super helpful:
Citrus Press – A heavy duty citrus press will make getting fresh juice for your cocktails so easy.
Strainer – For double straining, you'll want a good, small, fine mesh strainer. Any basic one will do.

Measuring Cup – This mini measuring cup is perfect for getting the liquor-to-mixers ratio juuuuust right.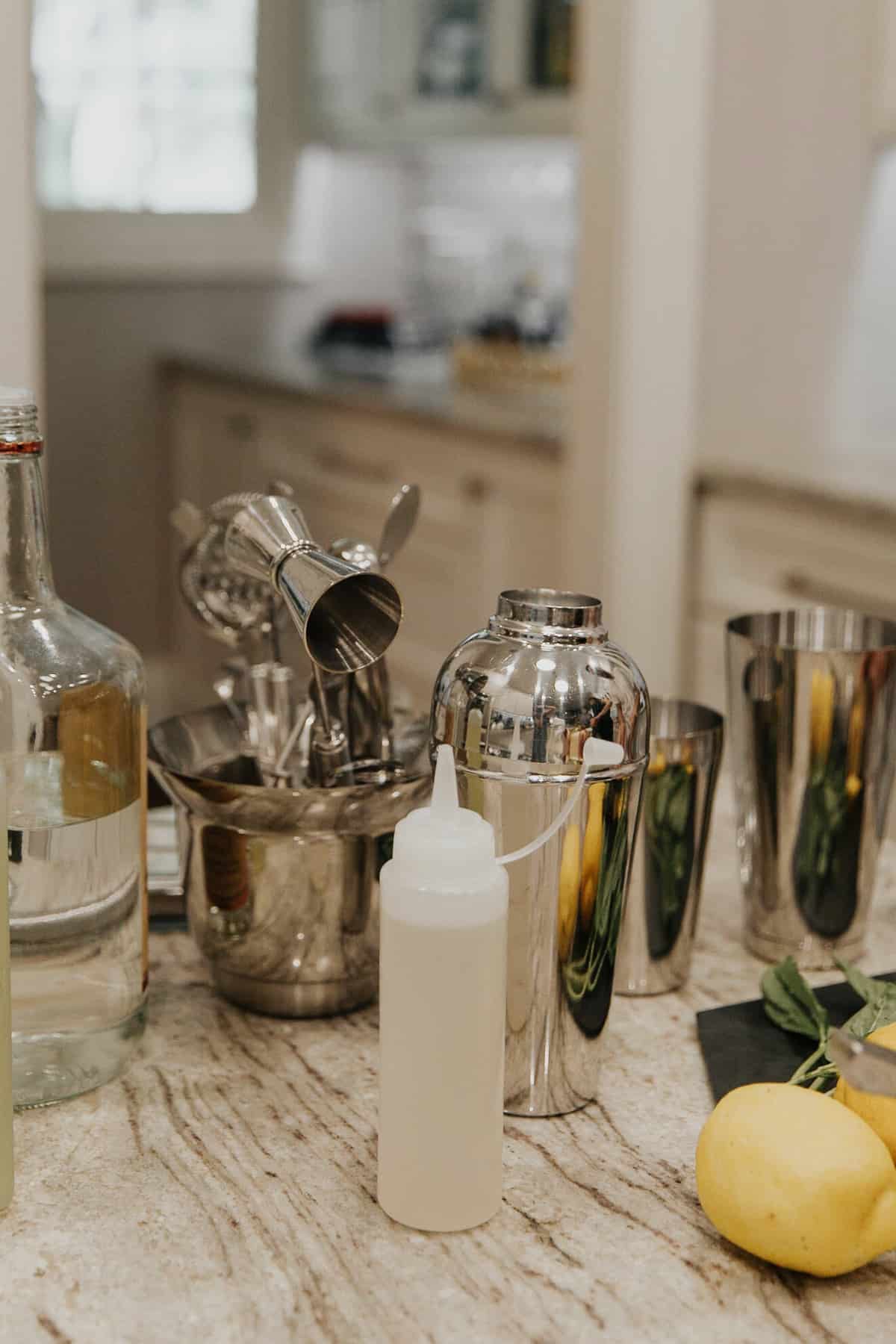 Get Your Glassware
I would suggest having a variety of these popular cocktail glasses on hand so you can pour any type of drink with style. We also love picking up eclectic new glasses when we travel to different places!
Ice, Ice Baby
Now let's talk ice.
Believe it or not, the type of ice you use in a drink makes a big difference. Smaller ice cubes do a nice job of keeping the drink extremely cold, but they also melt faster, diluting the drink. Extra-large single ice cubes don't dilute the drink as quickly, but they also don't keep it as cold (since dilution is what chills the drink) and may not work in every glass or drink. In my recipes, I'll suggest a type of ice, but feel free to experiment with different types to see what you like best.
Extra-large Sphere – This is my favorite type of ice to use in many drinks. It keeps the drink cold for a long period of time and doesn't dilute it as quickly. It also looks great!
Square – Another great larger ice option. The ice mold we use for cubes makes a slightly smaller cube than the sphere above which is great for smaller glasses.
Crushed Ice – If I'm not serving a margarita up, I like to

used crushed ice in it. A nugget ice maker is great for the perfect ice to use in drinks you want to keep extremely cold. I have this nugget ice maker on our kitchen counter for everyday use and for enjoying cocktails with. Love it!
Terminology
Served 'Up': This is a drink served with no ice in it. It's usually shaken with ice and then poured into a smaller glass, such as a coupe, with no ice.
Double Strained: You pour the cocktail through your shaker's strainer and through a smaller strainer to eliminate any small particles of ingredients or ice in the final drink.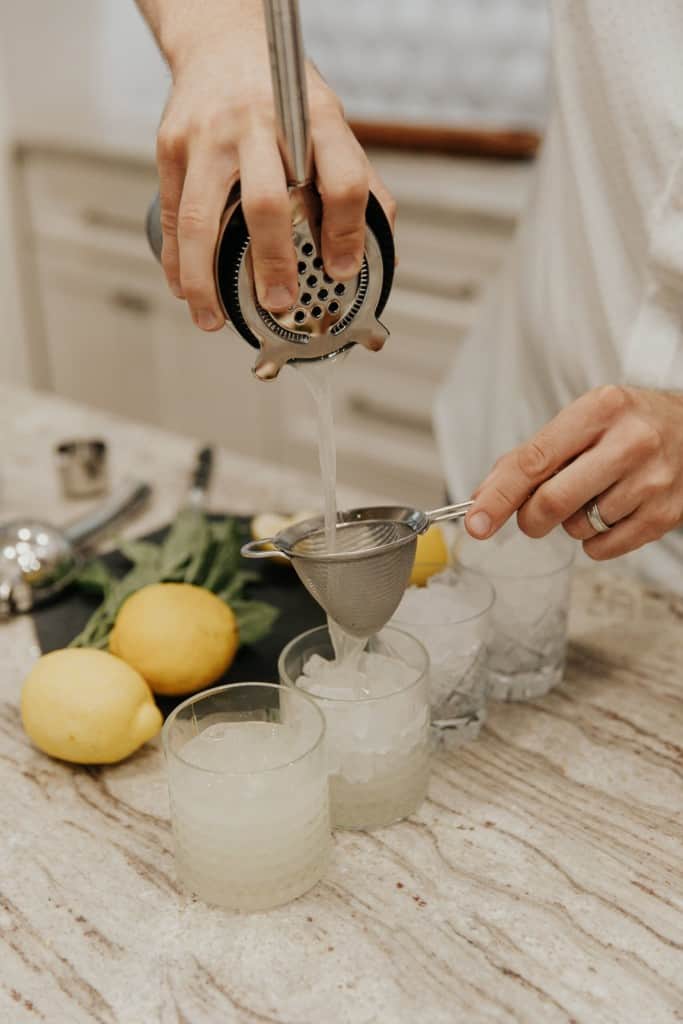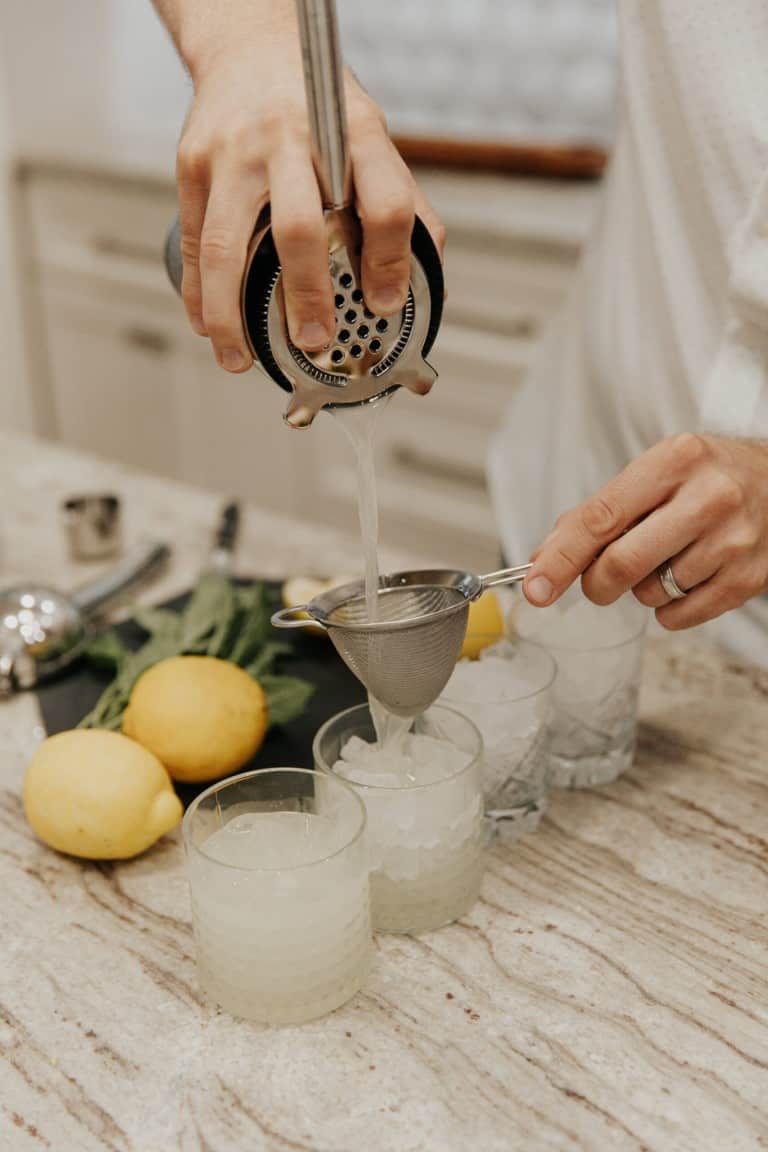 1:1 Simple Syrup: This is a basic mixture of 1 part sugar and 1 part water.
2:1 Simple Syrup: A sweeter version of 1:1 with 2 parts sugar and 1 part water.
Making simple Syrup: You can make this over the stove, but I prefer the quick version in the microwave. I mix the sugar and water together in a microwavable bowl and heat for 60 seconds and then stir. Repeat until the sugar has completely dissolved. I make a large batch and store in these squeezable bottles.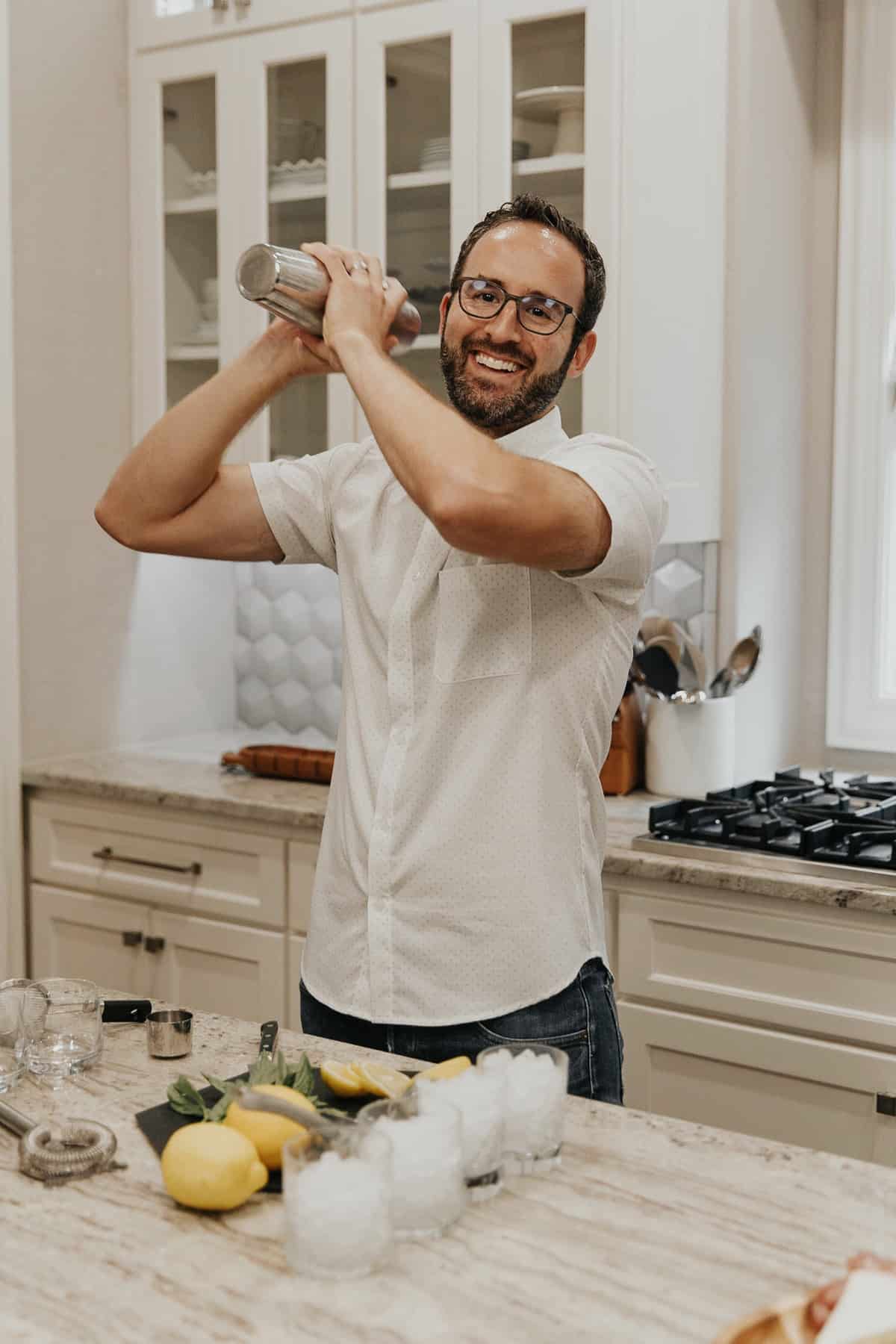 Now that you have all of the bar basic necessities, you are ready to make some cocktails! Here are some of our faves…
Let's start with Brandon's Best Margarita. I haven't shared this recipe on the blog yet, but it's a classic. You can never go wrong with a strong and well-balanced margarita. It's a must-make!
Brandon's Best Margarita Recipe:
Ingredients:
4oz tequila
1.5oz Cointreau
1.5oz Lime Juice
1 tsp agave syrup
The directions are as simple as this margarita is divine: put all the ingredients in a shaker, add ice, shake and serve. And, of course, enjoy!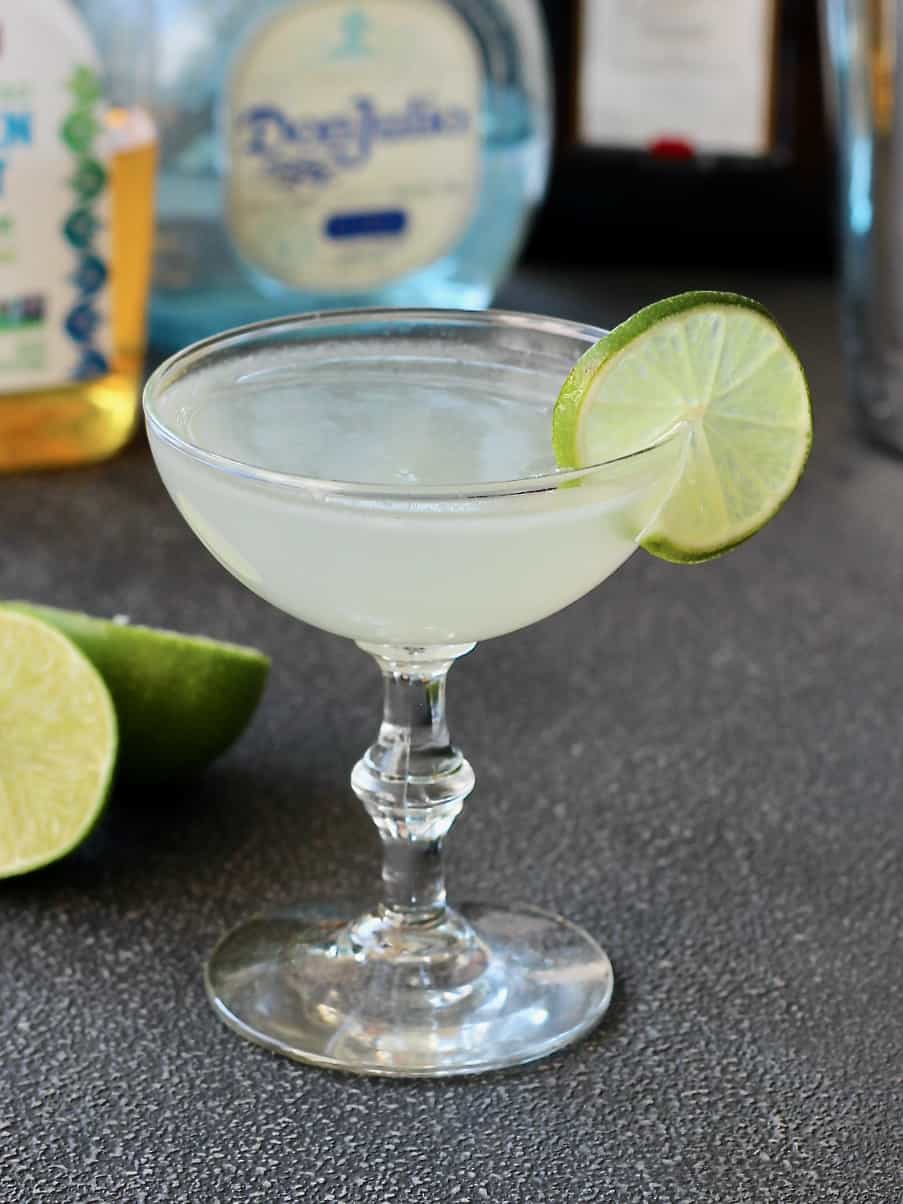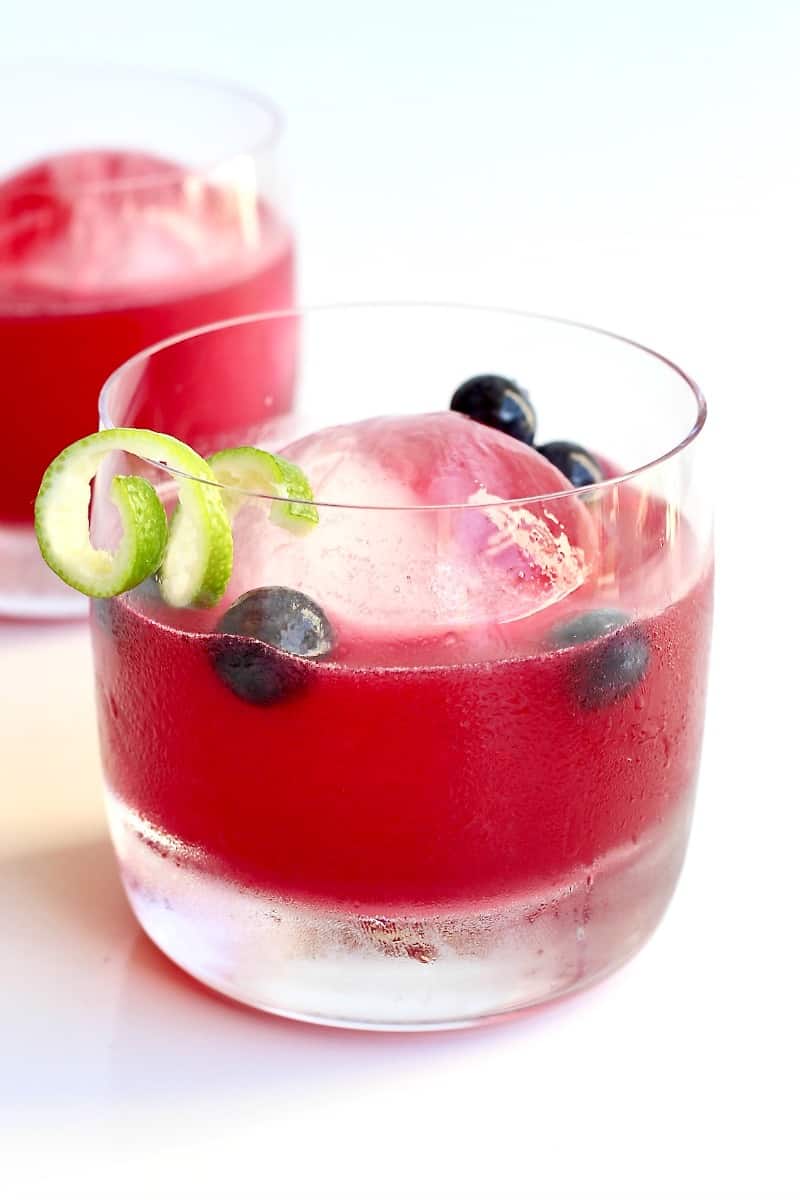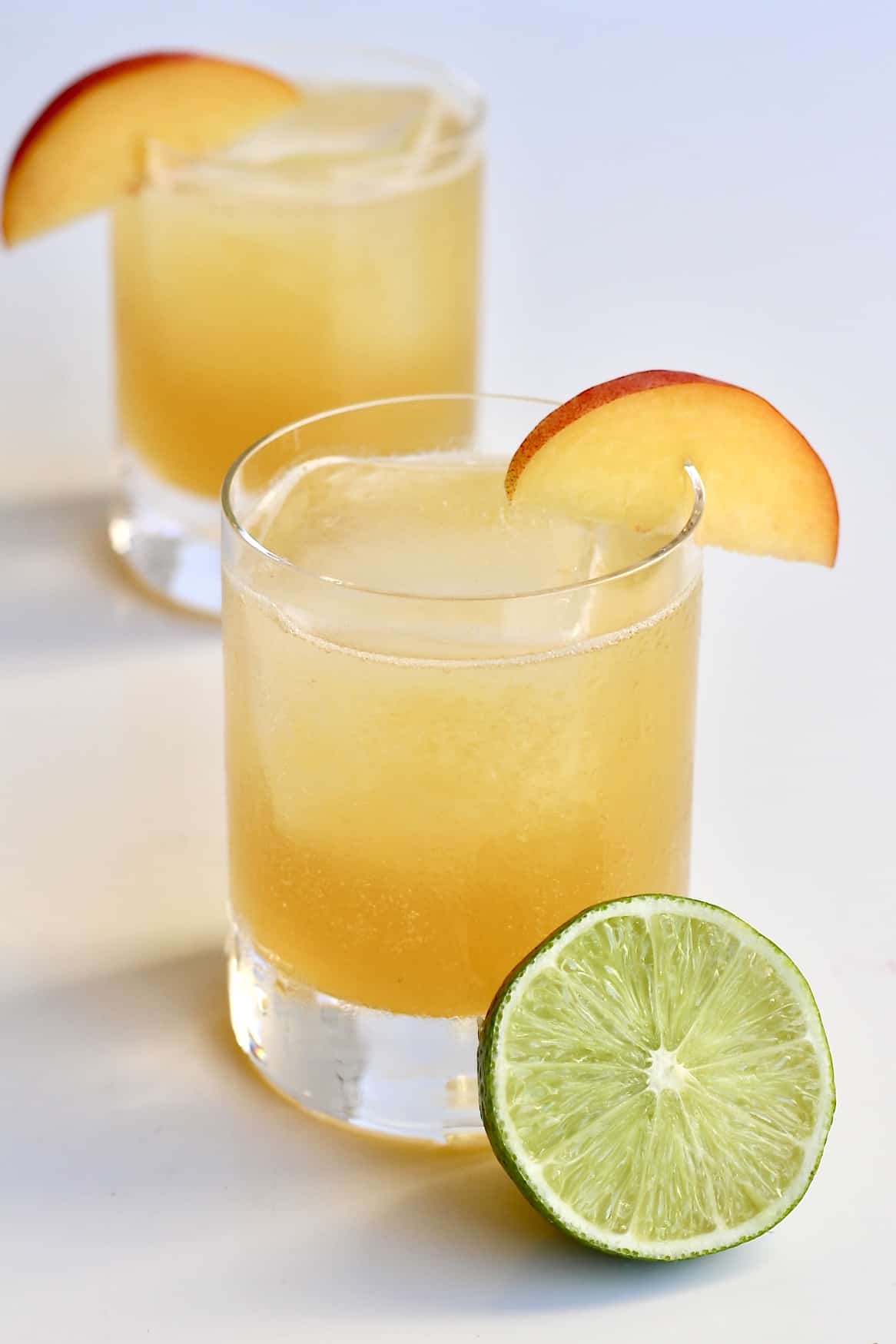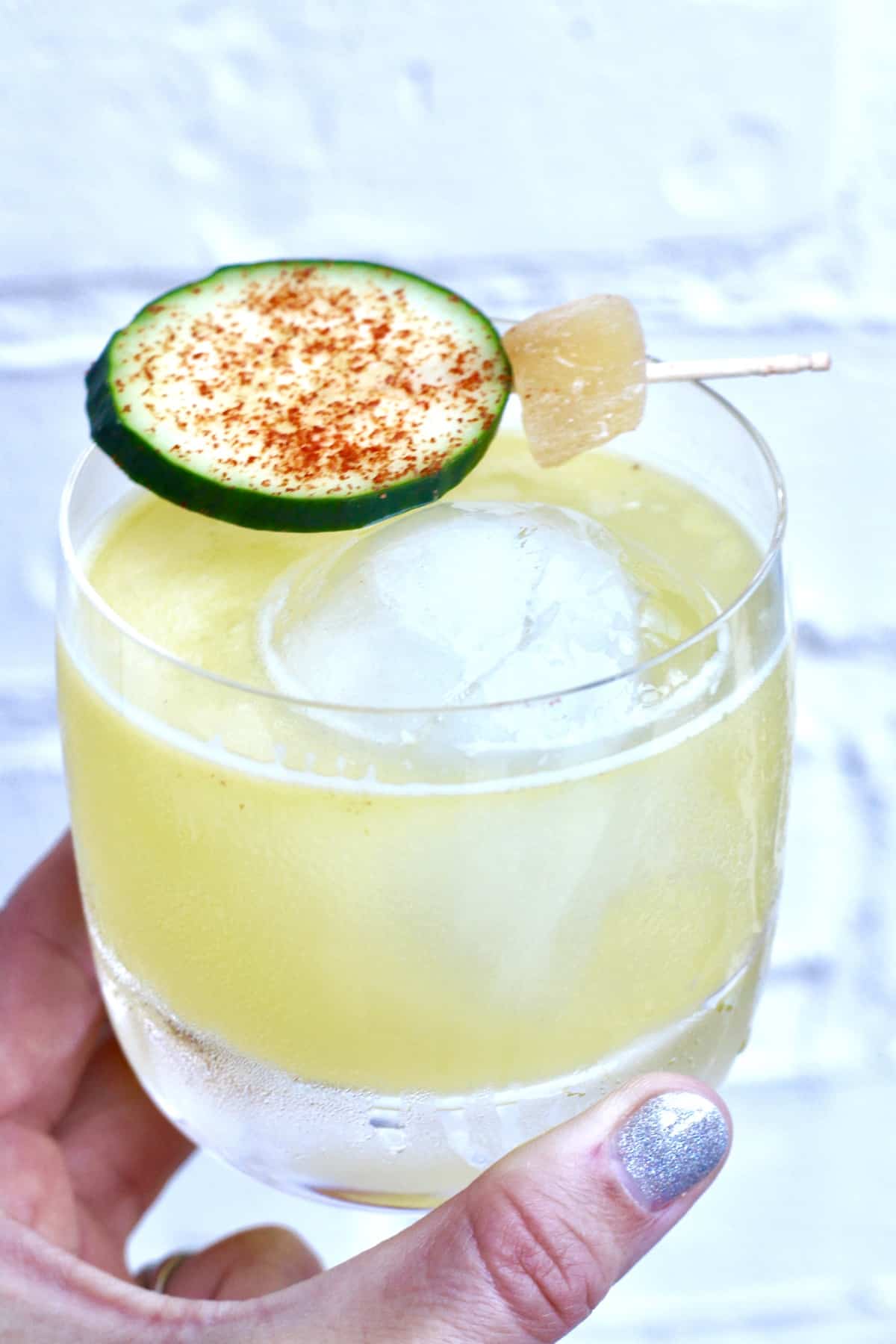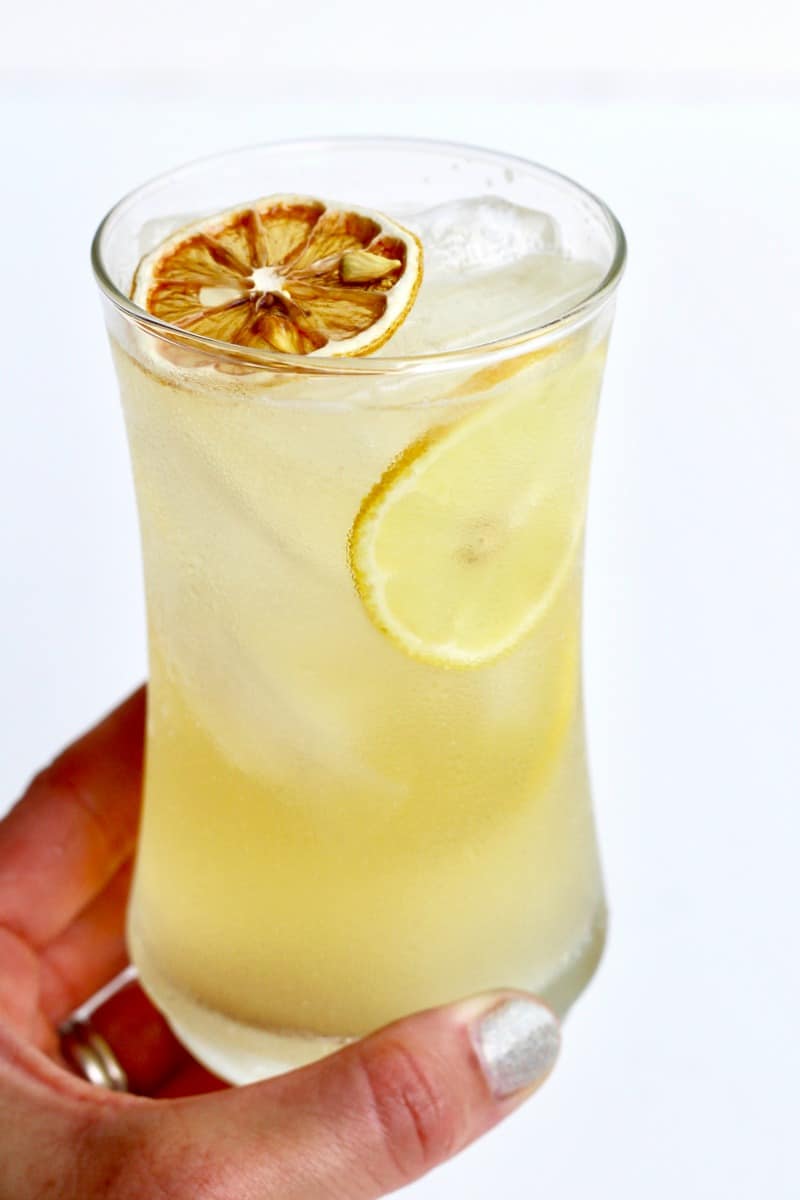 Cheers! If you do make one of these amazing cocktails (or your own special mix), don't forget to tag @thebakermama when you post your pics to social. I can't wait to see what you create!
xoxo,