My Halloween Gathering Guide makes throwing that spine-tingling celebration spooktacular and oh-so yummy. I've got the decor, tricks and treats handled so you can enjoy celebrating with all the little ghosts and goblins!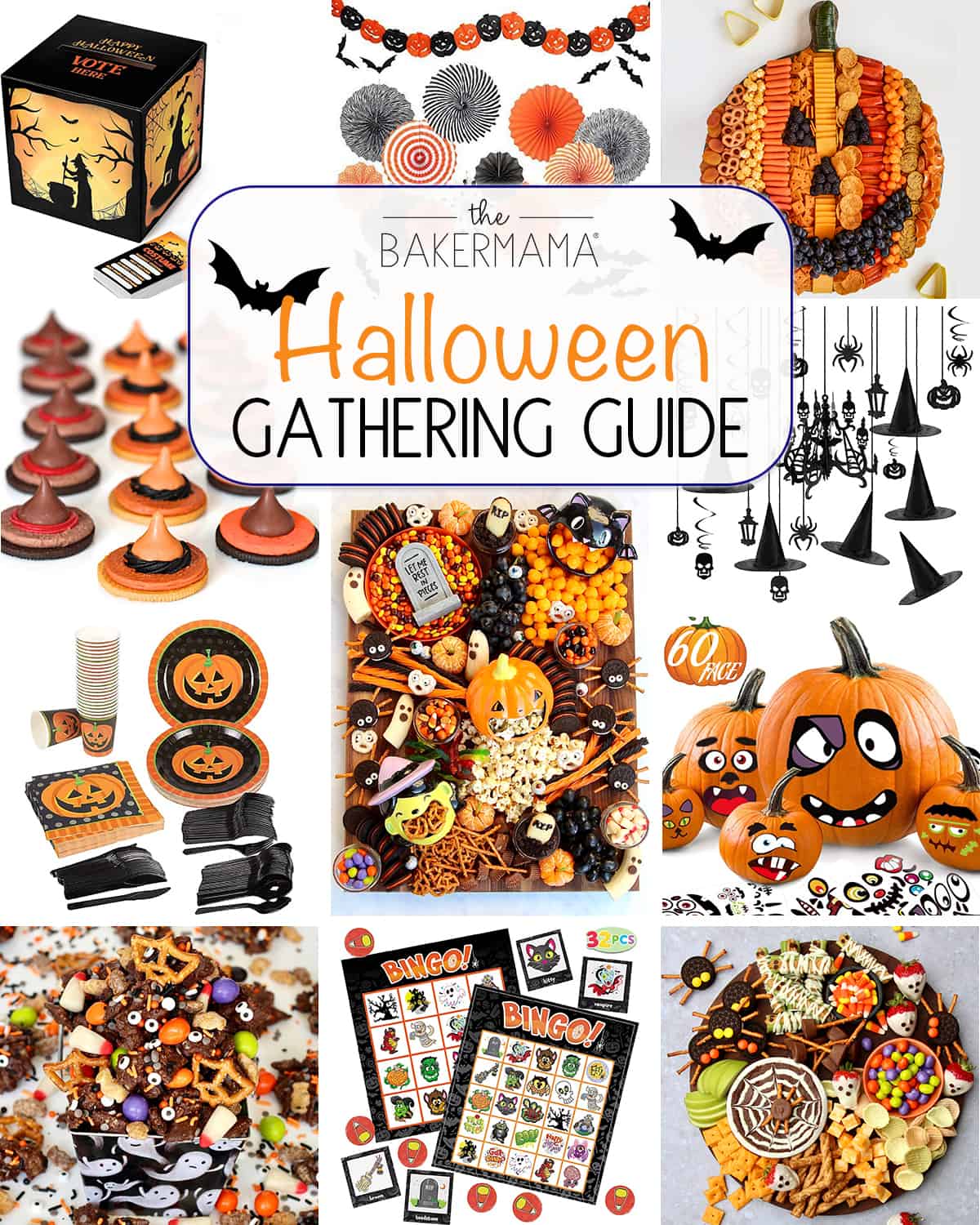 The BakerMama's Gathering Guides
I created my Gathering Guides to help you make special occasions even more special. With thoughtful decor, sweet details, and of course great food, you can create sweet holiday memories with your family–without a lot of fuss. Enjoy!
Tricks, Treats, and Great Family Memories!
Ghostly greetings, y'all! Whether we're showing our 'super' sides or creeping each other out with scary costumes, we really get into the spooky spirit. We live for some good old Halloween mischief! And of course, for entertaining family and friends at a Halloween party with all the trappings. There's so much fun and yum to be had. My Halloween Gathering Guide should make throwing your own frightfully fun Halloween party easy and exciting. I hope you enjoy!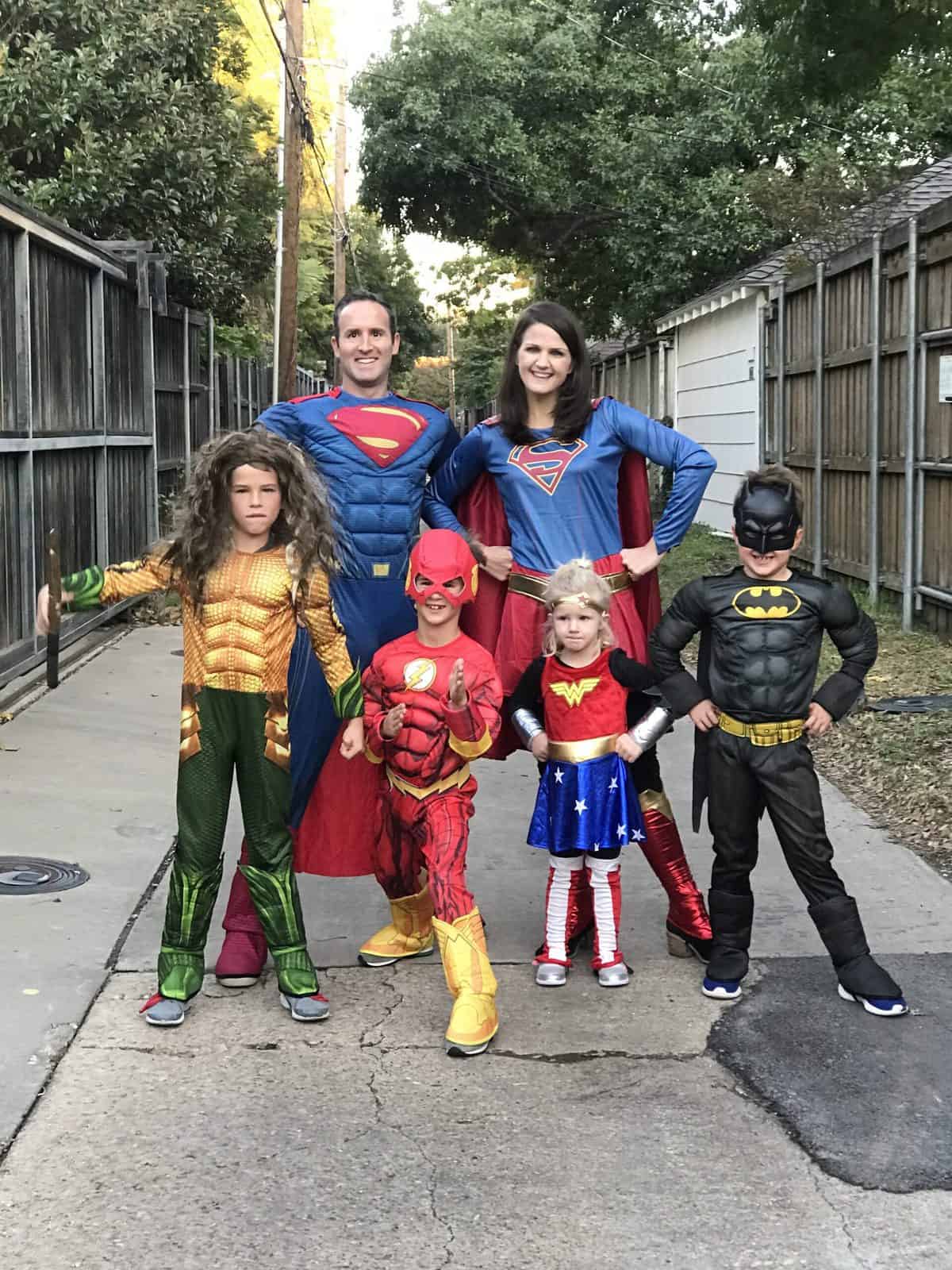 Set the Scene for a Haunted Halloween
Creepy, crawly, silly and spooky, great Halloween decor can go a long way to getting your guests in the macabre mood. These simple, coordinating items are festive and come together easily for a great-looking table.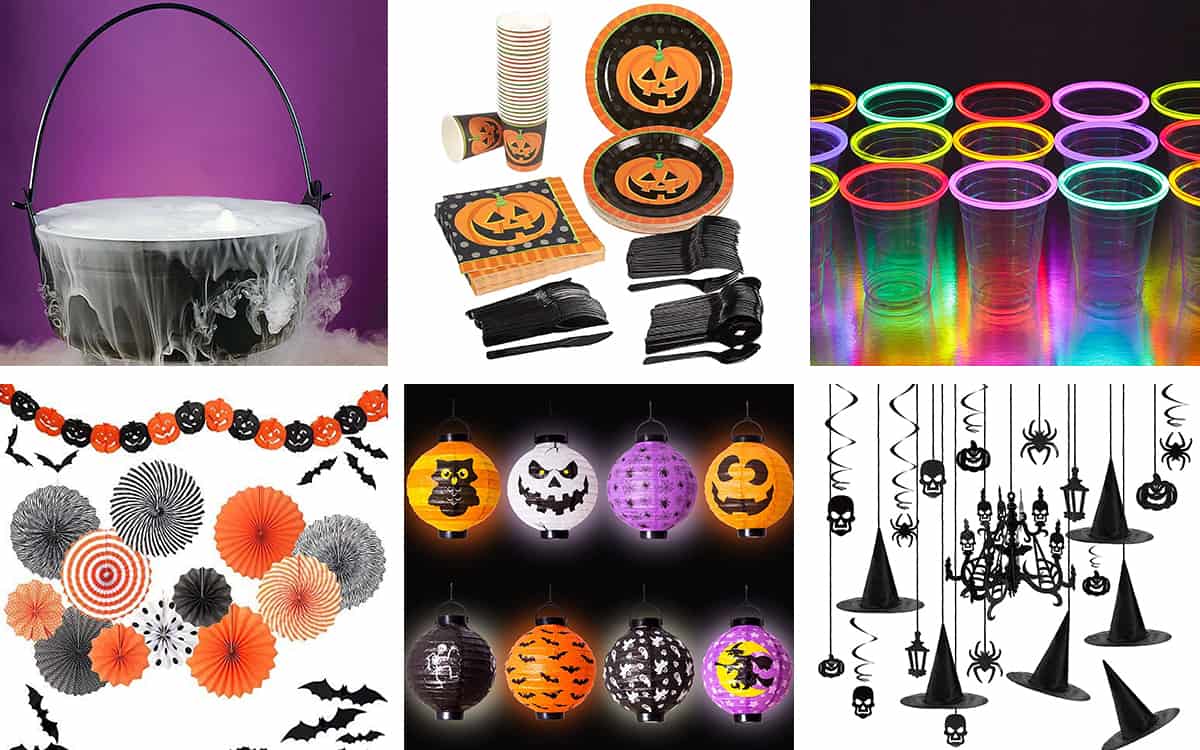 Serve ghostly goodies (or even non-candy party favors) out a witch's caldron some truly creepy atmosphere. Pumpkin Halloween Party Supplies are a classic way to dress up your snack table, or make things even livelier with this Dancing Skeleton party set. They won't be able to misplace their drinks when you serve up some Glowing Party Cups.
I love these Orange and Black Paper Fans for keeping on a color theme. Witch's hats and a haunted chandelier keep these hanging decorations perfectly scary. And these paper lanterns have so much personality, they're a must-have!
Get up to No Good!
No Halloween party would be complete without some silly and spooky activities! Here are some fun crafts and games to entertain and engage your rowdy revelers!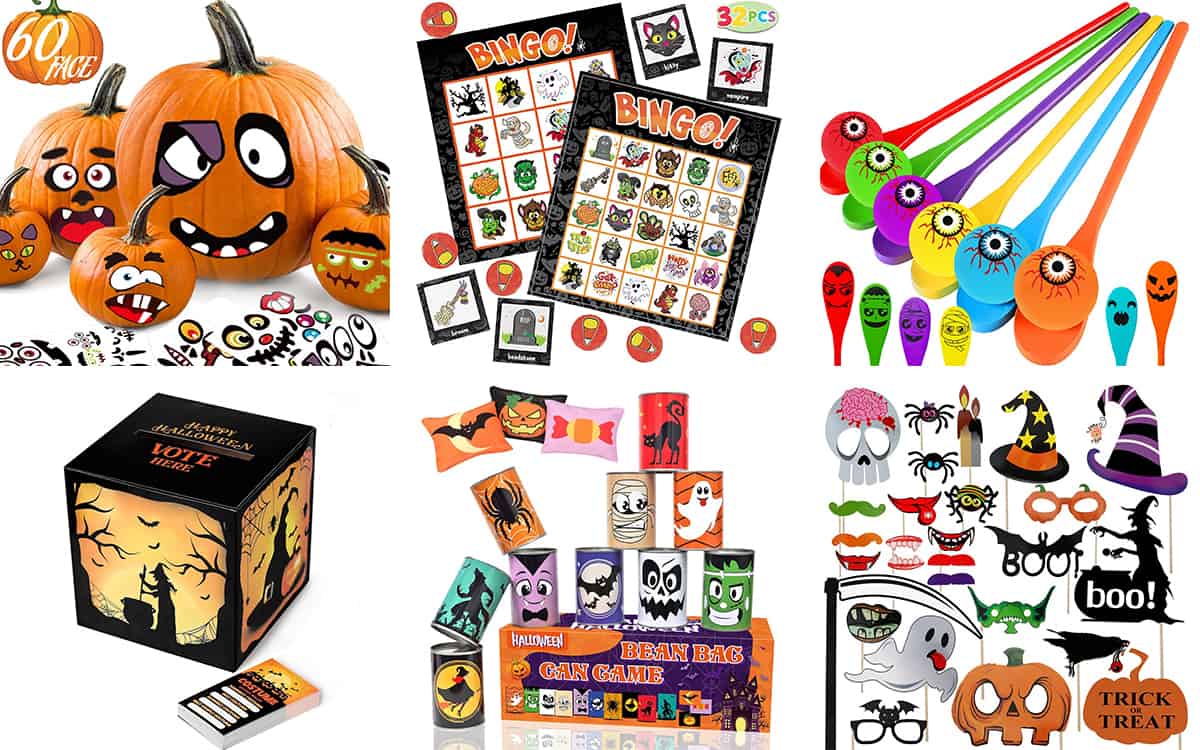 Pumpkin carving can be tricky with little kids. This Pumpkin Decorating Kit makes personalizing pumpkins easy and fun for all ages! Have a howling good time playing Halloween Bingo or this festive eye-popping twist on the egg-and-spoon race. Let party-goers vote on best costume (with trophies for the winners!), or have a knock-down good time with a Halloween Carnival bean bag toss game. Add some Halloween Photo Booth Props to picture time for even more creative holiday fun.
Festive and Fun Eats
Make your Halloween party one they won't soon forget. With delicious goodies for kids and kids-at-heart, these Spectacularly Spooky Halloween Boards and Treats are frightfully fun to make and eat! From grown-up cheese boards to healthy snacks and indulgent snack boards with creepy, crawly characters, there's something for everyone to enjoy.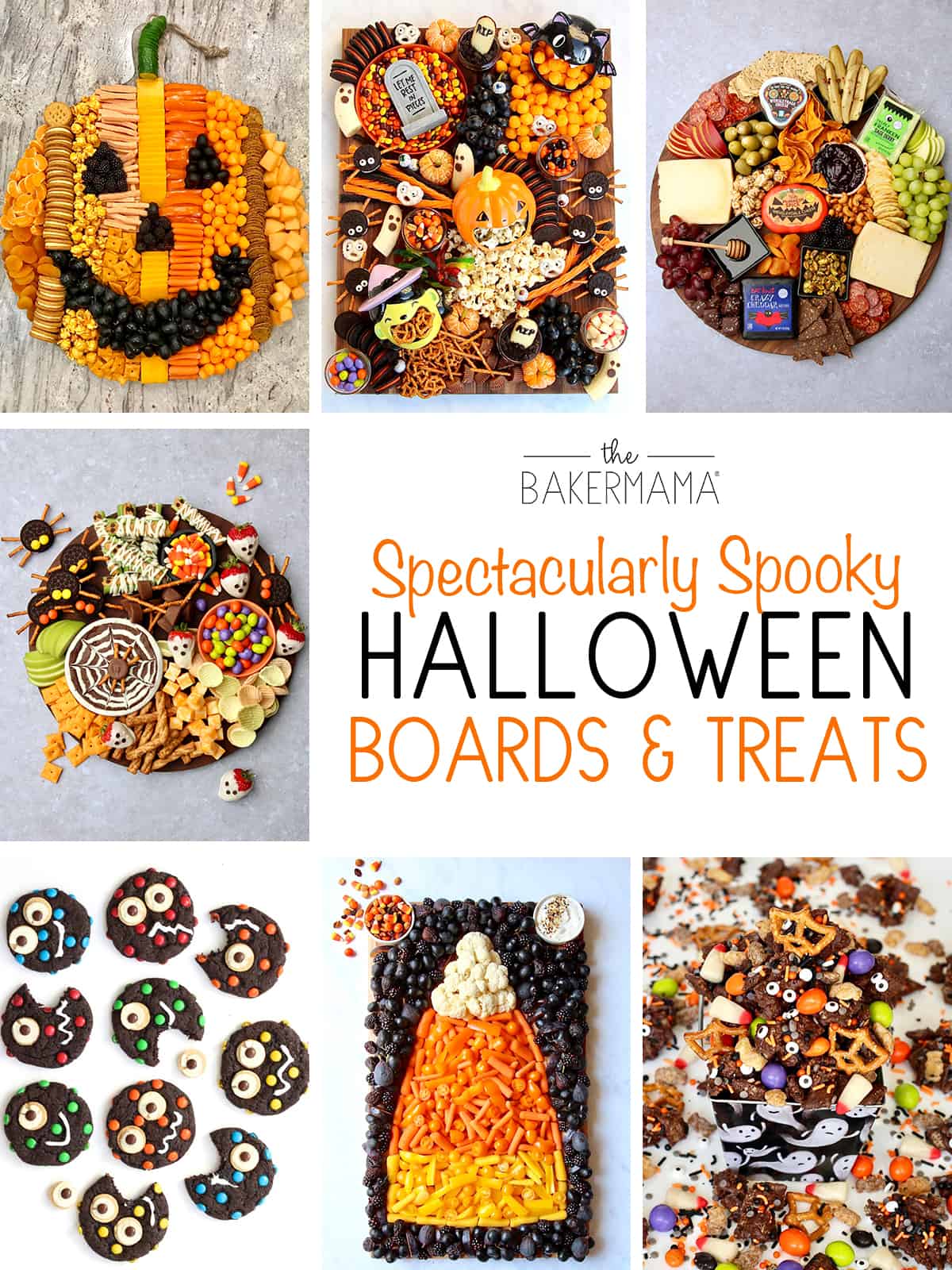 Spread the Love
Celebrate Halloween in spooky style with my Halloween Snacks Spread! It's easy to prepare and scarily delicious! You can find the full menu, recipes, and instructions for building the spread on pages 203-206 of my Spectacular Spreads Cookbook. Happy haunting!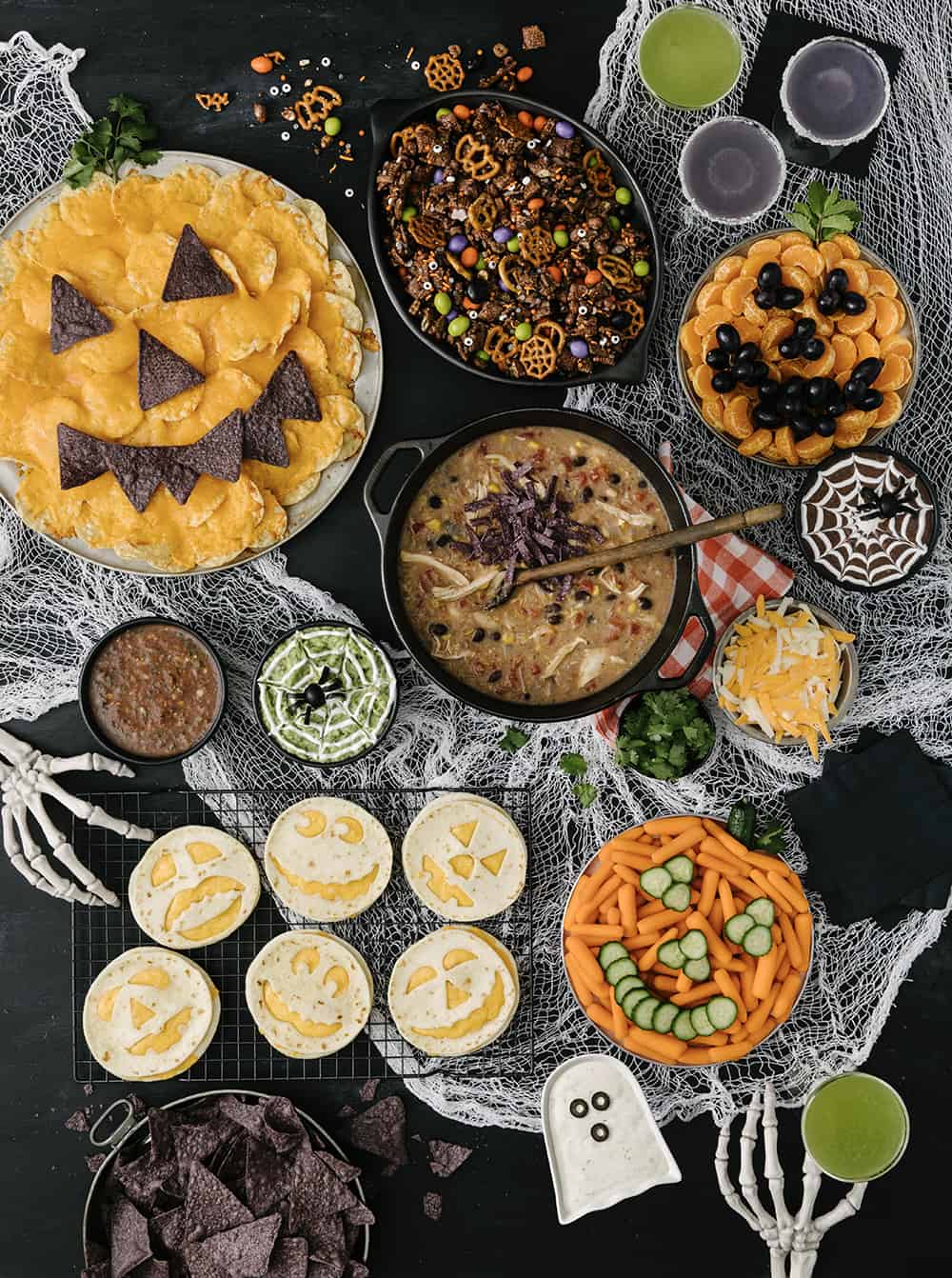 Boo to you from our crew! And have a Happy Halloween!
I hope my Halloween Gathering Guide makes your celebration easy, festive, yummy (and of course, spooky!)! If you use this guide, be sure to snap a picture and share it with me on Instagram @thebakermama so I can see.
I just love seeing you enjoy the inspiration I share.
xoxo,