These Grilled Chicken Caesar Sliders have all the fantastic flavors of a ceasar salad built into an easy to make, tasty slider everyone is sure to love!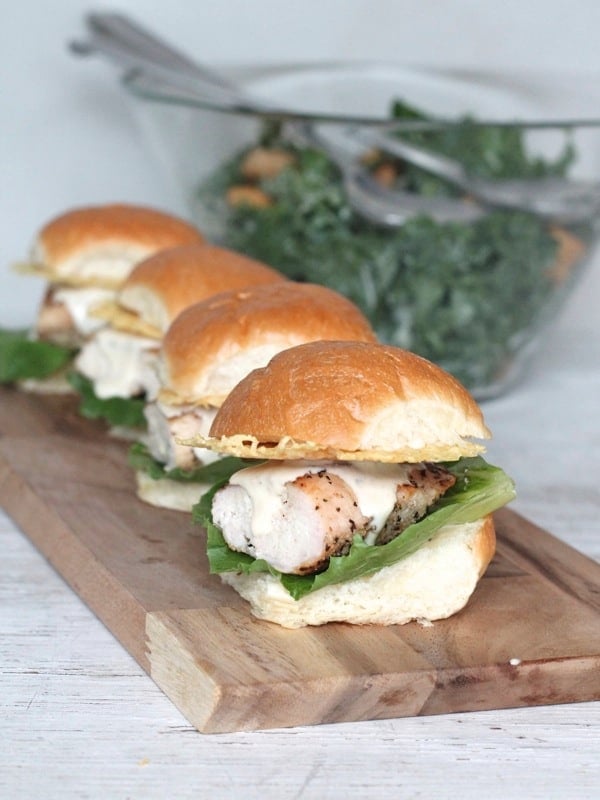 We definitely fire up our grill most frequently in the fall! The weather's cooler here in Dallas so we take advantage of it and cook and eat outside as much as possible.
Dinner prep goes so much smoother when we're grilling outside for some reason which is why we love it even more. The boys are able to run around and play in the backyard while Brandon mans the grill and I prep the remaining ingredients before we all sit down and enjoy the deliciousness while soaking in the nice weather and the time together as a family. It's the best!
We've been keeping the grill hot lately and these grilled chicken Caesar sliders turned out awesome!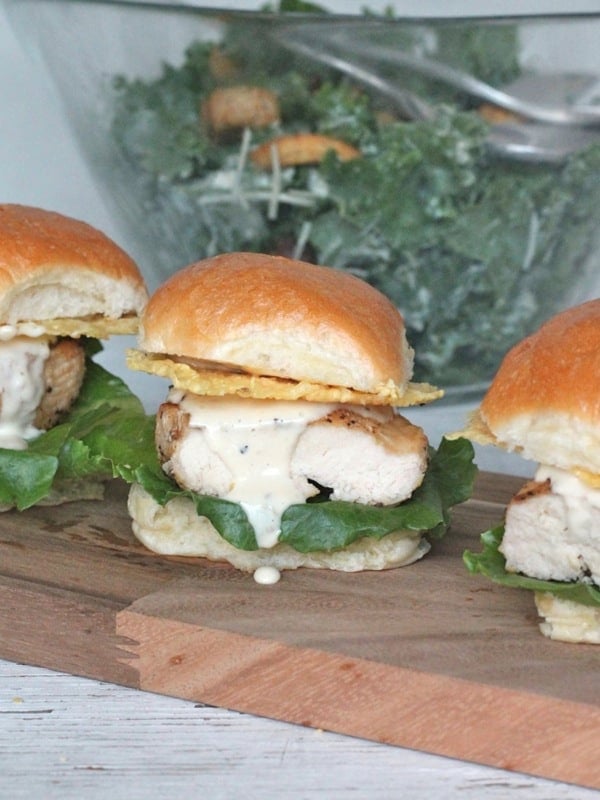 We all love a good grilled chicken Caesar salad and this version on a slider bun is so simple and so scrumptious! A mini bun layered with classic Caesar salad dressing, a little romaine, fresh grilled chicken and a parmesan crisp bring the classic Caesar salad flavors together in a creative and oh so tasty way!
We try to always have a package of boneless, skinless chicken breasts in the fridge so when we're ready to grill; it's ready to go! For these sliders, we just seasoned them with a little garlic salt and black pepper before grilling them to tender tastiness.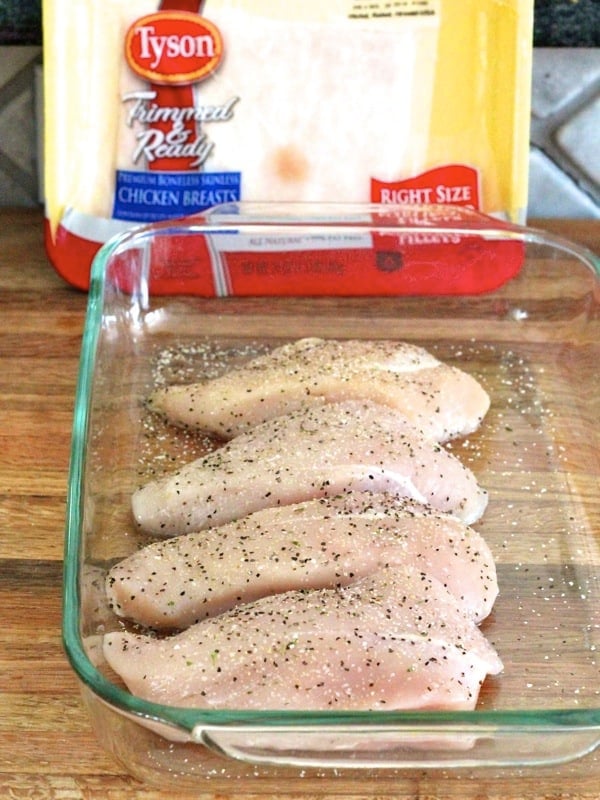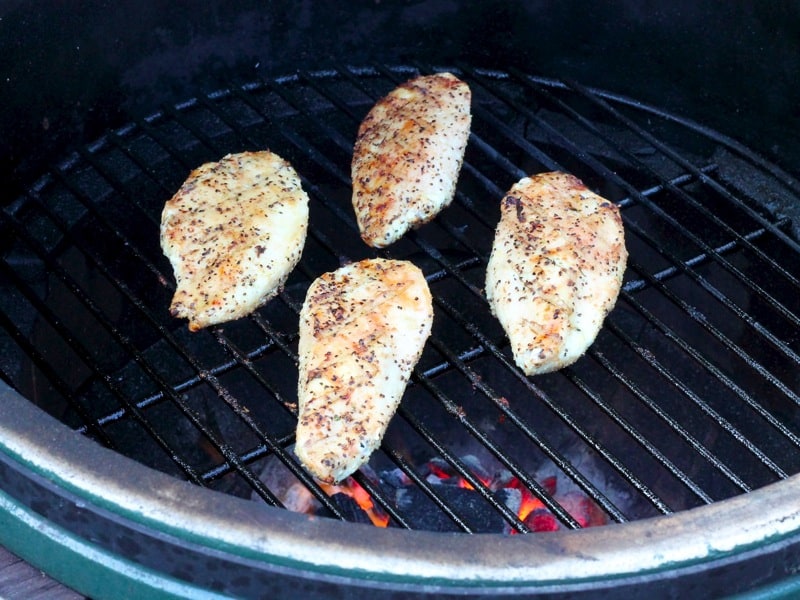 To really knock these sliders out of the park, we made some parmesan crisps by just piling little mounds of shredded parmesan on a parchment-lined baking sheet and baking them until the cheese melts and starts to crisp. Adds even more flavor and texture to these great little sliders.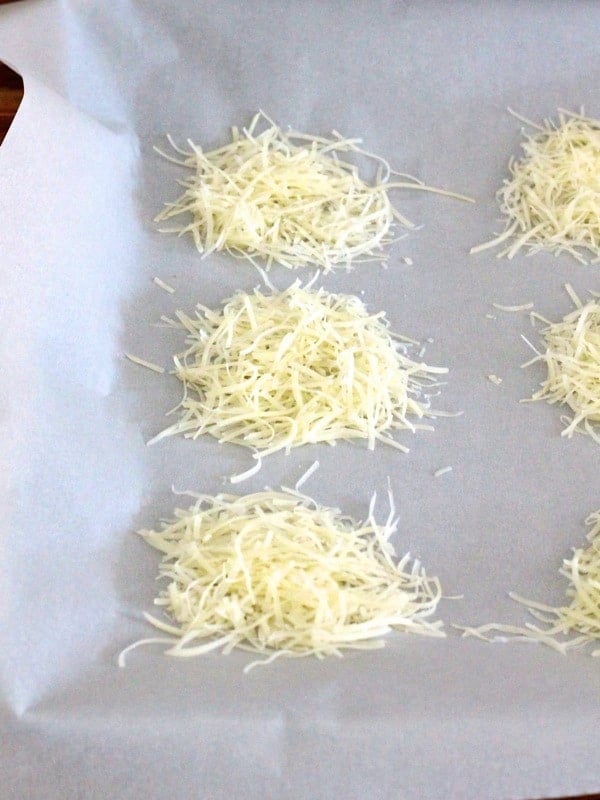 They're perfect for a quick weeknight dinner with the fam or a large get-together with your friends! Easy to prep, quick to grill, simple to stack and yummy yum to eat…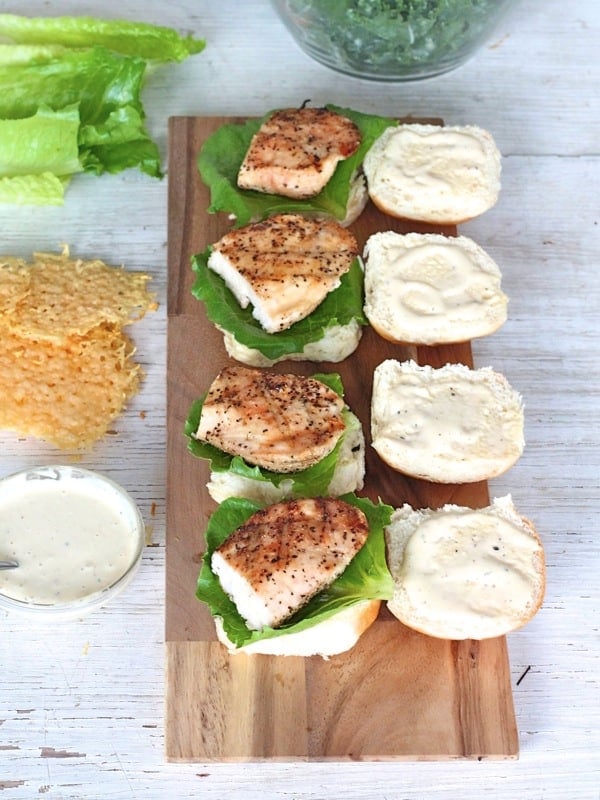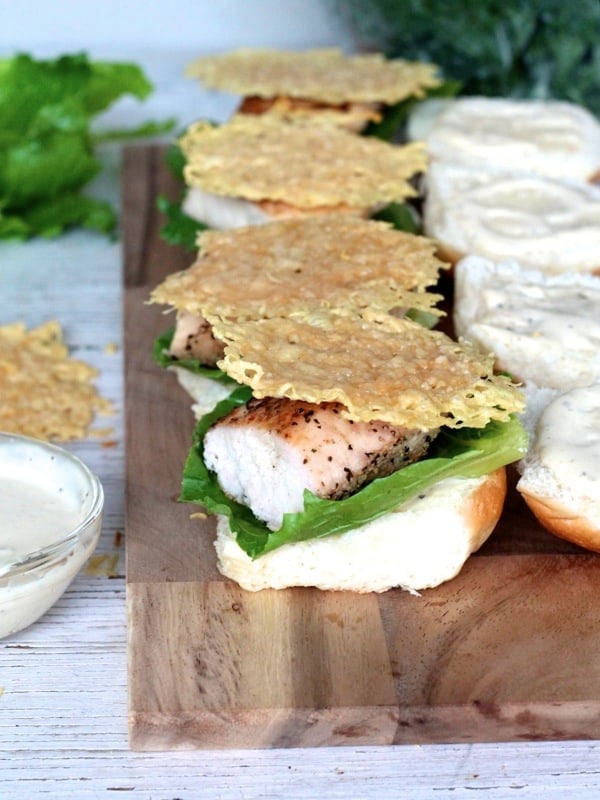 We definitely fire up the grill often this time of year with friends & family coming over for football games and get-togethers to make these Grilled Chicken Caesar Sliders.
Oh, and did you catch the Bacon-Wrapped Grilled Chicken Skewers I posted earlier this week? They're awesome and another great reason to fire up the grill and enjoy on a cool fall evening!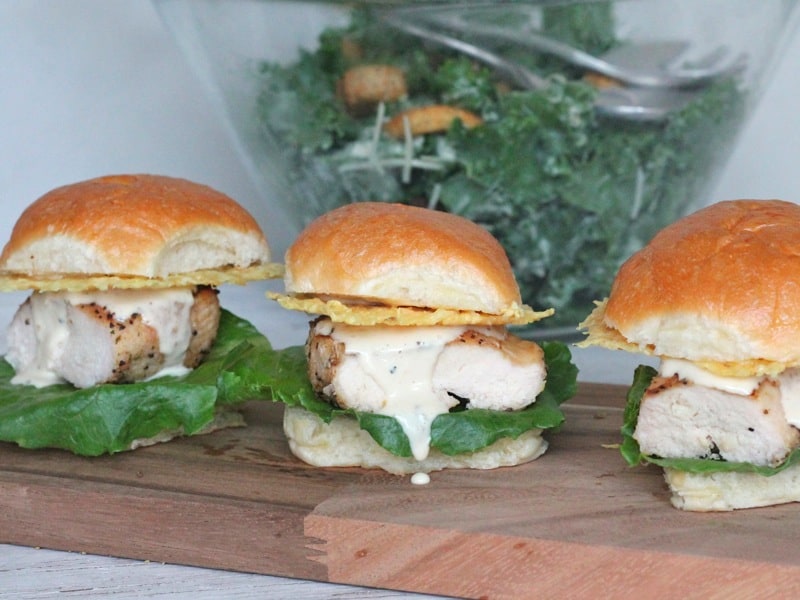 Enjoy these sliders! They're pretty terrific!
xoxo,