In this Basics by The BakerMama, I teach you how to make cinnamon sugar with a cinnamon-to-sugar ratio perfect for sprinkling, topping, or mixing in your favorite recipes.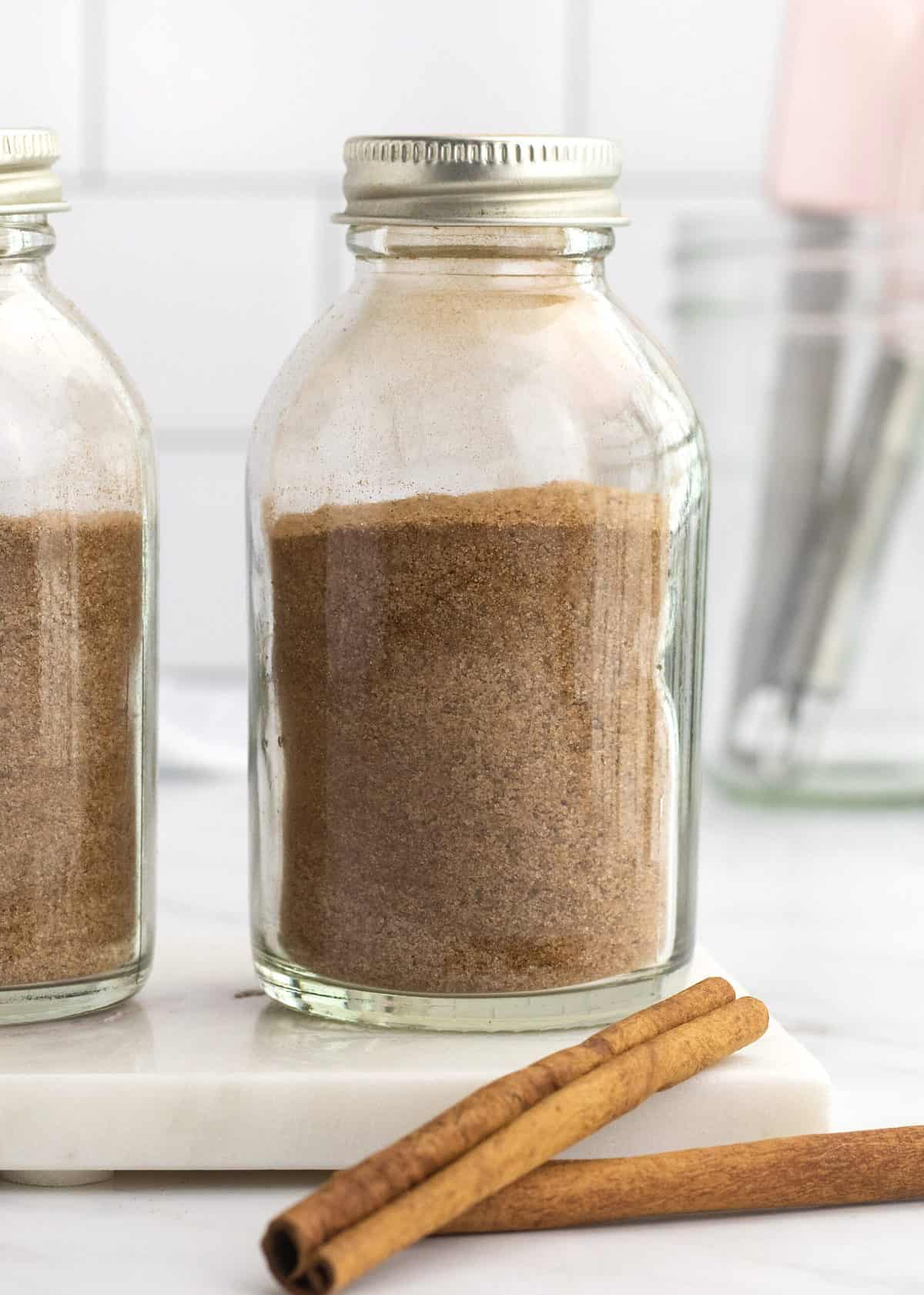 Basics by The BakerMama
Welcome to Basics by The BakerMama! I created this how-to series to help beginner cooks hone their skills, make the most of their time in the kitchen, and create great family memories. I hope you enjoy!
Sugar and Spice and Everything Nice
One of the kids asked me once why cinnamon toast was so good. "Well, it's bread, butter and cinnamon sugar. What's not to love?" And boy, do we have a lot of love for cinnamon sugar in this house. There's always a jar of it in the pantry, just ready to be sprinkled or mixed into our favorite foods. Some of my best go-to recipes use this mixture! It's on French Toast Roll-Ups and French Toast Sticks (are you seeing a pattern here? 😂), and even my 6-in-1 Sheet Pan Cookie Bars (hellloooo, snickerdoodles!). And nothing dresses up plain oatmeal in a flash like a sprinkle of sugar and spice. It just makes *everything* nice. Want to serve up a delicious surprise? Add a spoonful on top of fresh popcorn. It's sure to be a family favorite!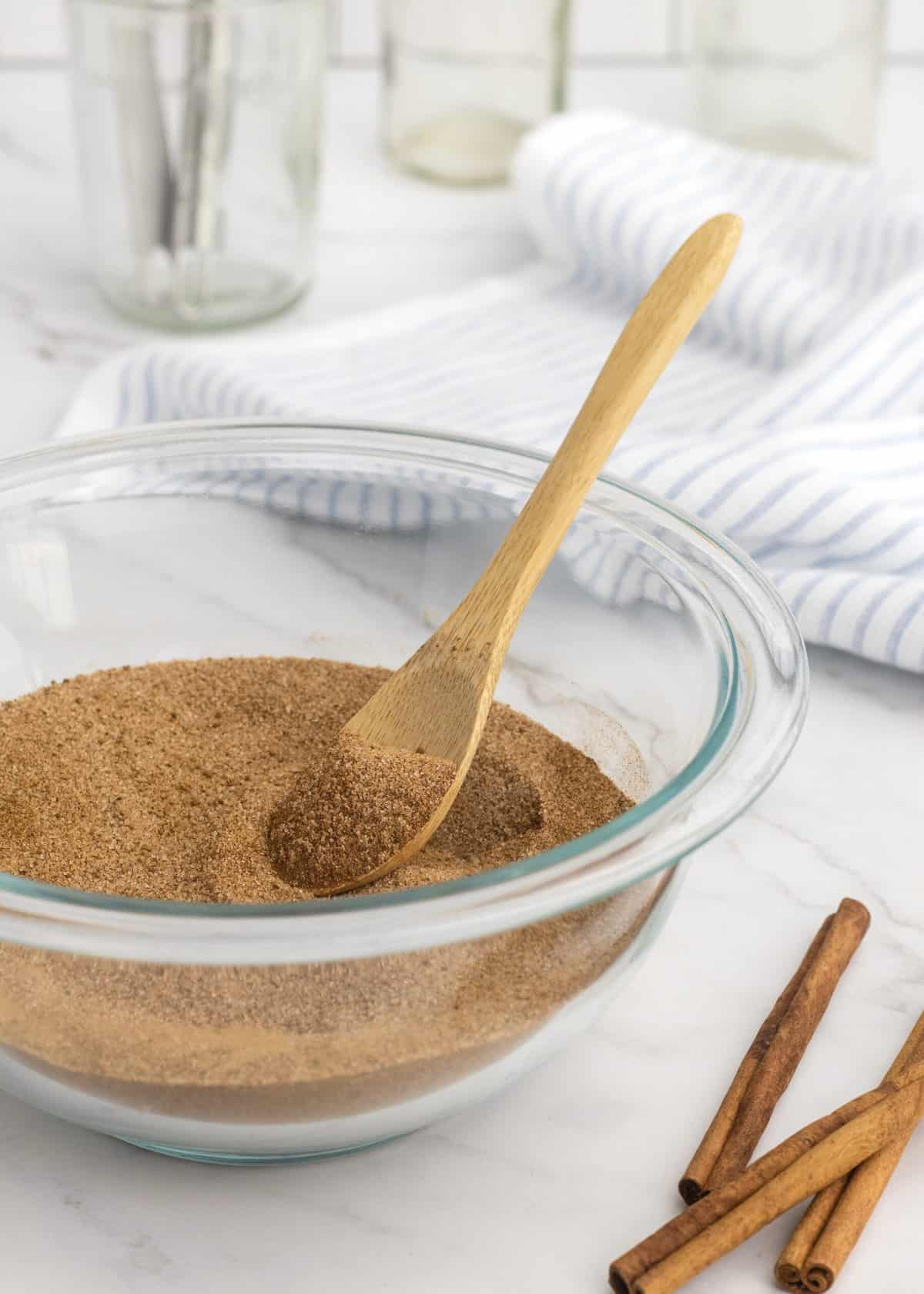 How to Make Cinnamon Sugar
The secret to a good blend is the perfect ratio of sweet-to-spice. I like a 3-to-1 ratio of sugar to cinnamon. Depending on your needs, here are the amounts you'll want to use:
Big Batch: 1 cup sugar + 1/3 cup ground cinnamon
Medium Batch: 1/2 cup sugar + 8 teaspoons ground cinnamon
Small Batch: 4 tablespoons + 4 teaspoons ground cinnamon
Sprinkling Batch: 1 tablespoon sugar + 1 teaspoon ground cinnamon
Add sugar and cinnamon to a bowl. Then use a fork or small whisk to combine well. Store in a sealed container at room temperature.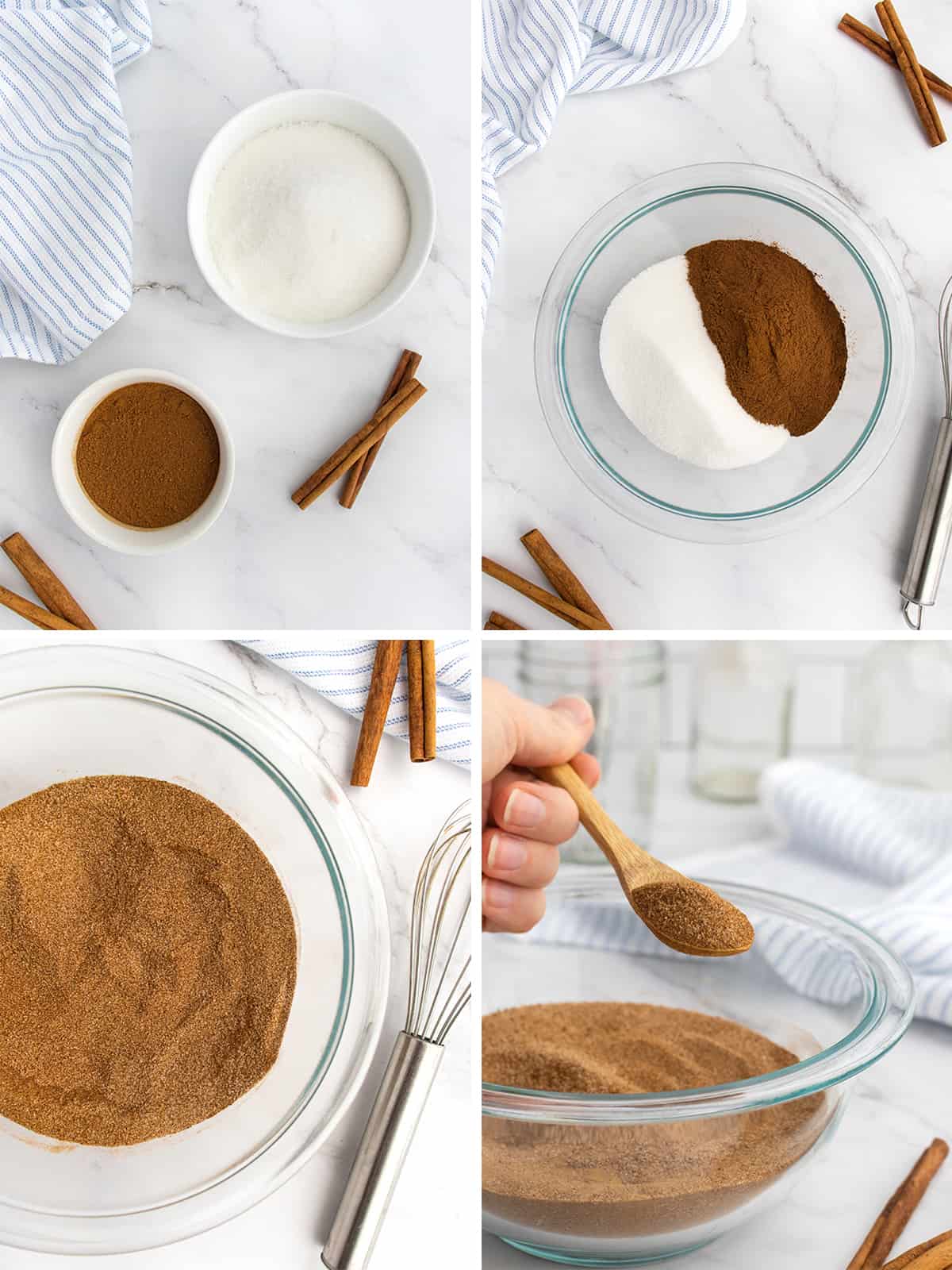 Ready to Learn More?
Looking for more of Basics by The BakerMama? Brush up on more skills by learning how to make steel cut oatmeal, learn how to make a great grilled cheese to turn that hum glum day into a yum yum day! Or, brown butter to add an extra layer of deliciousness to your favorite baking and cooking recipes.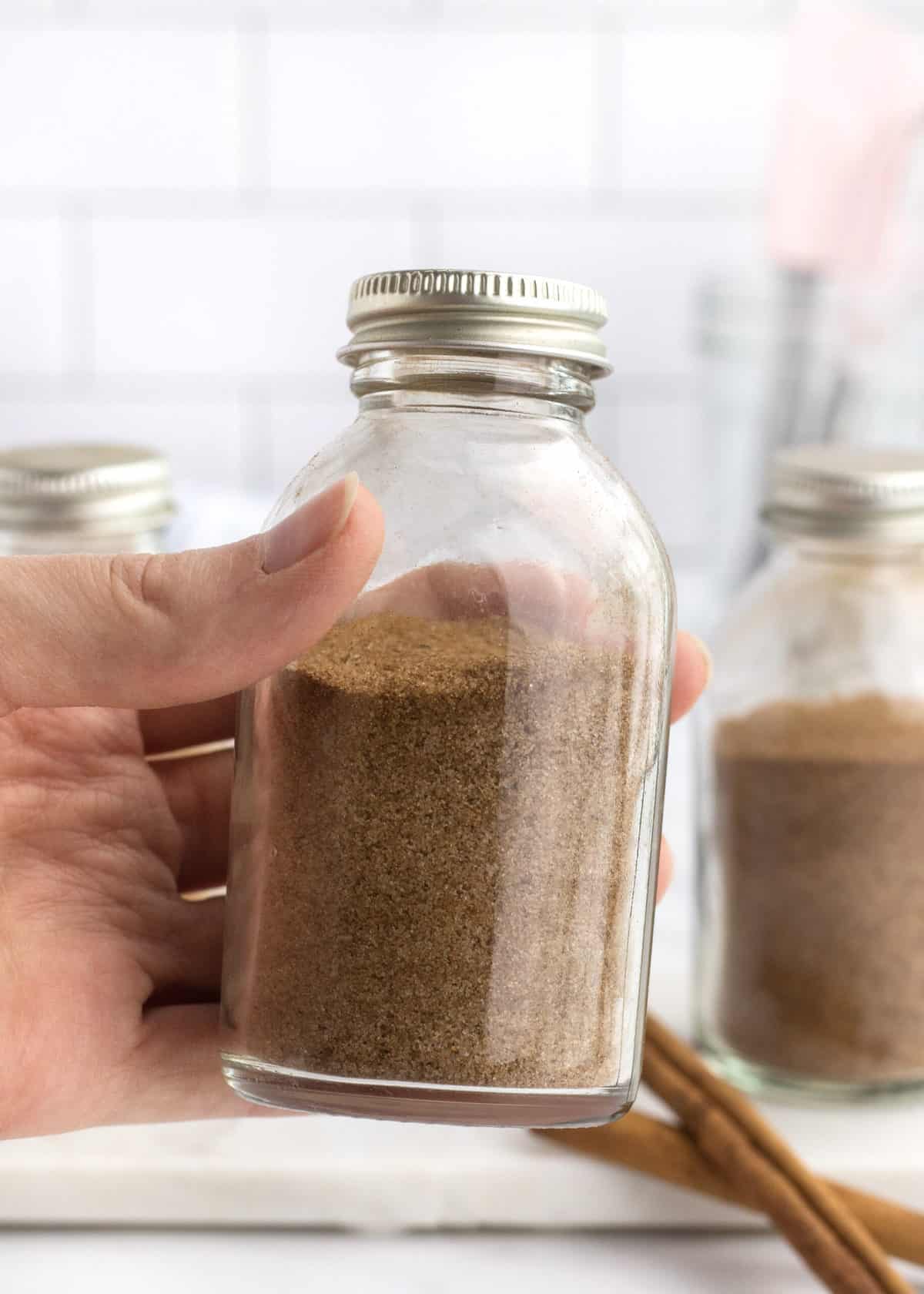 I hope you find these simple basics helpful! When you make something with the help of my BakerMama's Basics series, be sure to snap a picture and tag me on Instagram @thebakermama so I can see and others can be inspired!
xoxo,