Prepare this epic Trader Joe's Snack Tray that is sure to excite and satisfy a hungry crowd!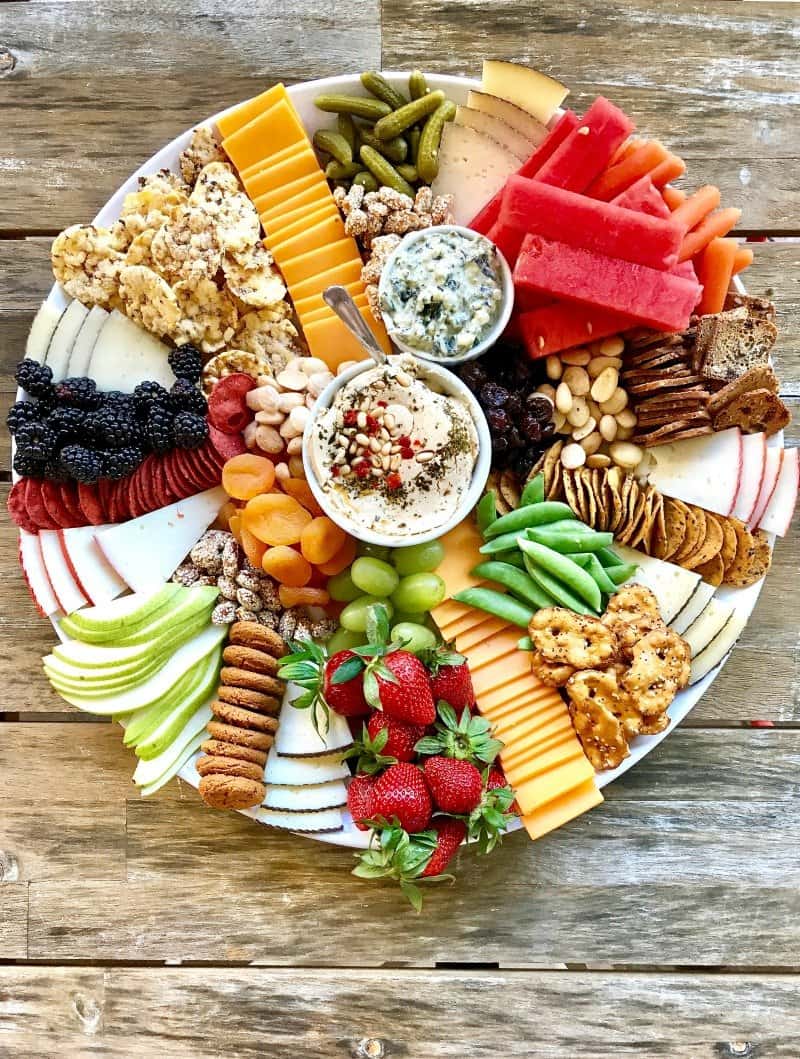 I made this Trader Joe's snack tray for a swim party we were hosting the other night and the crowd went wild! As soon as I brought the tray out, everyone jumped out of the pool and starting digging in with excitement. Oohing and aahing over all the yumminess to choose from!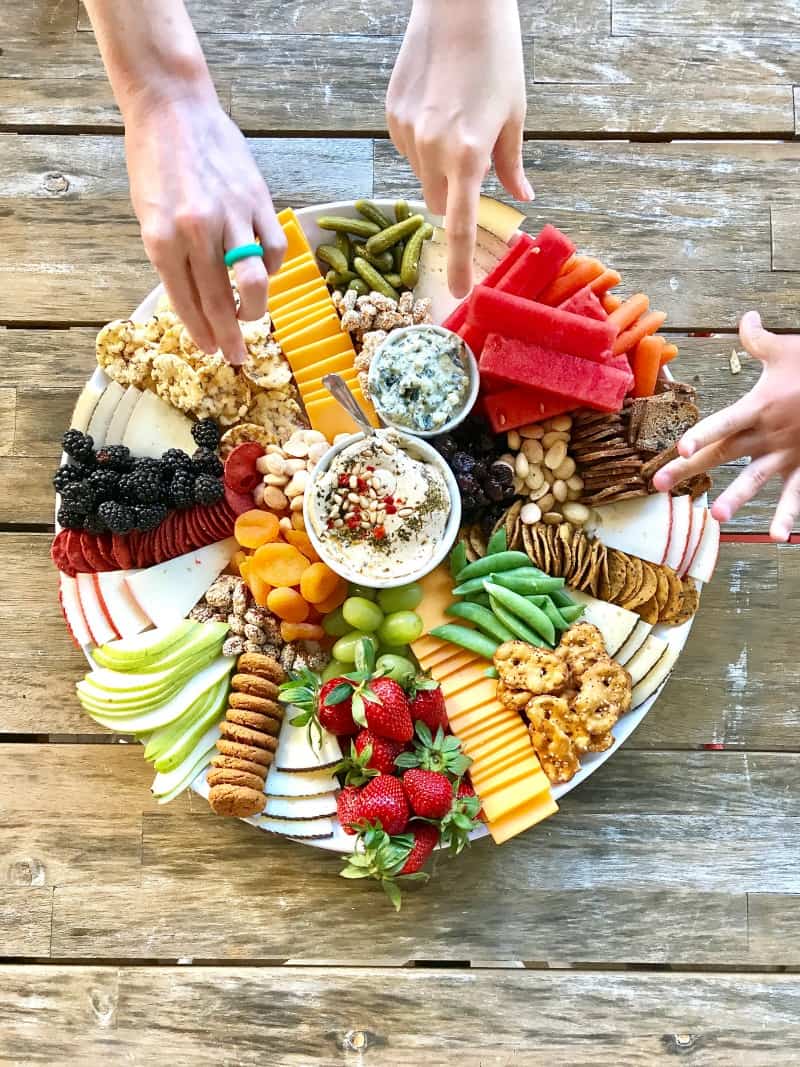 It was such a huge hit and when I posted about it on Instagram I got so many requests for all the details that I decided to write this post and list out everything on the tray…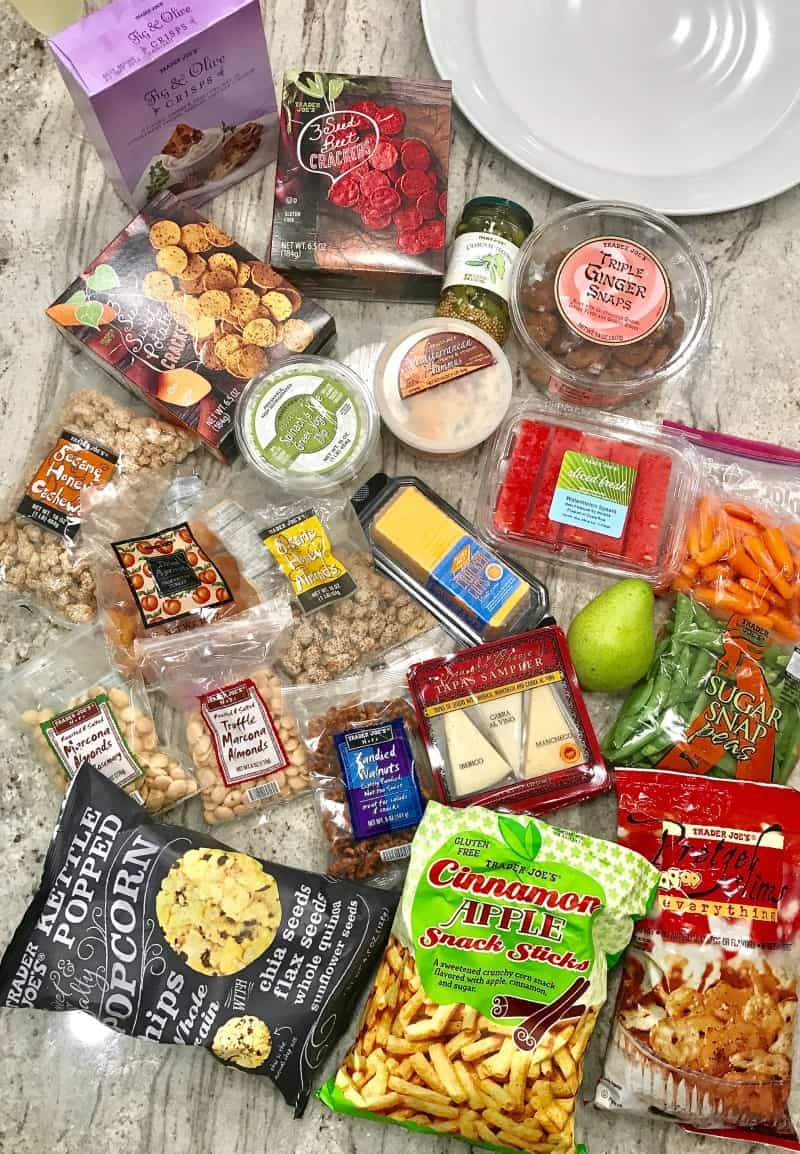 It all came together with a quick trip to Trader Joe's and a pantry pull of some of our Trader Joe's faves that I always keep on hand. Here's a list, with some links, to everything on the tray:
Kettle Popped Sweet & Salty Popcorn Chips (whole grain with chia seeds, flax seeds, whole quinoa and sunflower seeds)
Cinnamon Apple Snack Sticks
Spinach & Kale Greek Yogurt Dip
Sharp Cheddar Cheese Cracker Cuts
Spanish Cheese Tapas Sampler (Iberico, Manchego and Cabra Al Vino)
Truffle Marcona Almonds
Sesame Honey Almonds
Sesame Honey Cashews
Candied Walnuts (lightly candied, not too sweet)
Cornichons (mini pickles)
Cut & Peeled Baby Carrots
Pear slices
Watermelon Spears
Strawberries
Grapes
Blackberries
I just arranged, stacked and squeezed it all on this large Melamine White Serving Platter from Target. Easy and party perfect!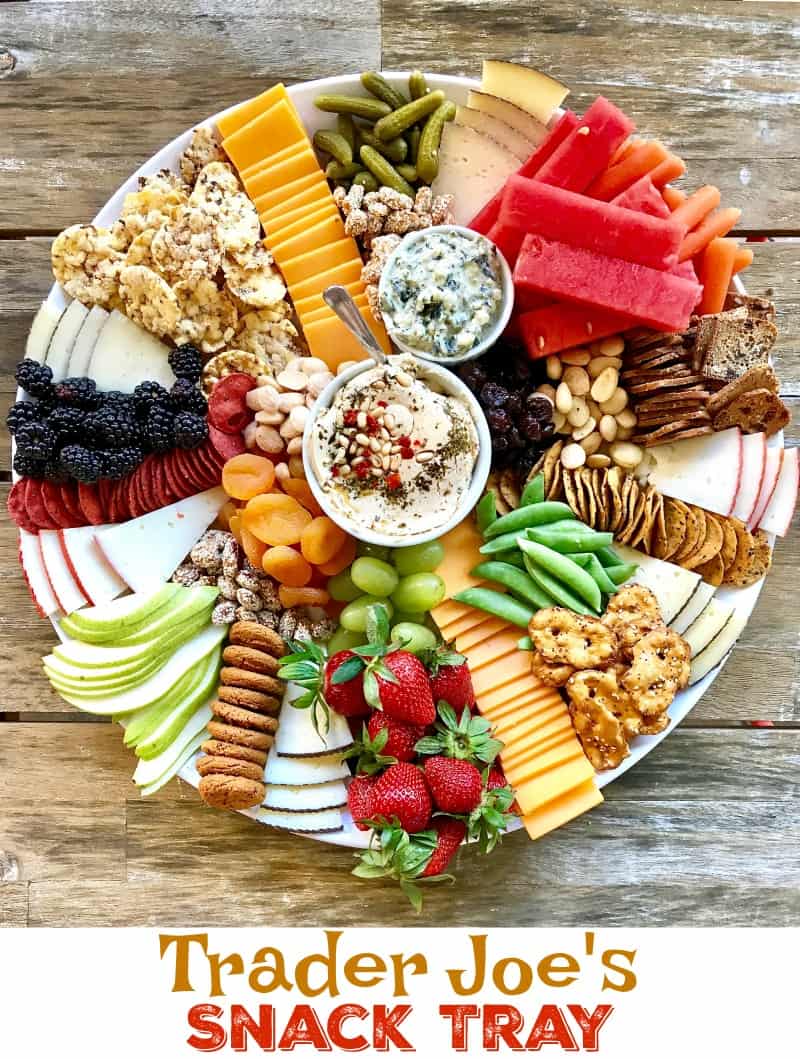 Enjoy!
xoxo,