These flourless quick bread recipes are unbelievably delicious! They're all easily made in the blender with minimal ingredients and you'd never believe they don't have any flour, butter, oil or granulated sugar in them.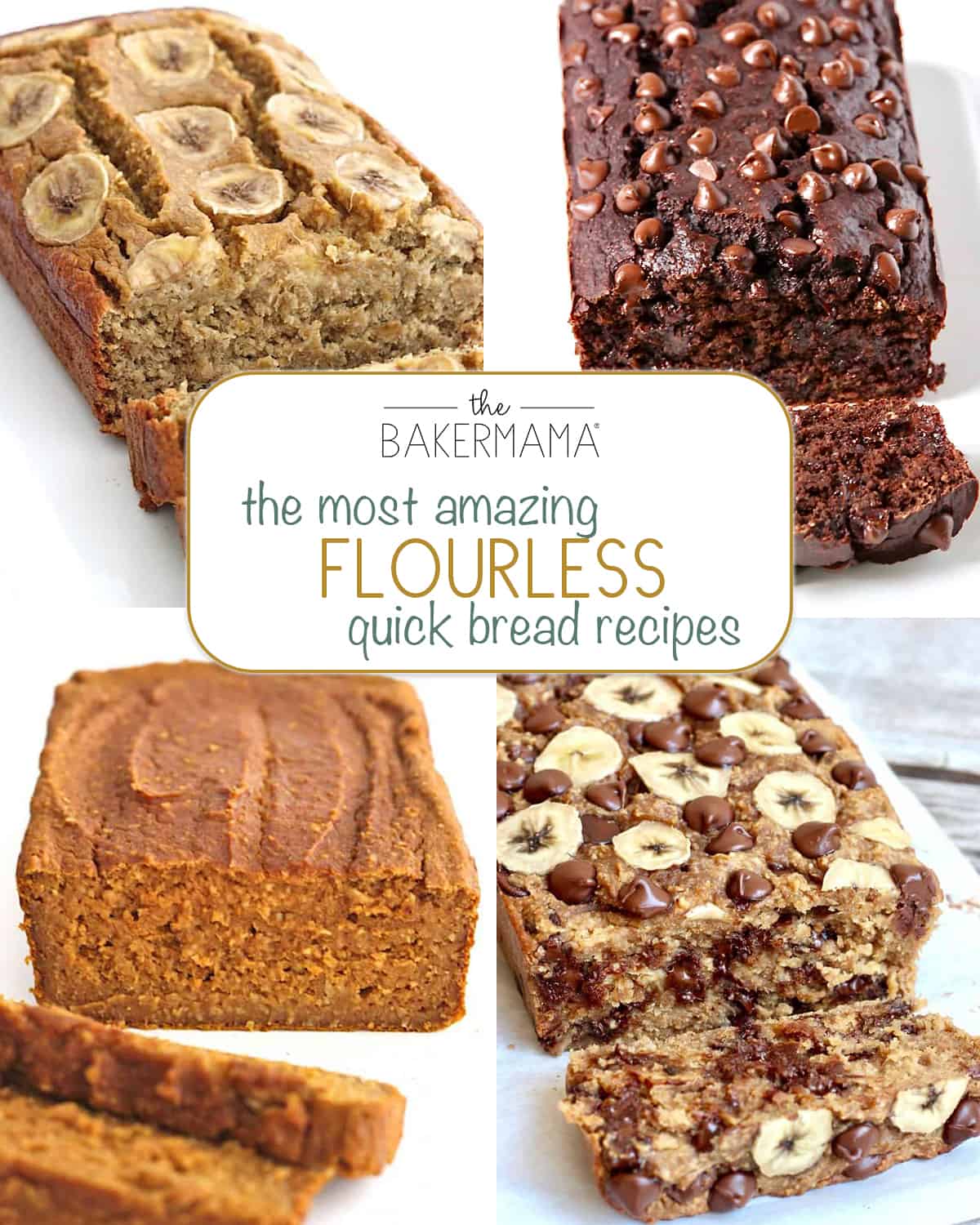 Bread in a Blender!
If you haven't tried any of these flourless quick bread recipes yet, they're a must bake! Once you experience how easy they are to make and how great they taste, you'll want to bake them all the time. From classic banana to pumpkin to apple and, of course, chocolate, there's a flavor for every season and craving.
The batter for all of these recipes is easily mixed in the blender. This is the key to the bread-like texture that you get without using flour. The oats are blended in the blender to a fine texture all while combining with the other ingredients.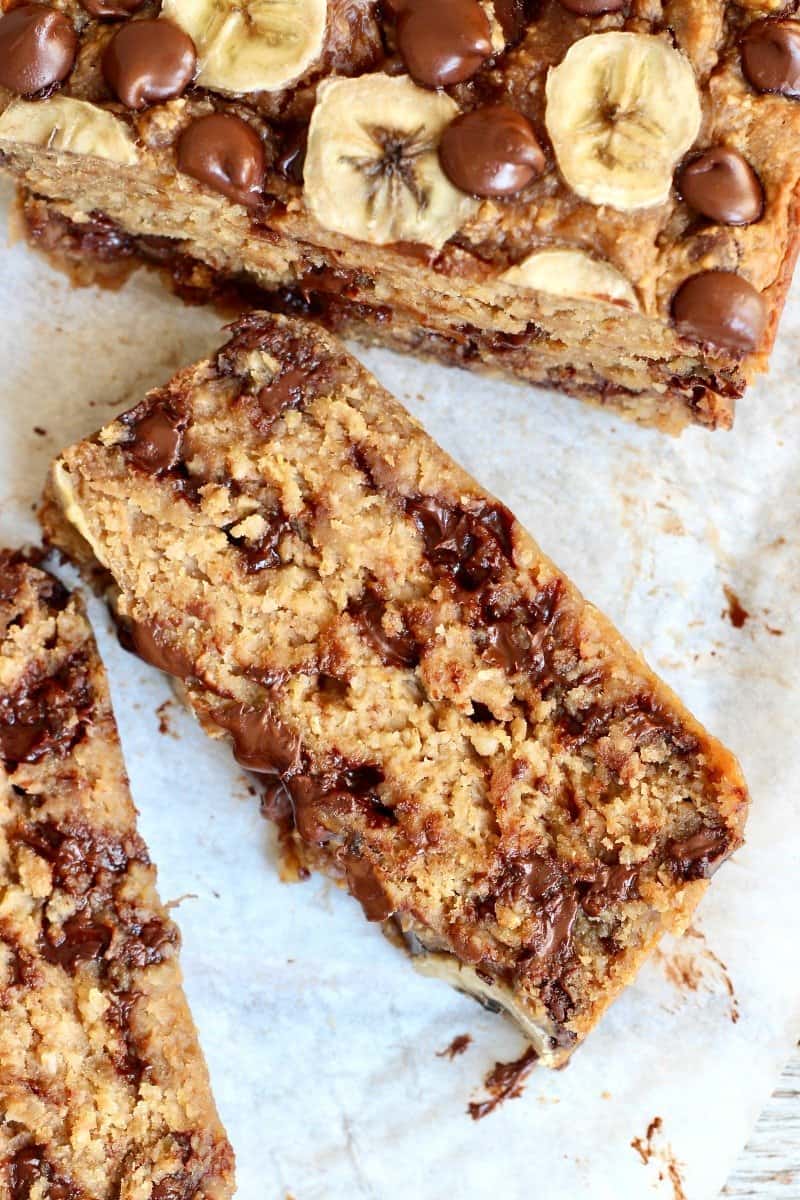 The reviews on all of these recipes are outstanding and it makes me so happy to hear people comment about how much they enjoy these flourless breads and how often they bake them. If you're curious about different variations people have made to each recipe, read through the comments, there are some great additions and substitutions people have tried to accommodate for their diets and flavor preferences.
---
Here are several tips for success with all of these recipes:
You must use a blender (or a food processor) to mix the batter. If you don't have a powerful blender, I would recommend using a food processor. If you don't have a food processor and you're not sure if your blender is powerful enough to mix the batter on its own, you can either blend the ingredients in stages or substitute the oats for oat flour or another form of gluten-free flour such as almond flour or rice flour.
If you don't have a powerful blender, it helps to put the wet ingredients into the blender first so the moisture is released and easily pulls in the dry ingredients.
Do not overblend the batter. If you overblend the batter, it will start to warm the ingredients and cook the oats. Once the oats start to cook, they will not bake properly resulting in a mushy, oatmeal-like loaf.
If you're baking the bread for someone with a gluten allergy, be sure to use gluten-free labeled ingredients, especially gluten-free oats as some oat brands could have gluten in them.
For the flourless bread recipes that contain bananas, be sure to use well-ripened bananas as these contribute to both the taste and the texture. The natural sweetness of the banana is key to not having to add much other sweetness.
Yes, all recipes can be baked into regular-size muffins or mini-sized muffins. Be sure to spray the pan generously with non-stick cooking spray or line with muffin liners. The regular-size muffins will bake in about 15-20 minutes and the mini muffins usually take around 12-15 minutes.
Most recipes call for honey or maple syrup. Either will work in any of the recipes and several people have had success reducing the amount they add to the recipe so if you're watching your sugar intake, this is something you can experiment with until it's of your desired sweetness.
If you want to substitute the eggs in any of the recipes, you can use 1/4 cup applesauce OR 1/4 cup mashed banana OR 1/4 cup yogurt in place of each egg.
Yes, the loaves can be frozen. Just let it cool completely and then wrap it tightly in freezer-safe wrap and then place the wrapped loaf in a freezer-safe baggie or container to store in the freezer. To defrost, let the loaf set unwrapped at room temperature.
---
It all started with my Healthy 5-Ingredient Flourless Banana Bread when I got the idea to use oats instead of flour to make banana bread as a recipe option for my mom when she was eliminating gluten from her diet for medical reasons. We all loved it and it quickly became one of my go-to breads to bake. Just 5 ingredients! And ingredients that we almost always have on hand. I would, and still do, bake it almost every week. Unless, of course, I'm baking one of the other delicious flavor variations I've developed over the years.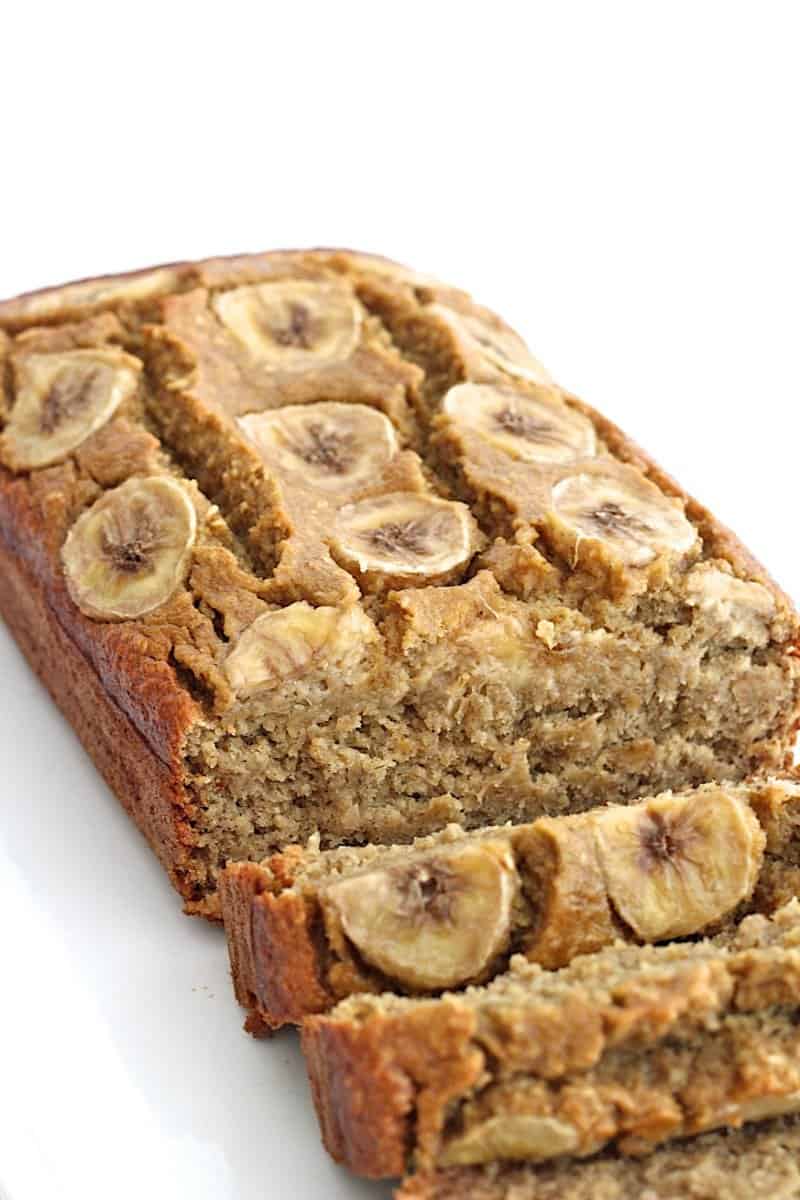 We enjoyed the banana version so much that I decided to develop a pumpkin version that fall. We now bake this Healthy Flourless Pumpkin Bread year-round because I always have a can of pure pumpkin in the pantry. It's hearty and moist with the perfect amount of sweetness.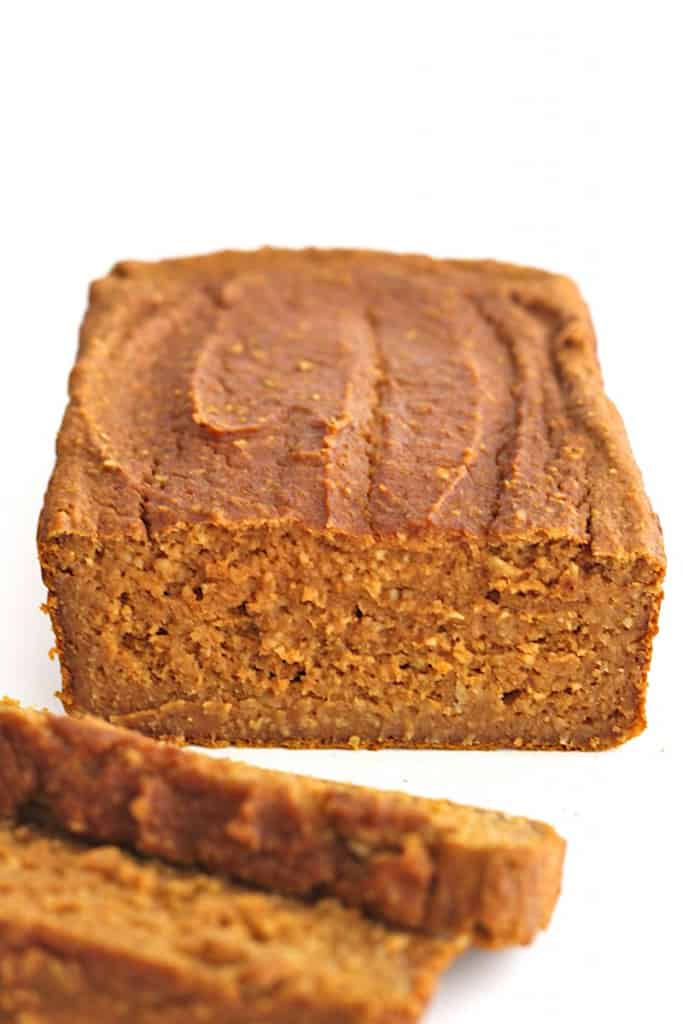 And you can probably guess where this is going with the other flavor variations. We seriously just love how easy these loaves are to make and how great they taste that I had to come up with a recipe for all the flavors. Next came the recipe for Healthy Flourless Fresh Apple Bread and it's amazing! The combination of fresh apple and honey in this loaf is my favorite. And it's so great to mix it up with different types of apples for a different taste each time.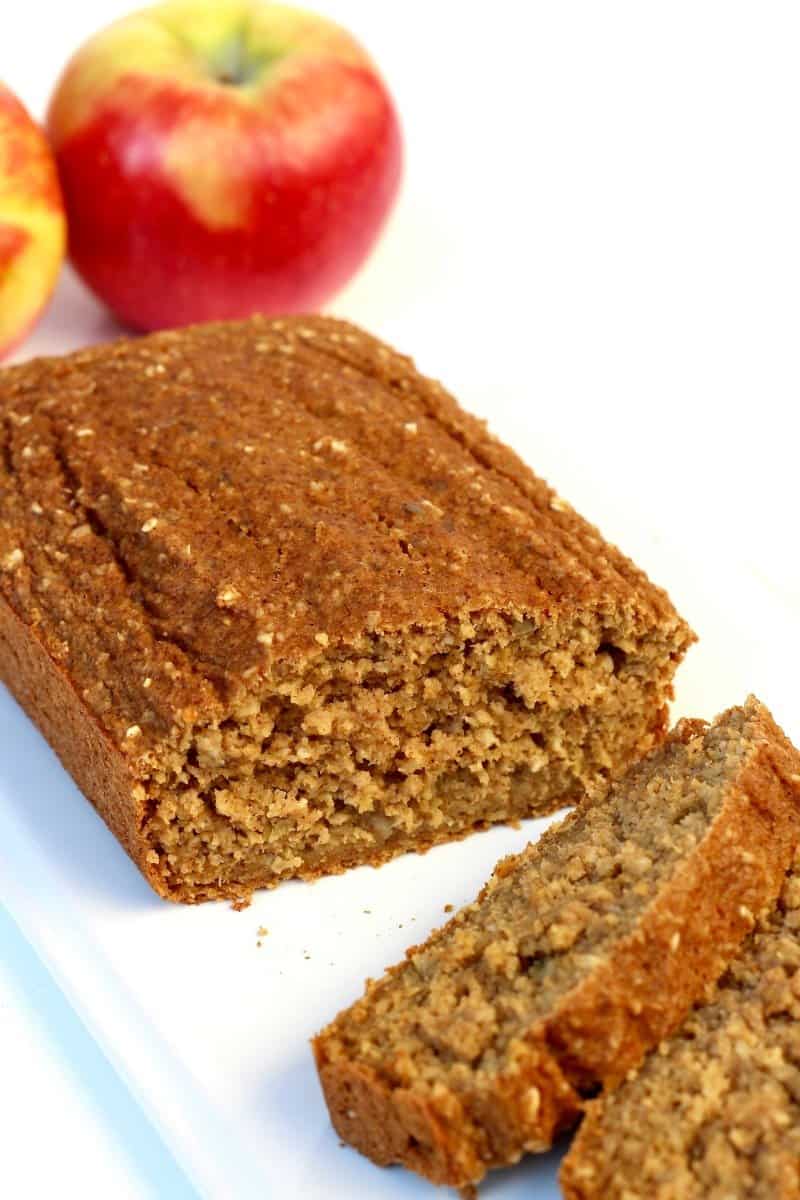 We certainly had to have some variations with chocolate, because chocolate, my friends! This 4-Ingredient Flourless Chocolate Chip Banana Bread never ceases to amaze us. Made with just oats, banana, peanut butter and chocolate chips, it is so delicious. We crave it constantly!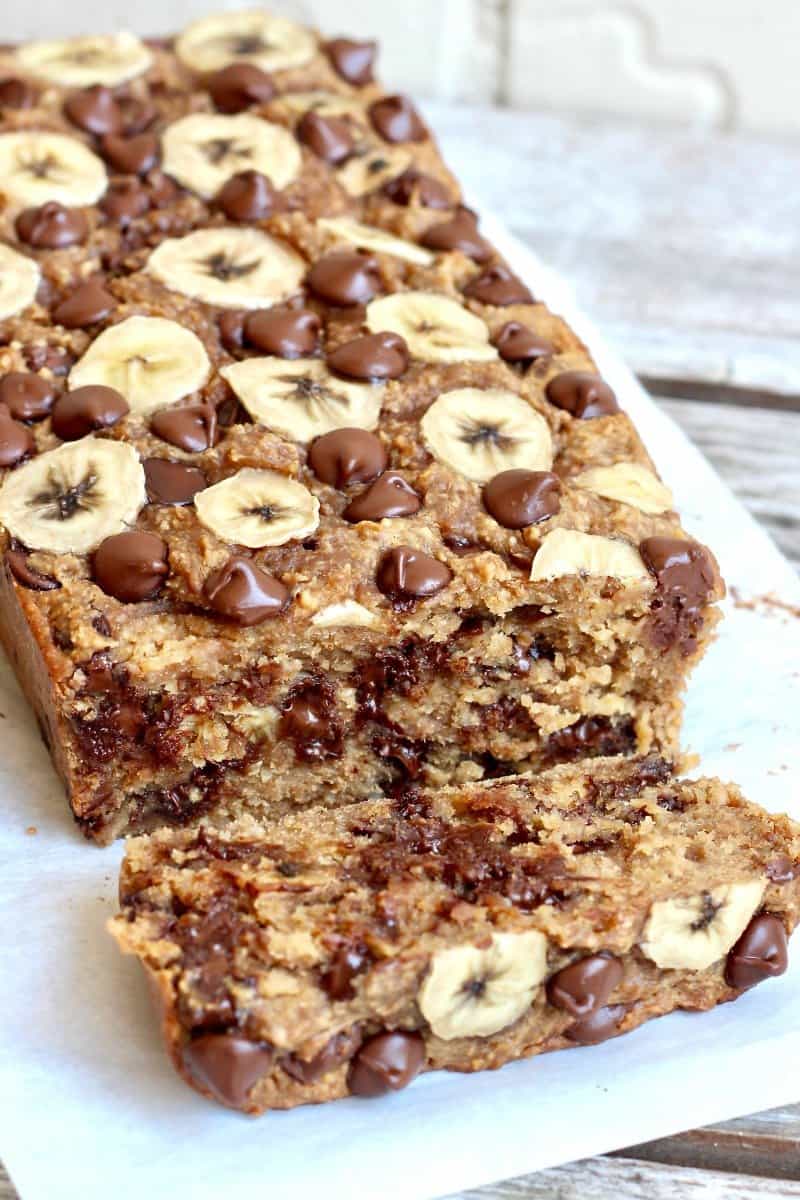 And last, but certainly not least, is my Flourless Chocolate Banana Bread recipe! It's so fudgy, yet perfectly tender. This loaf doesn't last a day in our house. We'll eat it for breakfast, an afternoon snack, or as an evening sweet treat.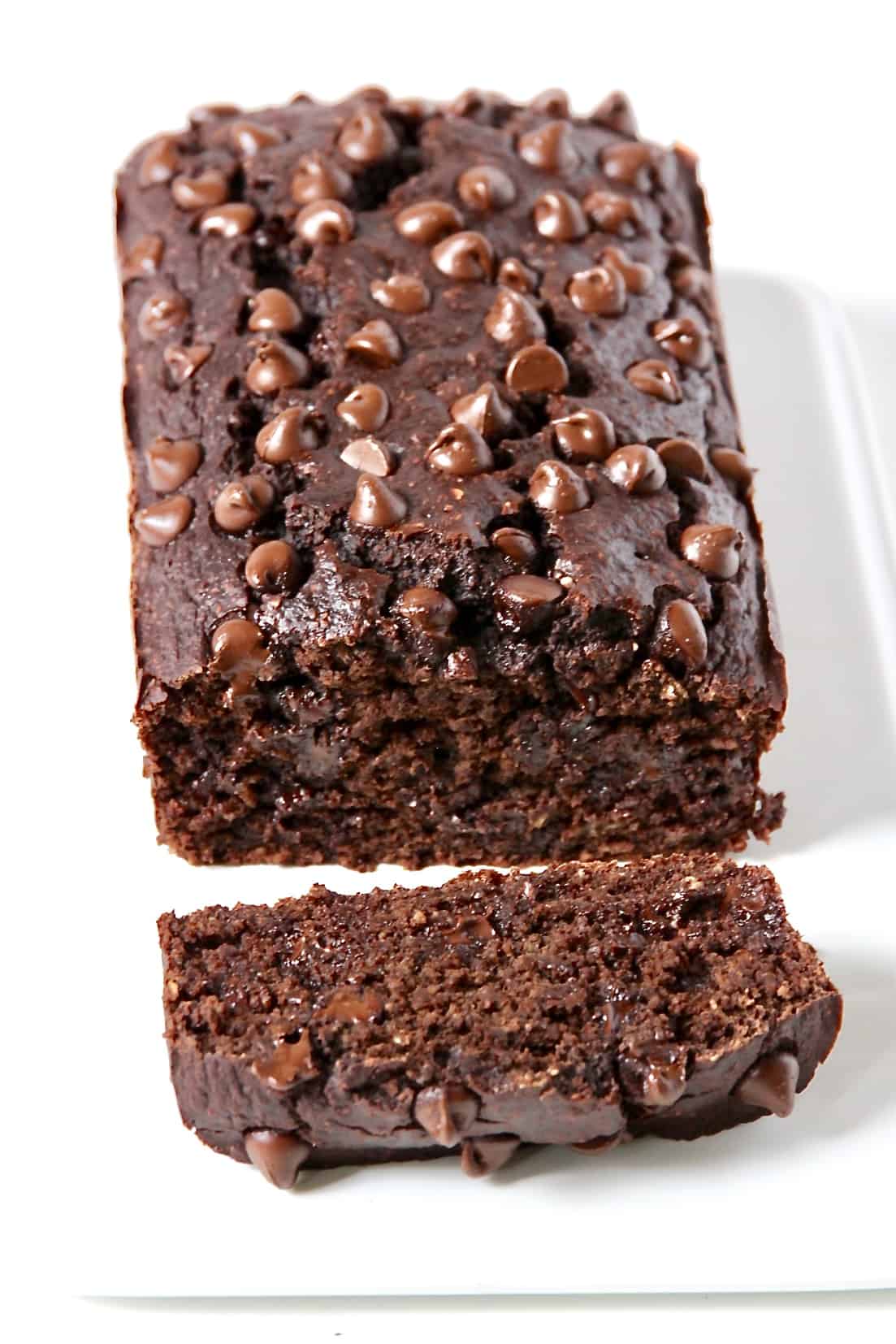 More Easy and Delicious Flourless Recipes
The only thing easier than making these Easy and Delicious Flourless Recipes is falling in love with them. Made without flour and packed with flavor, these healthier alternatives are sure to become family favorites.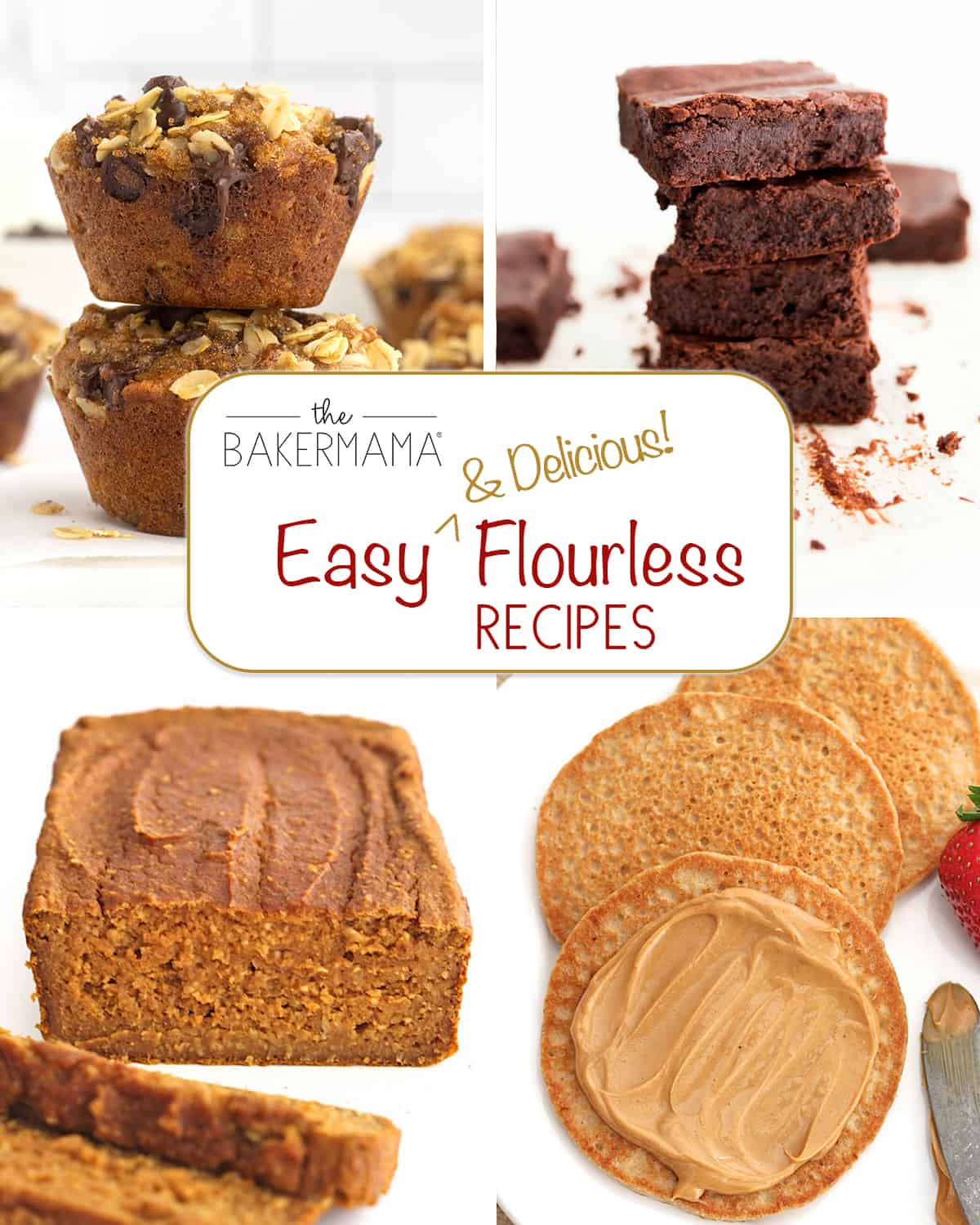 And there you have 'em! If you're looking for some great breads to bake that are easy, gluten-free and healthier than your usual quick bread recipes, these are for you! If you make any of these Amazing Flourless Quick Bread Recipes, be sure to snap a picture and share it with me or tag me on Instagram @thebakermama so I can see.
I love seeing how inspired and creative y'all get with the recipes I share. Enjoy!
xoxo,