Hello, gorgeous! You might have seen this beauty pop up on Instagram last week, but if not, allow me to introduce The BakerMama Signature Board! Crafted with you in mind, it's the ultimate shortcut to cheese and charcuterie board perfection.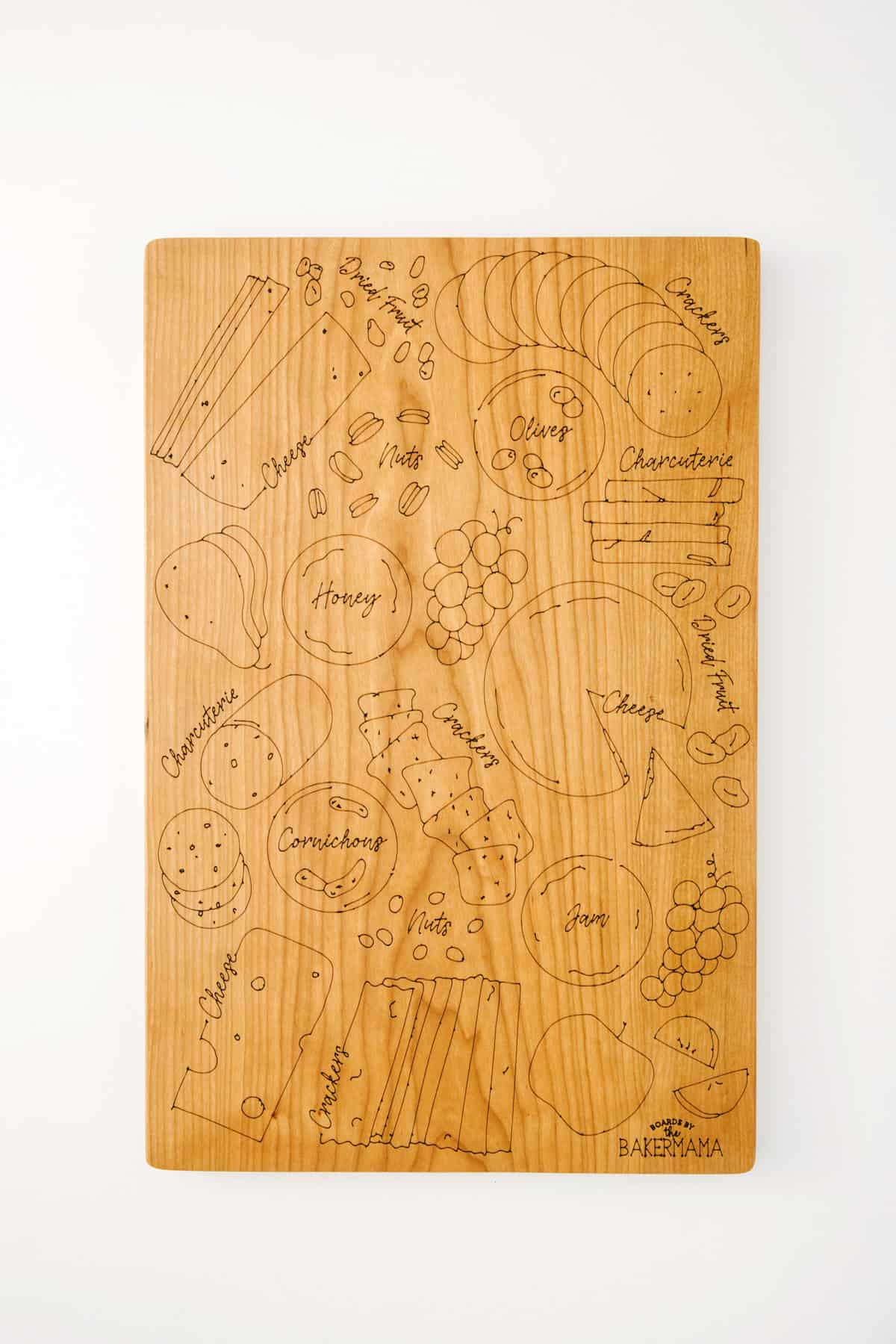 Hi, friends! I created The Signature Board to help make your board-building experience effortless and enjoyable! It's engraved with a guide you can easily follow to build the perfect cheese and charcuterie board. It comes with a simple grocery list of my favorite items and step-by-step instructions for adding them to the board. In a matter of minutes, you can build a beautiful and delicious board that is sure to impress and be enjoyed by all!
Watch Me Use My Signature Board
As always, you can shop my favorites for the accessories or go with what you have. The idea is to make assembling the perfect cheese and charcuterie board easy and fun. I hope you love it as much as I do!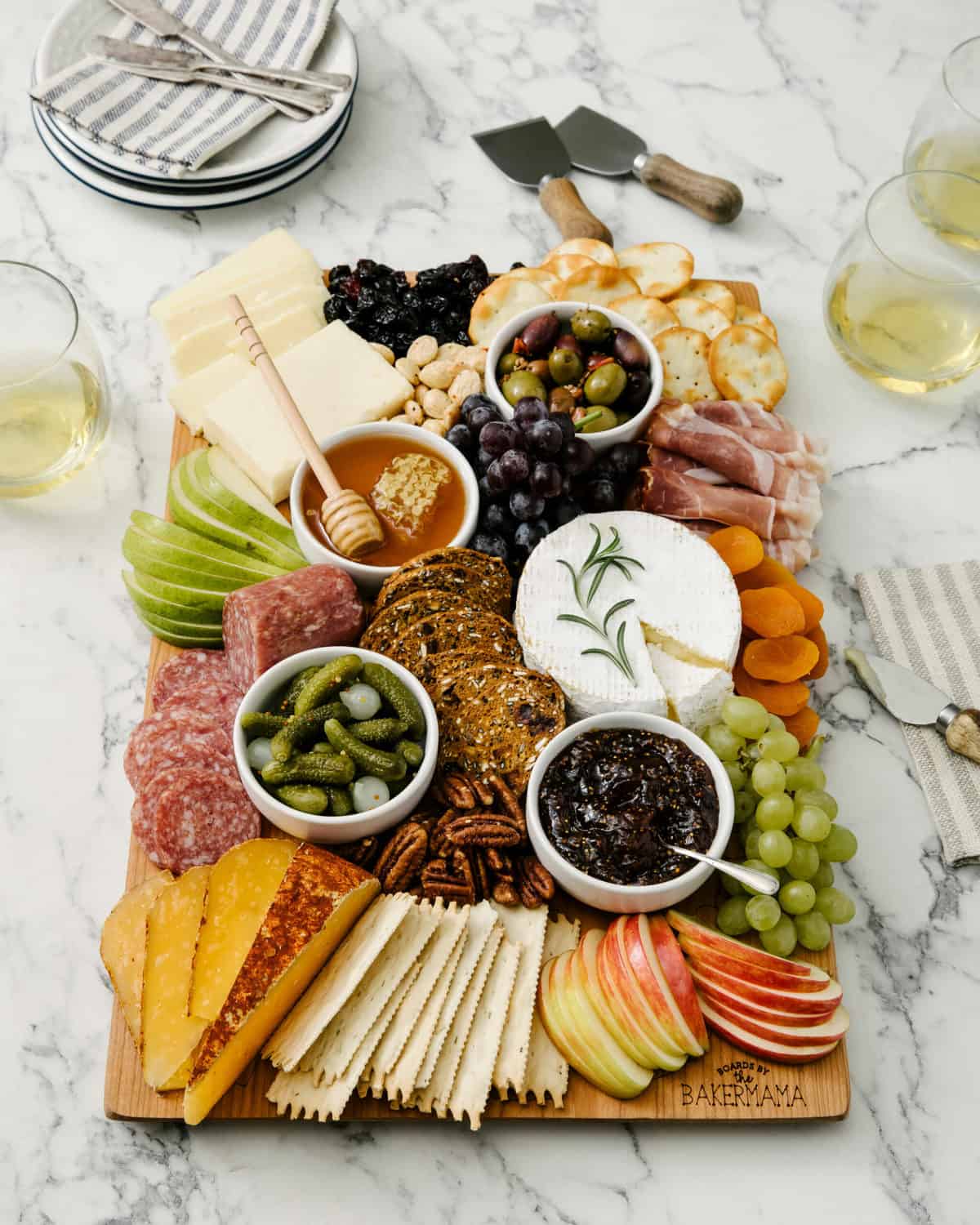 The beauty of The BakerMama's Signature Board is that you can use the engraved side for serving a classic cheese and charcuterie board or flip it over and use the other side to serve up other boards, like a fun snack board or comforting breakfast board. Perfect for entertaining and also practical for everyday use, the serving options are truly endless.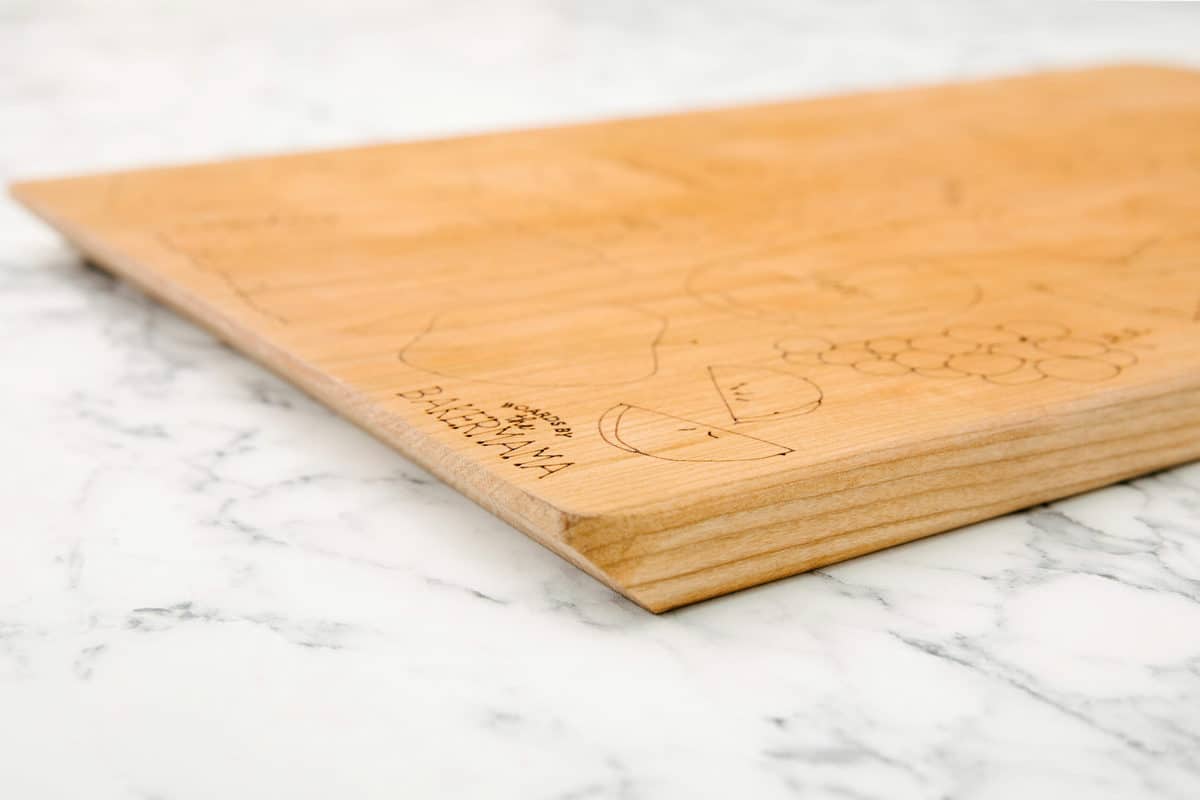 When not in use, this handcrafted and beautifully engraved cherry wood board looks stunning styled in your kitchen. Lightweight and durable, with beveled edges for easy lifting, this board also does double duty as a thoughtful and, if I do say so myself, unforgettable gift. Paired with Beautiful Boards, I think you'll agree, The Signature Board Gift Set is *chef's kiss* magnificent!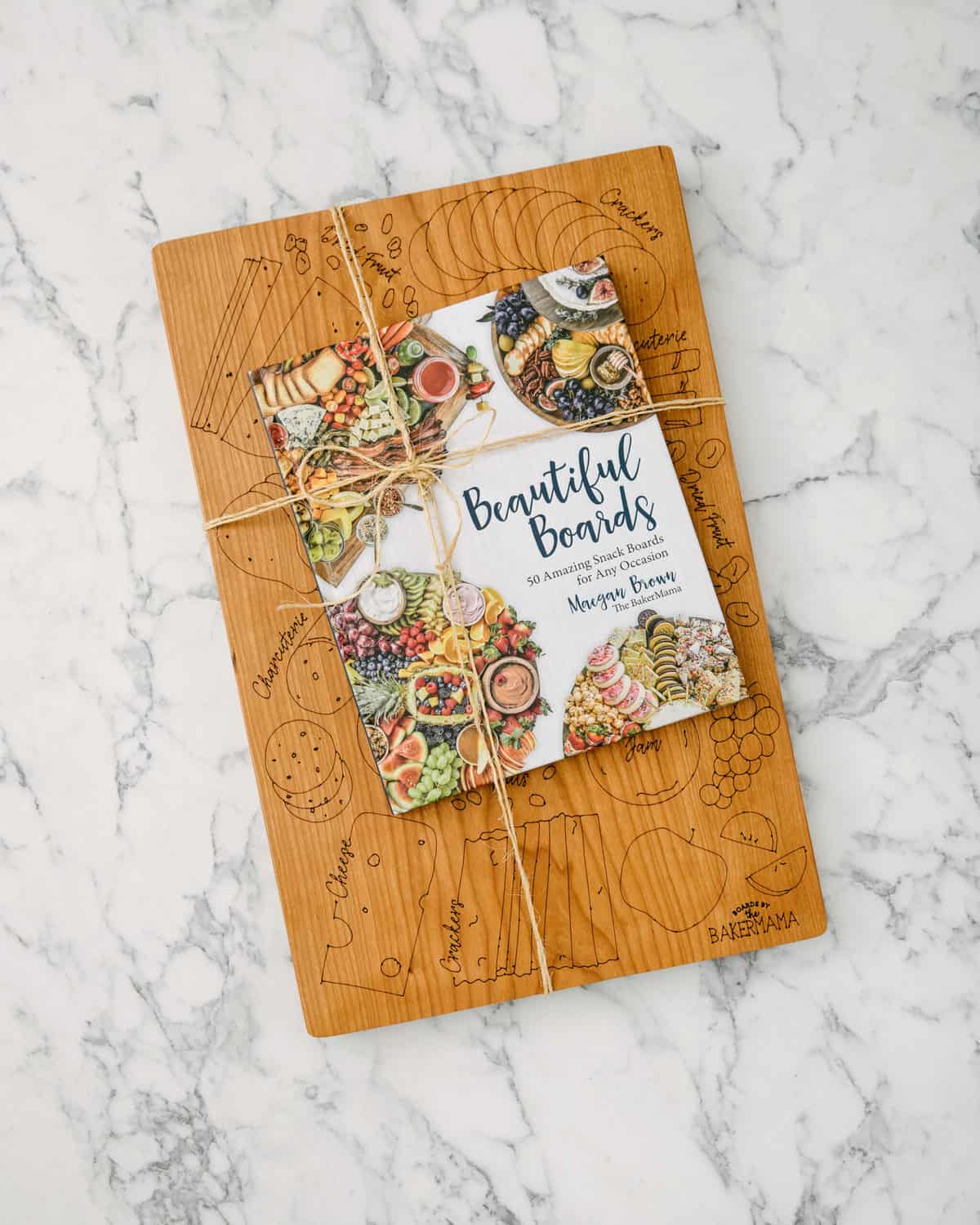 Supplies are limited, so grab yours before they're gone! I hope you love this as much as I do and that it makes your board-making effortless and enjoyable. If you get one (or give one as a gift!) and post a picture, be sure to tag me @thebakermama on Instagram so I can see! I cannot wait to see what you all do with The Signature Board.
xoxo,