Celebrate your besties this February 13th with a Galentine's Day Dessert Board. Rich chocolate, tasty nibbles, and oodles of heart-shaped goodies. The only thing sweeter are the friendships!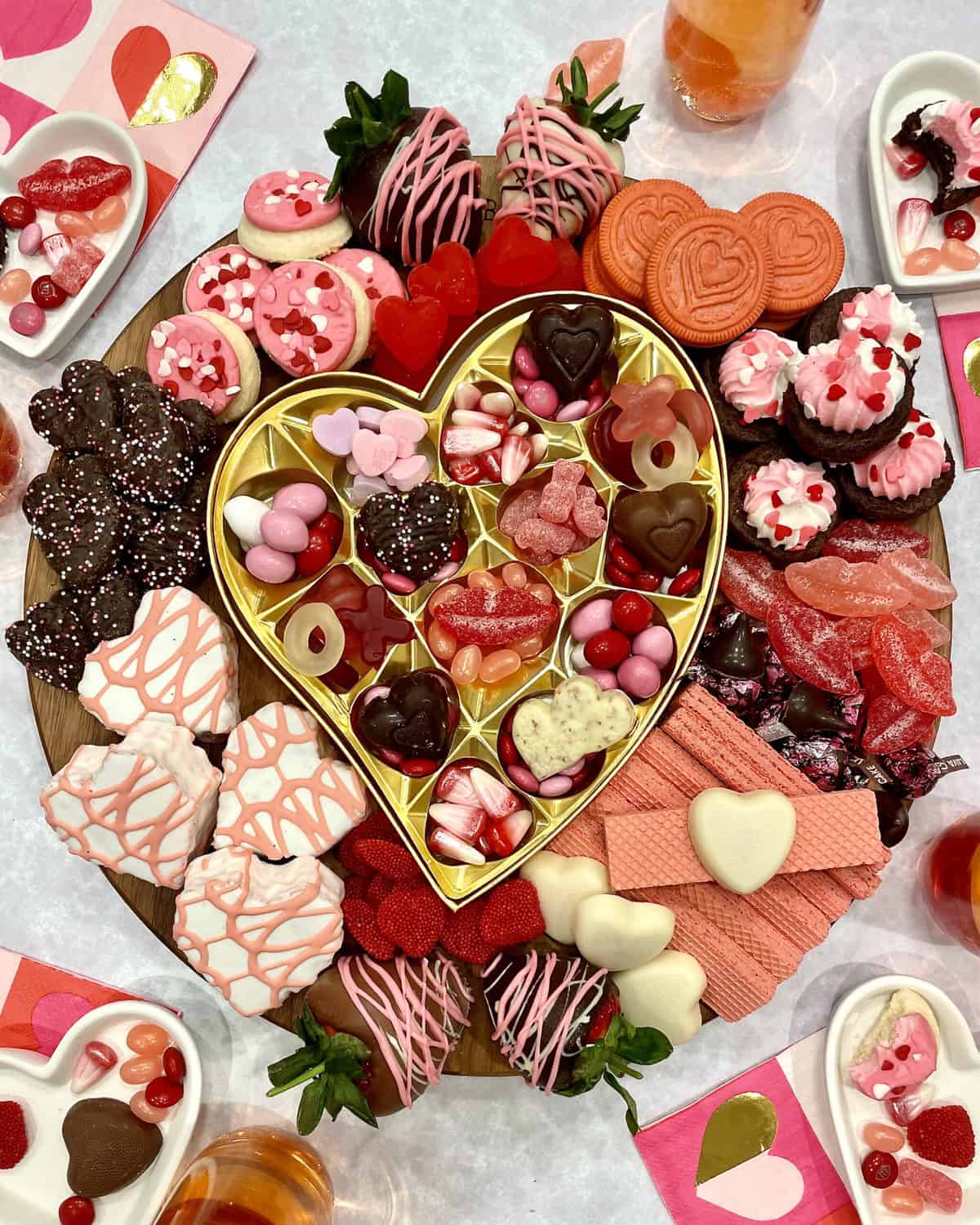 Galentine's Day Dessert Board
I confess that Galentine's Day was a completely new concept for me, but I am totally on board. I don't know about y'all, but female relationships mean the world to me. Girlfriends, cousins, sisters, moms, and grandmothers. We've seen each other through some pretty amazing (and pretty tough) times. And of course, I like to show love with food, so I created this Galentine's Day Dessert Board to treat the spectacular women in my life to some sweet holiday treats.
Using store-bought goodies, I put together this pretty declaration of love in a matter of minutes. Served with a little bubbly or a light rosé, it's a delicious tribute to some of life's most cherished relationships.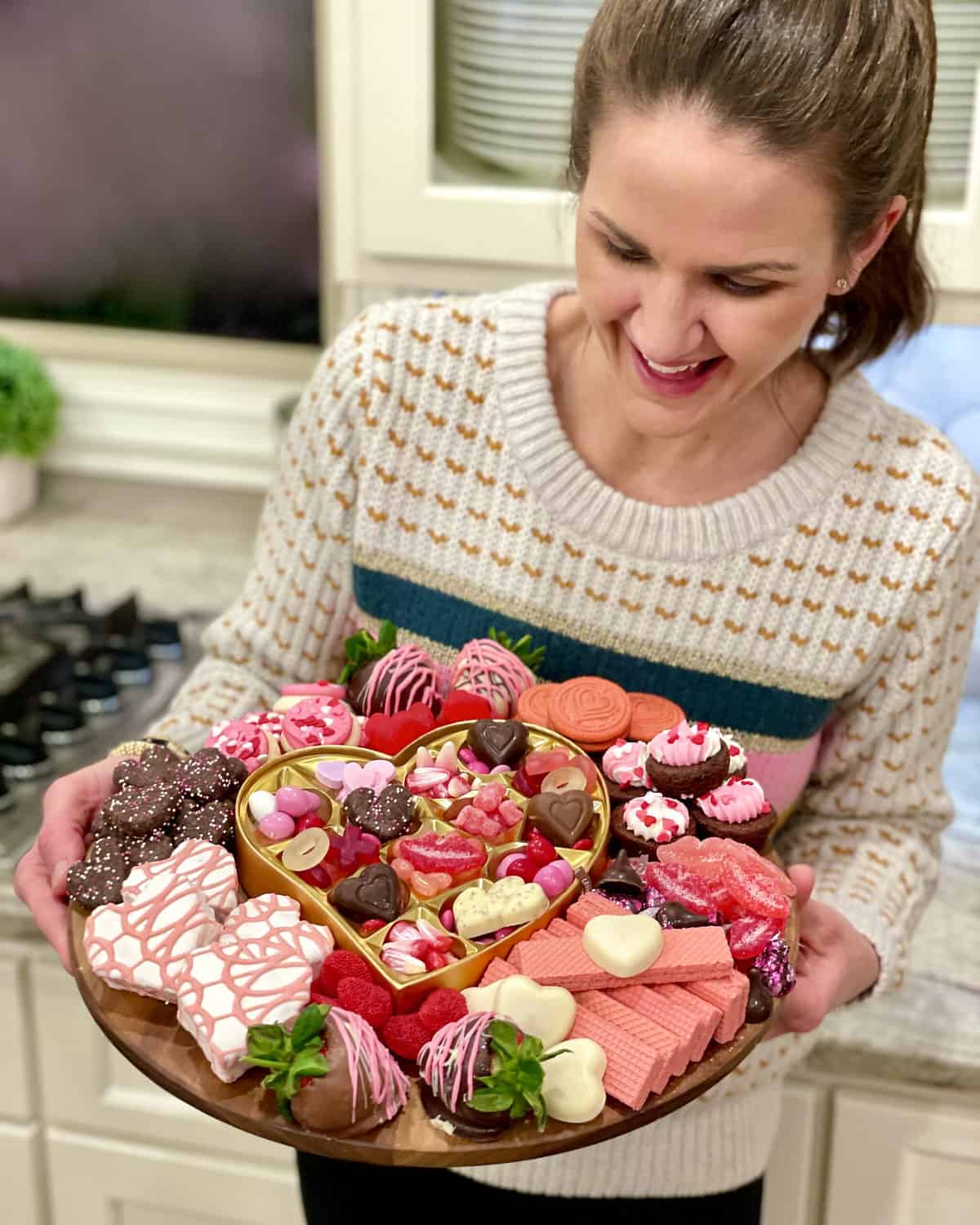 Berry Quickly…
Store-bought chocolate-dipped strawberries work beautifully on this board. But if you'd like to try your hand at dipping them yourself, it's so, so easy!
Gently wash your strawberries and let them dry before starting. Melt a package of chocolate candy coating in the microwave according to the directions (about 1 and 1/2 minutes), stirring every 30 seconds. Immediately dip each strawberry halfway into melted chocolate candy coating and lay it on a piece of parchment paper. If you want to add sprinkles, do so immediately before the candy coating cools.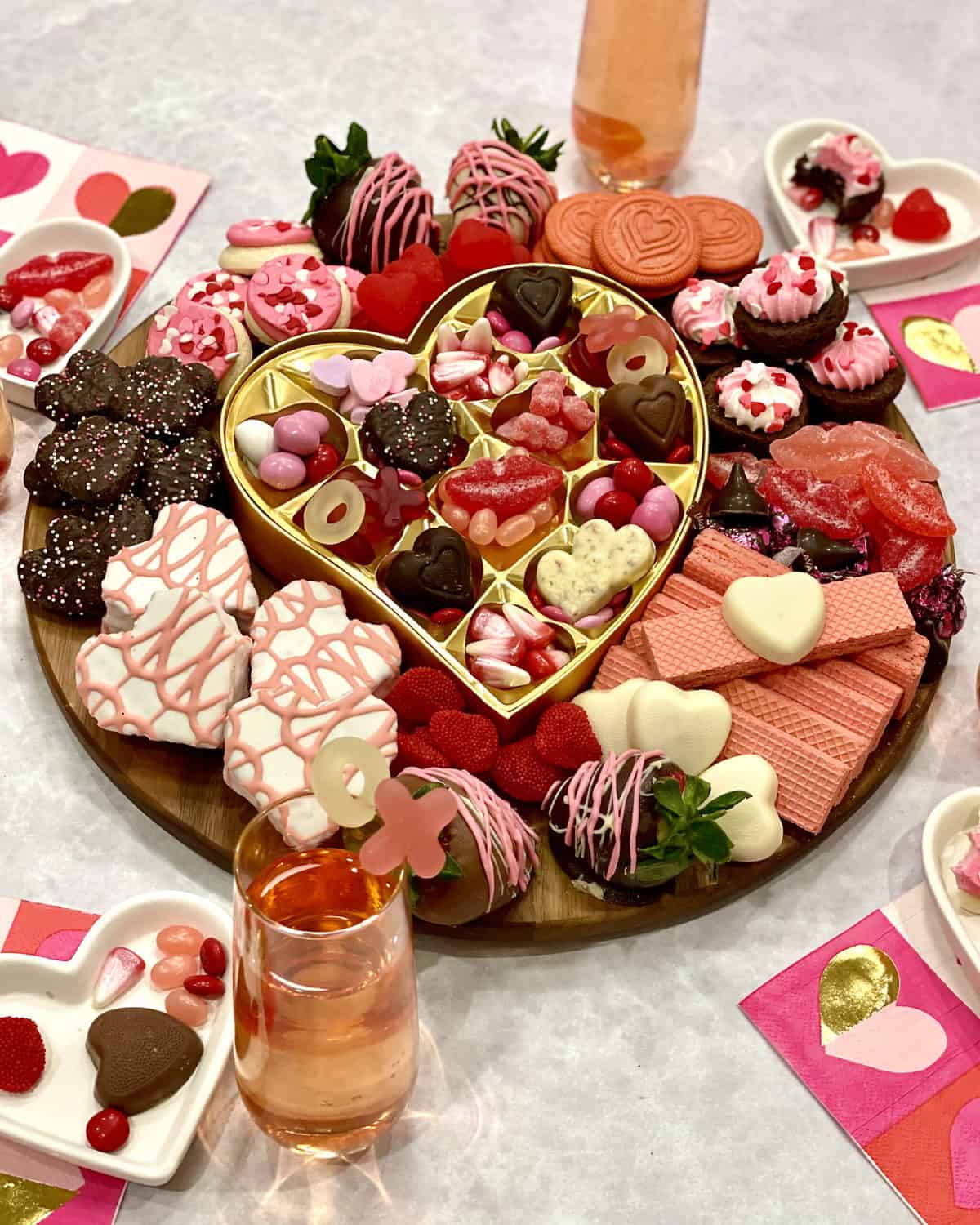 Building the Board
I love when a board this pretty is this easy to assemble. It takes just minutes! First, place an empty Valentine's chocolate box in the center of the round wood board. I used our 14-inch round walnut wood board. Fill each compartment with small candies such as jelly beans, M&Ms, conversation hearts, etc. I included a list in the recipe card below, but feel free to go off-script! Then surround the box with the larger cookies and treats.
Finally, serve with your favorite rosé wine and enjoy!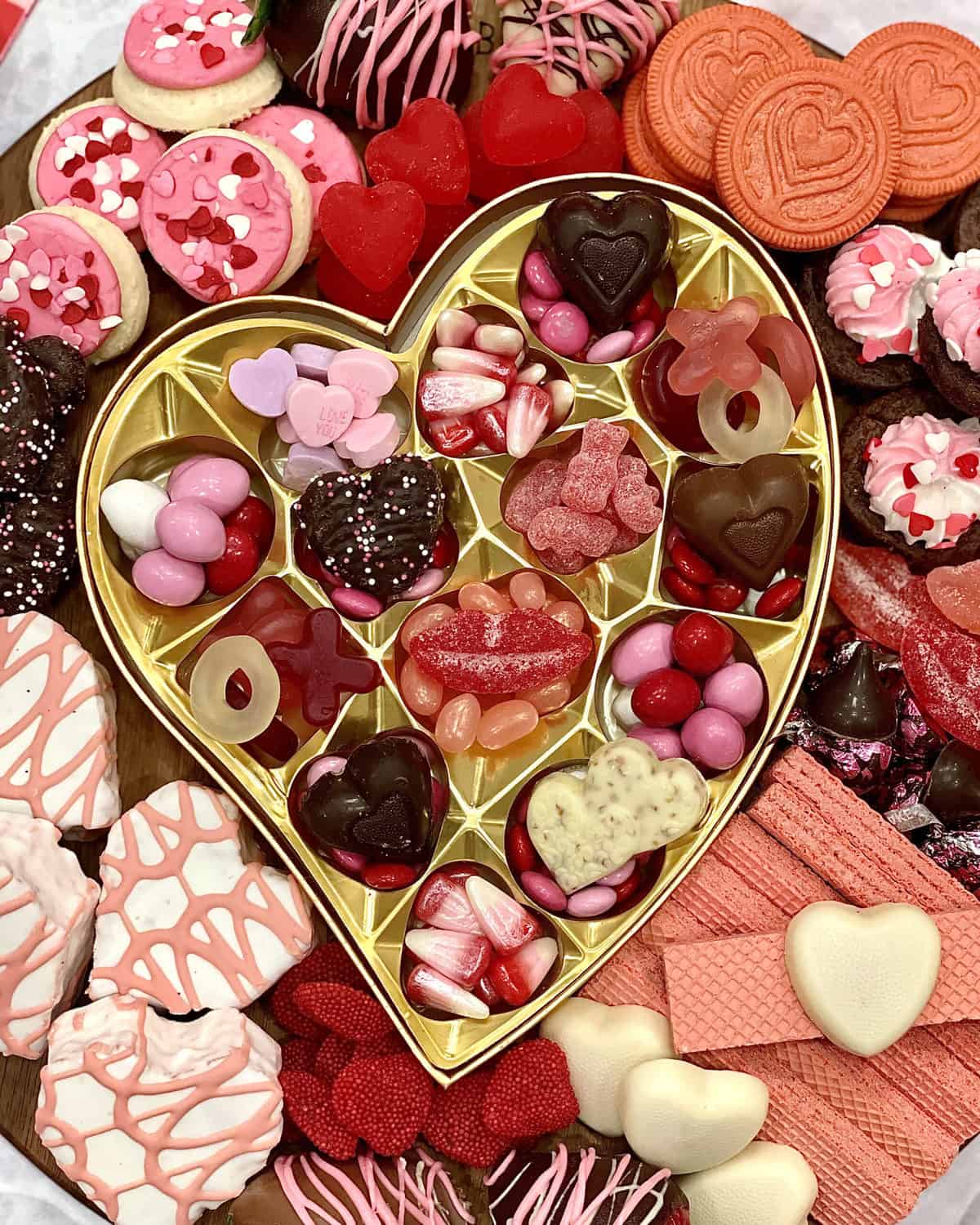 For more Galentine's Day treats, check out my Galentine's Day Board Featuring Dark Chocolate Fudge. It has an amazing selection of cheeses, meats and accompaniments. Oh, and the fudgiest of fudges. It's the perfect way to share and celebrate friendship!
If you're inspired to make this Galentine's Day Dessert Board, be sure to snap a picture and share it with me @thebakermama on Instagram so I can see. I love seeing how inspired and creative y'all get with the ideas and recipes I share.
xoxo,


Print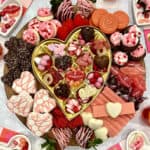 Galentine's Day Dessert Board
Author:

Prep Time:

10 min

Total Time:

10 minutes

Yield:

6+
---
---
---
---