Make Valentine's Day easy and enjoyable with The BakerMama's Valentine's Day Gathering Guide. I've got sweet decor, festive treats and fun activities that make the holiday extra special. There's even a romantic gift guide to help you spread the love.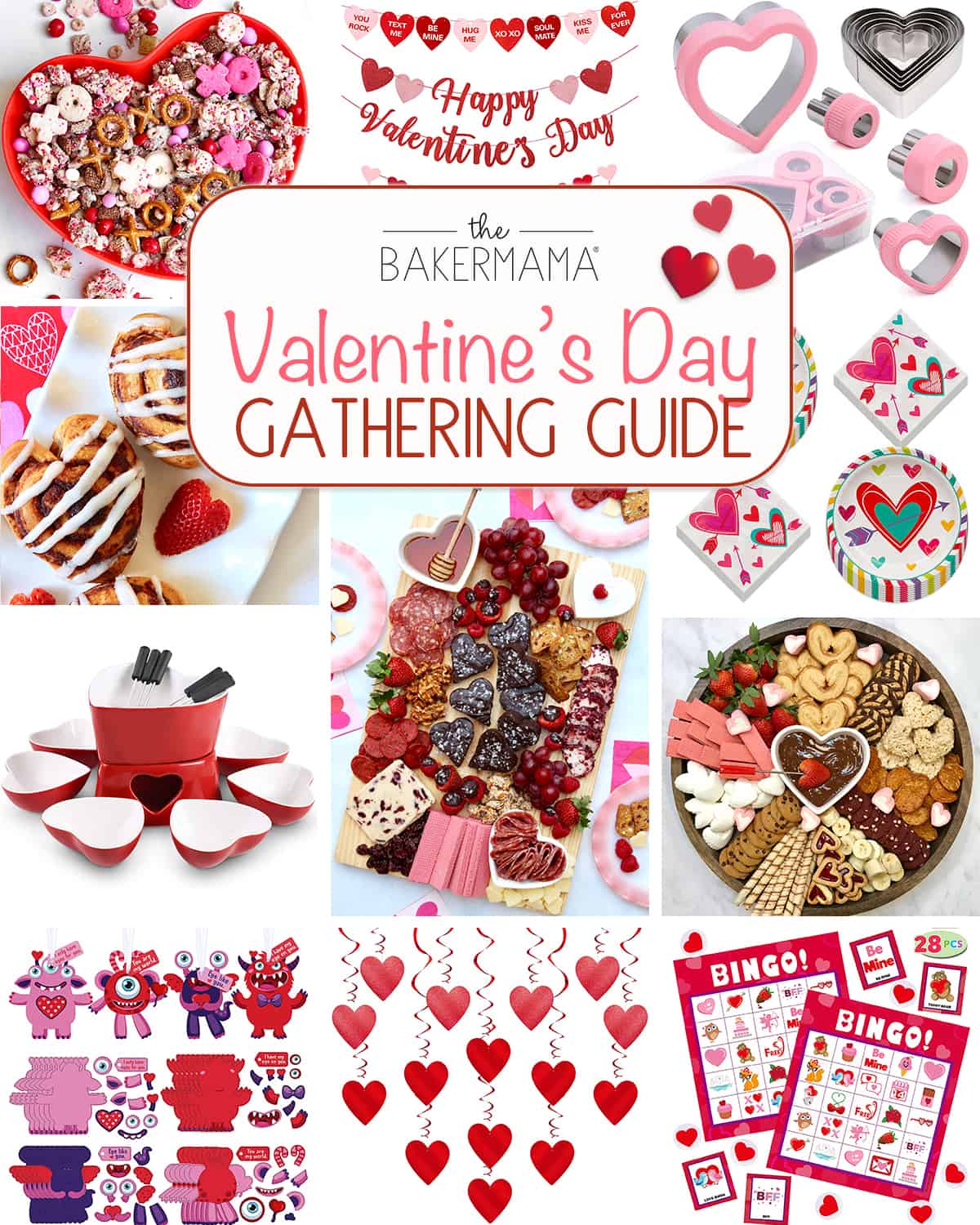 The BakerMama's Gathering Guides
I created my Gathering Guides to help you make special occasions even more special. With thoughtful gifts, sweet details, and of course great food, you can create sweet holiday memories with your family–without a lot of fuss. Enjoy!
Love to Love You, Baby!
Shower the people you love with love! And what better way to do that than with a fun and festive Valentine's Day celebration? I love making a big deal out of the day by spoiling my friends and family. Heart-themed food, funny valentines, making memories that will last a lifetime. And whether you're hosting a kids' party, a Galentine's brunch with your besties, a sweet dinner for two or a festive meal with the whole family, my Valentine's Day Gathering Guide has everything you need to pull off a festive, fun, and stress-free event.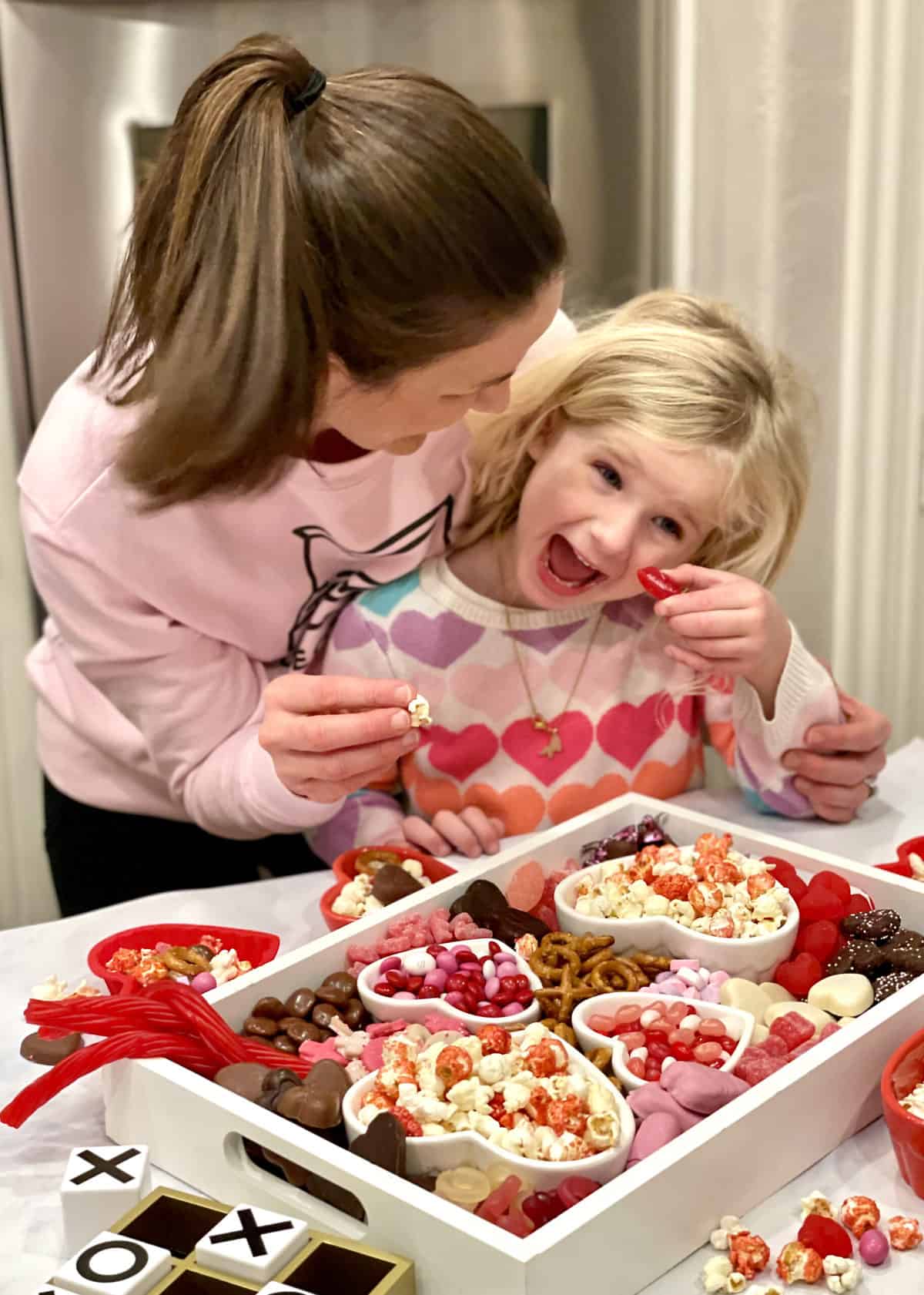 Set the Scene
What's red and white and cute all over? Your Valentine's Day party set-up! Set a loving mood with this Happy Valentine's Day Banner with pink and red hearts. Heart-shaped ramekins like these or these are super versatile and make excellent candy dishes (picture them filled with conversation hearts!). Wear your heart on your…ceiling with these glitter hanging heart decorations.
Do you fondue? This heart ceramic fondue set is so charming and perfect for my Easy Chocolate Fondue recipe. I adore these Valentine's party cups with straws and lids. (or try these or these) And your cookies, fruit, and finger foods will come out extra festive with these heart-shaped cookie cutters or these.
You'll get tons of mileage out of white ceramic heart-shaped dishes, available in 3-inch and 5.5-inch sizes. They're perfect for serving dips and appetizers or desserts. Set a cute and festive table with Bright Hearts plates and napkins.
This watercolor heart table runner sends just the right message. And heart appetizer trays come in handy for serving chips and dips in Valentine style. If you're serving up a holiday breakfast, this mini hearts waffle maker is just the ticket!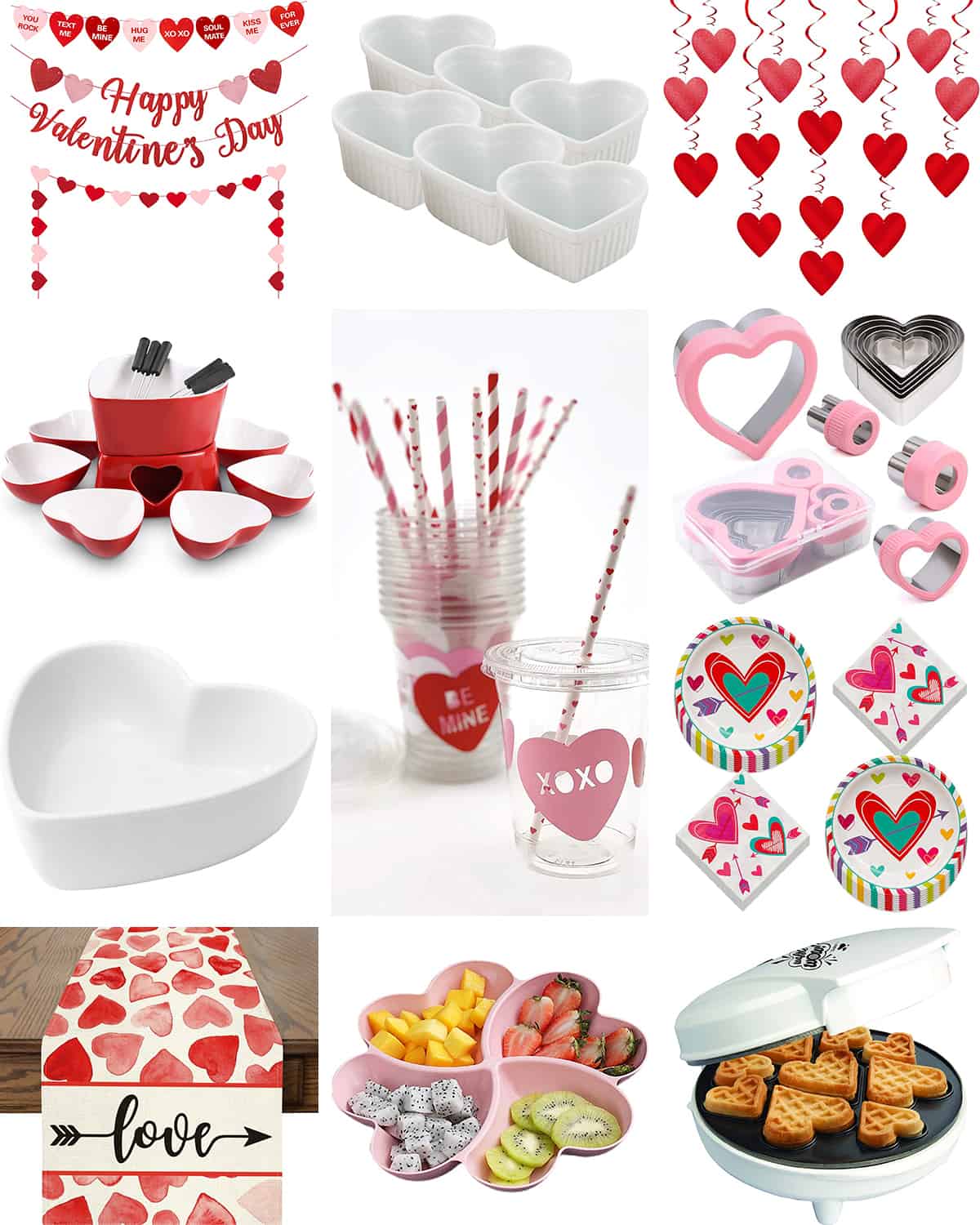 Fun and Games They'll Adore
No BakerMama Gathering Guide is complete without BINGO! It's a family favorite! Don a pair of silly heart-shaped shades and let the fun begin. Everyone will love creating their own ornament with this wacky Valentine monster craft kit.
Foam finger valentines let them know you're their number one fan. And pencil valentines are, dare I say, on point!
Keep 'em entertained with a festive themed bean bag toss (or try this one). This Don't Laugh Challenge – Valentine's Edition promises to turn your kiddos into comedians. And a ball and spoon relay race (or try this one) will surely kiddy things lively!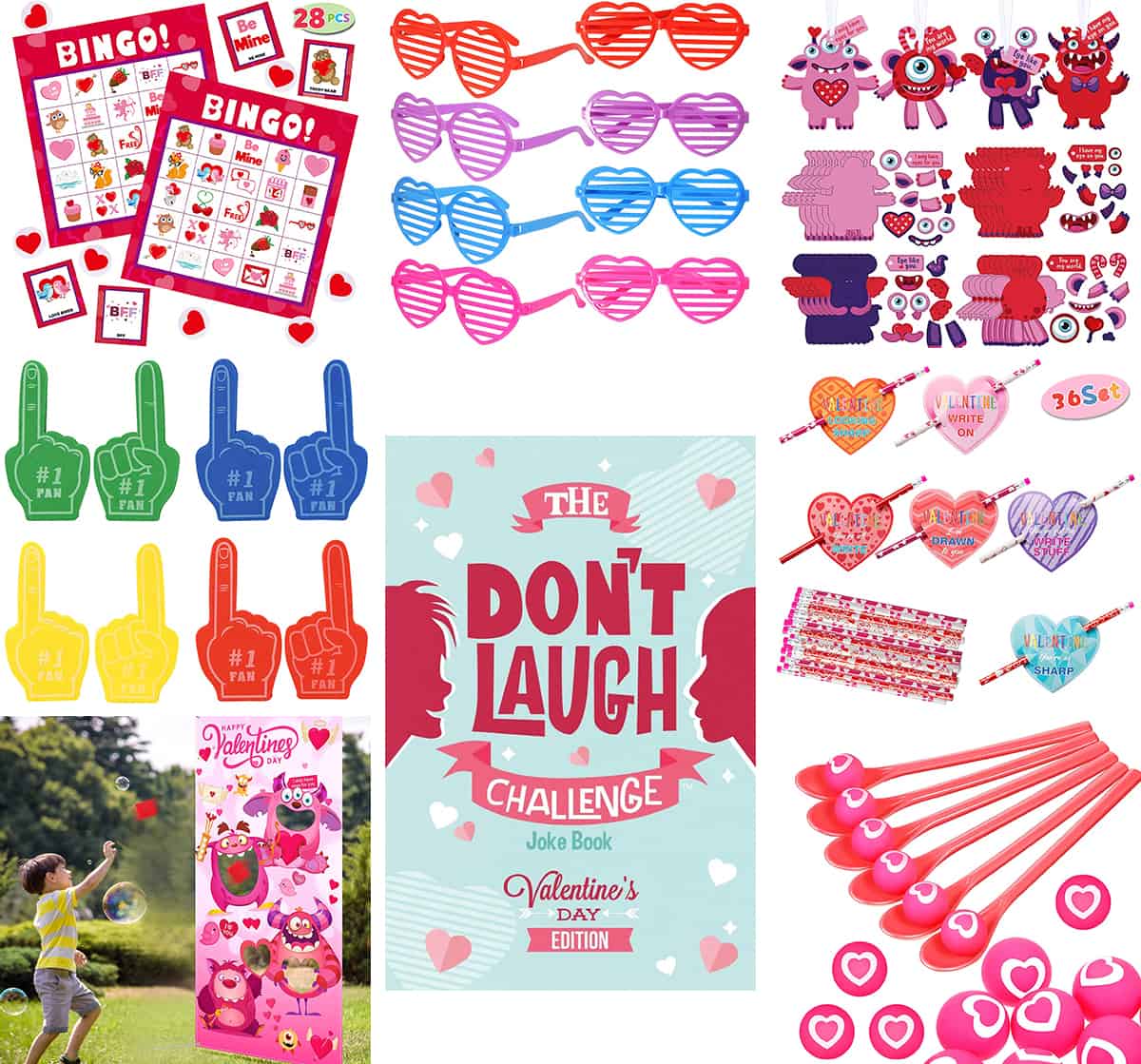 Festive Foods
Whether you need to make something special for the class Valentine's party, a Valentine's dinner in with your sweetheart, or a Galentine's get-together with your besties, I've rounded up my favorite Valentine's Day inspired recipes and boards that are sure to be loved by all!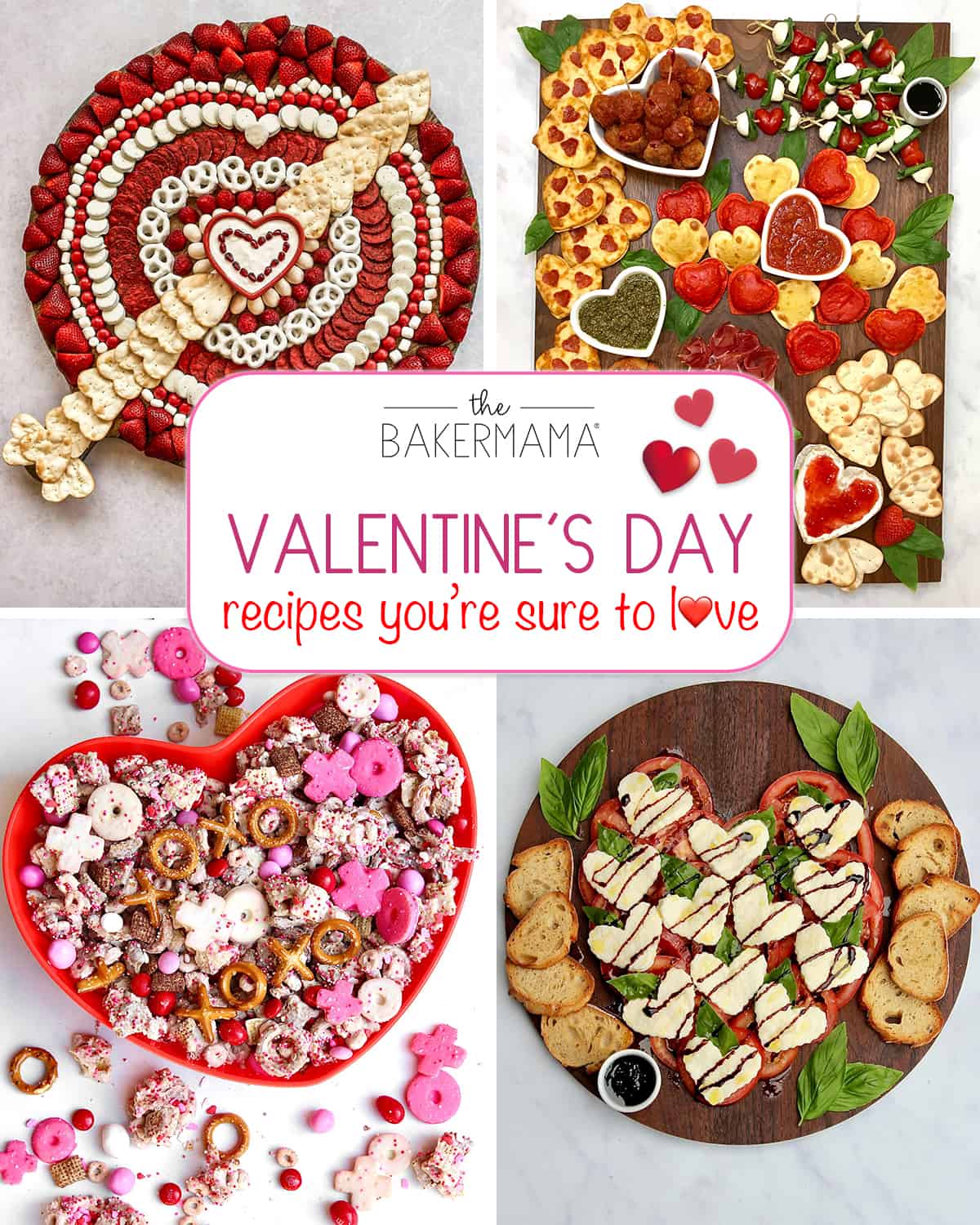 Spread the Love
Your best gals have been there through it all. Celebrate the sweetness of friendship with this Galentine's Brunch Spread from pages 165-169 of my Spectacular Spreads cookbook.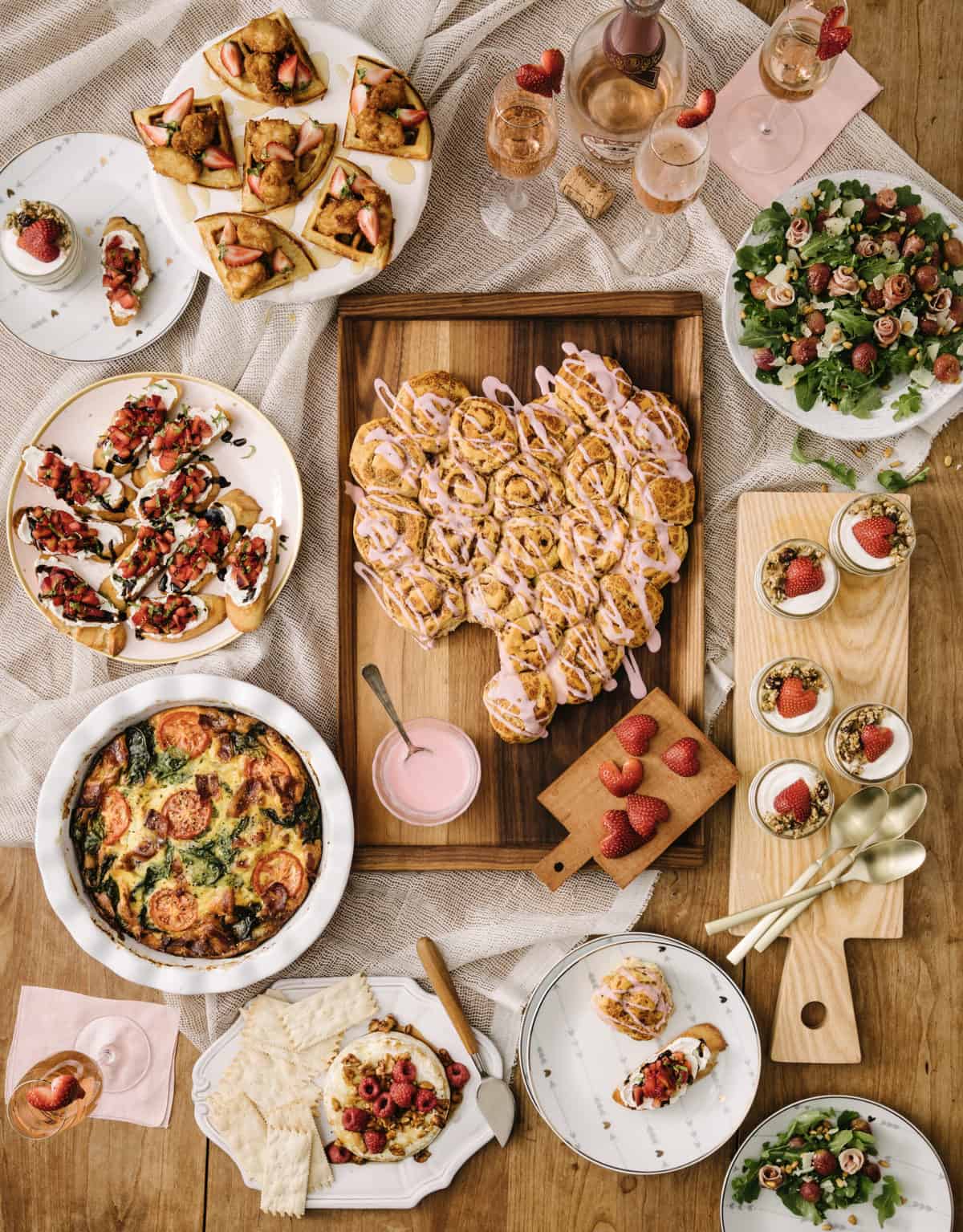 This adorable Valentine's Day Kids' Party spread will get all the 😍😍😍 and it could not be more simple to make! From pages 155-157 of my Spectacular Spreads cookbook, it's a sweetheart of a spread!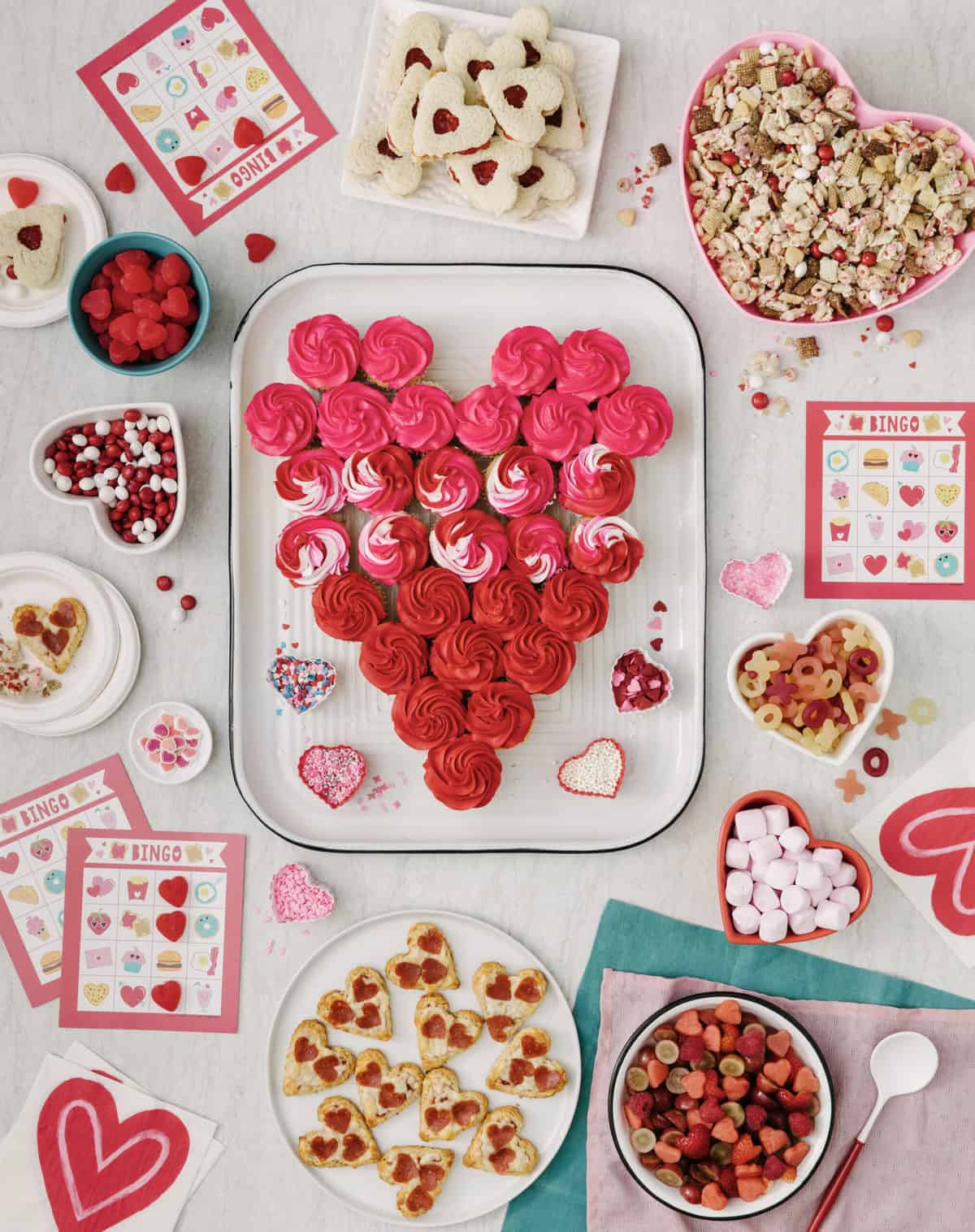 Food is my favorite way to show love! Shower your sweethearts with love with this Valentine's Day Family Dinner Spread From pages 159-163 of my Spectacular Spreads cookbook.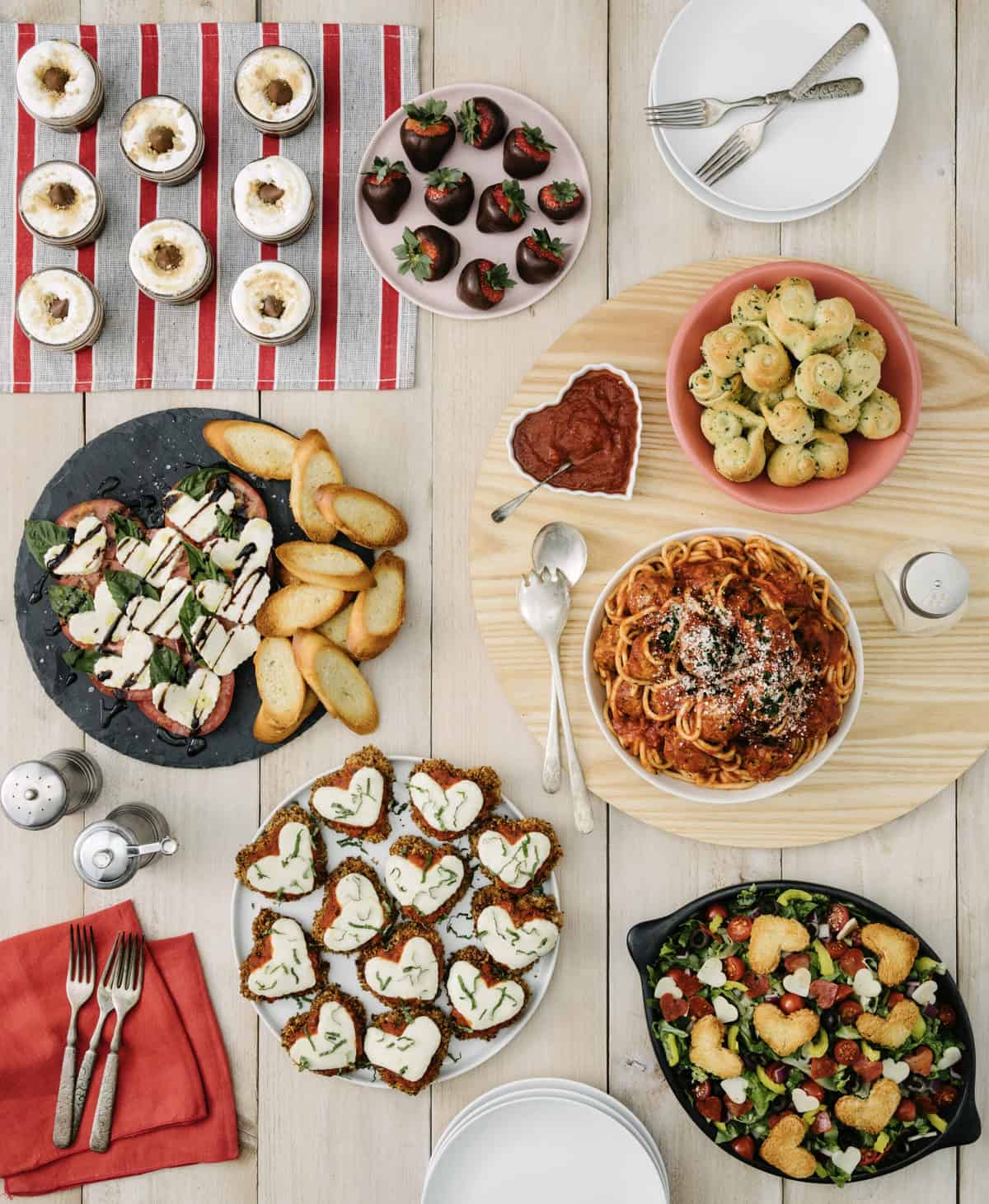 Gifts for Your Special Love
From thoughtful to romantic, you'll find something to show your love in my gift guide.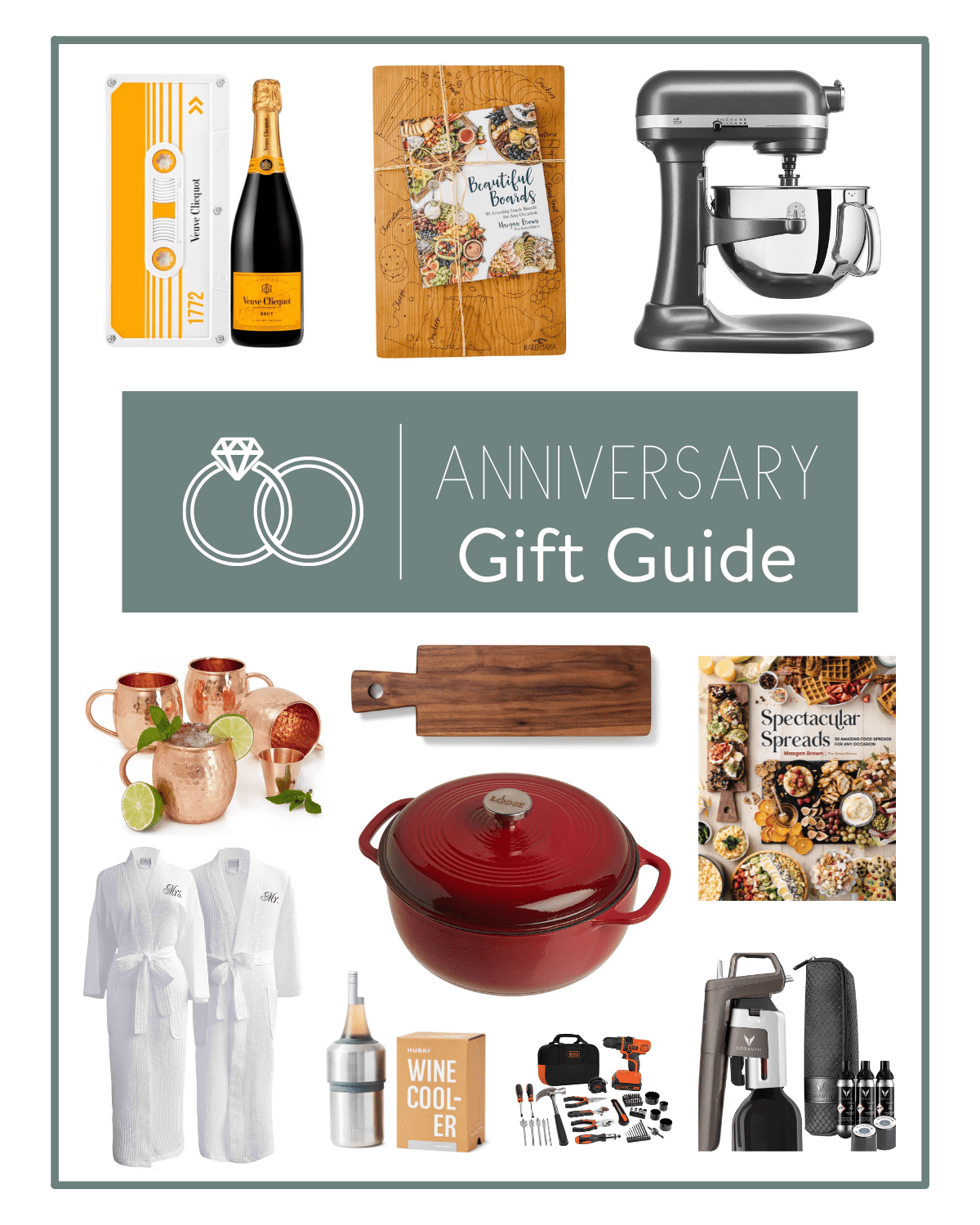 Happy Valentine's Day!
I hope my Valentine's Day Gathering Guide makes your get-together sweet and special! If you use this guide, be sure to snap a picture and share it with me on Instagram @thebakermama so I can see. I just love seeing you enjoy the inspiration I share.
xoxo,