Let me show you how to put together an epic sandwich board that will feed and please your hungry crowd!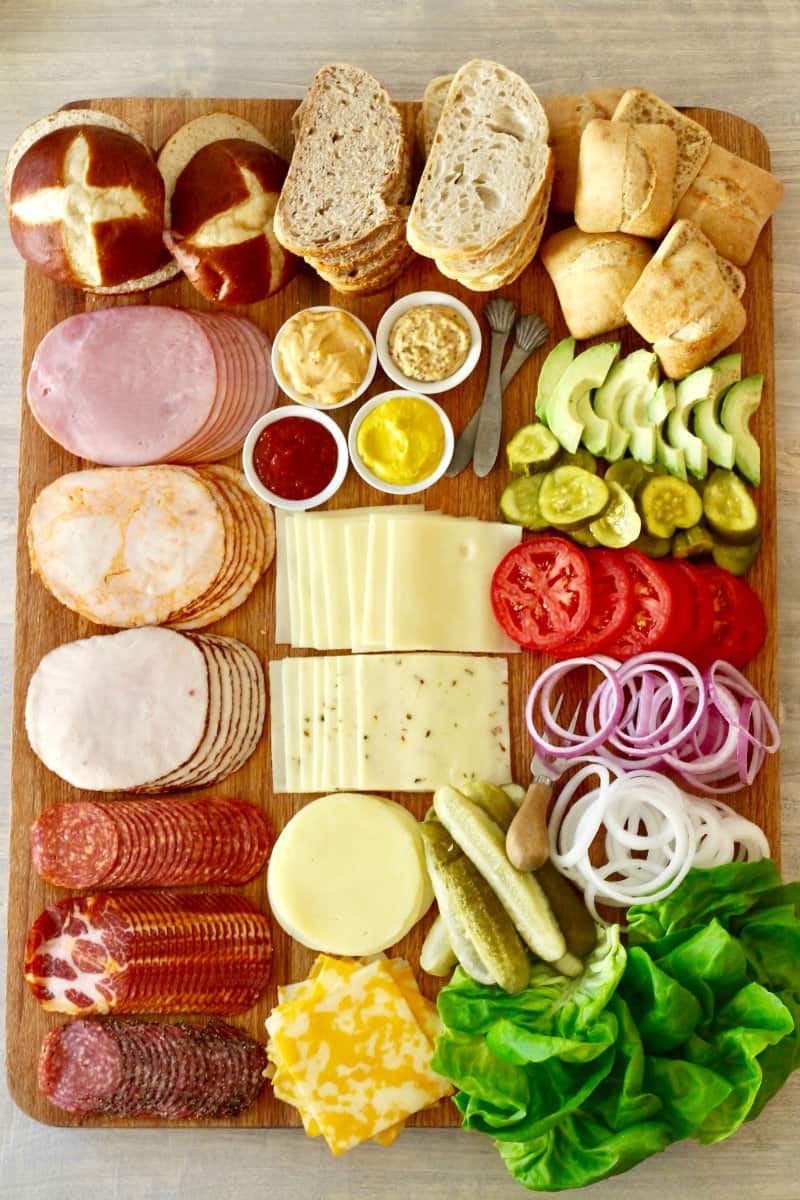 I love a good build-your-own meal to feed my favorite people and this ultimate build-your-own sandwich board is one of my go-tos!
It's covered with a great assortment of fillings so that each person can build their perfect sandwich. The excitement on people's faces when they approach the board is pretty awesome. You can just see their eyes grow big and a smile of concentration on their faces as they choose their bread, meats, cheeses, veggies and spreads. The combinations are exhilarating and endless!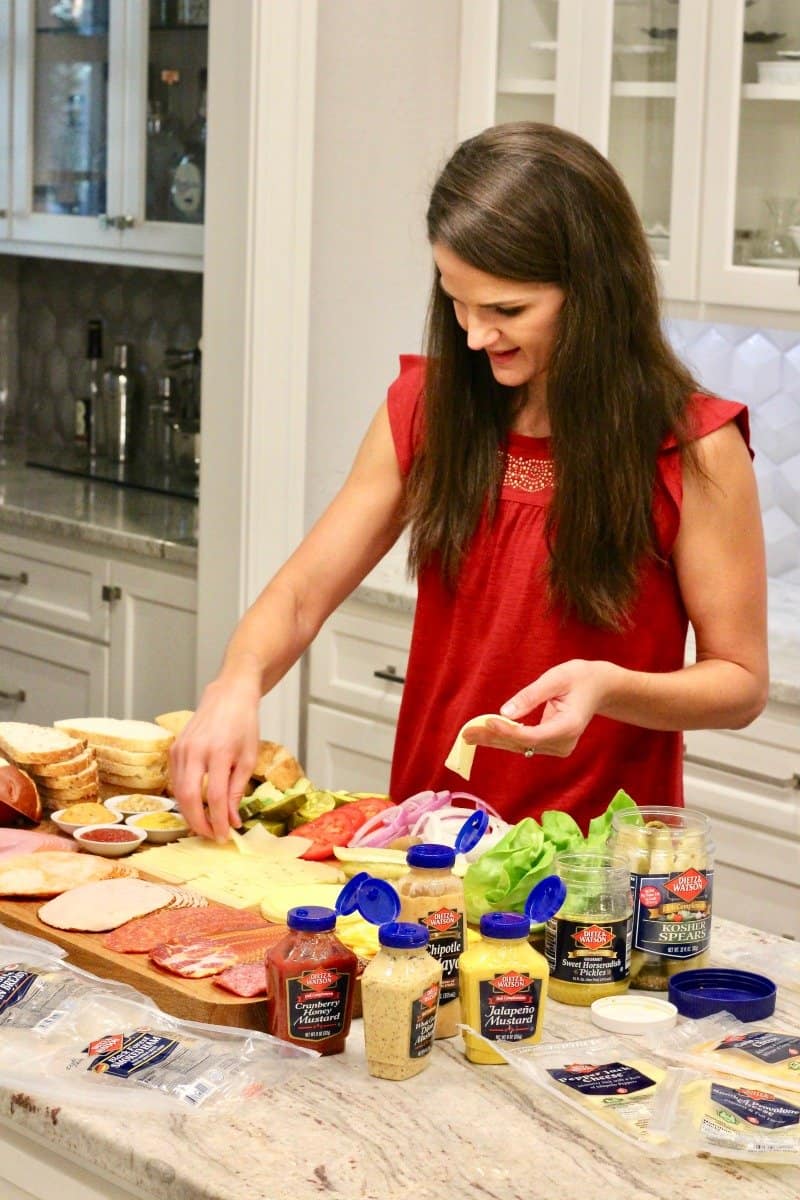 I'm thrilled to be partnering with Dietz & Watson to share their #ChooseTheTable message by showing how I choose the table with this ultimate build-your-own sandwich board using their premium meats, cheeses, spreads and pickles.
Preparing delicious meals and spectacular spreads is my favorite way to bring people together and show others how much I love them. Dietz & Watson makes this easy with their high quality, delicious products. I love the variety of products they have to choose from when I'm building one of my beloved boards.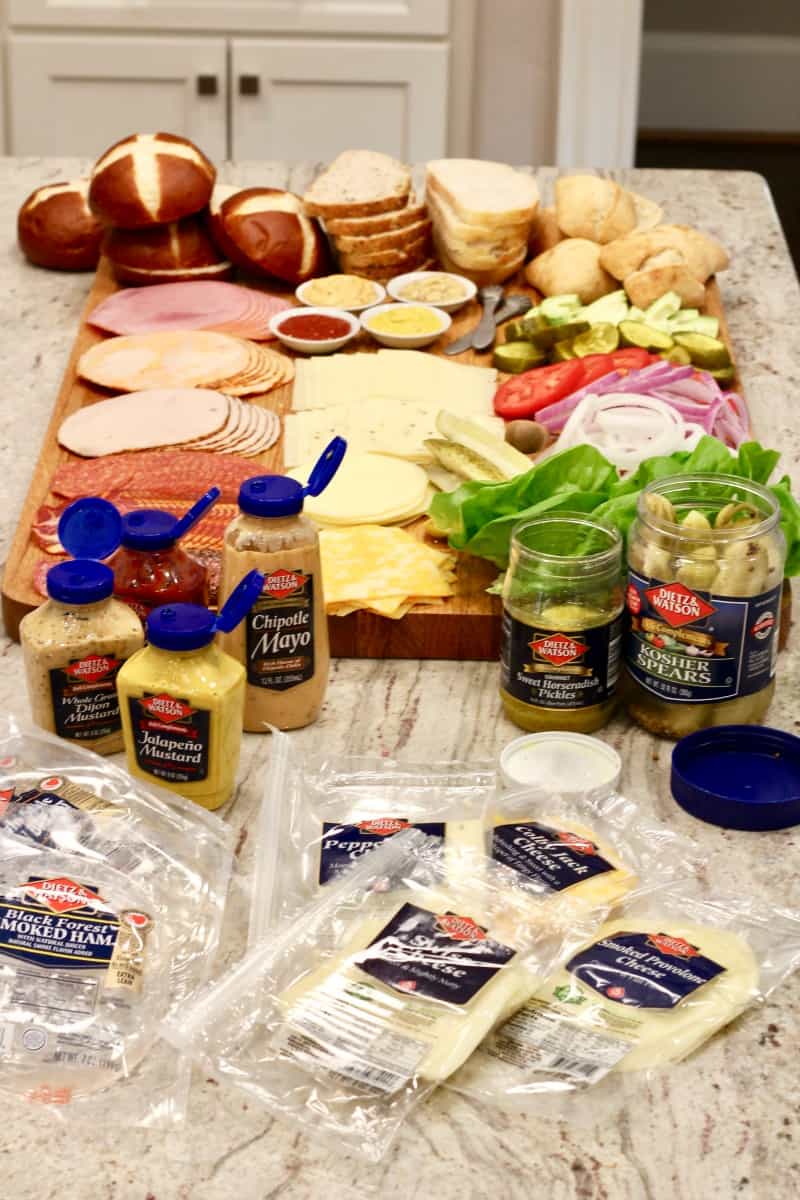 Here's the breakdown of everything I like to put on my sandwich boards:
Breads: I usually put out 3-4 difference kinds of bread. Some of my favorites are: sliced multigrain, sliced sourdough, sliced Italian, pretzel rolls, ciabatta rolls, Dietz & Watson tortillas, flat bread or pita bread
Meats: I usually put out 4-6 different kinds of meats. Some of my Dietz & Watson meat favorites are: oven roasted chicken breast, black forest smoked ham, buffalo style chicken breast, oven roasted turkey breast, hot calabrese, pepper salame, hot copocolla
Cheeses: I usually put out 3-4 different kinds of cheese. Some of my Dietz & Watson sliced cheese favorites are: provolone, colby jack, Swiss and pepper jack
Vegetables: lettuce, sliced tomato, sliced onion, sliced avocado, pickles
Spreads: whole grain mustard, dijon mustard, yellow mustard, spicy brown mustard, jalapeño mustard, honey mustard, cranberry honey mustard, mayo, chipotle mayo
I just get a big wooden board and arrange it so that people can easily grab what they need to build their own sandwich.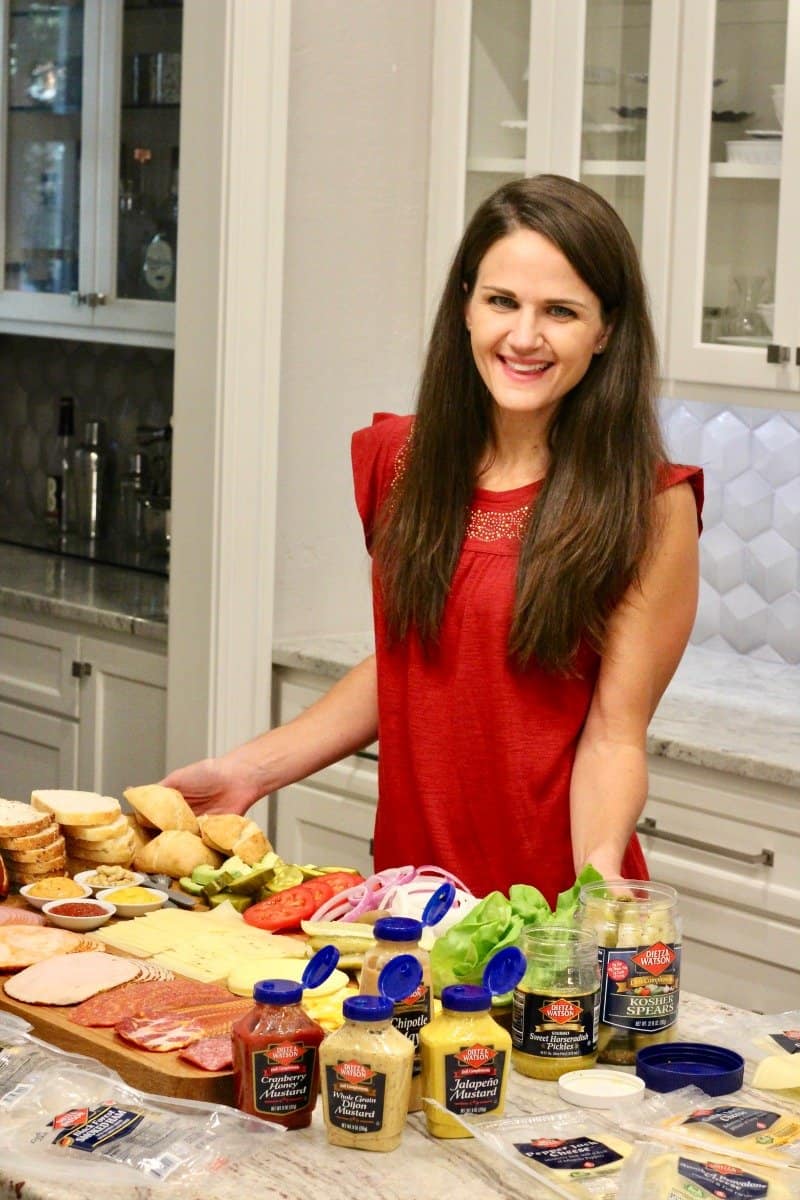 Of course, I base the size of the board off of how many people I need to feed. I've made a board to feed 2 and a board to feed 20+. The larger the crowd, the bigger the board. More breads, more meats, more cheeses…you get it!
This is such a great idea for game day, a birthday party, holidays, or really any casual get together. I just put out plates and let everyone start building their own sandwich when they're ready. So perfect for an easy, awesome meal that everyone is sure to enjoy.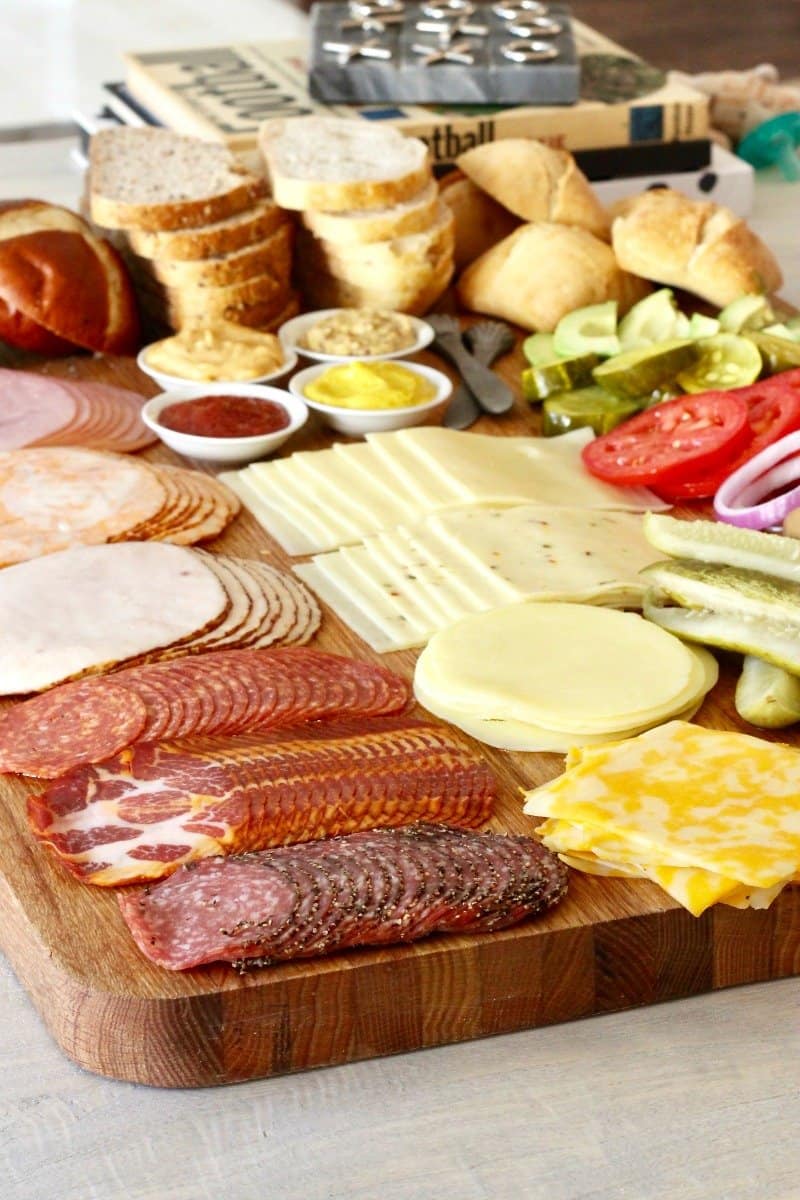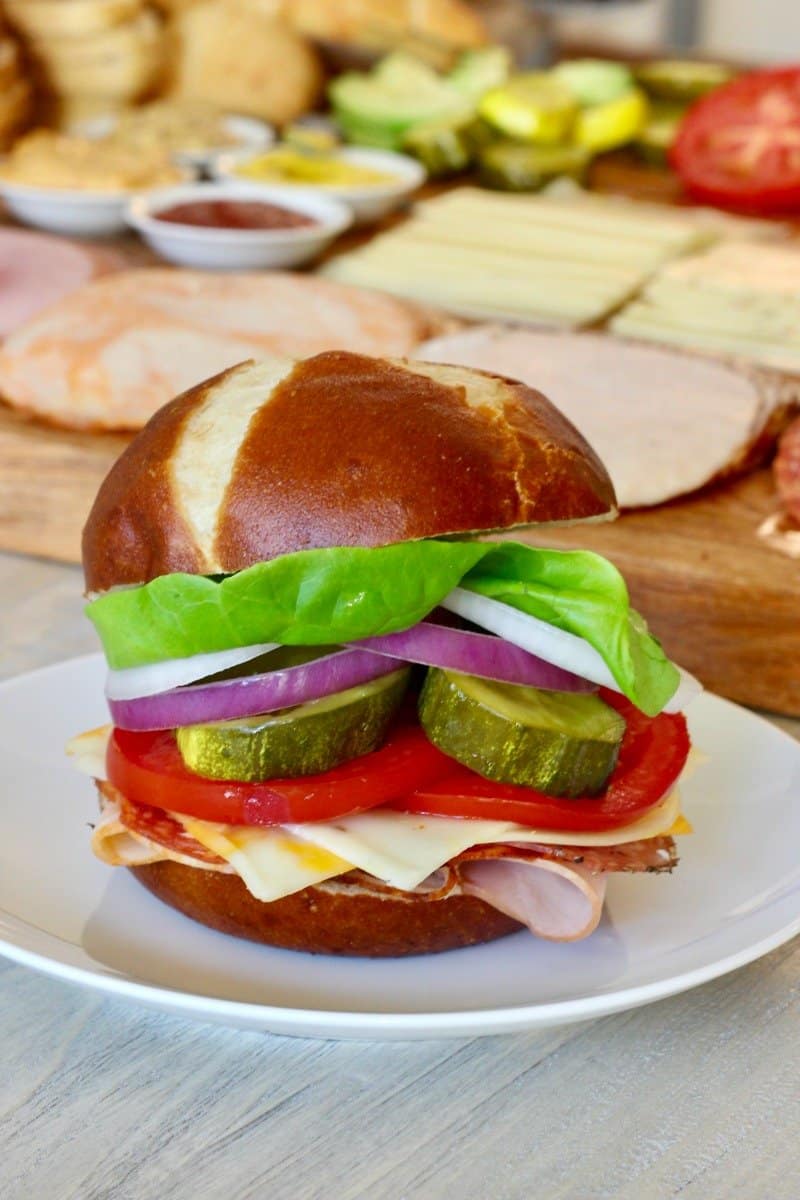 This is one of my favorite ways to #ChooseTheTable with my family and friends and I hope it becomes one of yours too!
For 75 years, Dietz & Watson has prided themselves on offering you premium food for your table and now they're inviting you to their table! You can ENTER for a chance to win seats for you and a guest at an exclusive culinary experience hosted by Dietz & Watson and Chef Stephan Pyles at Flora Street Cafe here in Dallas on December 12th. The menu will be bursting with fresh, seasonal flavors utilizing Dietz & Watson products that can be found at local retailers.
All you have to do is show how you #ChooseTheTable for your chance to win a few seats at what's sure to be an amazing evening of food and fun. ENTER HERE Best wishes!
xoxo,

This post was created as part of my partnership with Dietz & Watson however thoughts and opinions are certainly my own. Thank you for supporting the brands that make The BakerMama possible.