Delicious and nutritious Lactation Cookies that just might increase a new mama's milk supply!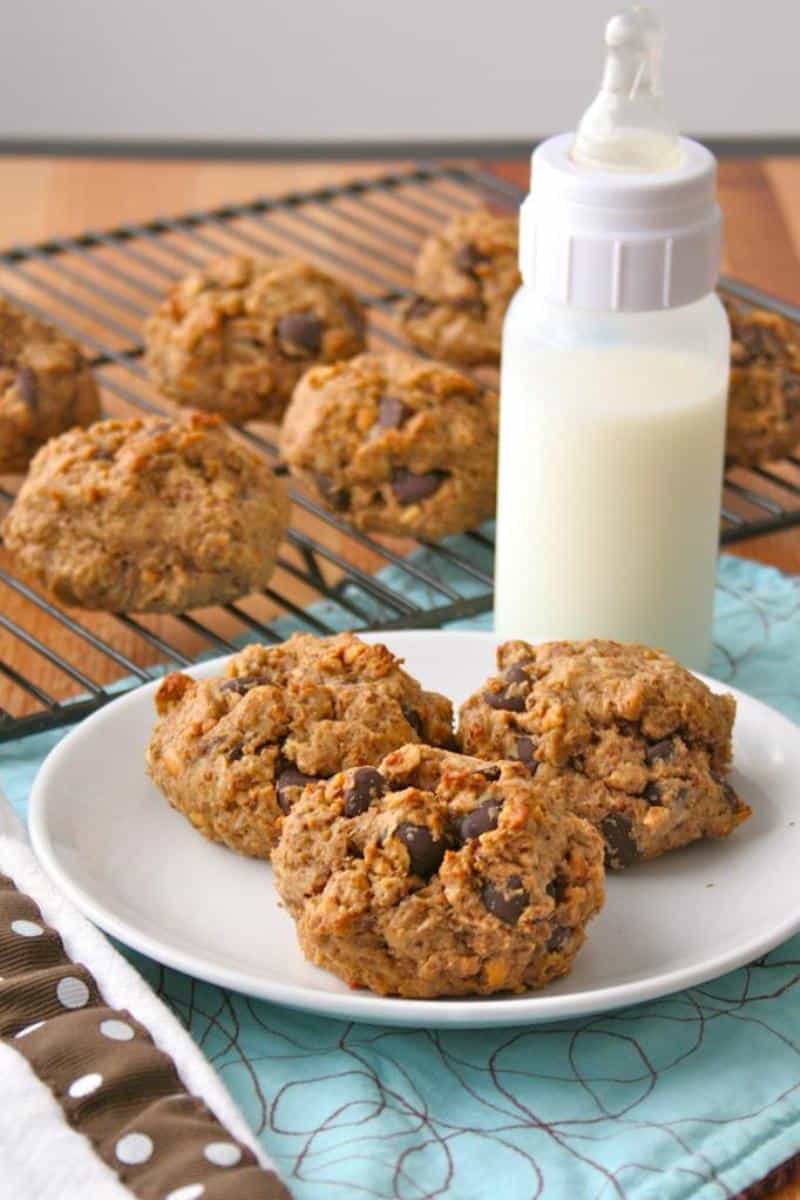 This one's for all you new mamas out there!
After having a baby, there are some women who make a surplus of milk for their little ones and then there are women, like me, who couldn't quite make enough. At least, that was my story with Baker. I pretty much tried everything to increase my milk supply when Baker was first born. A few things worked and I was proud to breastfeed him for 6 months, but nothing worked quite enough to supply him with all he needed so I supplemented with a little formula. He was, and still is, a big eater!
After I stopped breastfeeding Baker, I started seeing these lactation cookie recipes on Pinterest. Brilliant, I thought! Some women swear by them and claim these cookies increased their milk supply sometimes by 50%. If eating cookies all day would help increase my milk supply even a little, then sign me up! So I went ahead and pinned the recipes for future reference.
Once I found out I was pregnant, especially with TWINS, I knew I would need to do something from the very moment they were born in order to produce as much milk as I could. So I referred back to the lactation cookie recipes I had pinned and played around with them until I created a cookie that I knew I could eat day after day and hopefully never get sick of them.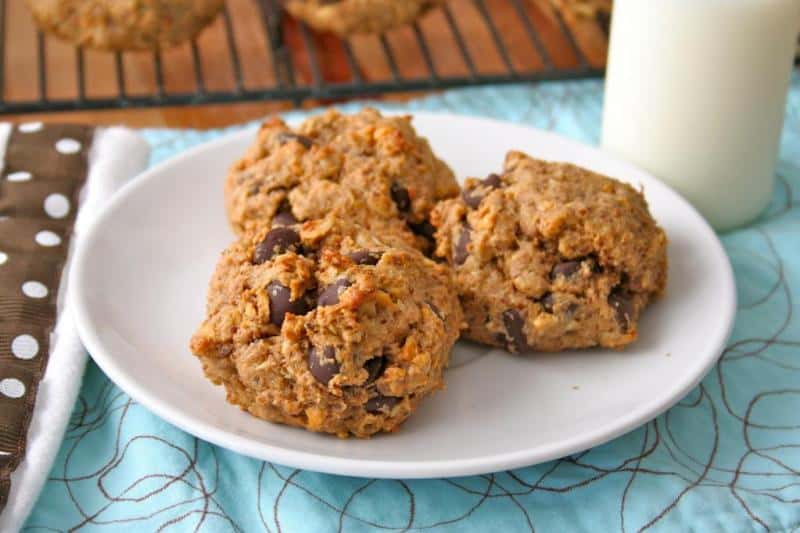 The three main ingredients that are said to increase your milk supply are oats, flaxseed and brewer's yeast. Combine those healthy ingredients with some peanut butter, banana and dark chocolate and what new mama wouldn't want to eat these all day?
I started eating these cookies the moment we got home from the hospital with the twins and my milk supply has definitely increased day by day. Whether it's the cookies that are doing the trick or not, I plan to continue to bake them and eat them because they are packed with wholesome, nutritious ingredients that I will most certainly need to stay healthy and strong while caring for two newborns and a toddler.
So I raise a cookie to all you mamas out there who are doing everything you can to produce milk for your precious babies. Breastfeeding is hard work and as my doctor has always told me, "some is better than none". Good luck!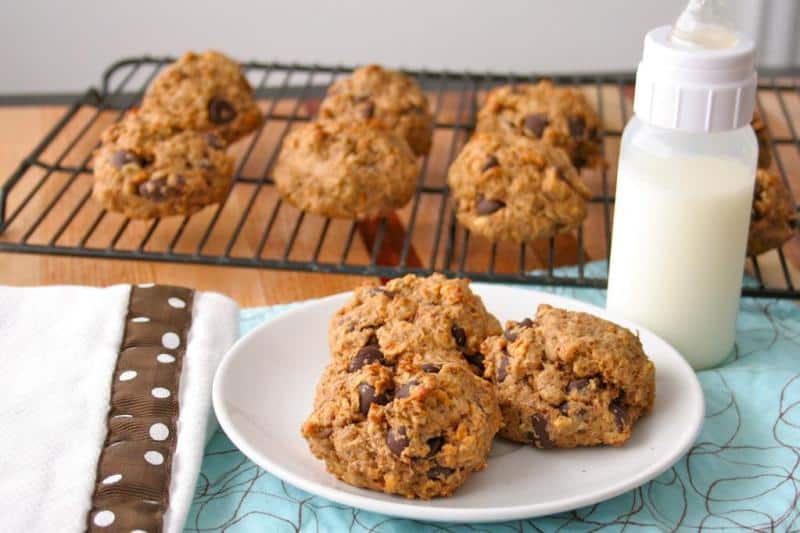 Be sure to try my No-Bake Lactation Bites as well. They're easy and awesome!
Enjoy!
xoxo,


Print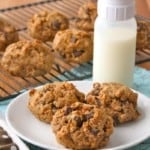 Lactation Cookies
Author:

Prep Time:

15 mins

Cook Time:

12 mins

Total Time:

27 mins

Yield:

24

Category:

Dessert
---
Description
A delicious and nutritious lactation cookie recipe that just might increase a new mama's milk supply!
---
1 cup

peanut butter (creamy or crunchy)

1/2 cup

butter, softened

1/2 cup

brown sugar

1 teaspoon

vanilla

2

large eggs

1

–

2

ripe bananas, mashed (I usually use

one

because I like a denser cookie)

1

–

1/2

cups whole wheat flour

1 teaspoon

baking soda

1 teaspoon

salt

1

–

3/4

cups quick-cooking or old-fashioned oats

1 cup

ground flaxseed

3 tablespoons

brewer's yeast (found at health food stores)

1

–

1/2

cups dark chocolate chips
---
Instructions
Preheat oven to 350°F.
In the bowl of an electric mixer, cream the butter, peanut butter and brown sugar until smooth and creamy. Beat in the eggs and vanilla. Add the mashed banana and mix until just combined.
Mix in the flour, baking soda and salt. Add the oats, flax and brewer's yeast until well combined. Stir in the chocolate chips.
Drop heaping balls of dough onto greased baking sheets. Bake for 12 minutes, rotating sheets halfway through, until cookies are set and starting to brown. Let cool for 5 minutes on cookie sheets, then transfer to wire racks to cool completely.
---
Notes
I have left the banana out of the recipe completely a few times and the cookies still taste great. With two bananas, they are really moist and hearty. With one banana (my favorite way!), they are a bit denser yet still moist and hearty. Without the bananas, they are quite dense and hearty.
Be sure to try my No-Bake Lactation Bites as well. They're easy and awesome!
Recipe adapted from drmomma.org