A few sweet & tasty recommendations from our recent day in Los Angelas!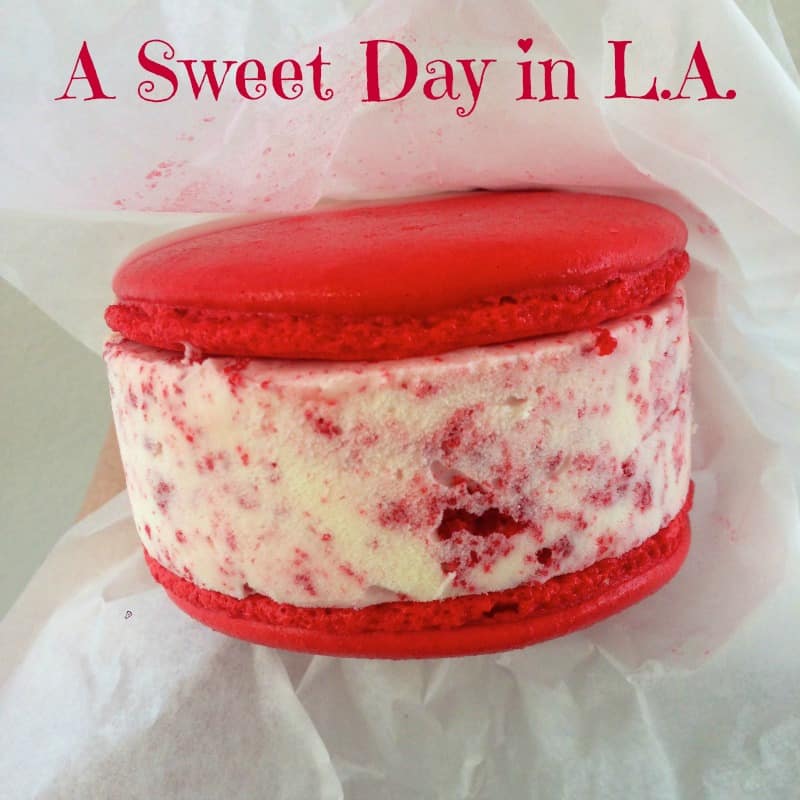 We took the boys to Southern California in May for a week full of fun and I'm so thankful we were able to squeeze in a lot of yum!
We just had a day in L.A., so we made the most of it and went around to a few tasty places we had on our radar.
Bottega Louie Restaurant and Gourmet Market
700 S Grand Ave, Los Angeles, CA 90017
We started at Bottega Louie downtown. This place is incredible, as you can see…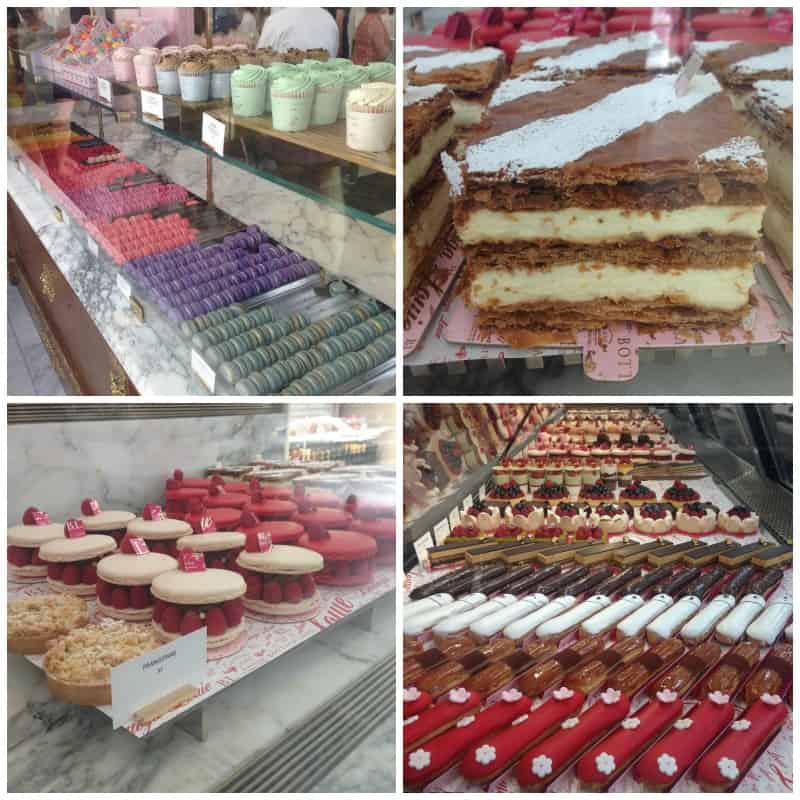 It was packed with people and some of the most stunning sweet treats I've ever seen! I think even if you came here every day for a year, you still might not be able to try everything they have offer! From macarons to Mediterranean mussels and everything in between, this place has it all! It was soooo hard to choose a few things to try, but with our waiter's help, we ordered great!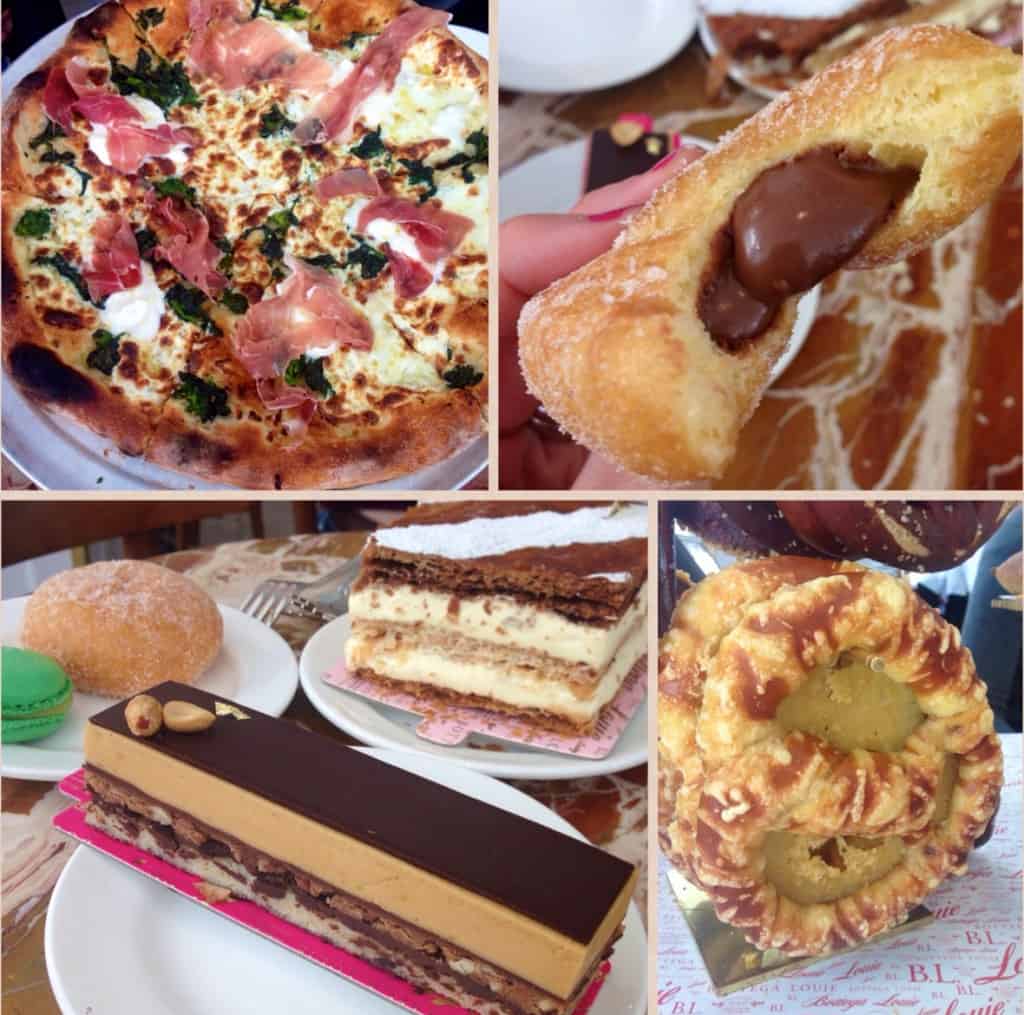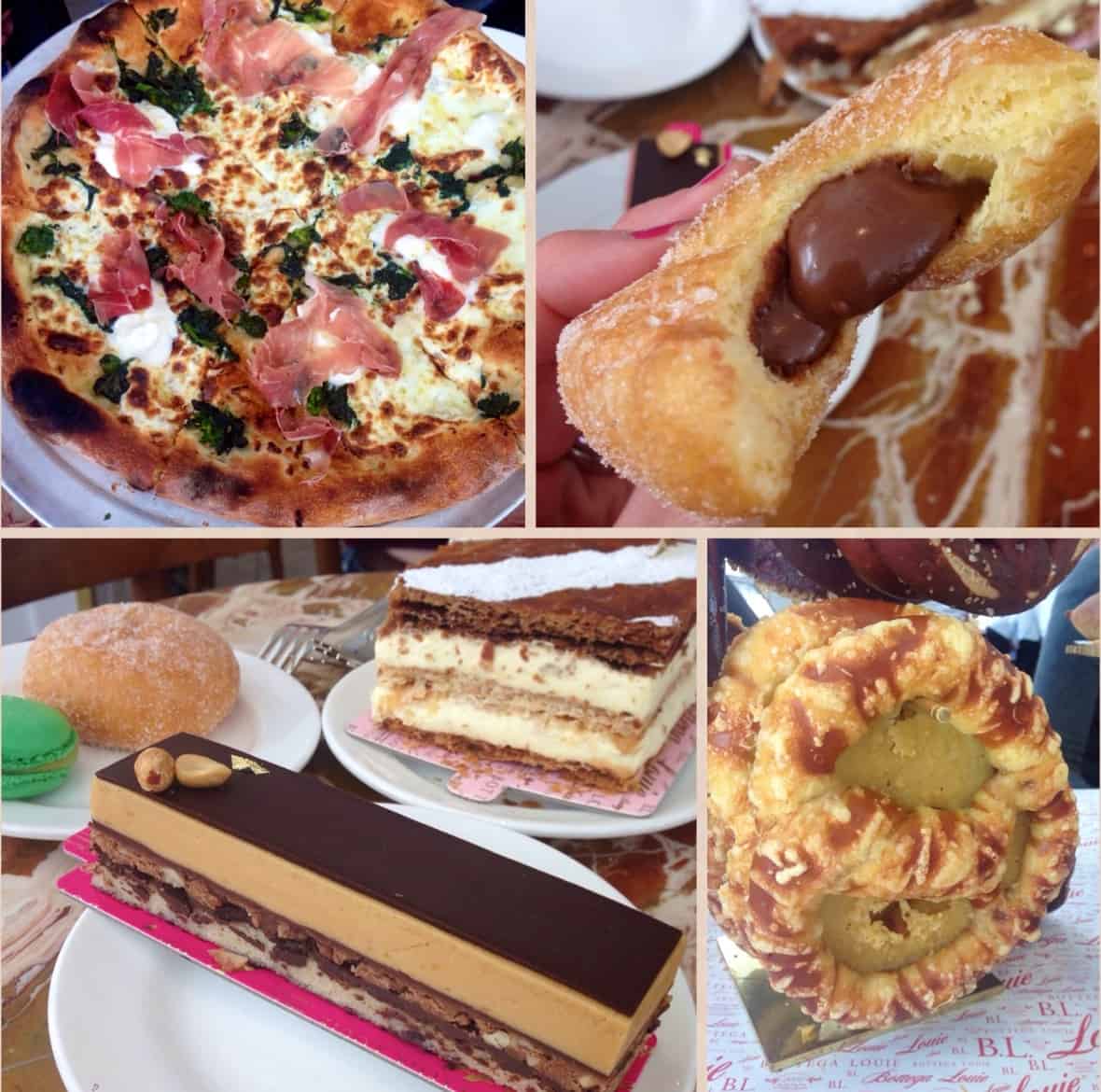 We started with the Burrata pizza and an awesome cheese covered soft pretzel. Then we moved on to sweets with the most amazing chocolate-filled beignet that was all warm and oozing with rich creamy chocolate along with a pistachio macaron, peanut butter terrine, and a cream-filled pastry that were all to die for. Everything was awesome and we can't wait to go back someday!
6333 W 3rd St, Los Angeles, CA 90036
Next we walked around the Farmer's Market which is connected to an outdoor shopping center and tons of restaurants. We just enjoyed stretching our legs, people watching and snacking on some fresh fruit!
7920 W. Third Street, Los Angeles, CA 90048
Across the street from the Farmer's Market, we found the cutest little scoop shop! We tasted almost every flavor and they were all amazing! We settled on salted caramel, dark chocolate and fresh mint! It was served in a waffle bowl with the most adorable mini metal spoons! I about died from all the cuteness and deliciousness! Loved this place!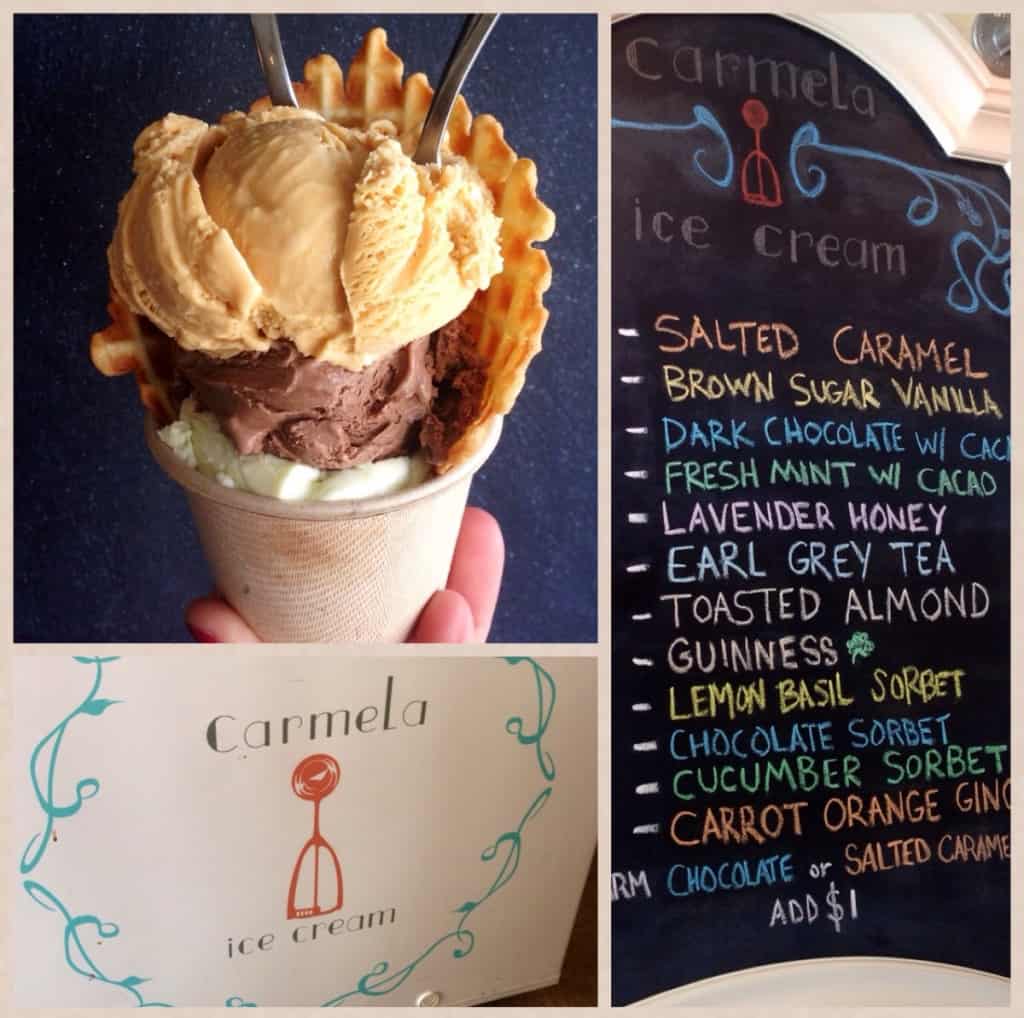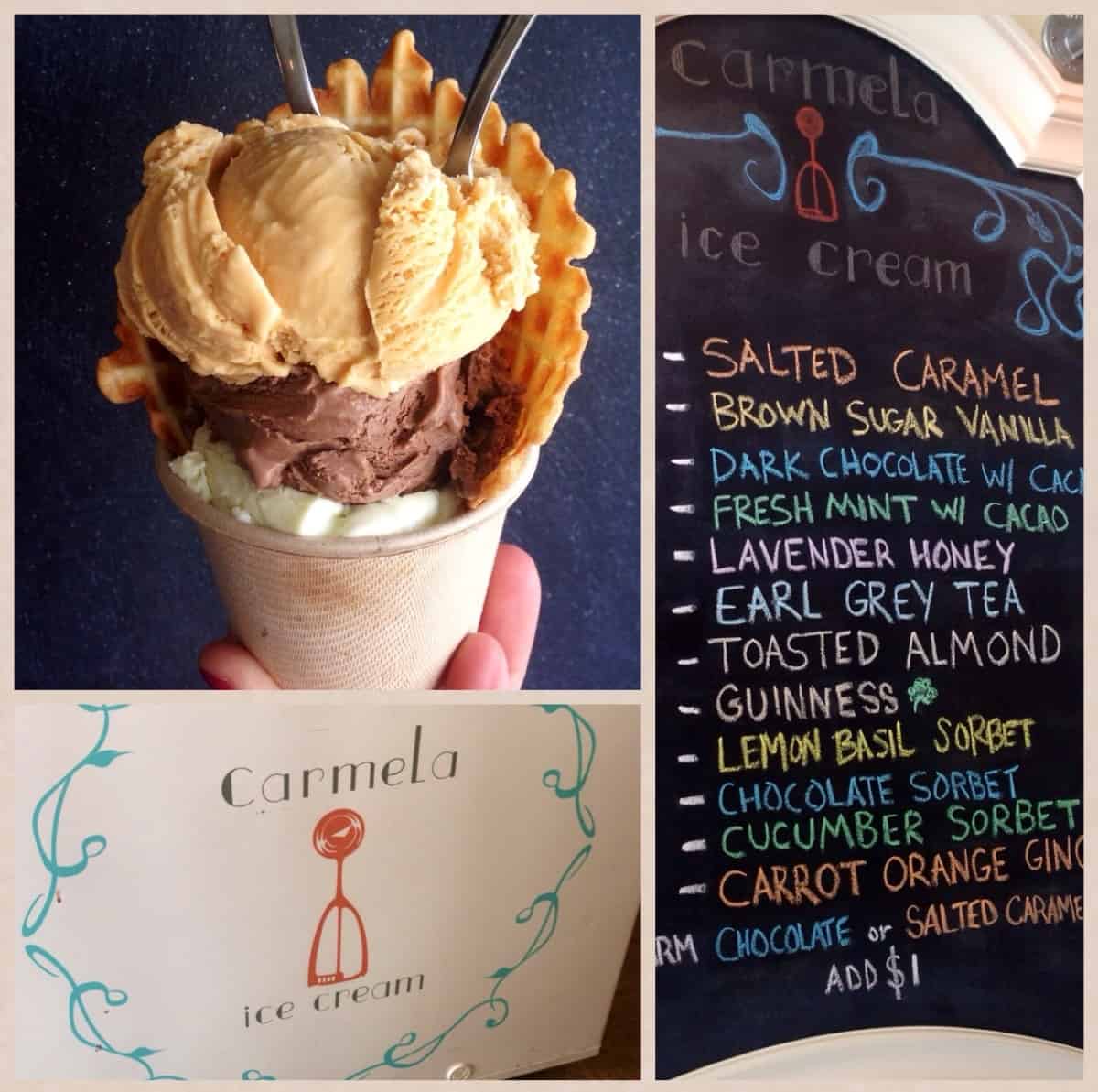 7290 Beverly Blvd, Los Angeles, CA 90036
Next stop was MILK. What a cool place! Part bakeshop, part ice cream shop, part diner and full of deliciousness with a long line out the door! We got the red velvet macaroon ice cream sandwich and a peanut butter brownie and both were amazing! So worth the wait!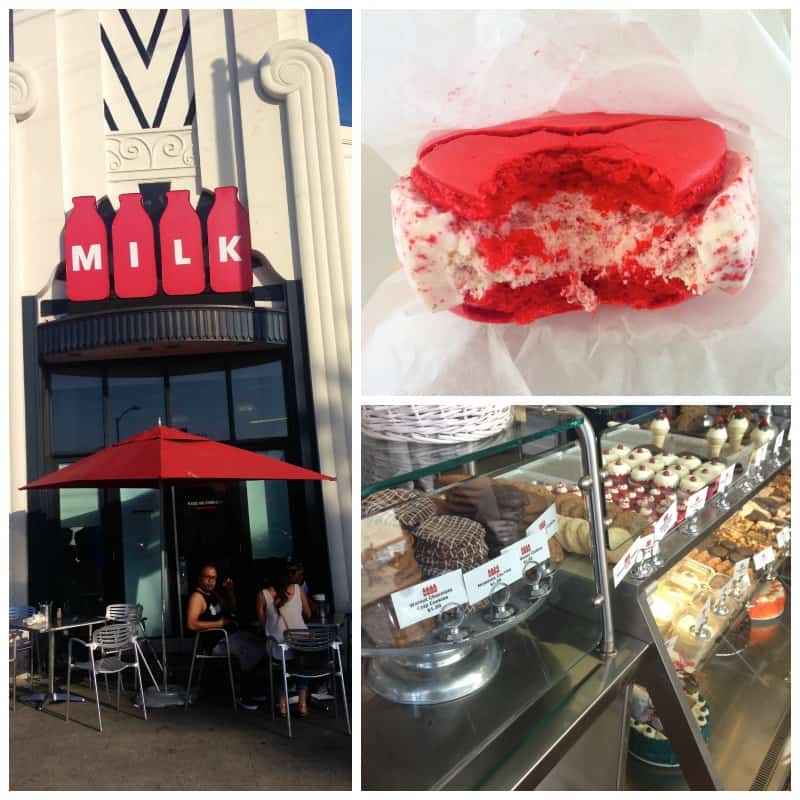 It was definitely a sweet day in L.A. and we hope to go back again soon and add more tasty places to this list!
Feel free to leave a comment below if you have any great places you would recommend for people who are traveling to L.A. and looking for great food!
Enjoy!
~Maegan