Because I know y'all are dying to know what a day in my crazy life looks like! 😉 Totally kidding, but here goes anyway…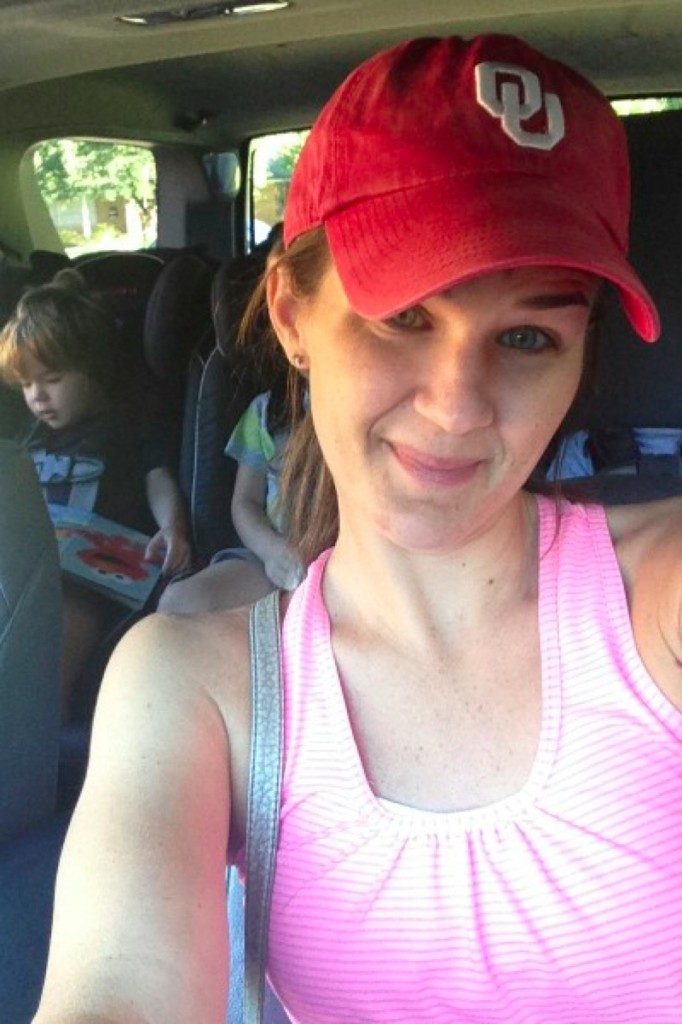 A few blogging buddies and I joined together today to share what a day in the life of a food blogger looks like! It was fun for me to intentionally capture moments throughout my day because I know it's something I'll look back on when the boys are older and I'm missing these crazy busy toddler days.
My days aren't glamorous, but they're glorious! So here goes…Yikes!
I captured my day last Thursday, or "Friday Eve" as we like to call it! It's our favorite day of the week cause Dada comes home (he's a consultant and travels during the week) and the next day is Friday which means it's the weekend! Woohoo! We LOVE Friday Eve!
My main goal every Thursday is to get my shower in for the week (TMI, but true! just keepin' it real, y'all). Follow along to see if it actually happens. Or don't, because you might be disgusted! 😉
Okay, so like I said, the hubs travels a lot during the week and I stay up waaaay too late working on the blog and watching Pitch Perfect, so this is where I usually wake up Tuesday-Thursday mornings…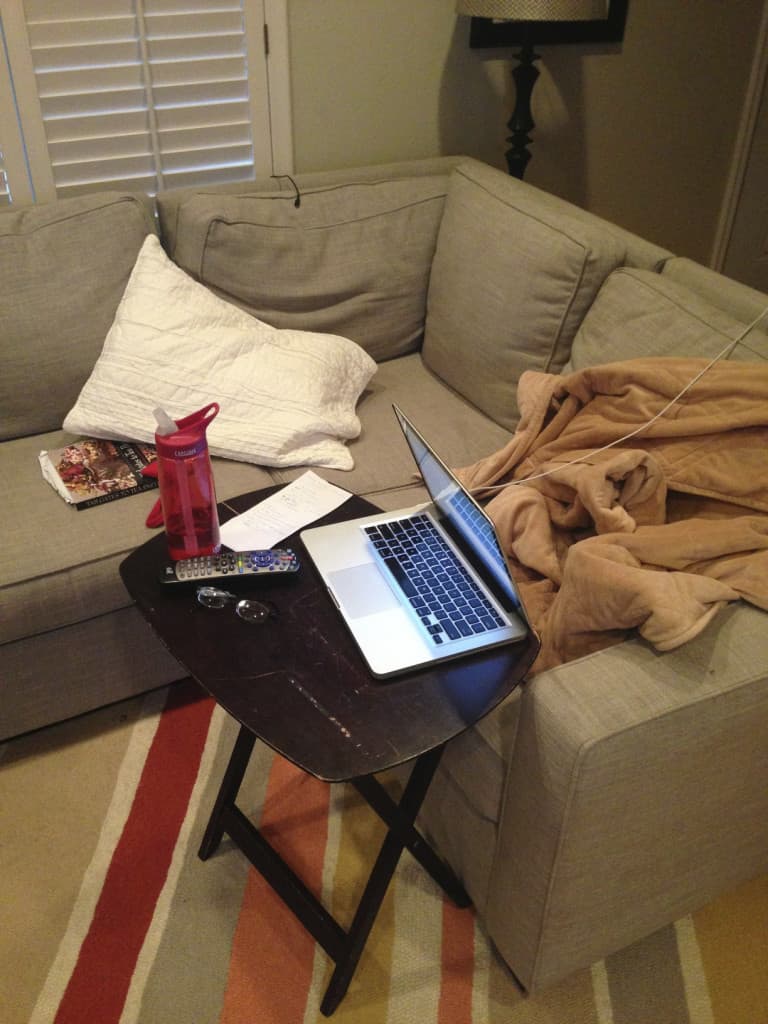 Horrible, isn't it?! Once I get all cozy on the couch at night, it's so hard to get myself back to our bed, especially when Brandon's gone.
The boys are my alarm clocks so as soon as they call out for me, I'm up and at 'em. There's no hitting snooze and that's okay. I love walking into their smiling faces and big hugs ready to take on the day! It gives me energy until I can get my coffee.
Baker's usually up first (around 7:30am) so I get him and we head to the kitchen so I can start brewing some coffee and get breakfast going and lunches packed.
Brandon makes me lattes on the weekend, but during the week, it's black coffee with a little sugar and cream.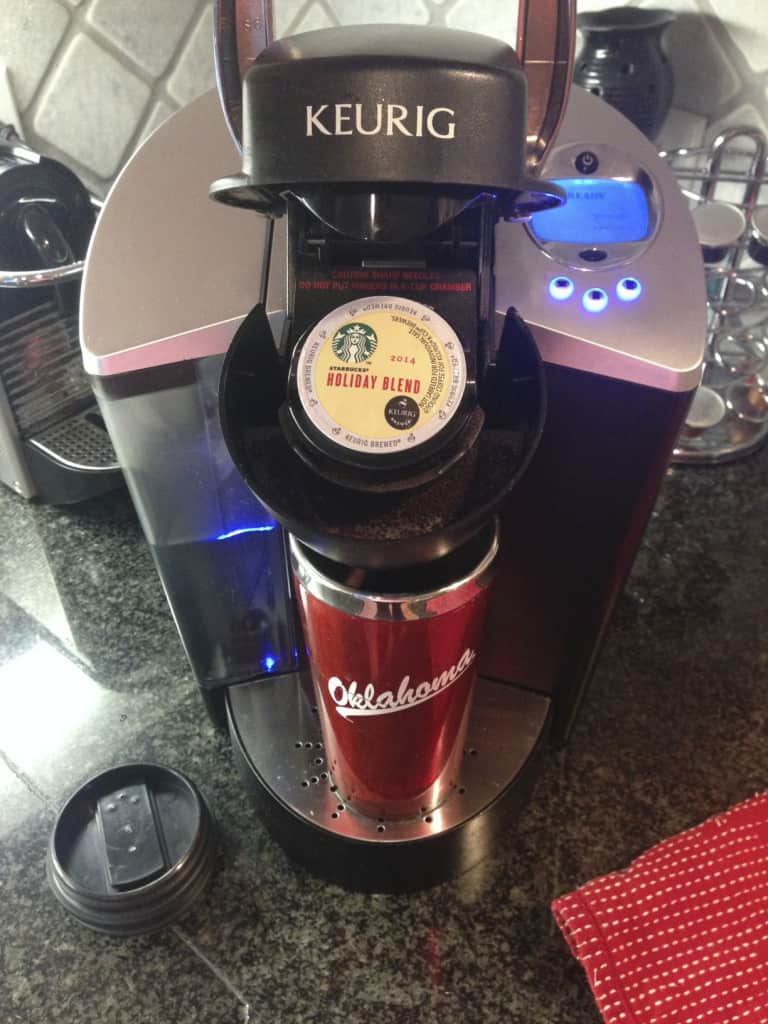 We usually make pancakes twice a week because they're our fave! I'll experiment around with different flavors, but you can't go wrong with good ol' whole wheat oatmeal pancakes. I usually give the boys a cup of yogurt to eat while I'm making the pancakes because they wake up ravenous and ready to eat. It's a mess, but it's good for 'em.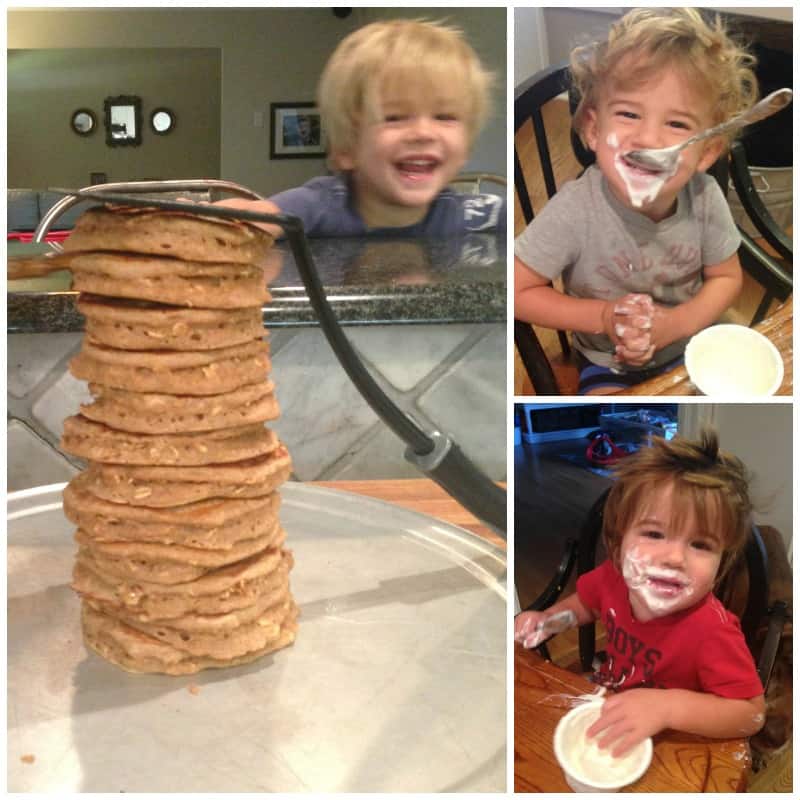 After breakfast, I run around like a crazy women trying to get the boys dressed and out the door for school…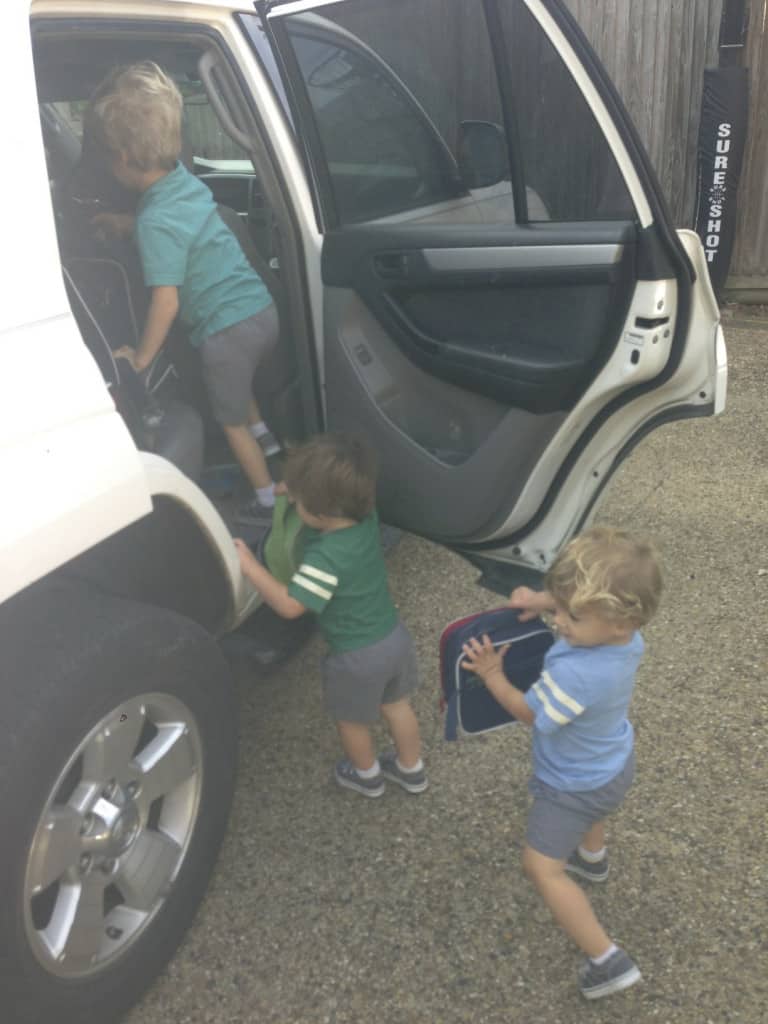 We're ALWAYS late, but it's preschool, so I've decided not to stress about it. We get there when we get there. School starts at 9am and it takes us about 15 minutes to get there. I took this as we were leaving the house. Like I said, we're the late ones…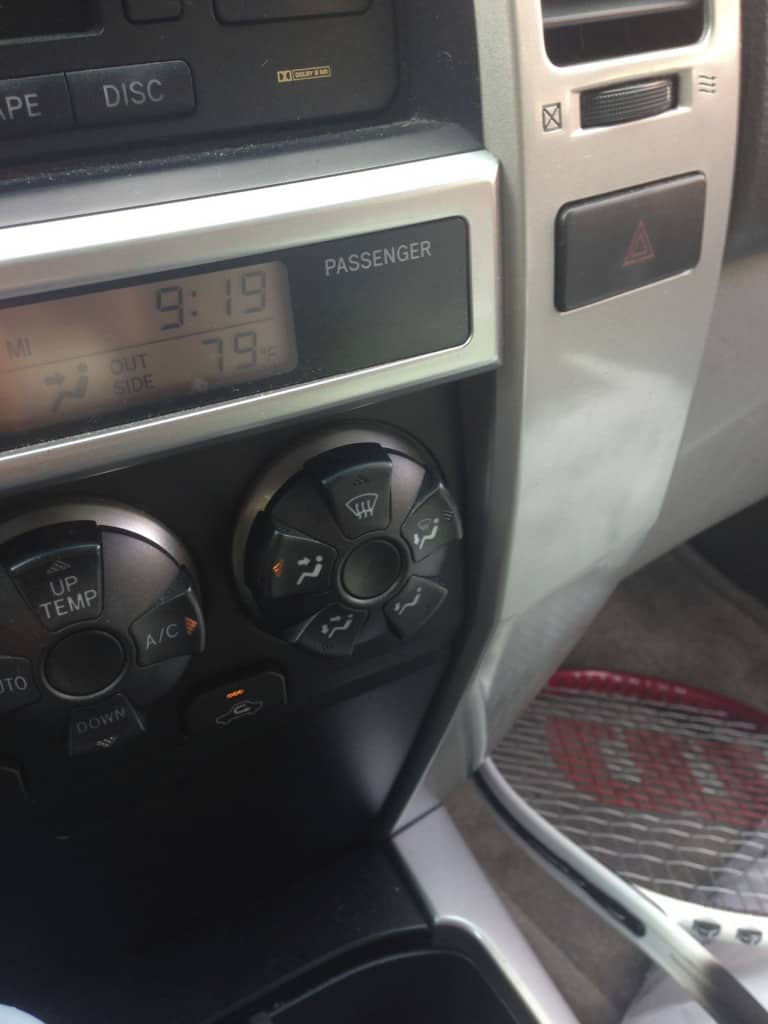 They LOVE school and learn so much, which makes me feel so much better about my decision to send them to school each day while I bake and blog.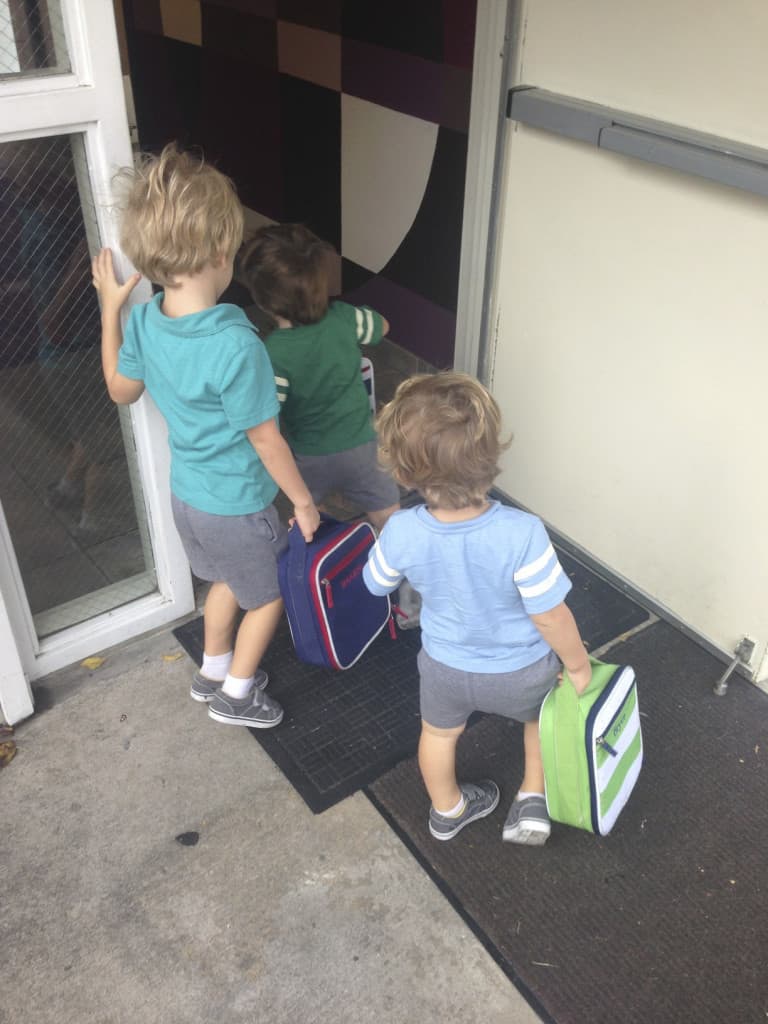 We were so late that everyone was already across the street in chapel, so we had to put their lunches in their cubbies and cross the street to join the rest of school. Yep, I was that mom strolling in with my 3 kiddos in the middle of a prayer. Talk about embarrassing!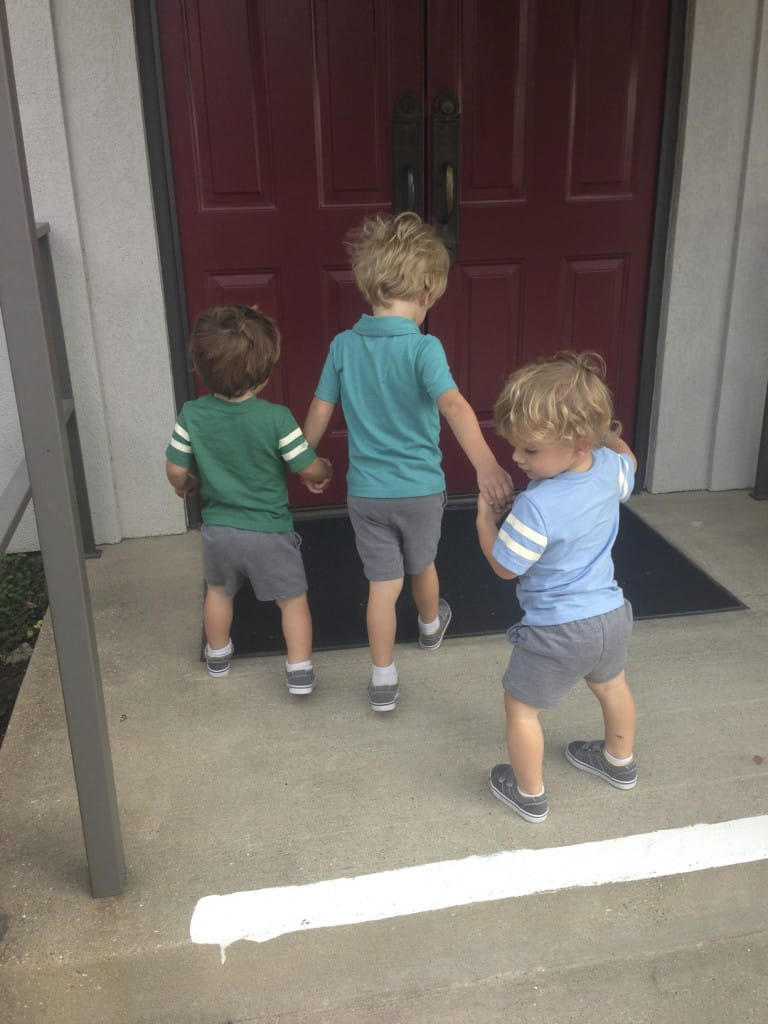 After I dropped them off, I headed to a tennis lesson! Long story short, I used to play tennis competitively and pretty seriously. I got burnt out and have barely picked up a racket in 10+ years. A few of my girlfriends asked me recently if I wanted to go in on tennis lessons with them and I thought why not! I used to love tennis, I need to exercise more, and it will give me some quality time with my sweet friends each week. Win-Win-Win!
So I dusted off my racket and headed to the court.We were all dying laughing the whole time because it felt very Real Housewives of Dallas-ish! The instructor was pretty hot (not as hot as my hubs, of course, but pretty nice lookin') and here we are 3 mamas who had just dropped our kiddos off at school and headed to a tennis lesson. If you know us, you know we're about as far from real housewives as they come, but it was super fun and we're excited to keep learning so we can play together for years to come!
I forgot how awesome of a workout tennis is. I sweated my arse off…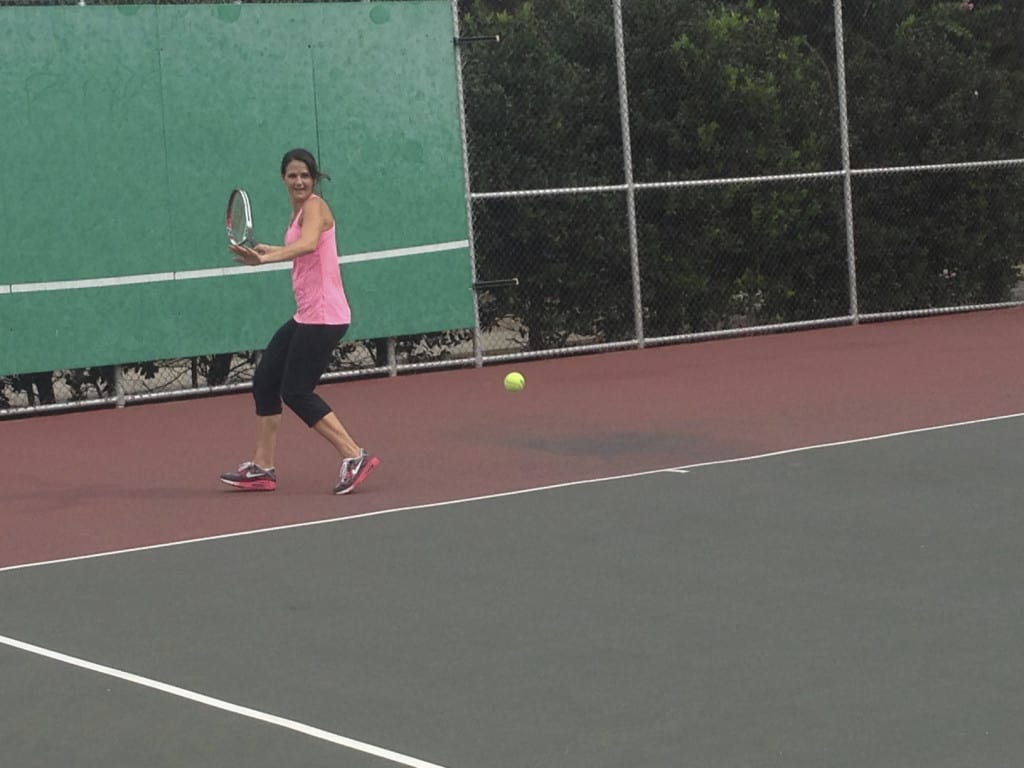 After the lesson, I headed to Central Market (our favorite grocery store) to pick up ingredients for the recipe I was going to photograph for the blog as soon as I got home. I go to "the market" at least once a day, sometimes twice and sometimes 3 times. They know me well!
Central Market is a foodie's paradise and full of tasties, so I snacked my way through…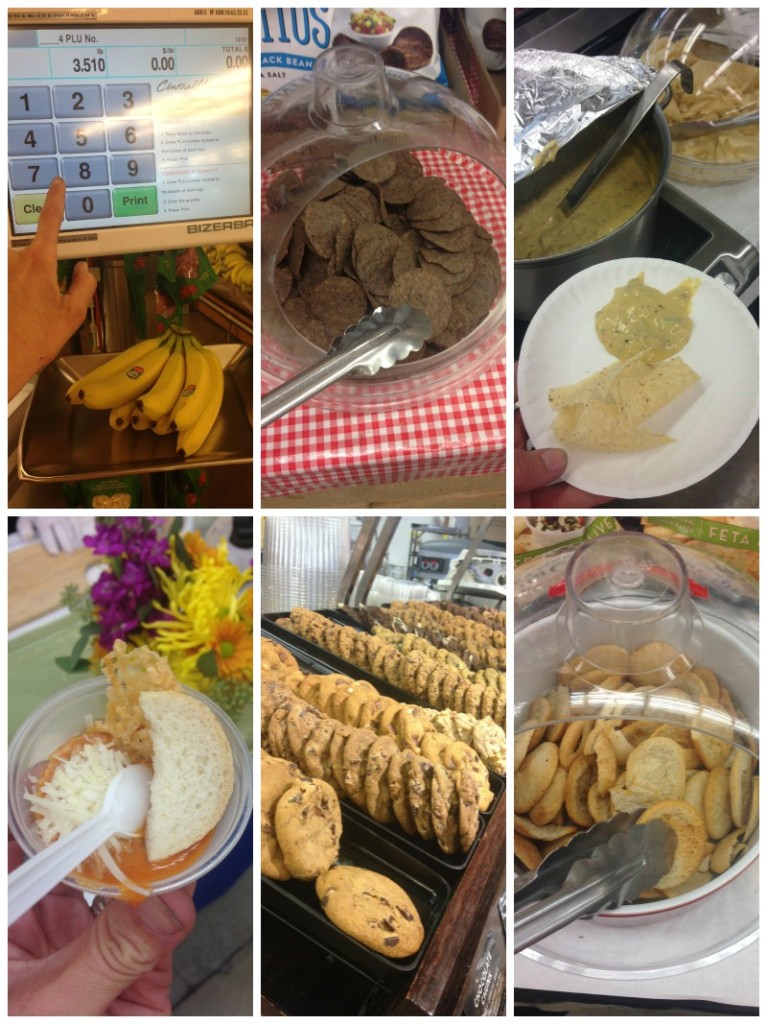 Walking back into a quiet house is always so weird, yet wonderful. My office-mates hardly at work…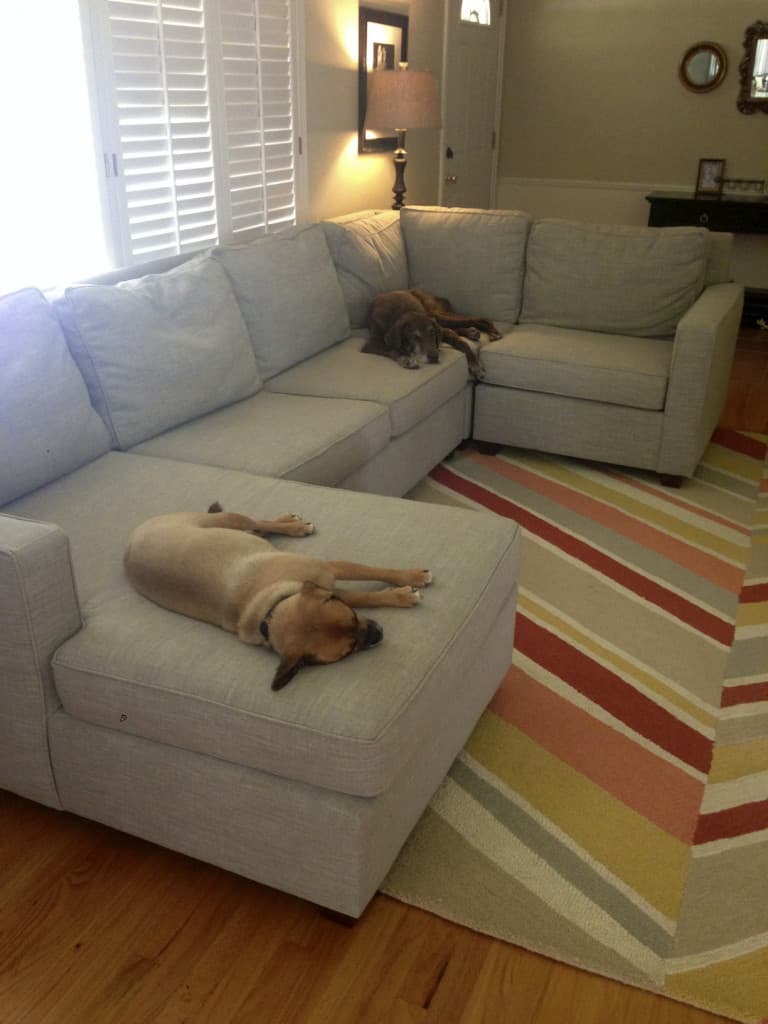 I put on some music and published a post while snacking on popcorn and a diet coke since I had just stuffed my face at Central Market and knew I would be eating some of the yummy pot pie I was about to make and photograph. Some days I eat a healthy lunch, but today it was tasties then popcorn. This is how I do…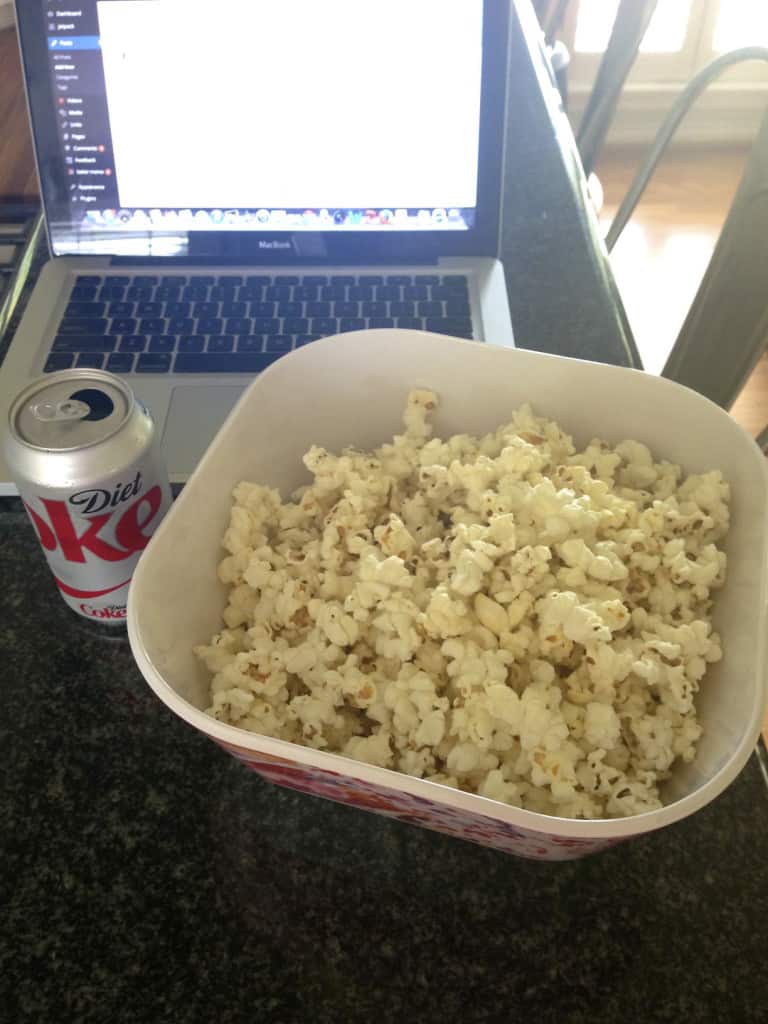 Oh no! It's almost 1:30pm and I hadn't even started the Cheesy Chicken Broccoli Pot Pie I needed to make and photograph before I had to leave and get the boys at 3:15pm. It was going to be tight on timing, but it had to be done to meet my deadline.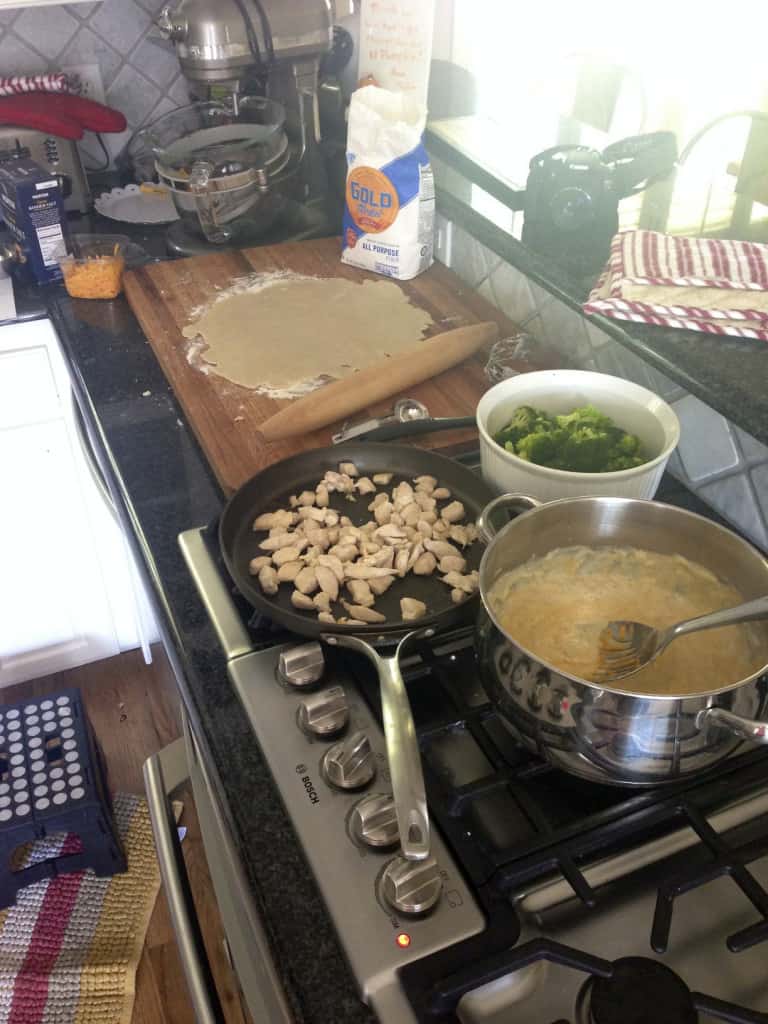 By the time I took step-by-step photos and got the pot pie in the oven, it just finished baking when I needed to rush out the door to get the boys. I turned the oven off and just left it in there in hopes that it wouldn't burn so I could do the final shots when we got back home. I pick up the boys at 3:30pm and like most Friday Eve's, we stop for a treat on the way home to celebrate…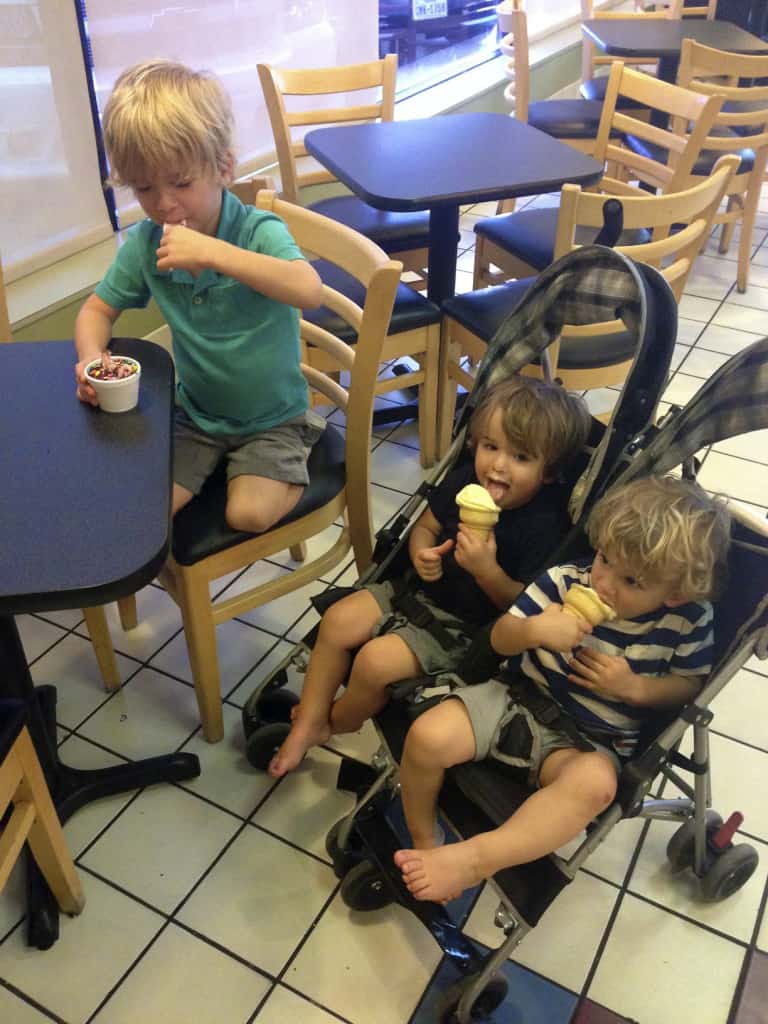 Today it was Gooey's frozen yogurt which is super healthy until you top it with toffee and ask for it in a candy-coated waffle cone! 😉 I got pumpkin pie froyo and it was mmmm-AZING! Looking forward to getting it many a times this fall!
We head back home and I hate doing this to the boys, but I've got to photograph the pot pie real quick, so I set them up with crayons and coloring sheets to buy me some time before they're digging into the pot pie mid-shot…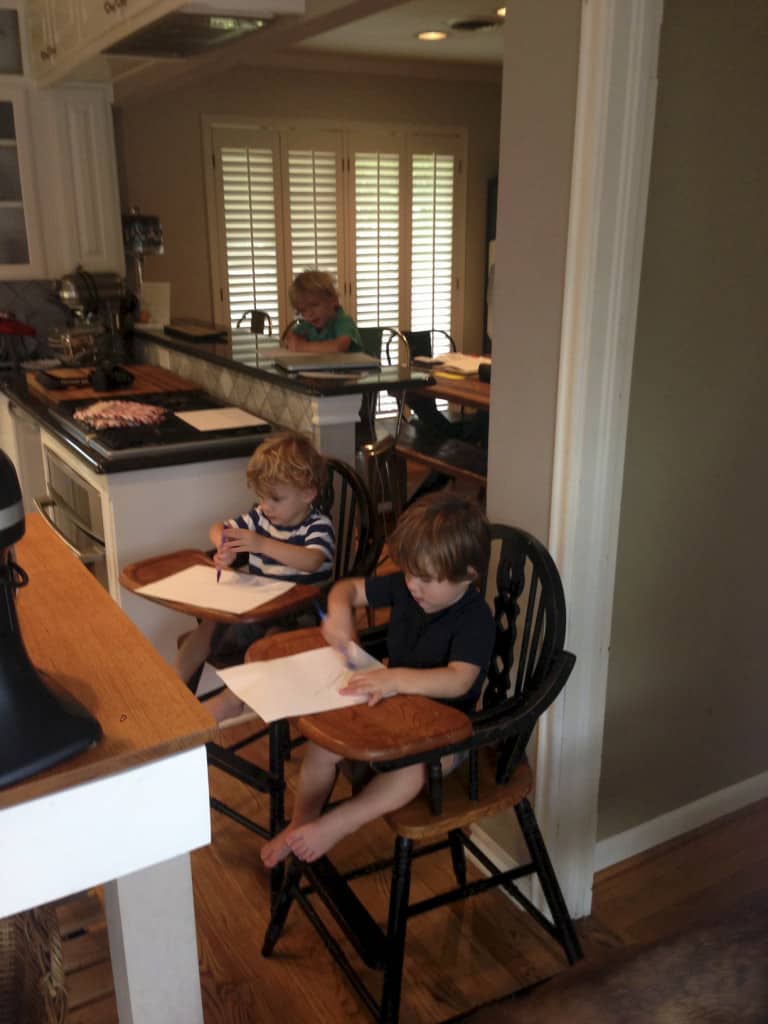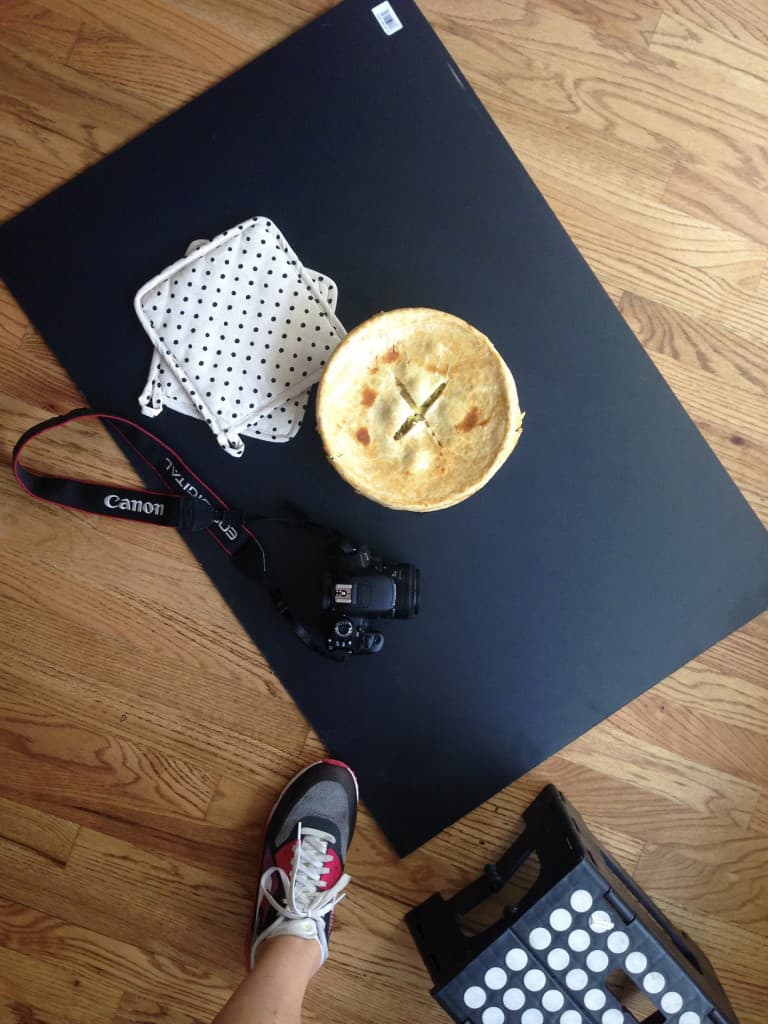 I've started shooting on the floor so once they're done coloring, they're down and dying to "help mama" which makes for an interesting and somewhat stressful photo shoot, but we got her done and the great news is that dinner was ready to go. Such a relief!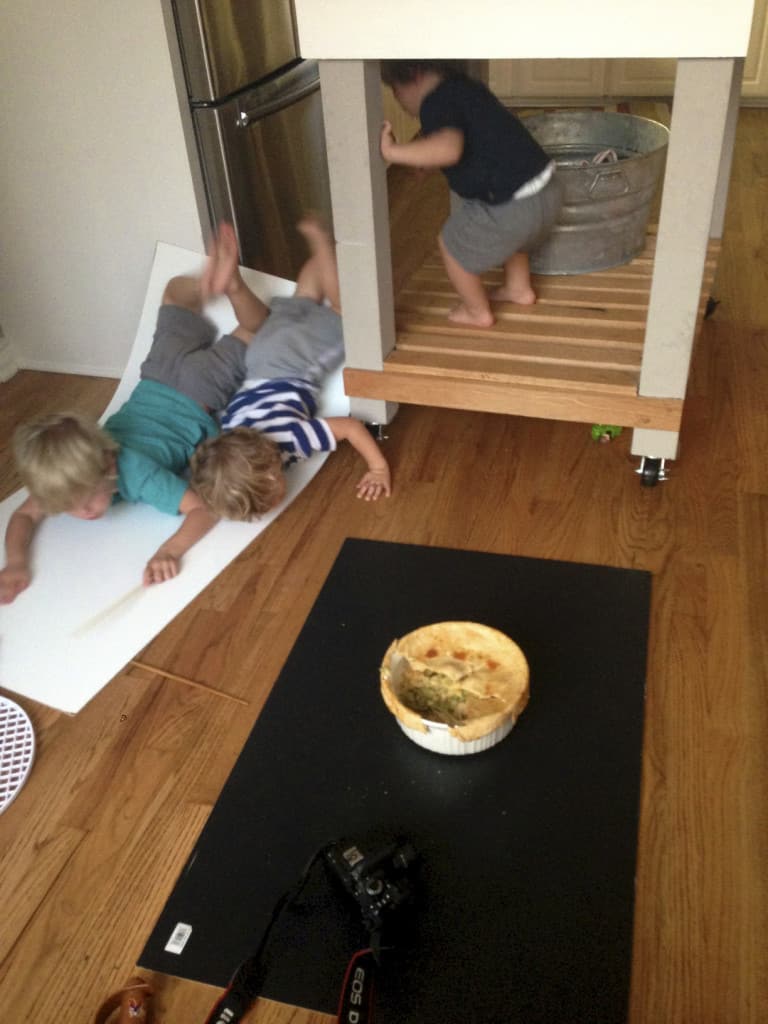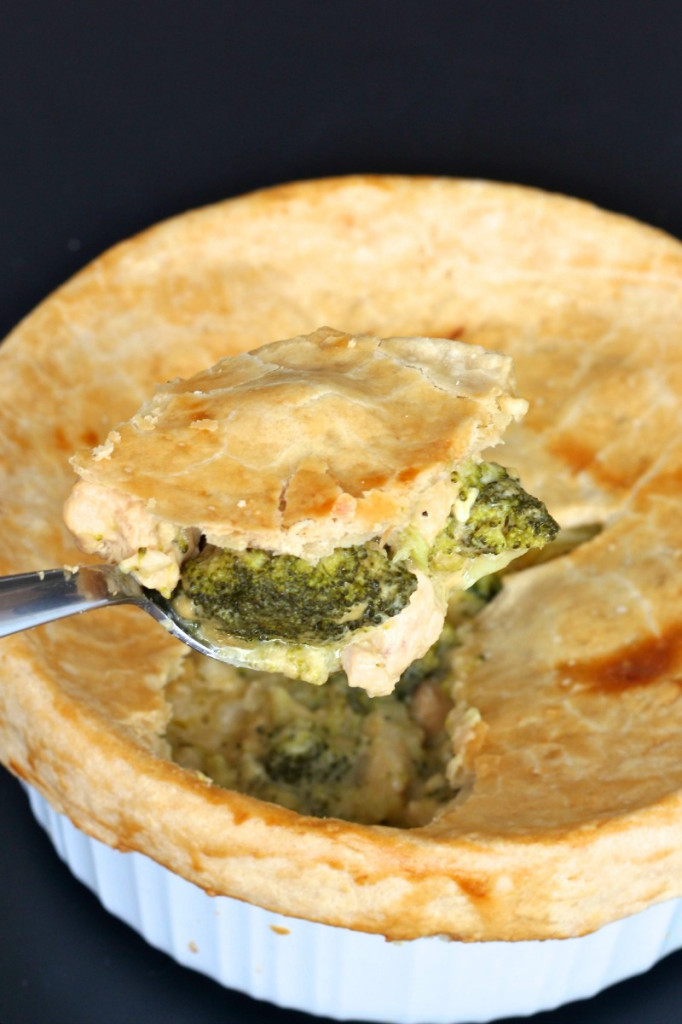 It's a wrap! I took the pot pie straight to the table and we sit down for dinner. I eat a little bit with the boys while they devour half of it. Brandon flies home on Thursday nights so I like to wait and eat dinner with him again. Plus, eating with the boys is always busy and by the time I serve them, pick up dropped/thrown spoons, refill their drinks, make sure they stay seated, etc. etc., I barely get a few bites in anyway.
After dinner, we go straight to bath. It's one of my favorite times of the day. They're all clean, contained and happy, and I just sit back and watch them play while catching up on Instagram. I adore bath time!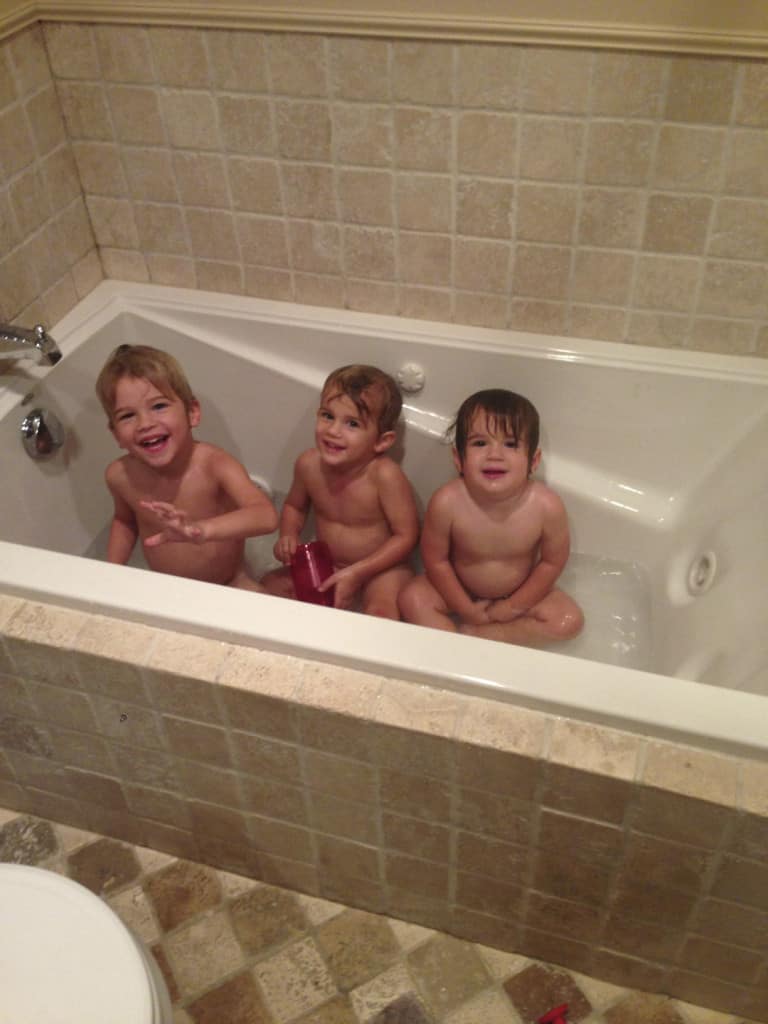 Post bath gets a bit crazy again! Boys will be boys…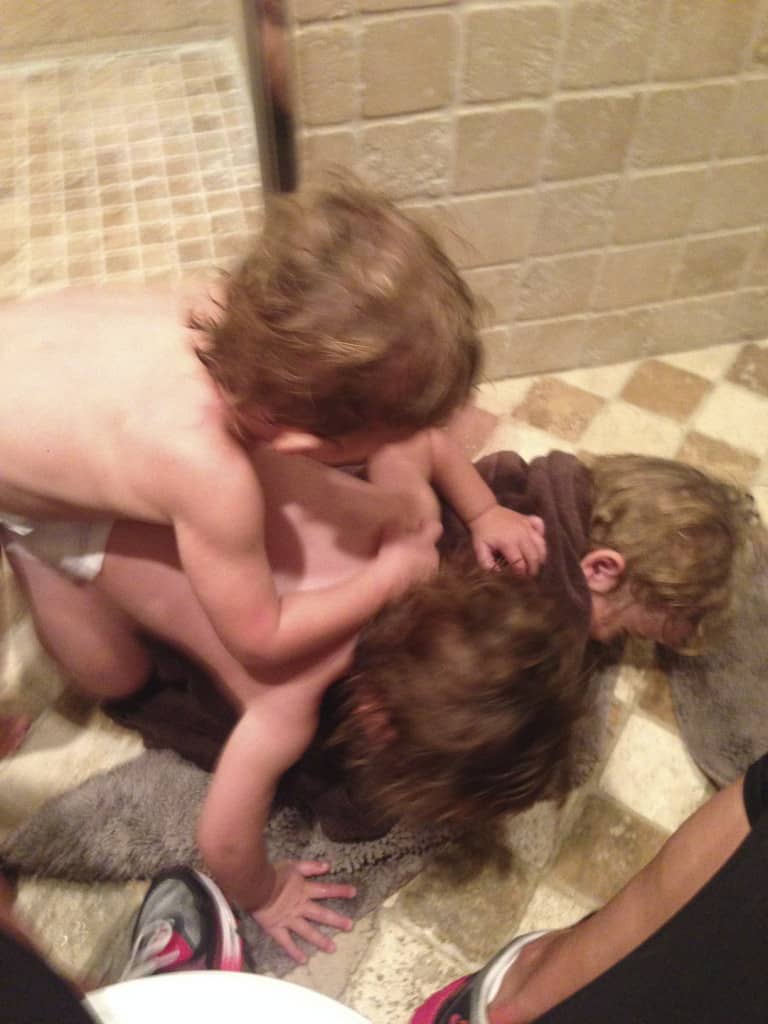 Dada's flight got delayed (of course!) due to bad weather so we've got some time to kill until he gets home. I always like to keep the boys up so they can see Dada and welcome him home if it's not going to be too late.
So we head to the living room for a little dance and jumping party…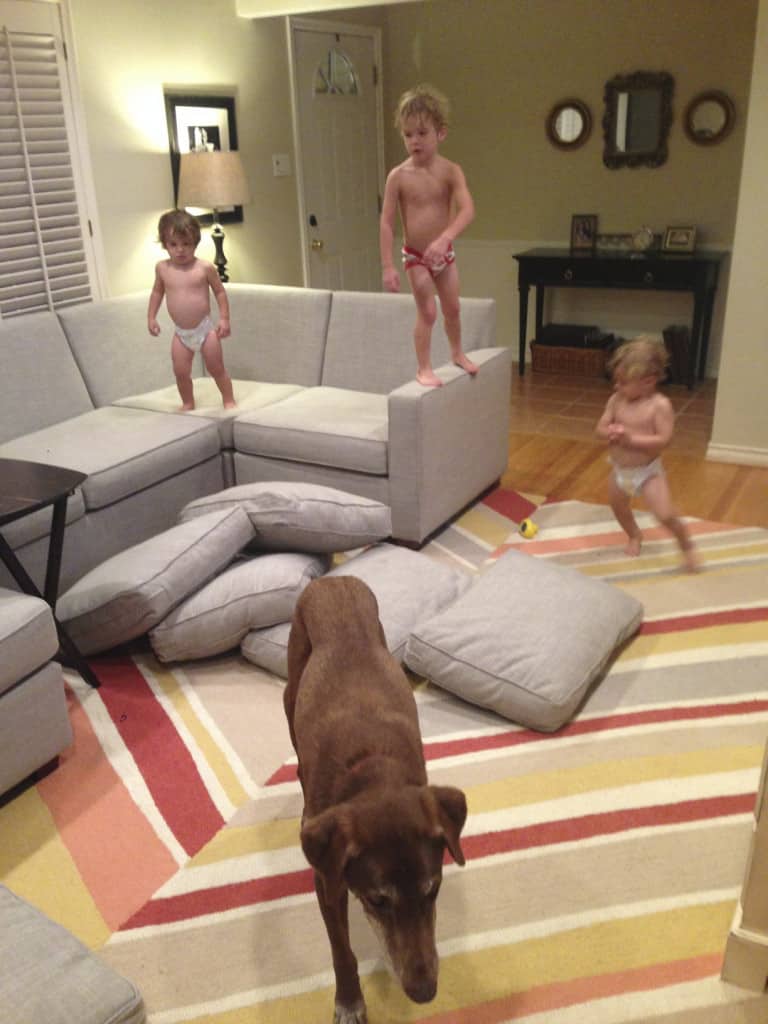 Then we clean up the playroom (this is nothing, it's usually much much worse)…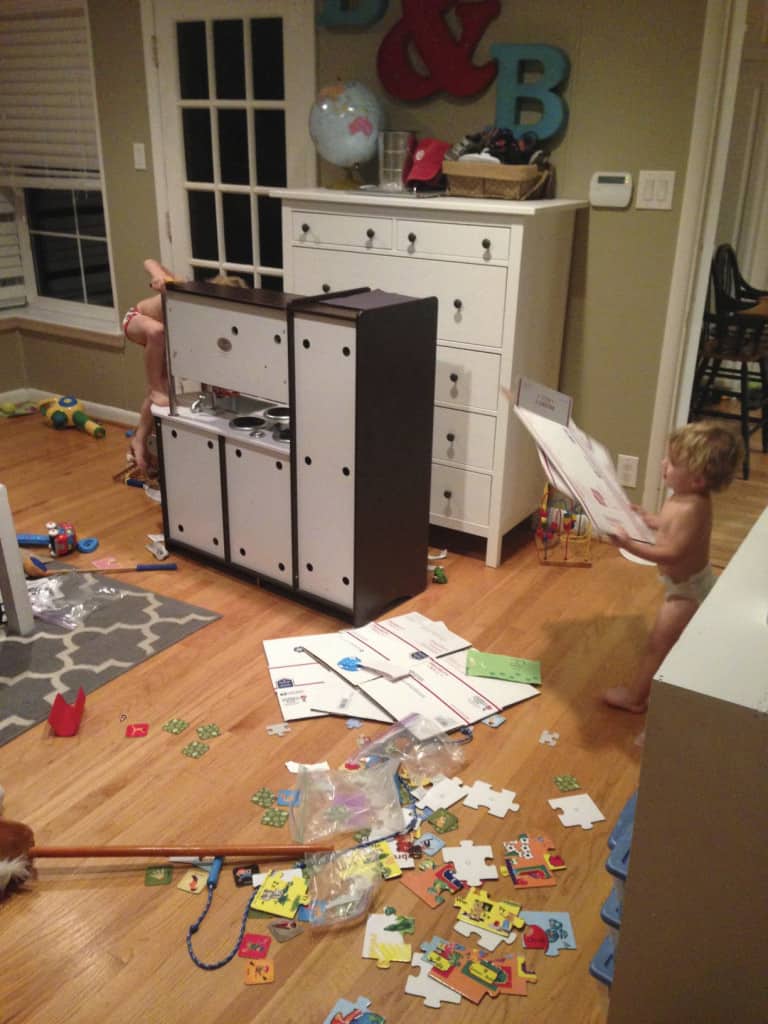 And snuggle in for a little Mickey Mouse Clubhouse while we wait for Dada to walk through the door…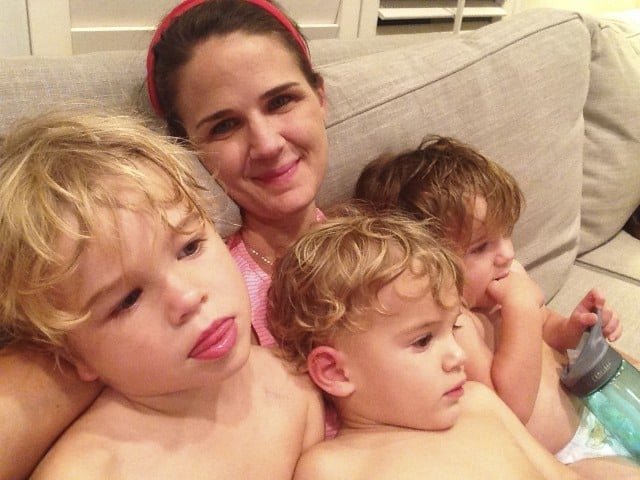 HE'S HOME!!! Hip hip hooray!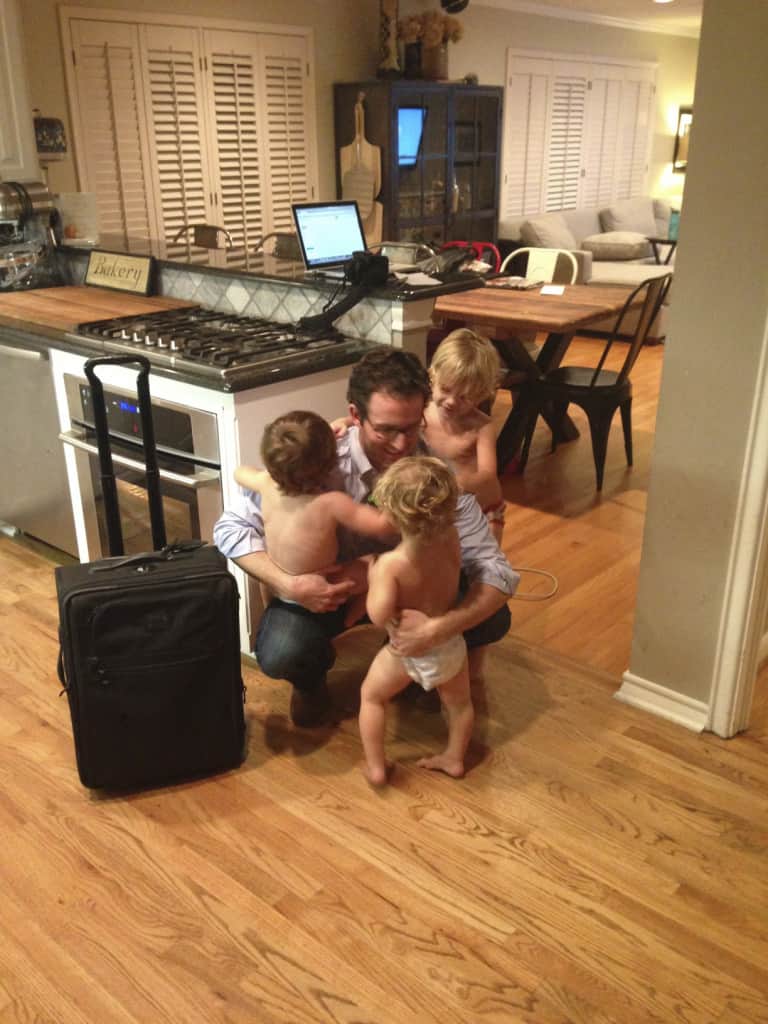 And he brought treats!!! Good hubby.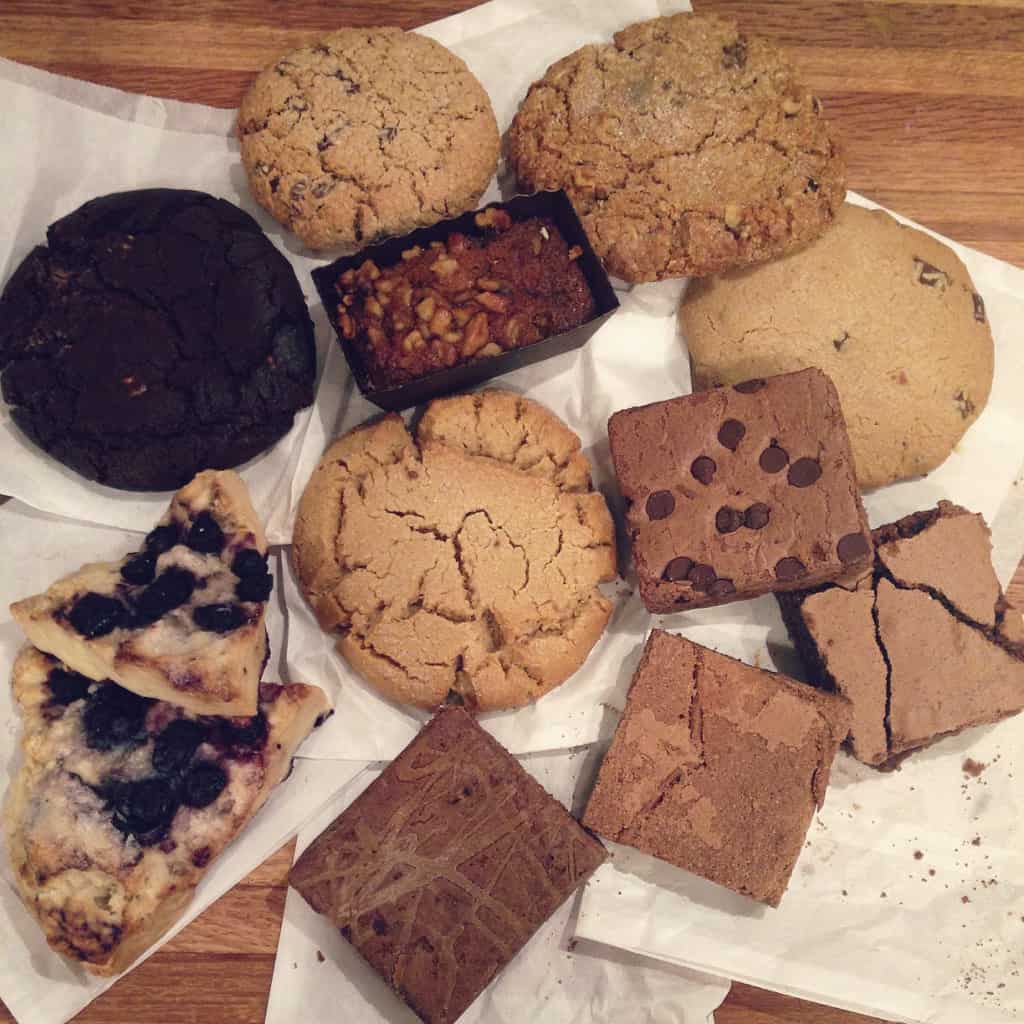 It's almost 9pm so we start our night-nights. The twins go down first. Night-night snuggles and kisses are the best…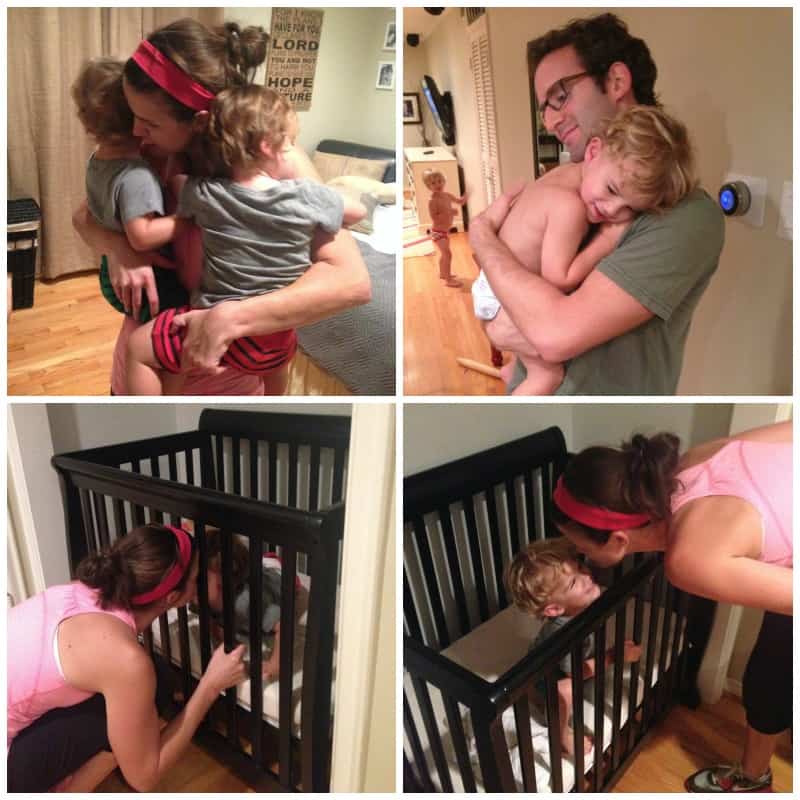 And then we spend some quality time with Baker-man reading and saying our prayers. His favorite book right now is this old library book that a friend found in an antique shop in L.A. and mailed to us. It's called "I Want to be a Baker". It's the cutest book and Baker loves hearing his name and learning about what baker's in bakeries do.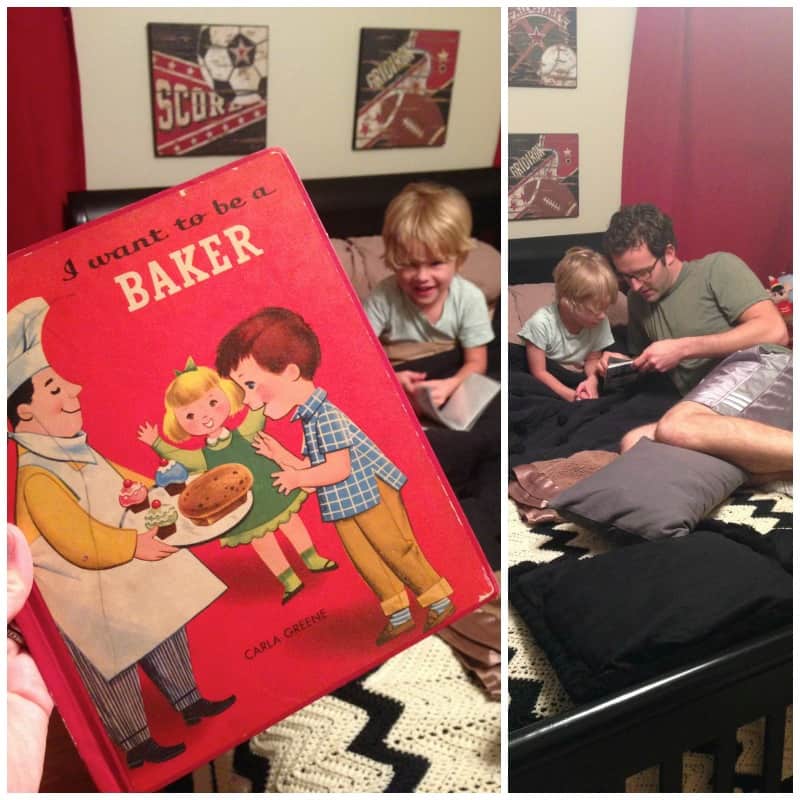 After reading a book or two, I usually leave and let Dada get some one-on-one time with Baker before coming back in for prayers. It's so sweet to hear them giggling and Dada telling funny or scary stories while I'm tidying up the house, reheating dinner, and laying out the boys clothes for the next day…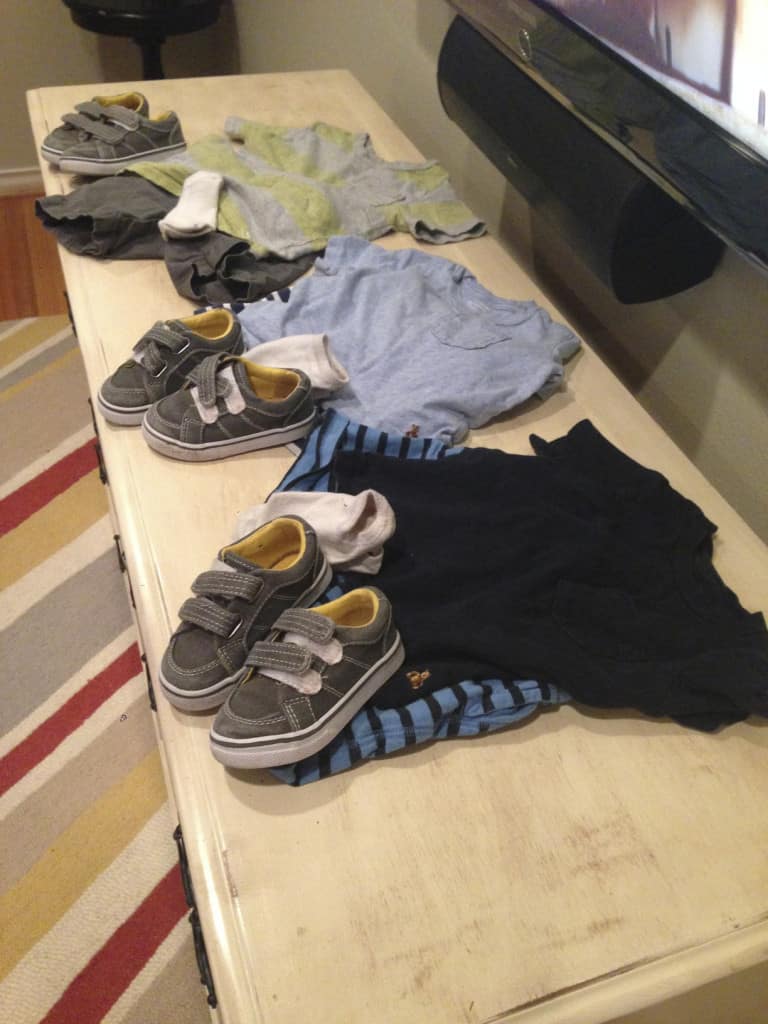 After the boys are all tucked in, Brandon and I catch up over dinner and then settle in on the couch for some House of Cards (current show obsession) and a plate full of sweet treats with a frosted glass of milk. A sweet way to end the day…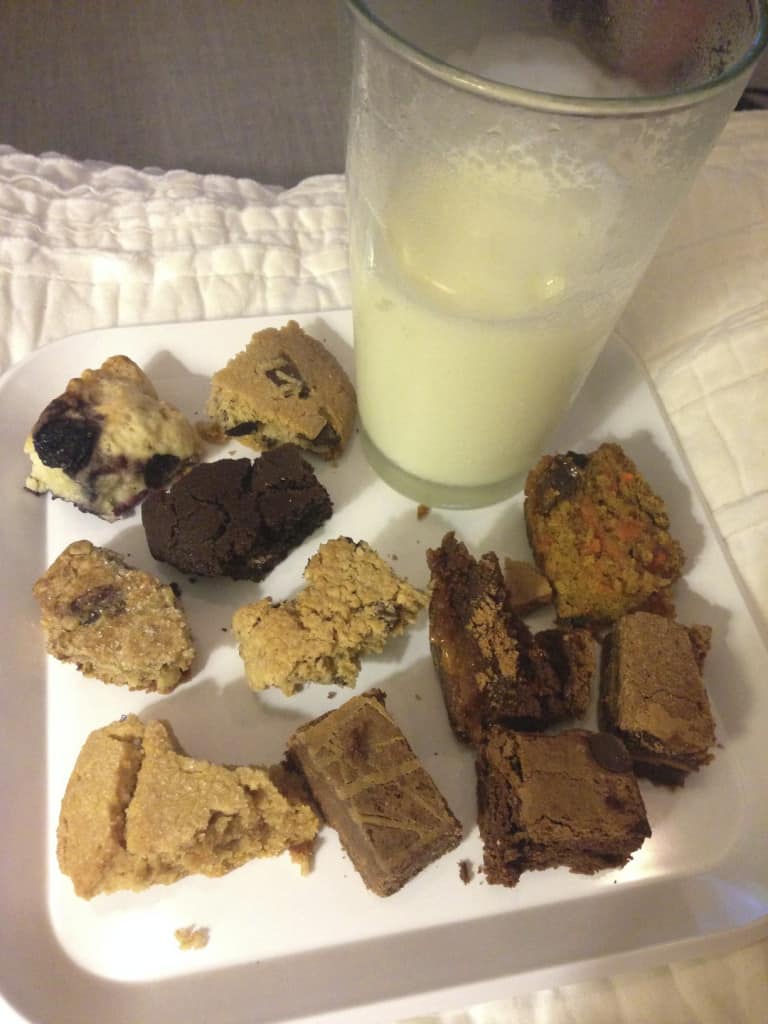 At about 11:45pm, Barrett starts screaming and crying "mama" "dada"! Poor guy! Darn molars! So I actually got to end my day in an even sweeter way…
Notice that I have packing tape holding my glasses together! What the what?! I've got to get to the eye doctor.
And that, my friends, would be a day in my life! It was a great day! Every day is different and I wouldn't wish it any other way!
Didn't get that shower in that I had hoped for, but there's always tomorrow, right?! 😉
xoxo,
Maegan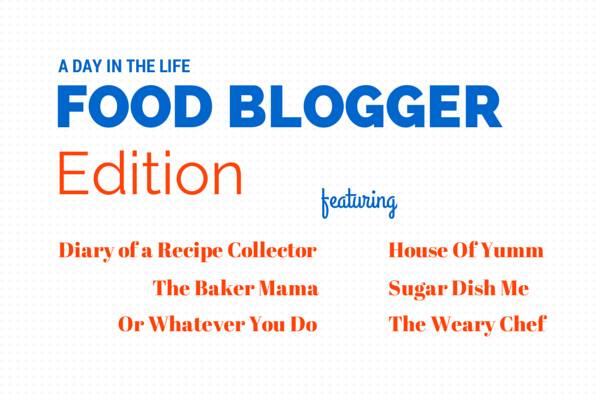 Make sure you click through and visit the rest of the bloggers giving you a glimpse into their world…