Learn how to make your own self-rising flour from ingredients you already have.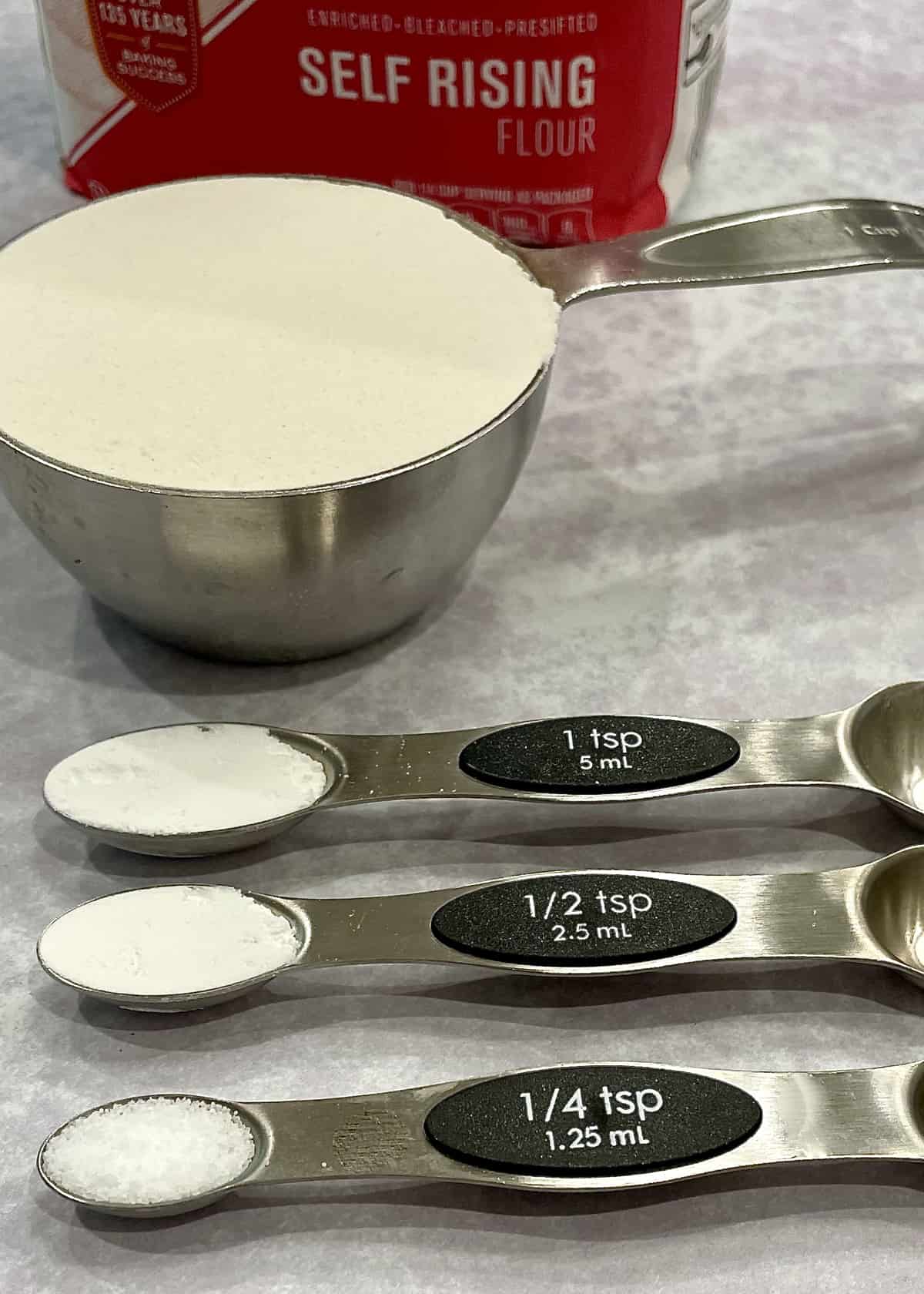 What is Self-Rising Flour
Self-rising flour is a mixture of all-purpose flour and leavening agents – salt and baking powder. The leavening agents are mixed evenly throughout the flour so baked goods rise consistently and produce a predictably good result. You'll often see recipes for biscuits (like my 5-Ingredient Flaky Cheddar Biscuits), pancakes, or quick breads (non-yeast breads like banana bread) call for self rising flour.
How to Make Self-Rising Flour
In a pinch, you can make your own self rising flour! Here's how:
For each cup of self-rising flour, you'll need 1 cup all-purpose flour, 1 and ½ teaspoons of baking powder, and ¼ teaspoon of salt.
Whisk them together until combined.
Use as directed in the recipe in place of the self-rising flour.
Hope this helps! Enjoy! ❤️
xoxo,