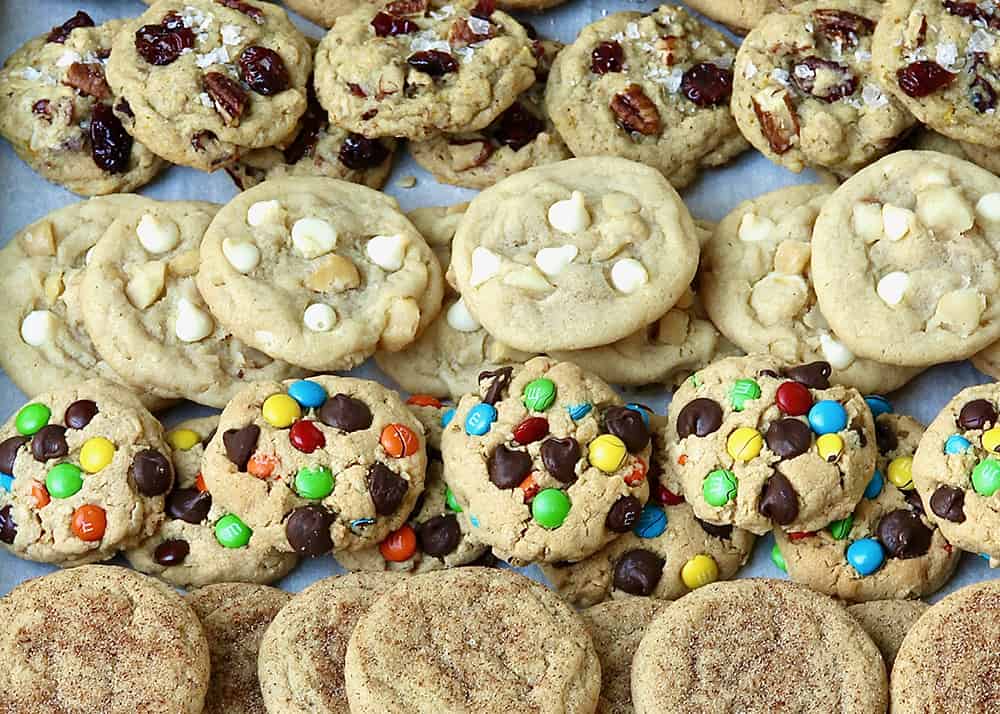 FAQ: I followed all the directions. How come my cookies turned out flat?
Answer: Flat cookies are frustrating! The good news is they probably still tasted great, right? The other good news is, that's easy to fix!
A few things that can cause cookies to bake flat.
One of the most common reasons is that the butter was too soft or too warm to start with. A softened butter should still be cool to touch. If you started with warm butter, try refrigerating the cookie dough for 30 minutes before baking.
Another reason is too little flour. If your first batch of cookies bakes flat, try adding 1-2 tablespoons of flour to the remaining dough. Then bake a test cookie before baking the rest or adding a bit more flour.
The problem could be your baking sheet. It may have been too hot. Always let your cookie sheets cool before baking the next batch. Alternatively, it may have been over-greased. To prevent over-greasing, I recommend using parchment paper or a silicone baking mat, instead of greasing with butter or oil.
Finally, your oven temperature could be off. Use an oven thermometer to check that your oven is heating correctly.
If you're itching to try out this new knowledge, why not give my One Cookie Dough, Seven Possible Flavors a whirl? It's like choose-you-own-adventure for baking.
Hope this helps! Enjoy! ❤️
xoxo,