When building a snack board, you can keep apples from turning brown by following this advice.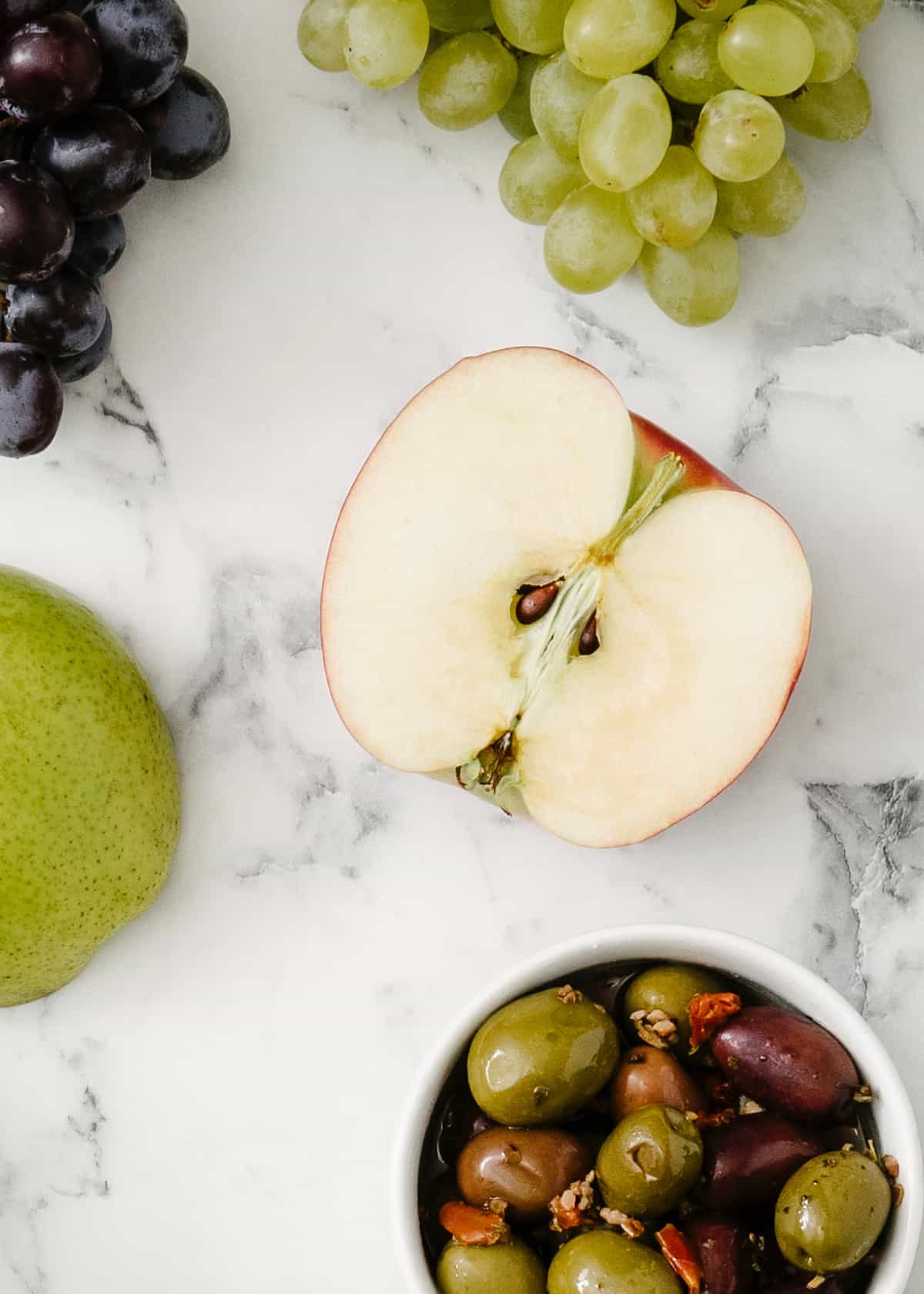 How to Keep Apples from Browning
I don't do anything to the apple or pear slices I put on boards. Why? Traditional preservatives (like lemon juice, pineapple juice or salt water) interfere with the natural flavor of the fresh fruit, which is intended to pair with the cheeses and other goodies on the board.
Here are my tips for serving apples at their best:
Put them on the board last. I've found that the fruit really doesn't brown significantly over a few hours and they stay crisp, which is important.
Expose as little of the white parts as possible when assembling the board. They get eaten so quickly, they don't have a chance to get that brown anyway.
Hope this helps! ❤️
xoxo