Moist muffins that has all the flavors of stuffing. They're sure to be gobbled up during your Thanksgiving feast!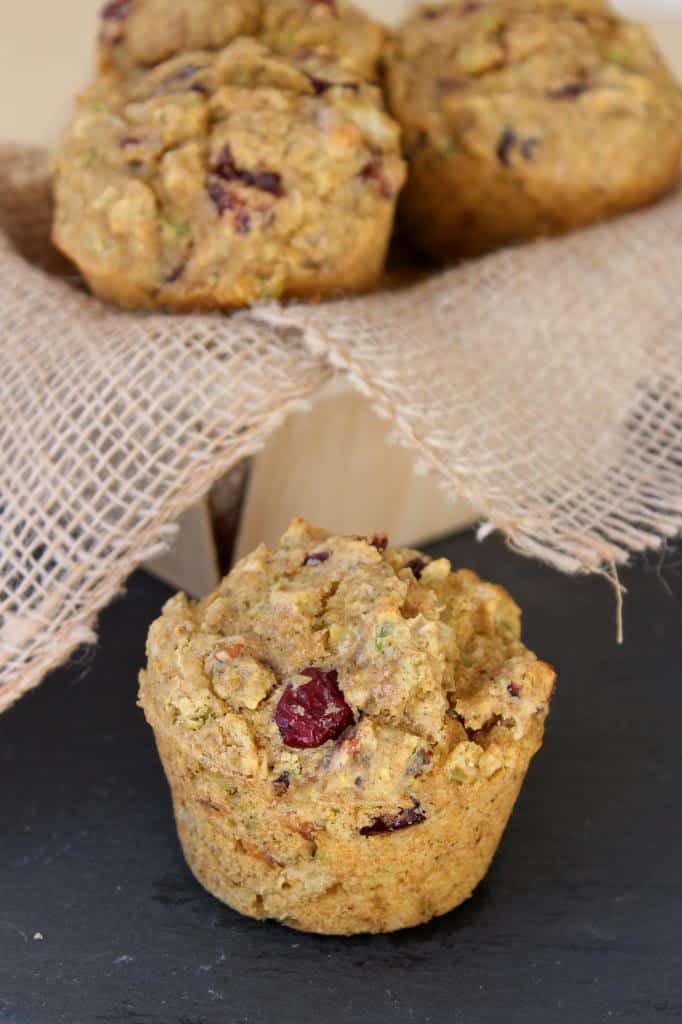 If you're looking for an easy side dish for your upcoming Thanksgiving feast, these Stuffin' Muffins are for you! They're easy to make, easy to serve, and easy to eat! They taste just like stuffing that's been baked into a muffin.
They're great by themselves, smothered in gravy, or sliced in half with a few pieces of turkey in the middle.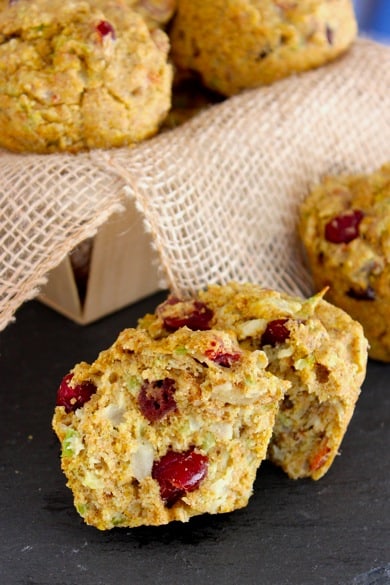 I stuffed them with everything a good stuffing should have and added some dried cranberries and chopped walnuts for fun, but you could certainly leave those out and they would still taste great!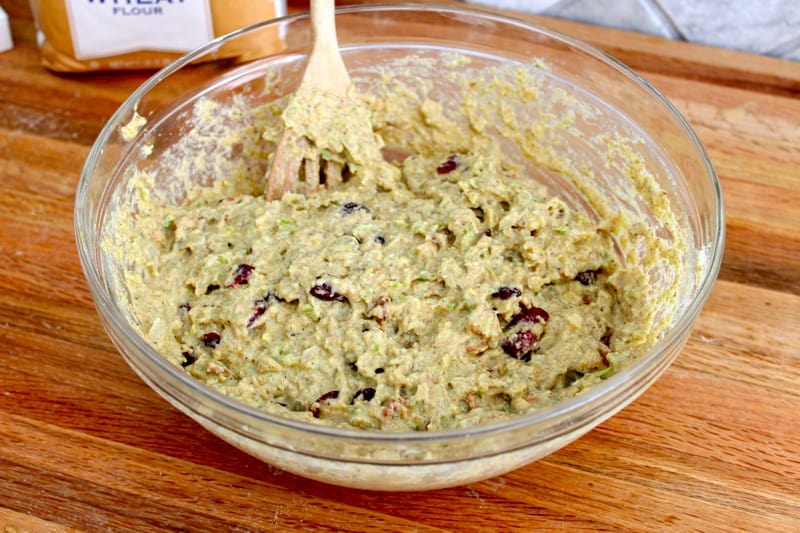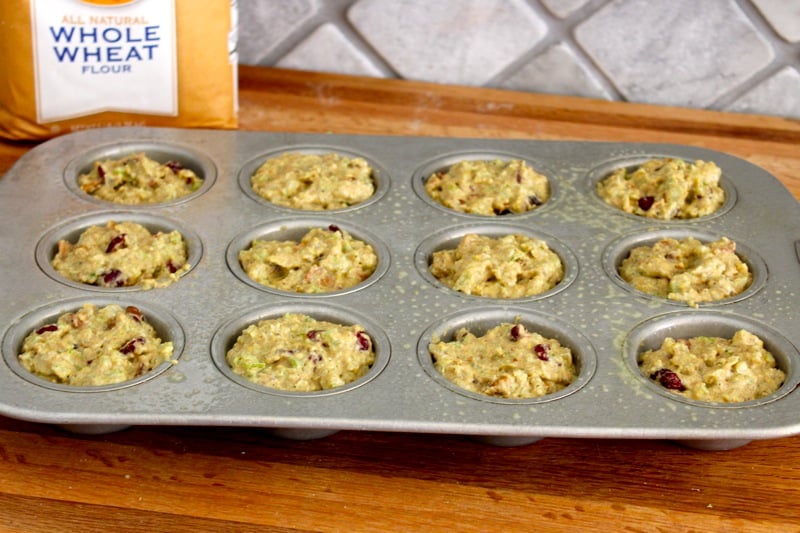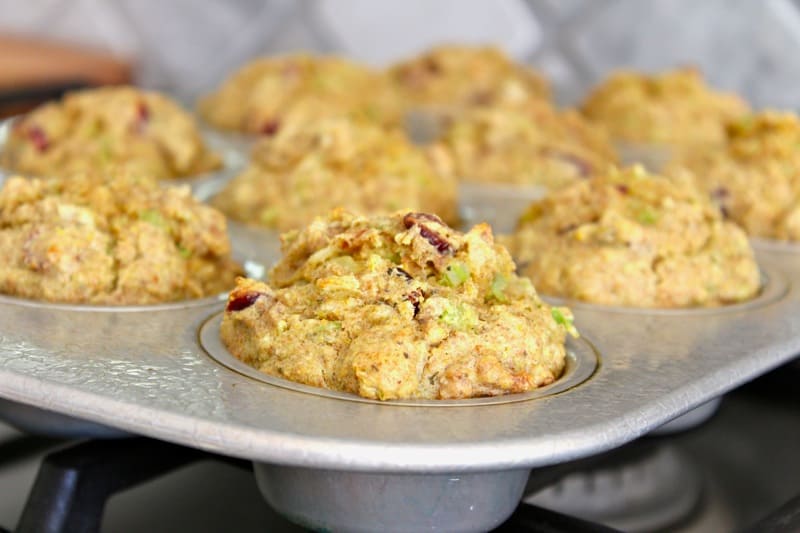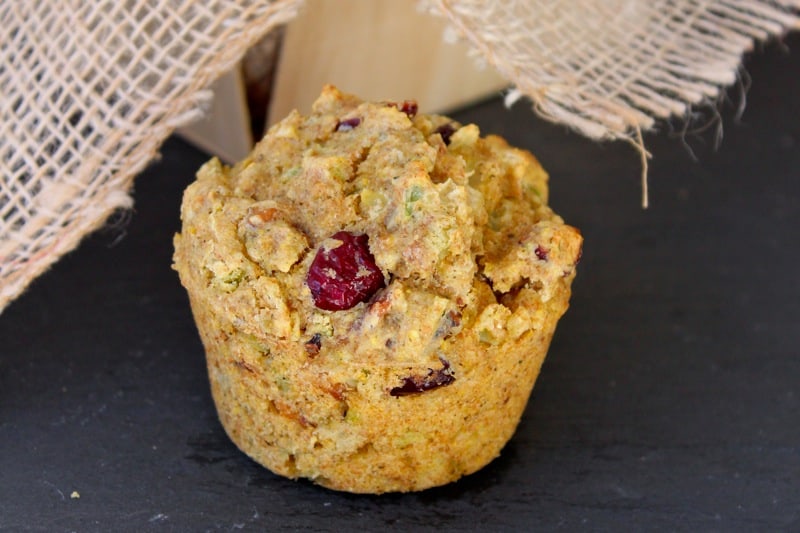 Stuff yourself and enjoy! Happy Thanksgiving!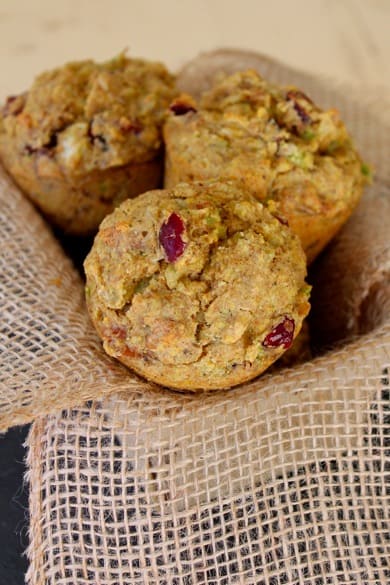 ~Maegan
This recipe was created as part of my partnership with Gold Medal Flour however thoughts and opinions are certainly my own!
[printfriendly]
STUFFIN' MUFFINS
Ingredients:
4 strips bacon, cut into small pieces
1 medium onion, chopped
3-4 celery stalks, chopped (about 1 cup)
1 cup Gold Medal® whole wheat flour
1 cup yellow cornmeal
2 tablespoons sugar
2 teaspoons baking powder
1 teaspoon salt
1 teaspoon pepper
1 tablespoon poultry seasoning
2 large eggs
1/2 cup whole milk
1 cup chicken broth or turkey stock
3/4 cup dried cranberries (optional)
1/2 cup chopped walnuts (optional)
Directions:
1. Preheat oven to 400°F. Lightly spray a 12-cup muffin pan with cooking spray and set aside.
2. In a large skillet, fry the bacon until just crisp. Add the onion and celery and let cook until tender, about 5-10 minutes. Set aside to start cooling.
3. In a large bowl, whisk together the flour, cornmeal, sugar, baking powder, salt, pepper and poultry seasoning.
4. In a medium bowl, whisk together the eggs, milk and broth. Stir the liquids into the dry ingredients until just combined. Stir in the onion mixture and then the dried cranberries and chopped walnuts, if desired.
5. Divide batter evenly among muffin cups, filling each cup almost full. Bake for 15-20 minutes or until a toothpick inserted in the center of the muffins comes out clean.
Servings: 12
Prep Time: 20 minutes
Baking Time: 15-20 minutes
Total Time (start to finish): 40 minutes
[printfriendly]