It's football, y'all! We've rounded up over 50 of our favorite game day recipes that are sure to win everyone over at the tailgate or watch-party!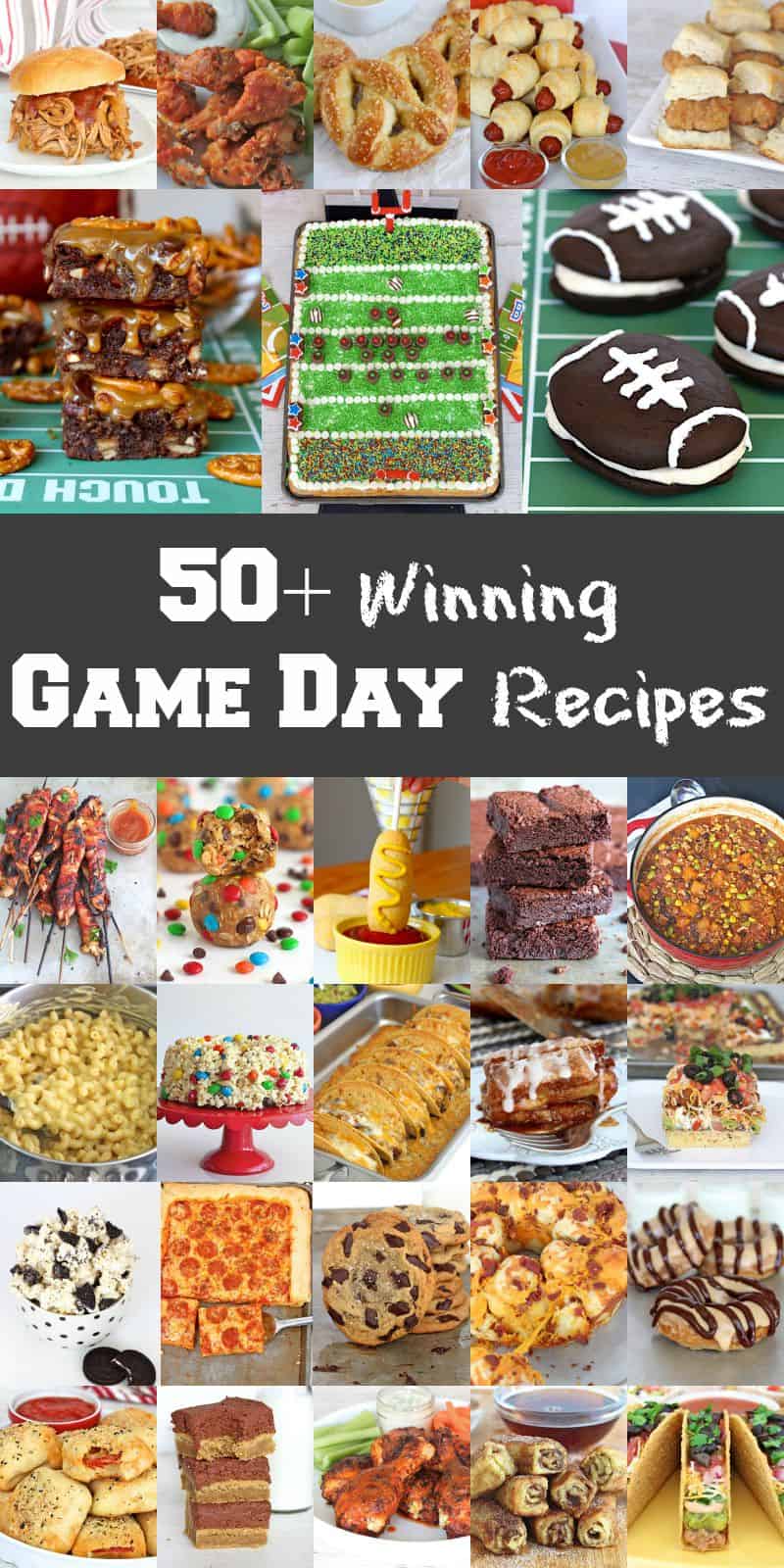 Are you ready for some football?! Well, ready or not, the season is here. Woo-hoo! We're a football loving family and we've been counting down the days until kick-off. We're excited for weekends full of tailgating, watch parties and of course, going to the games.
No game day would be complete without an awesome spread of food so we've rounded up some of our favorite recipes with everything from breakfast greats for those early games to indulgent sweets for the pre- and post-game celebrating! Lots of finger foods and hearty grub to choose from with something that's sure to please everyone.
Here's to a great season & may the best team(s) win!

Oven-Fried Mini Chicken Biscuits
Sausage, Egg & Cheese Breakfast Bake
Baked Banana Donuts with Maple Glaze

Bacon-Wrapped Grilled Chicken Skewers
Oven-Fried Pickles with Potato Chip Coating
Crispy Baked Sweet & Spicy Wings

Turkey & Black Bean Baked Tacos
3 Ingredient Slow Cooker Pulled Pork
Turkey Quinoa Chili with Butternut Squash & Edamame
Grilled Buffalo Blue Cheese Stuffed Drumsticks
Grilled Chicken Caesar Sliders

Sea Salt Chocolate Chunk Cookies
Brownie Batter Frosted Peanut Butter Bars
Cookie Dough Frosted Fudge Brownies
M&M Chocolate Chip Pudding Cookies
A special thanks to my friend, Angela, for helping me compile this list of great recipes to share.