Make sharing holiday magic easy, enjoyable and special with The BakerMama's Christmas Gathering Guide. I'll help you with decor, activities, thoughtful presents, and of course, festive eats. Not hosting? I've got you covered with hostess gifts!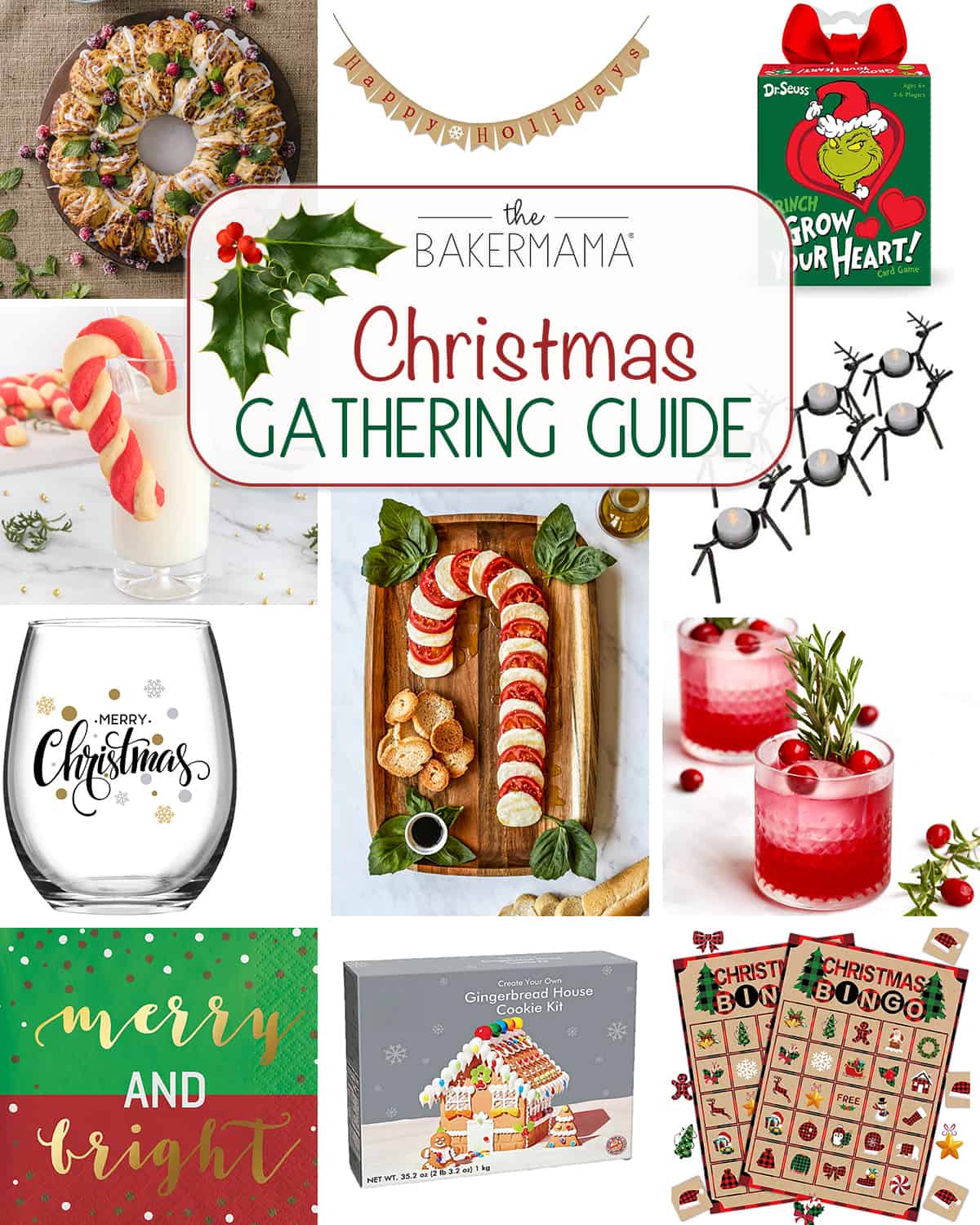 The BakerMama's Gathering Guides
I created my Gathering Guides to help you make special occasions even more special. With thoughtful gifts, sweet details, and of course great food, you can create sweet holiday memories with your family–without a lot of fuss. Enjoy!
The Most Wonderful Time of the Year
Christmas is coming! My heart almost can't take it! It's my favorite season of all. Christmas is a time of reflection for me and I feel so grateful for the blessings of loving friends and family. I find so much joy in gathering with my family, making Christmas memories and fun, festive food. From the cookies to the snack boards, we love spending time together with delicious food and a ton of laughs. I hope your Christmas celebrations are full of joy and love and of course, great food. Merry Christmas and enjoy!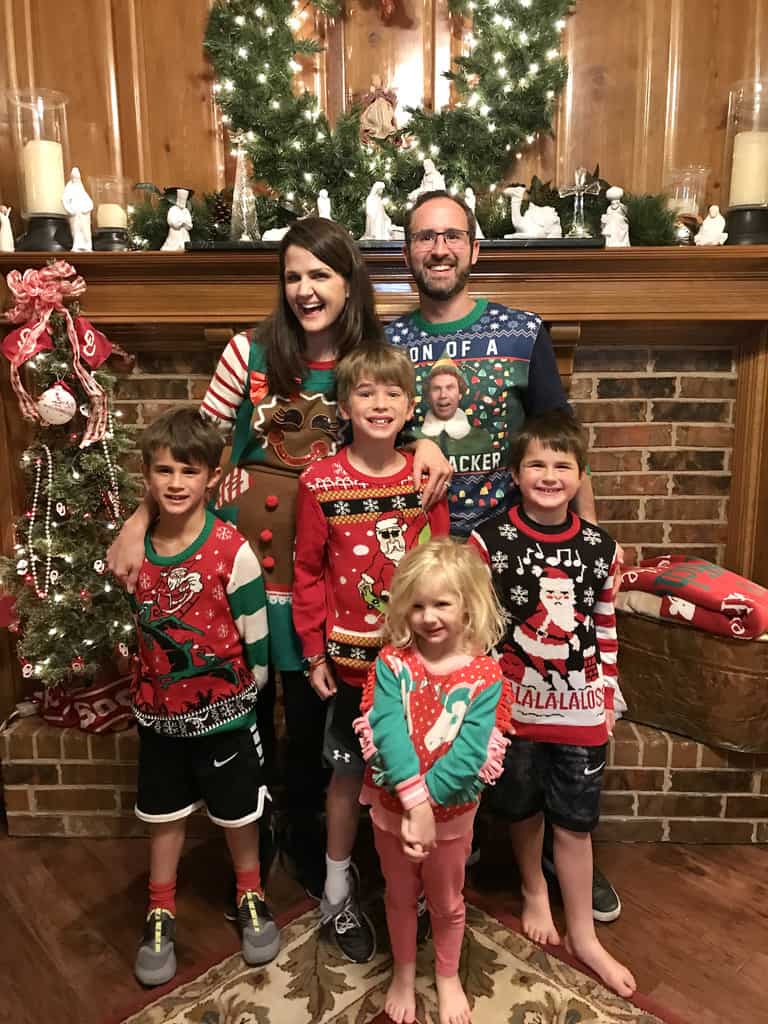 Set the Scene for Holiday Magic
Go all in on the holiday cheer. Simple touches will make all the difference at your Christmas get-together.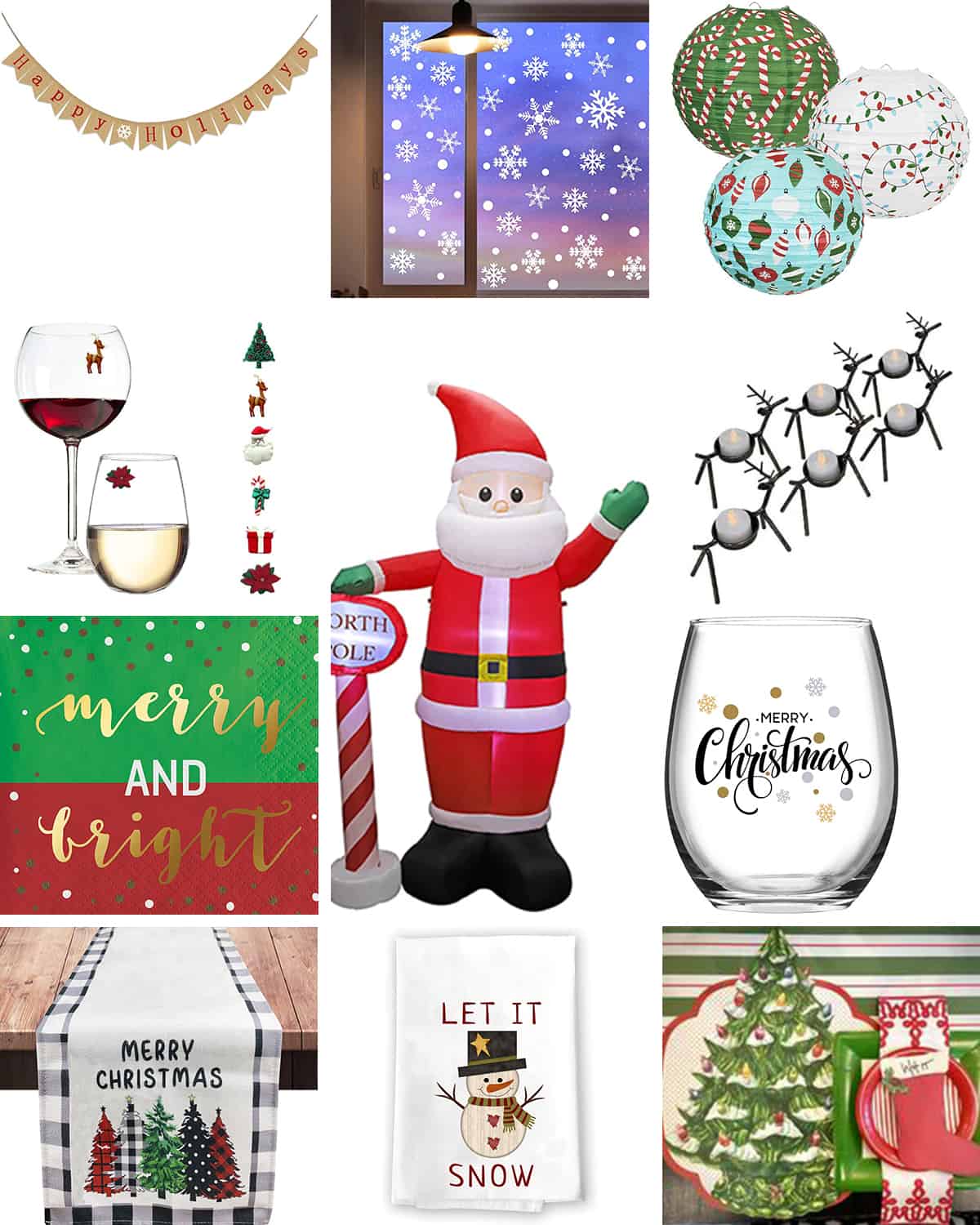 A simple Happy Holidays banner in rustic burlap says it best. No white Christmas where you live? No problem! These snowflake window clings add a frosty element to even the warmest windows. Cheery Christmas Cheer Paper Lanterns brighten up any room.
These super cute wine glass charms keep away the Merlot and Malbec mix-ups! Ho-Ho-holy giant Santa! This eight-foot-tall Santa is hard to miss and lets everyone know just where the party is! Reindeer tea light candle holders are quaint and charming and perfect for your holiday mantle or tablescape.
Festive red and green Merry and Bright cocktail napkins and Merry Christmas cocktail glasses make serving up holiday cheer even more fun.
Deck your halls…er, your table, with this cute Merry Christmas Table Runner. These adorable tea towels bring some white Christmas vibes to your kitchen. And a Holly Jolly Collection table setting from Festive Sets makes quick work of setting your Christmas dinner table.
Gather for Some Fun
Make special holiday memories with fun family activities. From silly games to sweet moments spent together in the kitchen, you'll find something to bring you closer.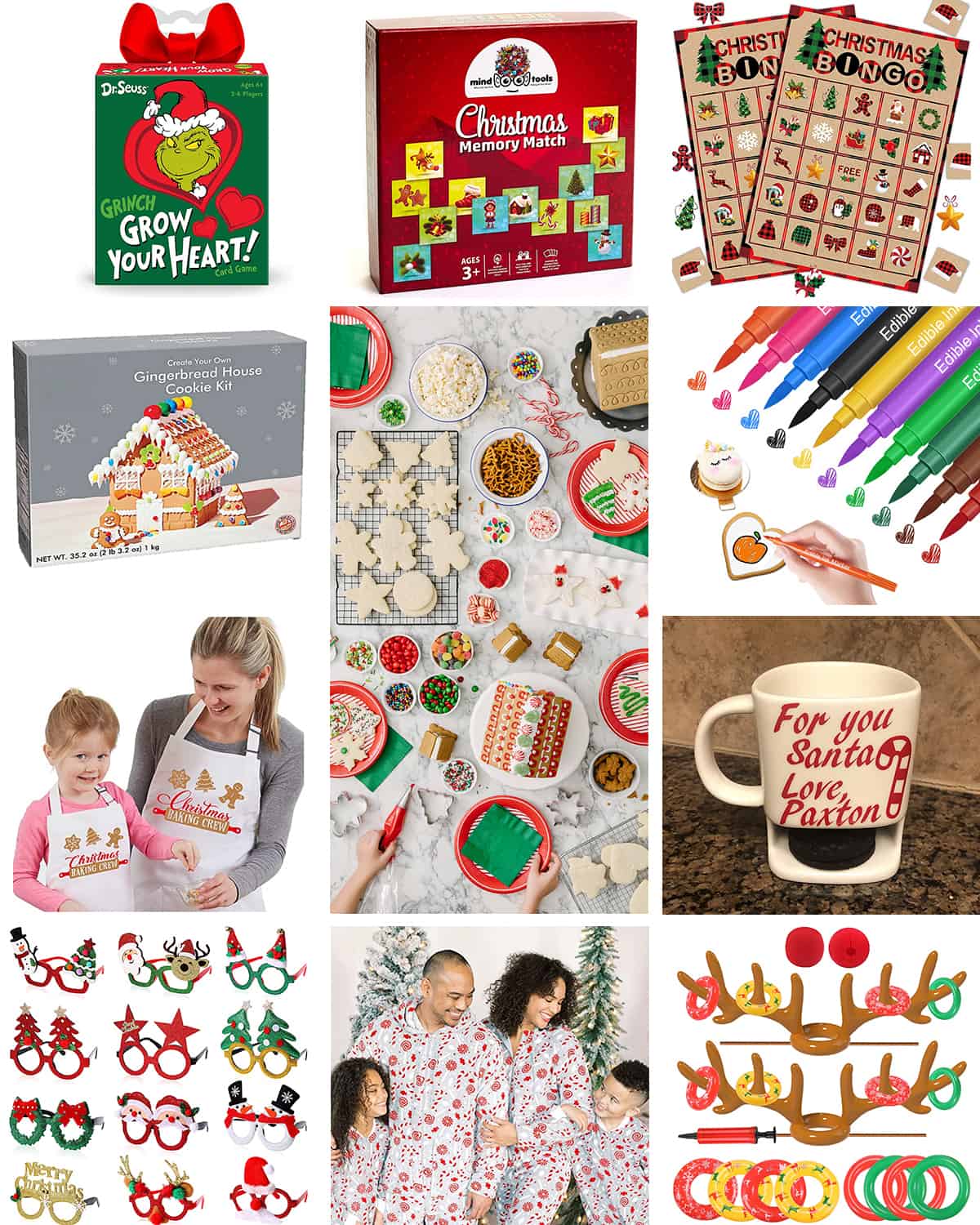 Even the grouchiest among us can't resist a round of Grinch Grow Your Heart Card Game. Sip some egg nog and put your noggin to the test with a game of Christmas Memory Match. There's never not a good time for some holy Christmas BINGO!
Cookie decorating anyone? Cookie decorating kits make it simple and easy to get started. Get creative with these edible food markers that make adding the details a breeze. Really want some fun? Grab an apron and gather around my Cookie Decorating Spread from page 214 of my Spectacular Spreads cookbook. Once the cookies are made, set some out for the Big Guy in a personalized milk and cookie mug.
Get silly with some funny and festive photo booth glasses. Celebrating over a Christmas brunch? Slip into some super cute matching family pjs (they'll forgive you one day, I promise) and make a morning of it! Try your hand at a Reindeer Ring Toss and watch things get exciting!
The Perfect Present
Leave the complicated gift delivery logistics to Santa and Fed Ex. No matter who is joining your holiday celebration, you'll find the perfect present without running all around town.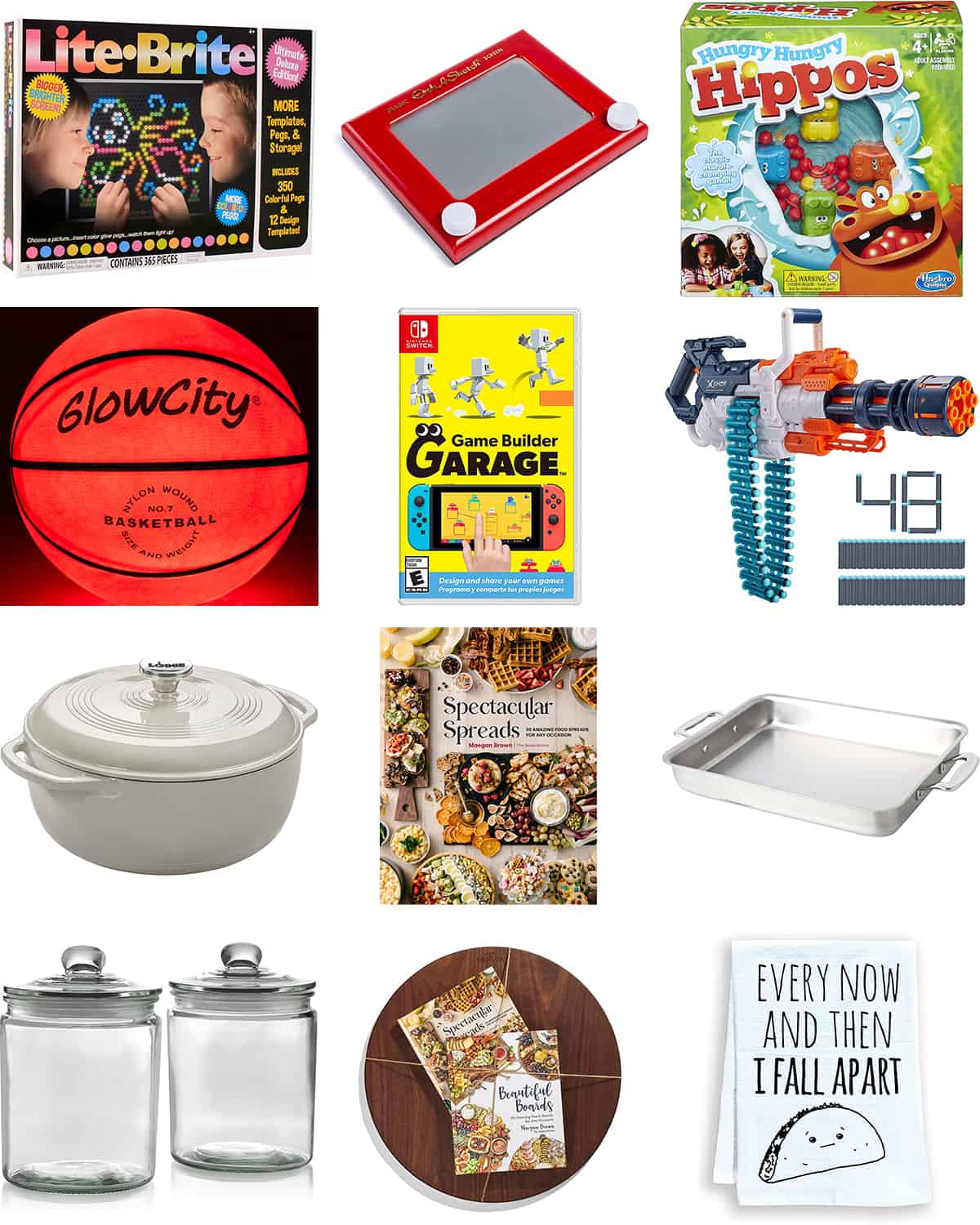 I can't be the only one who's excited to see these old school toys make a comeback! Let the kiddos dim the lights and get creative with Lite-Brite. Or gift your fidgeter an Etch-a-Sketch and get ready to marvel at their low-tech creations. You know Hungry Hungry Hippos will be a hit — who can resist those chompers?
A glow-in-the-dark basketball makes shooting hoops at night a whole new adventure for your active kids. Game Builder Garage for the Nintendo Switch is perfect for that young gamer in your life. Load up and choose teams. This Nerf gun will make them undefeated in a backyard battle.
For your favorite home entertainer, an Oyster White Lodge Dutch Oven is elegant and so useful. And if I do say so myself, a copy of Spectacular Spreads is sure to earn some smiles. A gleaming stainless steel roasting pan will bring joy to the foodie in your life.
You'll never go wrong with a glass cookie jar filled with homemade treats. A thoughtful Boards by The BakerMama gift set shows you care and some silly, funny kitchen towels add a little laughter.
Festive Foods
Kids and kids-at-heart will be charmed by the deliciously festive snacks in my Christmas Eve Snacks Spread. From pages 225-229 of my Spectacular Spreads cookbook, this spread is merry and bright and an absolute delight!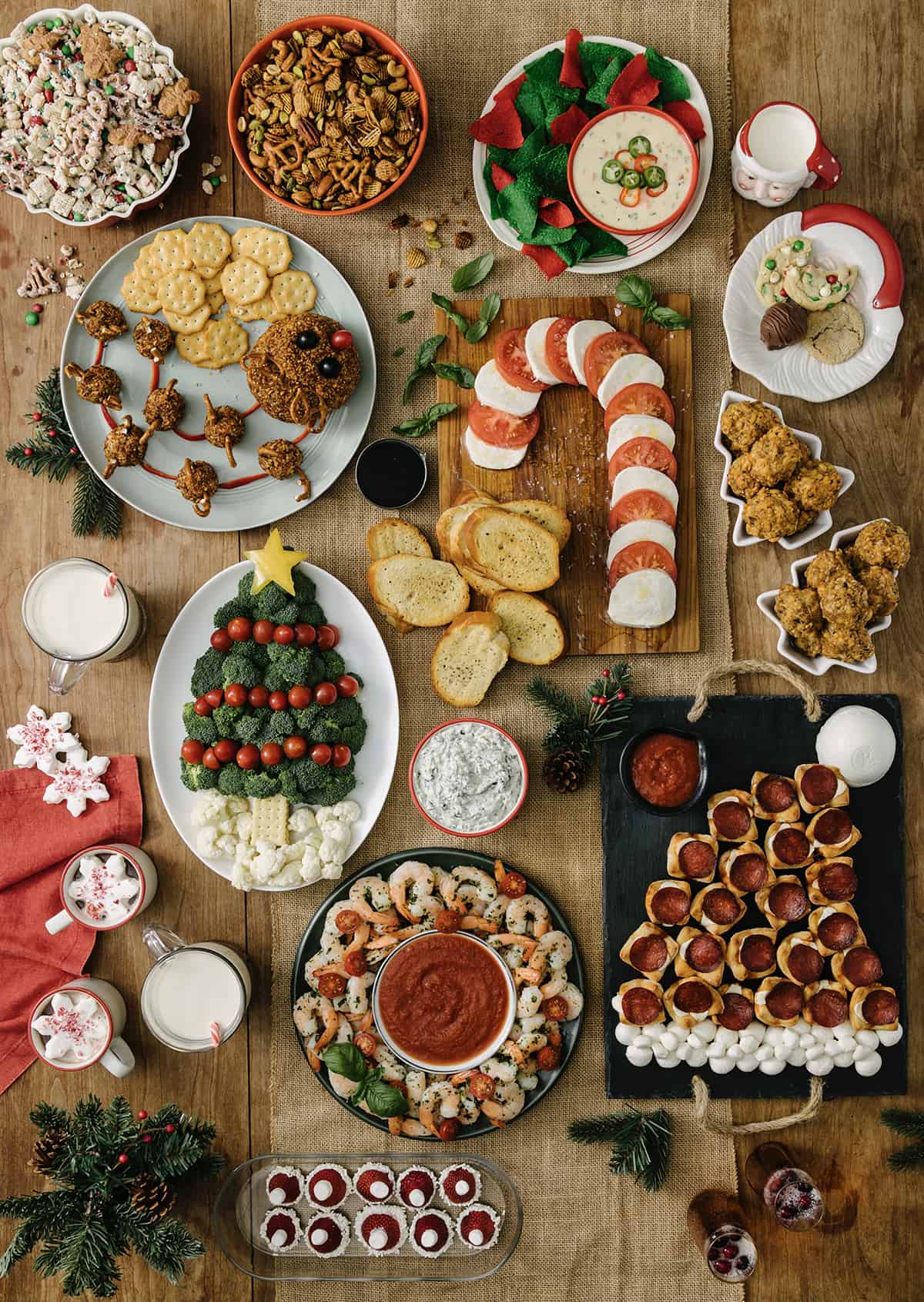 Easy, festive and delicious. Need I say more? These holiday recipes are all so easy to make, festive to serve, and sure to be a holiday hit!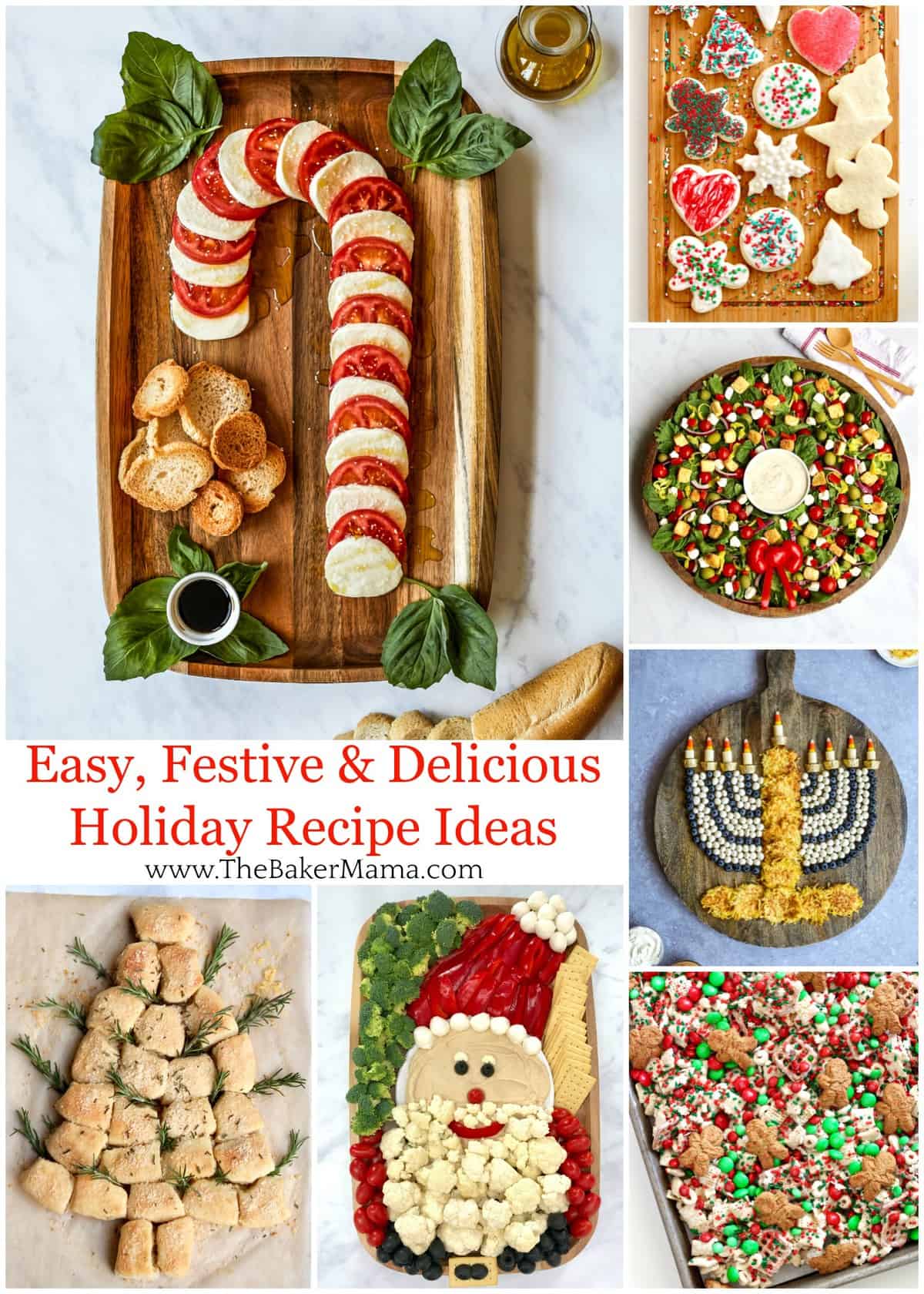 Hosting a Christmas breakfast? My Must-Make Christmas Breakfast Ideas are perfect for feeding hungry revelers. From something savory to something sweet and always something totally delicious, these breakfast recipes make any morning meal a special occasion.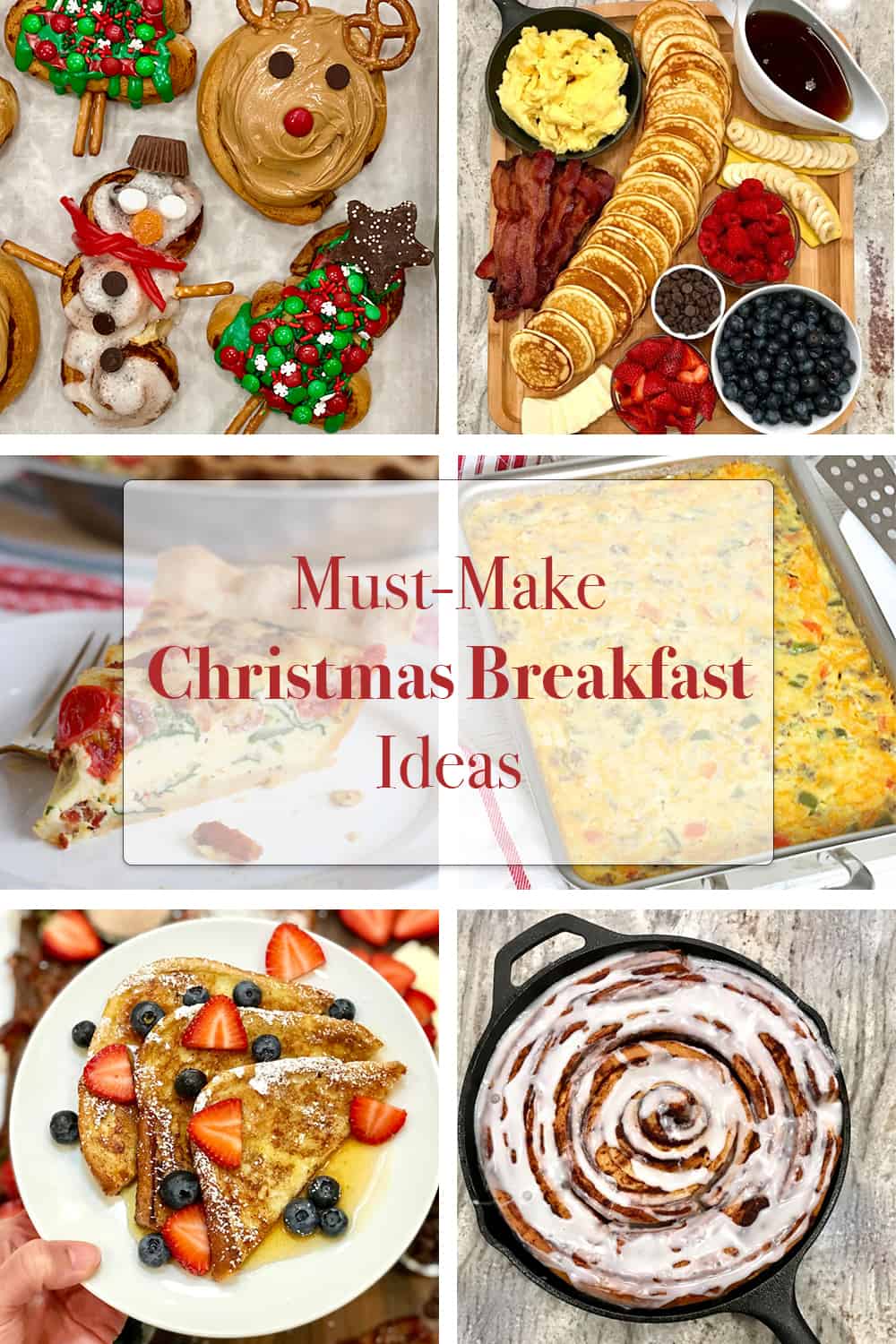 A Gift for the Hostess
Not hosting this year? Show your gratitude to your Thanksgiving dinner hosts with one of these thoughtful gifts from my Hostess Gift Guide. There's something for everyone!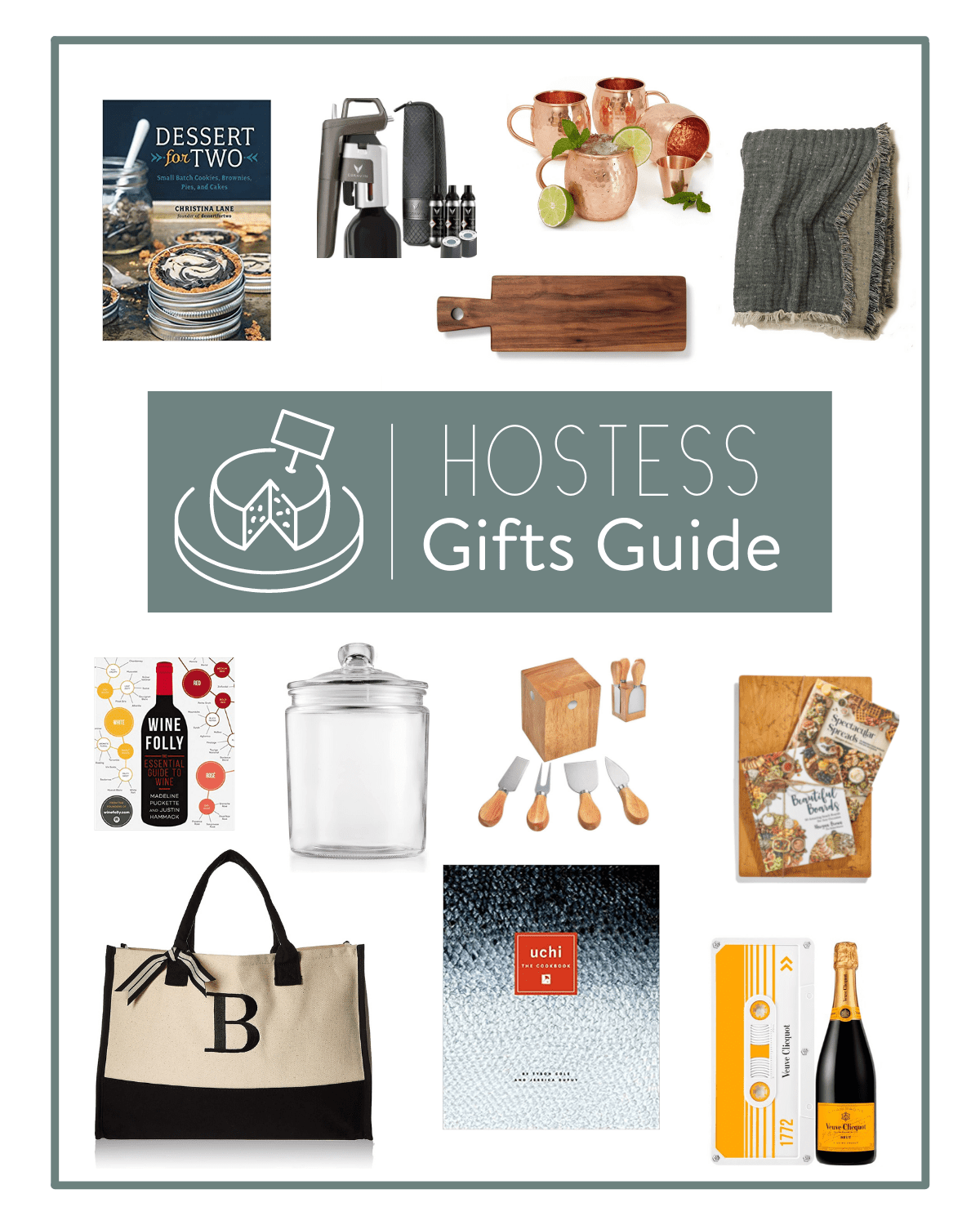 Merry Christmas!
I hope my Christmas Gathering Guide makes your holiday festive and special! If you use this guide, be sure to snap a picture and share it with me on Instagram @thebakermama so I can see. I just love seeing you enjoy the inspiration I share. May your blessings be too many to count!
xoxo,