We brought our favorite Dallas donuts together for a head-to-head taste-off to determine which ones are the best of the best!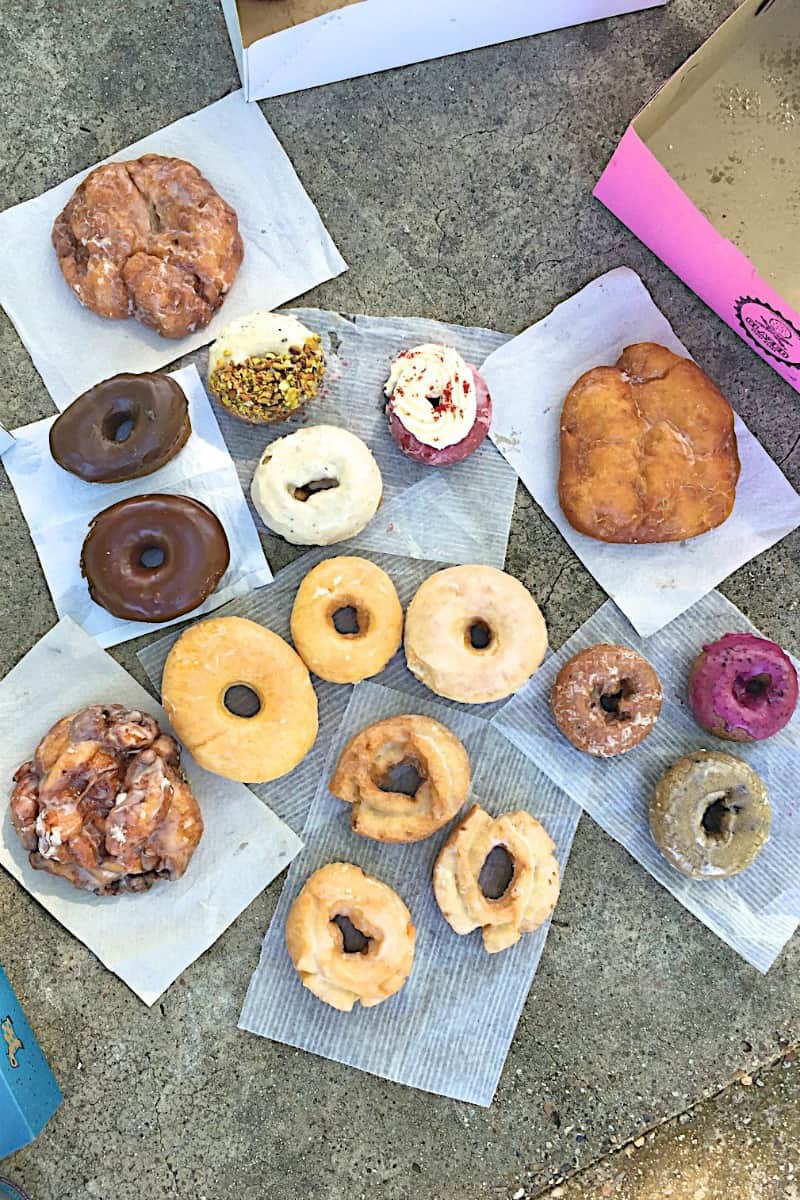 If you know us, you know we LOVE donuts…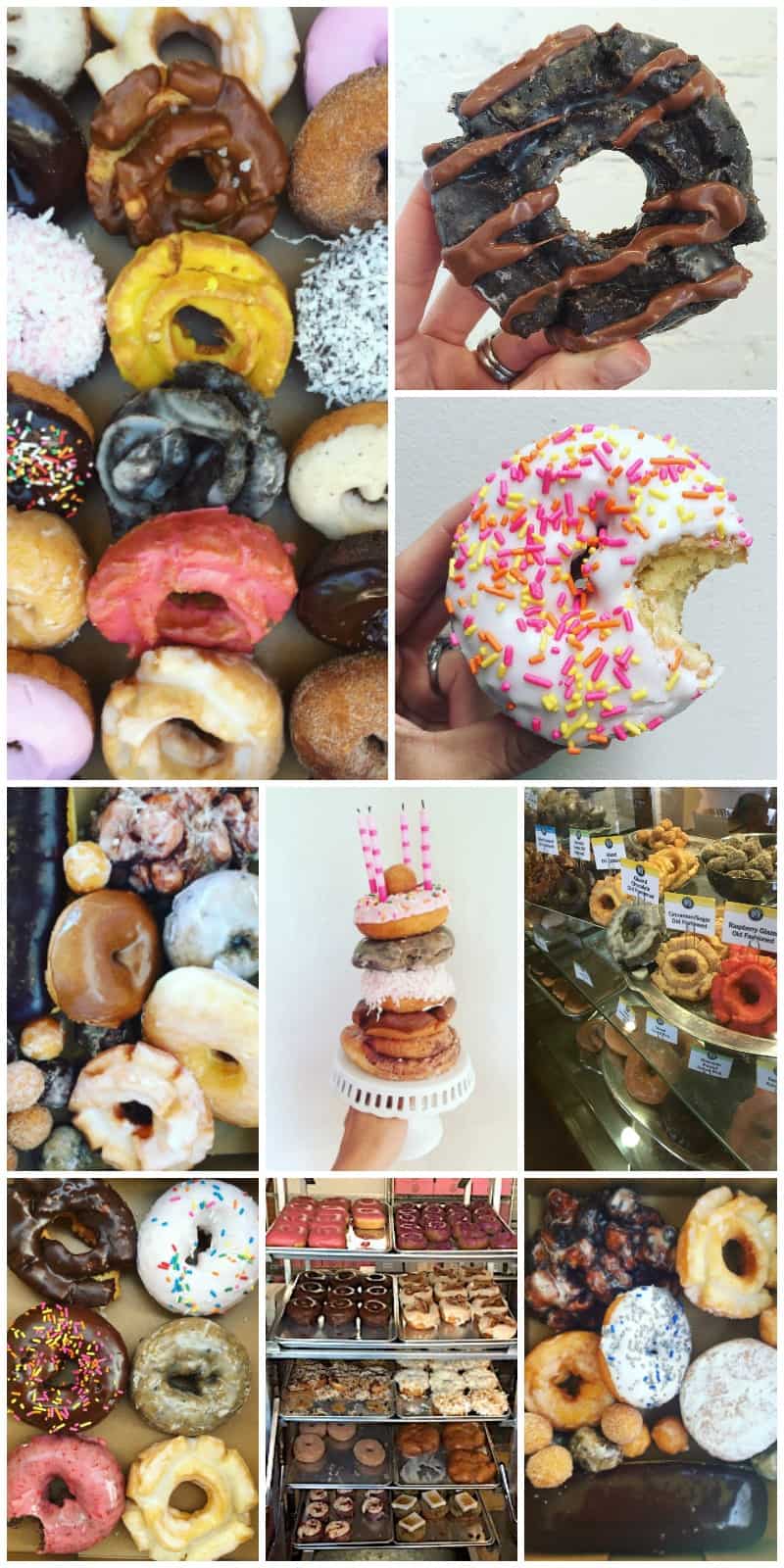 Like A LOT! We're regulars at the best donut shops in town. When we travel, we plan our trip around finding and eating the best donuts of that destination. And we even fry (or sometimes bake) our own donuts at home. We just can't get enough of them!
Our favorite donuts (the ones we always order no matter which donut shop we're at) are: glazed old-fashioned, raised glazed (also called yeast), blueberry cake and an apple fritter or whatever flavor fritter they make. And then we'll usually try a specialty donut that the donut shop is known for or that looks really yummy. And the boys love the ones with sprinkles, of course!
We've been going to our three favorite donut shops here in Dallas for years and we love them all! We're talking hand-crafted donuts, not the shops that buy their dough from the same supplier and just fry it up and you can't tell one shop from the next. These three donut shops have their own passionate way of doing donuts and they all do them so deliciously.
We've been dreaming up the idea of a donut showdown amongst the three donut shops to determine which ones are the best of the best, in our opinion! And we finally made it happen…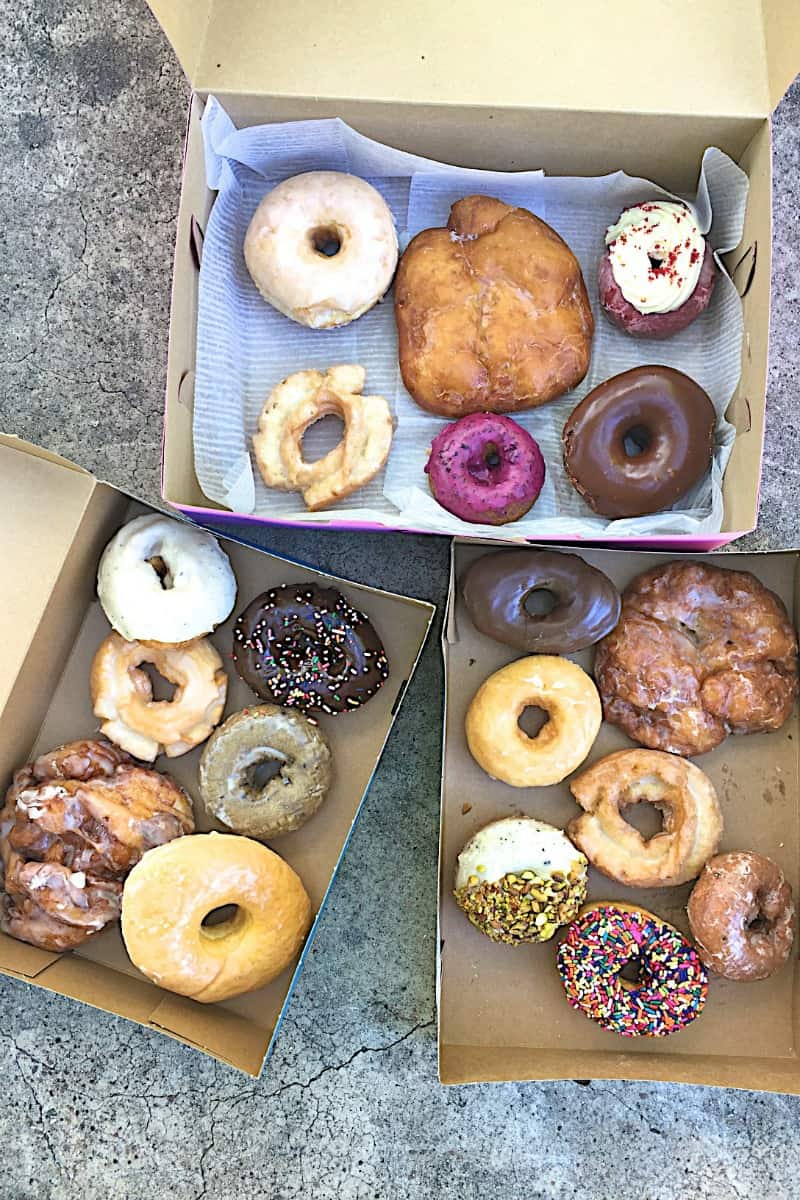 We loaded up the car (with homemade iced lattes in tow) and drove around to pick up a box of donuts from each of our favorite donut shops. At each donut shop, we got a glazed old-fashioned, a raised glazed (also called yeast), a blueberry cake, a fritter and a specialty donut. We then headed to a park for the big showdown.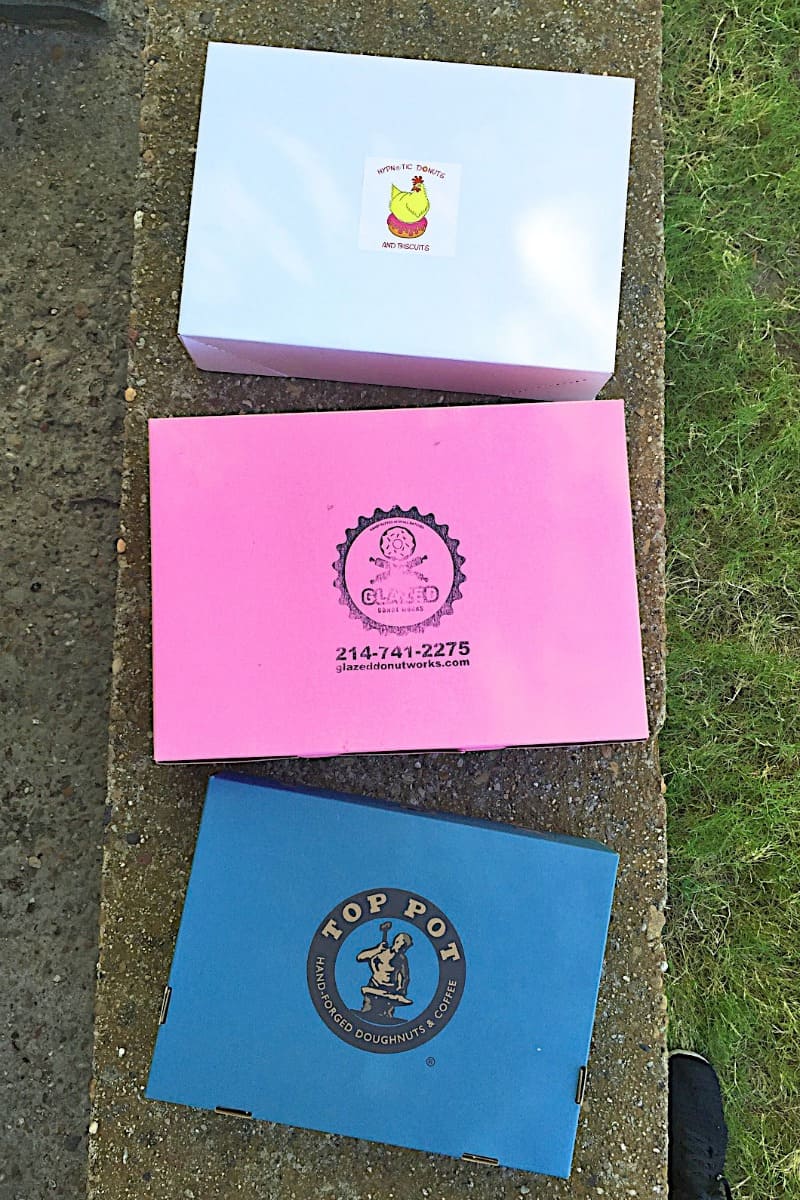 First up was Top Pot Doughnuts. If you follow me on Instagram, you know that we frequent Top Pot the most. Not only do they have awesome donuts, but they brew great coffee too. They have multiple locations throughout Dallas now, but the first Dallas location is super convenient to us with plenty of seating both inside and outside for our family of six to sit and enjoy our donuts…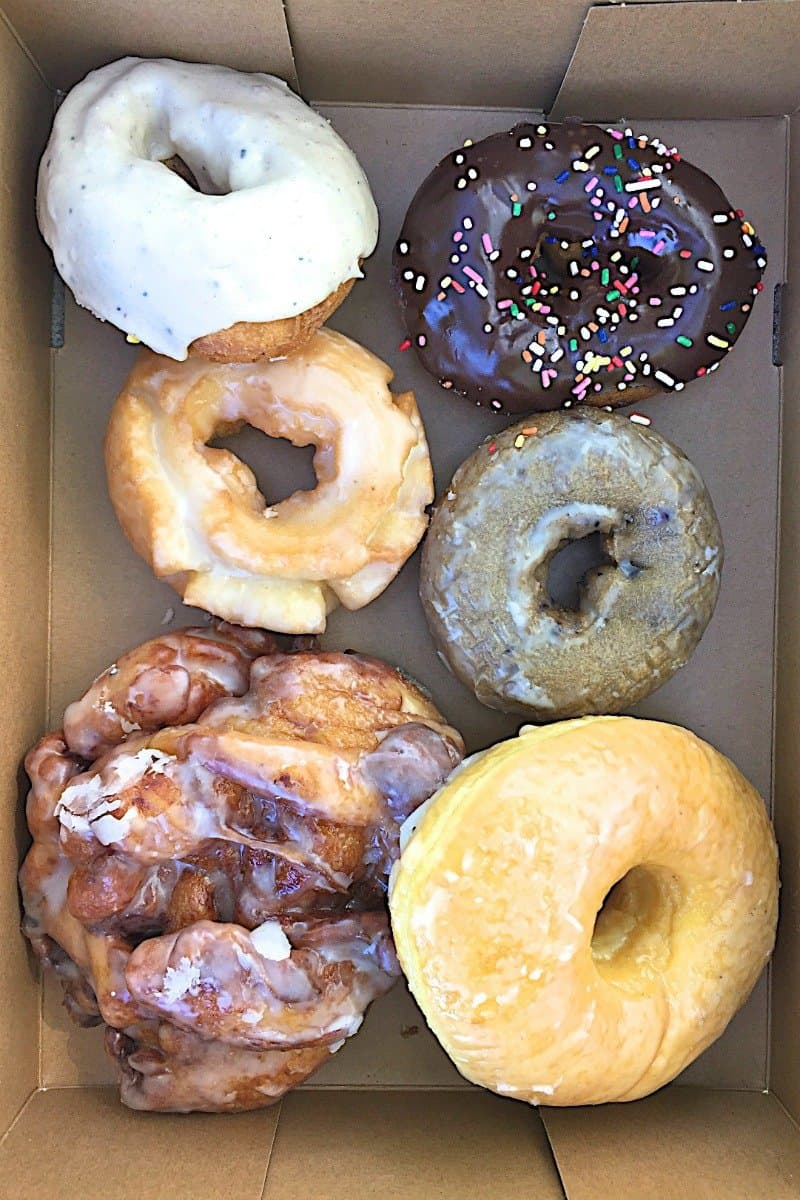 Next was Glazed Donut Works. Glazed is located in Deep Ellum and is open mornings (except Mondays and Tuesdays) and then late-night on Thursdays through Saturdays when they offer crazy creations like donut ice cream sandwiches and donut grilled cheese. We often go to Glazed to cap off a fun night out on the weekend. I've been known to have our Uber driver swing us by there at midnight or later for a box of fresh donuts before taking us home. Haha! The donuts are beautiful, creative and delicious. Parking is a bit of a pain and they don't have any indoor seating, but they fry up some fabulous donuts, so we still make our way there as often as possible…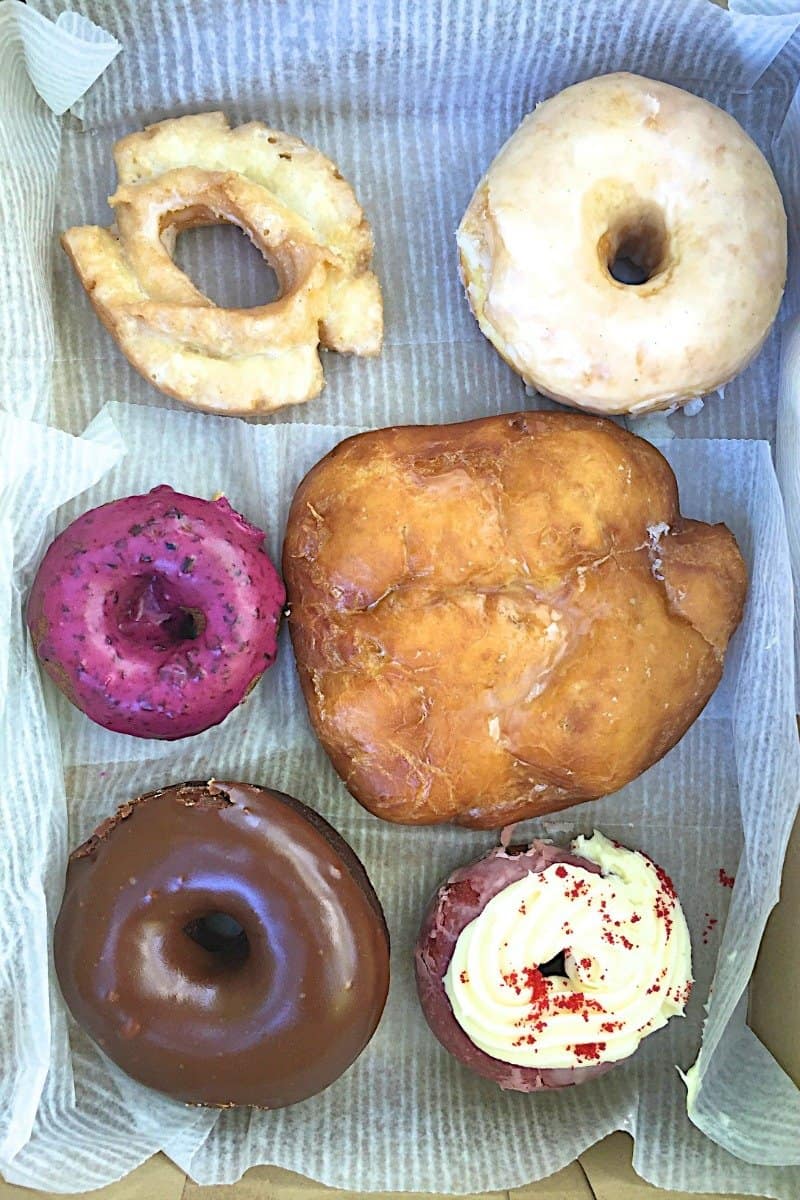 Last but certainly not least, was Hypnotic Donuts. A fun and hip donut shop on the east side of Dallas that almost always has a line (good sign!). Their donuts are always fresh and the service super friendly. They're also known for their chicken biscuits, but we've tried them three times now and just haven't been impressed. We just stick to the donuts when we go here. And we always take them to go because the seating is limited and as a family of 6, we'd pretty much take up all the seats they have. So we usually just take them to White Rock Lake which is very close and enjoy them before playing at the park or walking around the lake…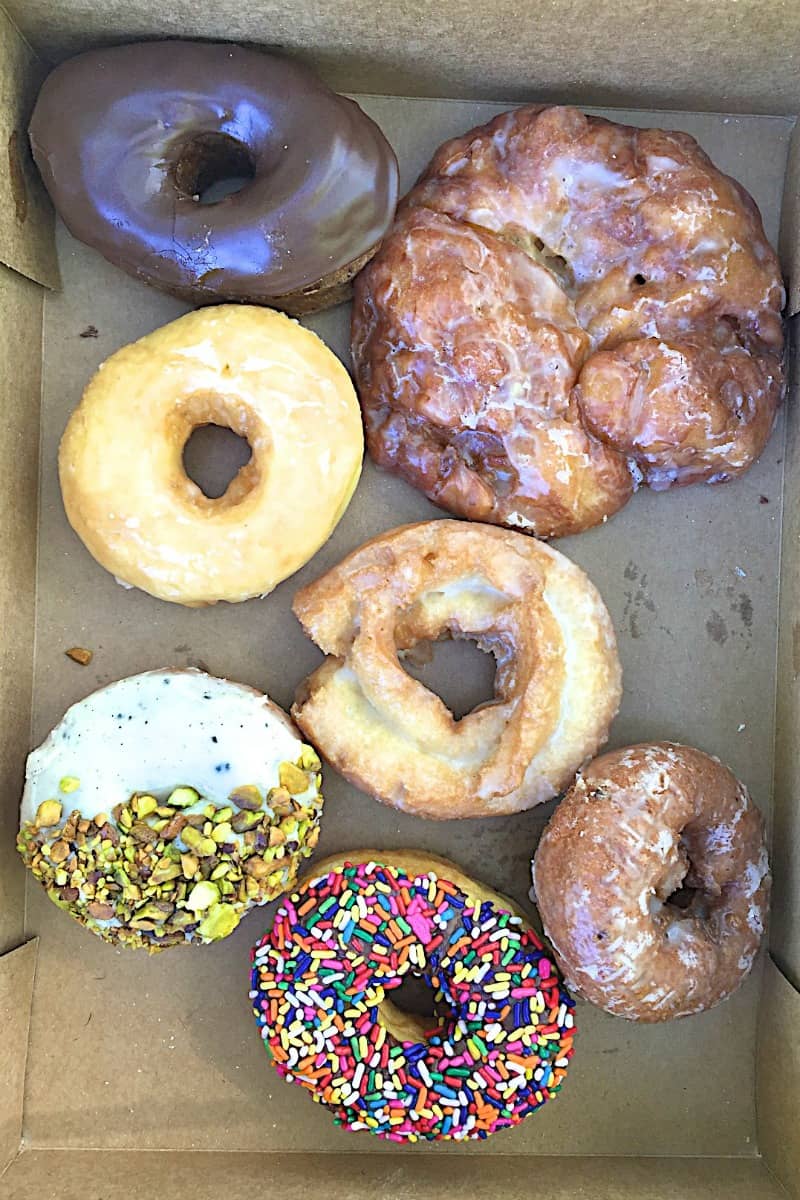 We grouped the donuts by type and started the big taste-off. Here we go…
Glazed Old-Fashioned
1st: Glazed Donut Works – crisp on the outside, dense and buttery on the inside with a perfect cakey texture, great glaze
2nd: Hypnotic Donuts – not as crisp on the outside or dense on the inside as Glazed Donut Works, but still dang delicious
3rd: Top Pot Doughnuts – pretty soft on the outside, still dense and delicious on the inside, overall great buttery sweet flavor
Raised Glazed (Yeast Donut)
1st: Hypnotic Donuts – melt in your mouth, light and airy on the inside with a slight crisp on the outside, perfectly glazed
2nd: Top Pot Doughnuts – big and thick, yet still light and airy
3rd: Glazed Donut Works – greasier than the others which made it heavier and not as airy as we like, a little too much glaze
Blueberry Cake
1st: Top Pot Doughnuts – great cake texture, crispy on the outside, blueberry flavor on point and perfectly glazed
2nd: Hypnotic Donuts – great cake texture, but lacked in blueberry flavor
3rd: Glazed Donut Works – hard to compare because it's vegan so it was pretty dry on the inside with not enough blueberry flavor, the blueberry glaze is blissful though
Fritters
1st: Top Pot Doughnuts Apple Fritter – big fritter that's crisp and perfectly glazed on the outside while soft on the inside with several pockets of cinnamon-y apple chunks throughout
2nd: Hypnotic Donuts Apple Fritter – great apple flavor, but had the texture of a regular raised donut instead of all the little nooks and crannies of a great fritter
3rd: Glazed Donut Works Pineapple Fritter – fabulous flavor, but again tasted like a flattened donut instead of pockets and layers throughout
Specialty Donuts – I'll just highlight each of these because they're all different and delish!
Top Pot Doughnuts Spiced Chai Cake Donut – this donut is a dream! It's perfectly spiced with a great cake texture, crisp on the outside and a glorious glaze. Great for fall, but I order it year-round!
Hypnotic Donuts Peace'statio Donut – I'm obsessed with this donut! There's just something about it that gets me every time. It's a cake donut with a brown butter glaze and pistachios on top. Enough said.
Glazed Donut Works Red Velvet Cake Donut – If you love red velvet cake, you'll love this donut! A rich red velvet cake donut is topped with an even richer cream cheese frosting. Just do it!
Chocolate Raised Chocolate Glazed Donuts
Oh, and we also picked up some chocolate raised chocolate glazed donuts from Glazed Donut Works and Hypnotic Donuts. I was curious and wanted to compare them. Both were just okay. I think the chocolate or cocoa powder in the dough dries it out a bit which takes away from the light and airy texture a good raised donut should have. The chocolate glaze on both were great, but I wouldn't order them again.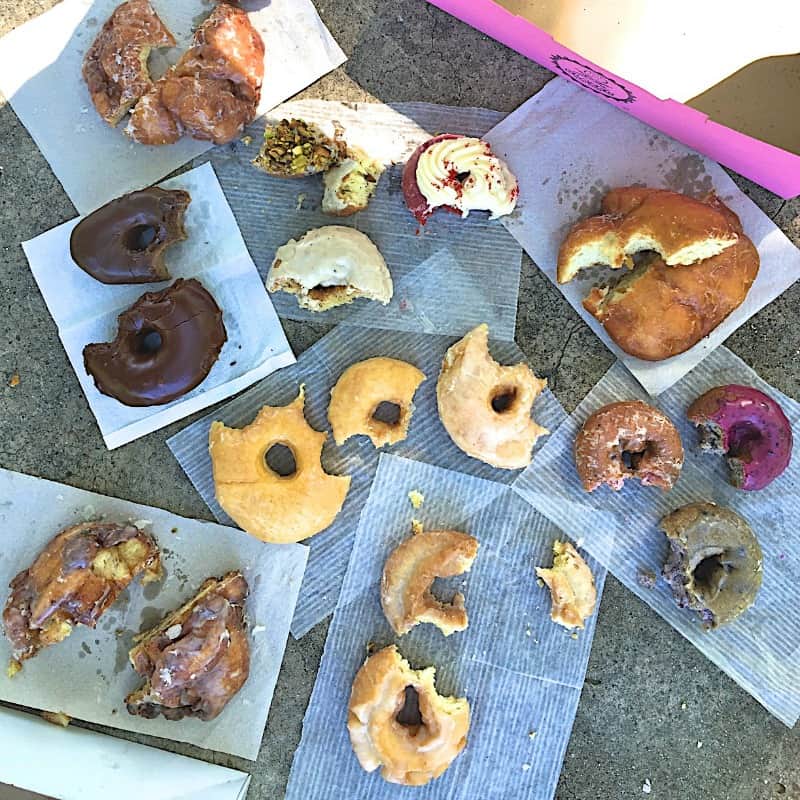 Well, there you have it. Our take on the best donuts here in Dallas. It was a sweet showdown, that's for sure!
In conclusion, we now have our faves at each place. If we're craving an old-fashioned, we know we need to go to Glazed. If we're in the mood for a good ol' raised glazed, Hypnotic it is. And if we need our fritter fix, Top Pot to the rescue. Along with all the other great donuts each one has to offer, because you know we can't order just one! ;))
They're all great donut shops and we're thrilled they're all here in Dallas! So if you live here or are traveling here soon, you can't go wrong. Dallas does some dang good donuts!
See ya round, like a donut, my friends! ;))
xoxo,
Maegan
This post was brought to you by my love (aka addiction) for donuts, not any of these donut shops! ;))
Be sure to follow all my crazy donut loving adventures on Instagram and with the hashtag #thebakermamadoesdonuts