In my new cookbook, Spectacular Spreads, we're taking it beyond the boards. Way beyond! This book is all about laying out a spread that you and your loved ones will enjoy and create memories with.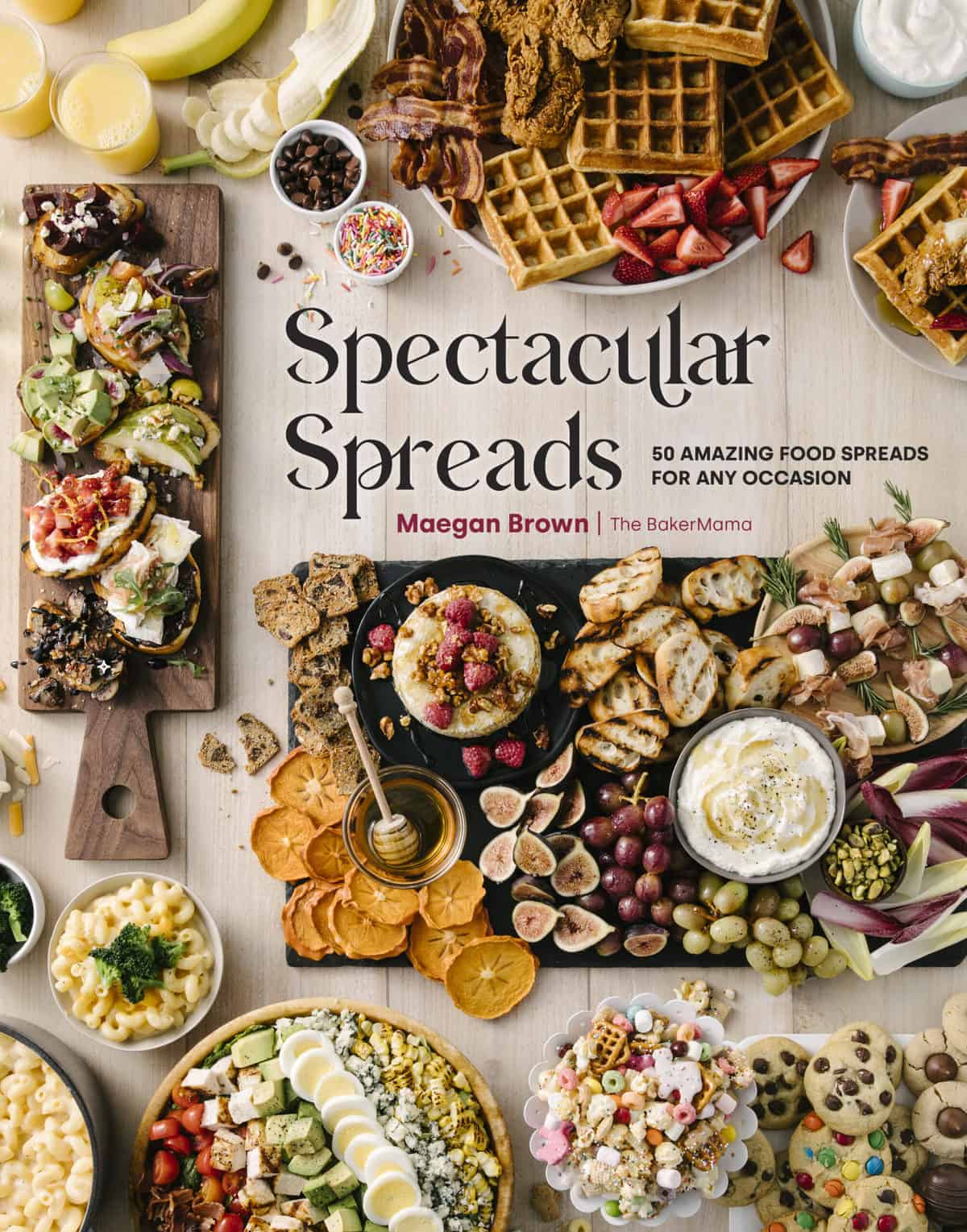 It's Real and It's Spectacular
Hi, Friends! I don't know whether to laugh or cry, jump up and down, or just collapse and take one very long nap. Or maybe all of those! I'm so excited and relieved to share that it's finally done! My new cookbook, Spectacular Spreads, is now available for pre-order. Woo-hoo! You can learn all about it here! Get a sneak peak at some of the gorgeous, yummy spreads, pre-order your copy, and even sign up for some super fun giveaways.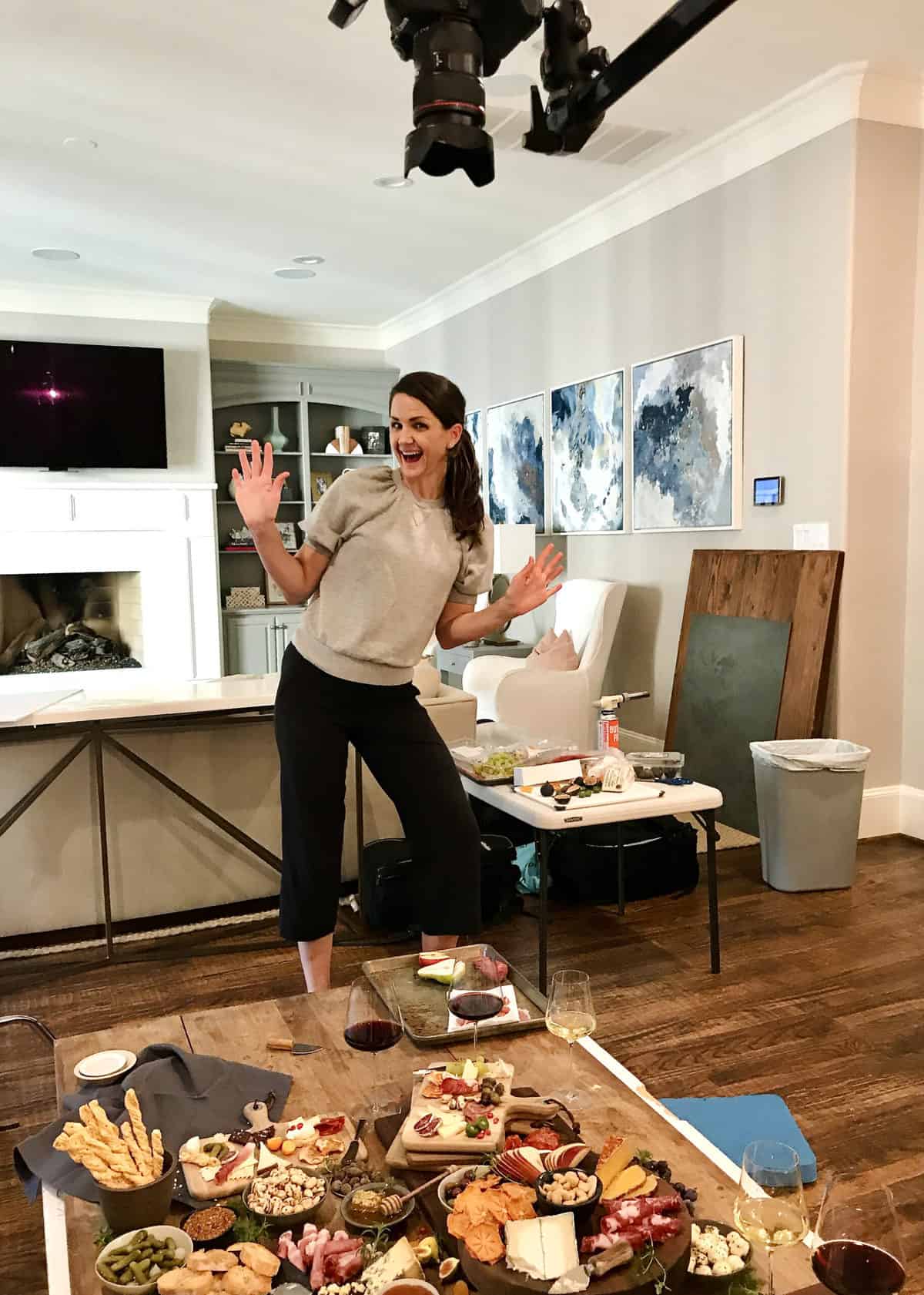 This has truly been such a labor of love, and a long one in the making! I first started working on Spectacular Spreads in September of 2019 shortly after Beautiful Boards was released. I had so many spreads, recipes and creative serving ideas that I was so eager to share. And I wanted to put them all in one book that you can use as a resource for feeding your family and entertaining a crowd.
I put so much detail and instructions in this book! From planning out each menu, to testing each recipe numerous times, to making sure I've given you all of my tips for easily preparing it and serving it, I left nothing to chance. I am confident that you are going to find Spectacular Spreads to be a one-of-a-kind cookbook that you can't live without. My hope is that you turn to it again and again for every occasion, from an easy weeknight dinner with the family to a big elaborate celebration with your friends. I can hardly wait for you to enjoy them!
It's Also Available for Pre-order!
Did I mention you could pre-order your copy today? You can! And it would make me so happy! It's coming to retailers in September (just in time for holiday gifting!). Spectacular Spreads makes the perfect gift for all occasions (holidays, birthdays, weddings, house warmings). Don't wait! Stock up on it now so you don't miss out!
Thanks & Acknowledgments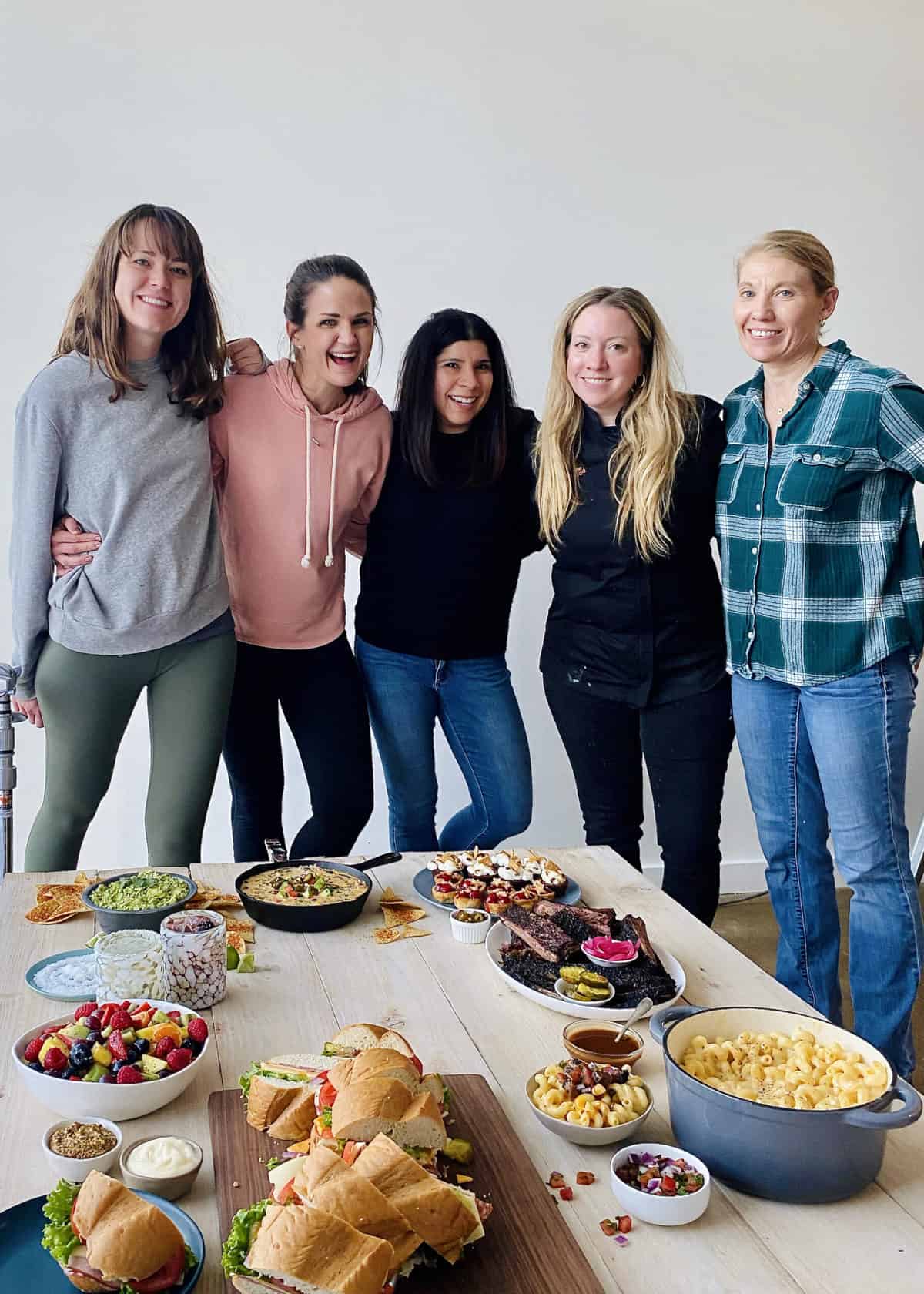 Truly, I couldn't have created this book without help from some very talented and special people in my life! So much love and thanks goes to my husband, Brandon, and to our four kids for supporting me, encouraging me, and inspiring me with every spread and recipe in this book.
And a huge thank you goes to my incredibly talented photographer, Kelsey Foster, for capturing each spread so beautifully. To the amazing food stylists, Stephanie Greenwood and Traci Paga, for their passion and perfection in helping me bring each of these spreads to set. Also to my treasured assistant, Monica, for wearing so many hats to help me keep the business, the book and my family life running smoothly. To my savvy social media and content manager, Heather, for ensuring we are still sharing amazing content regularly and for helping me explain each spread so enticingly! And to all of the team at Quarto Publishing for trusting and believing in me to bring another masterpiece into your homes!
xoxo,