Sharing a peek inside Brooklynn's bedroom that I had so much fun (and maybe went a little overboard) decorating!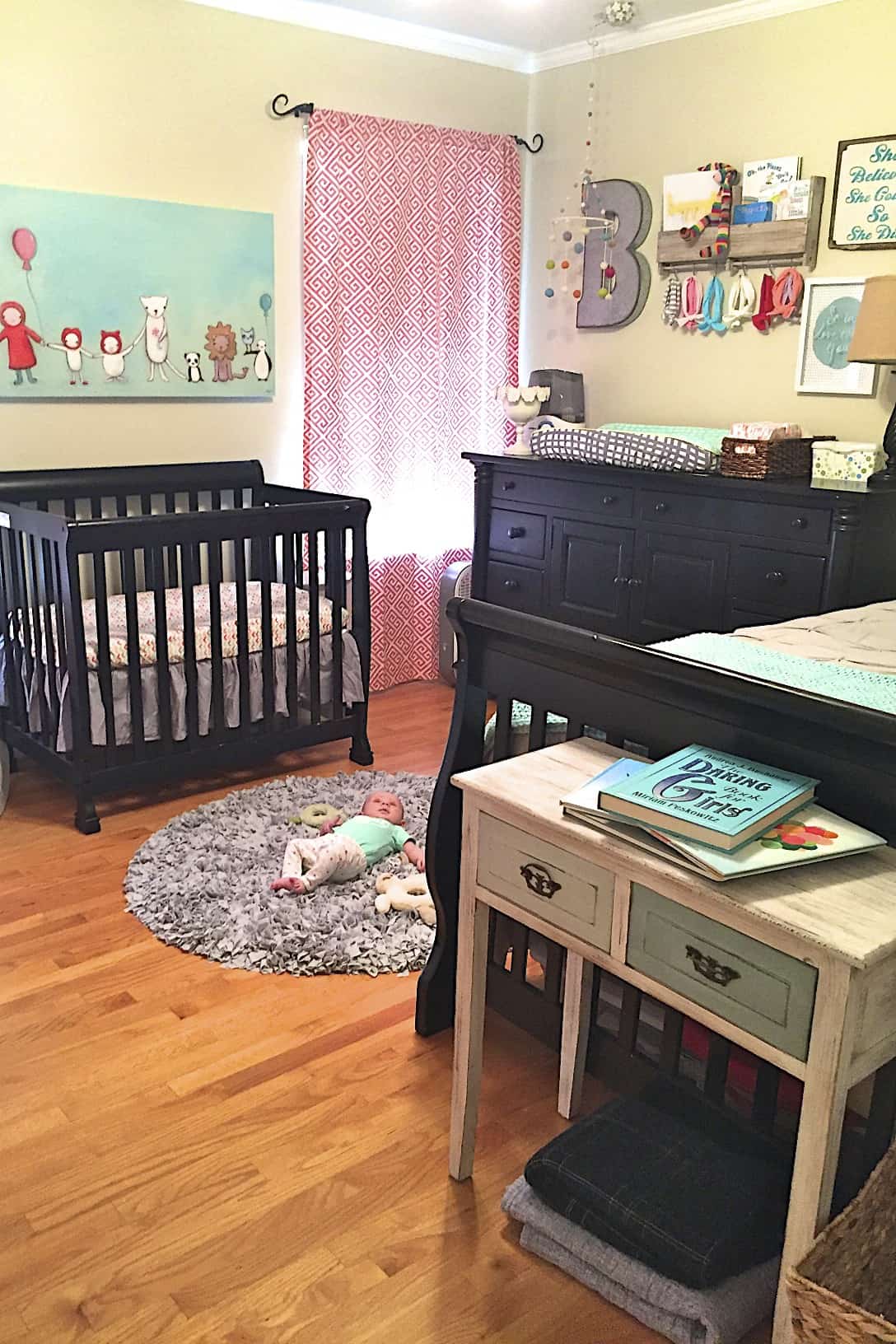 Since we didn't know whether we were having a boy or a girl, I didn't worry too much about the baby's room before Brookie was born. My sweet sister was in town a few times before she was born and made the room look so cute with what we had on hand from the boys' rooms when they were babies. And honestly, I already had the room stocked and set-up for a boy because that's all we had and there was a 50% chance we could have another boy, so why not be ready? I wish I would have taken before pictures because it looked super cute, but understandably somewhat boyish.
Once we brought Brookie home from the hospital, I knew I had to redo the room to make it look and feel more girly. I might have gone a little overboard at a few baby boutiques, Target, Hobby Lobby and on Etsy. Oops! In fact, Brandon would come home each week and just shake his head when he'd peek in her room and see what all I had bought for it and done to it. Haha! Hey, she's our last baby and our only girl so I had to go all out. 😉
Okay, Brookie's ready to give you the tour. She says, "Welcome to my crib!"…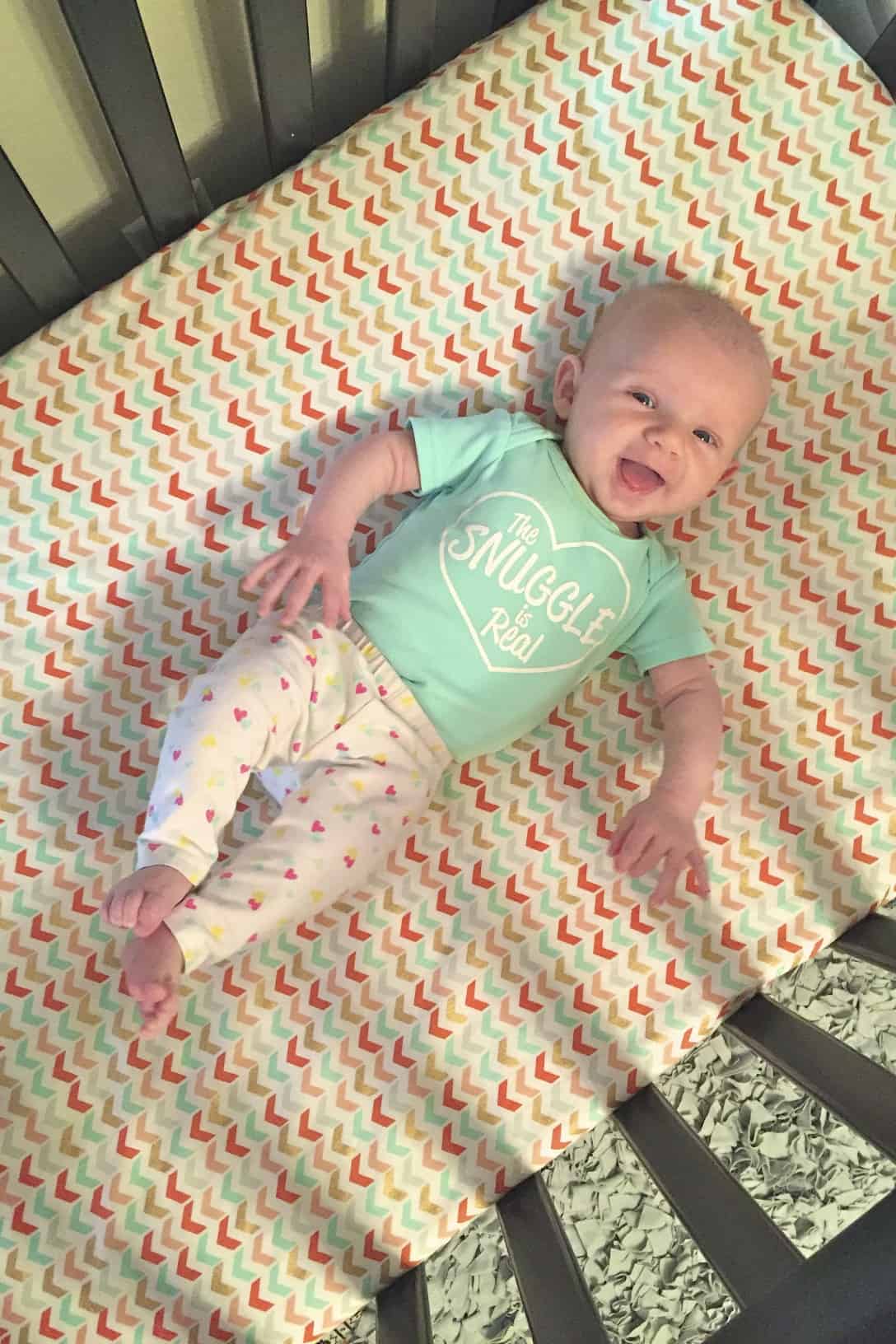 We used one of the twins' mini cribs for her bed and Baker's old crib turned full-size bed so that we can use her room as a guest room too since we don't have any extra rooms in the house. Full house indeed!
I had custom mini crib sheets made through Etsy.
I fell in love with the canvas wall art (The Gang Celebrates) above her crib when I was browsing a local baby boutique here in Dallas (Baby Bliss) before she was born. The canvas felt a little girly, so I decided to wait until the baby was born before buying it. Once Brooklynn was born, I decided to order it and use the color scheme in it as the theme for her room.
Her changing area is my favorite and she loves it too! She loves looking at the wall and above her when we're changing her.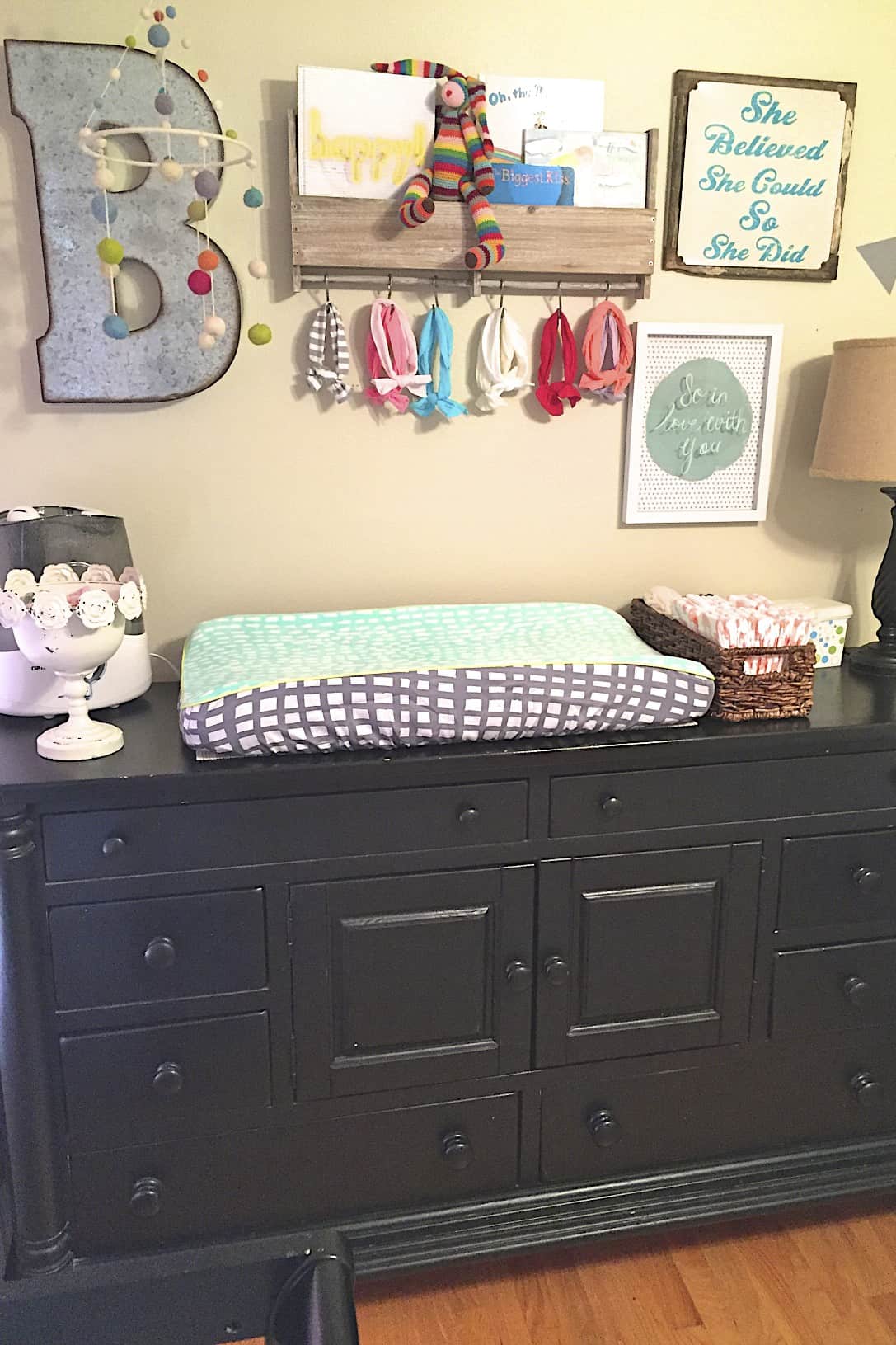 The Oh Joy! changing pad cover is from Target. It's so soft and fits perfectly.
The metal letter B, wooden rack, white metal bowl with bows in it, and "So in love with you" wall art are all from Hobby Lobby. That place is dangerous when it comes to decorating a room, especially for a little girl! I made several trips there throughout the process, making sure everything I bought was on sale. If you shop at Hobby Lobby regularly, you know that almost everything is 50% off at some point. They change their sales every week.
The "She believed she could so she did" wooden wall art is from Nordstrom.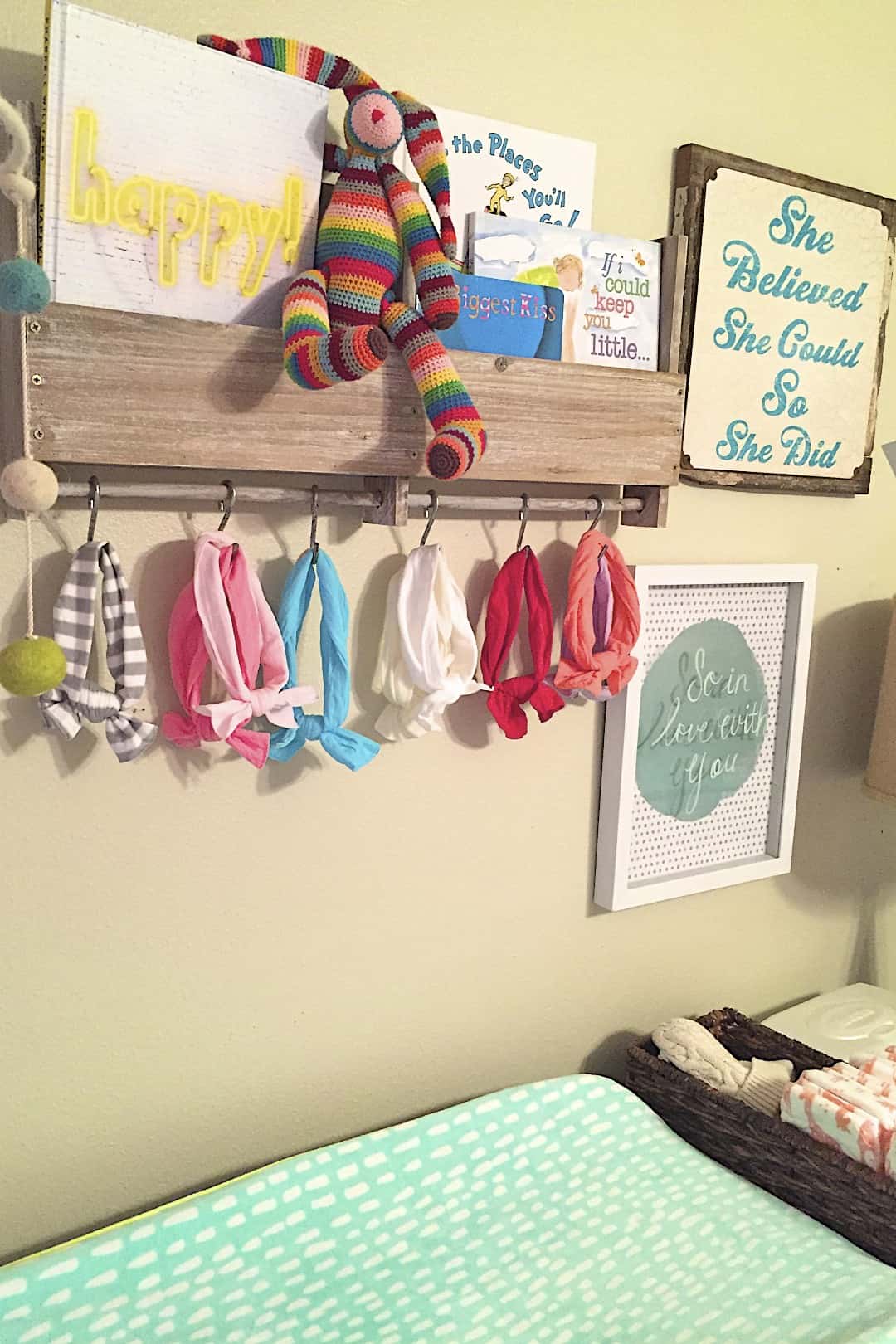 The hanging headbands are from Baby Bling Bows. They're our favorite headbands right now and I think we have one in every color. They've either been gifted to us or I've bought them at Nordstrom.
I ordered several cute and inspirational books through Amazon to place on the wooden rack and set out on the table as you enter her room: Happy!, Oh, The Places You'll Go!, If i could keep you little…, The Biggest Kiss, The Wonderful Things You Will Be, I Wish You More, Your Baby's First Word Will Be DADA, Moo Baa La La La!, The Daring Book for Girls
The colorful striped bunny came from Baby Gap.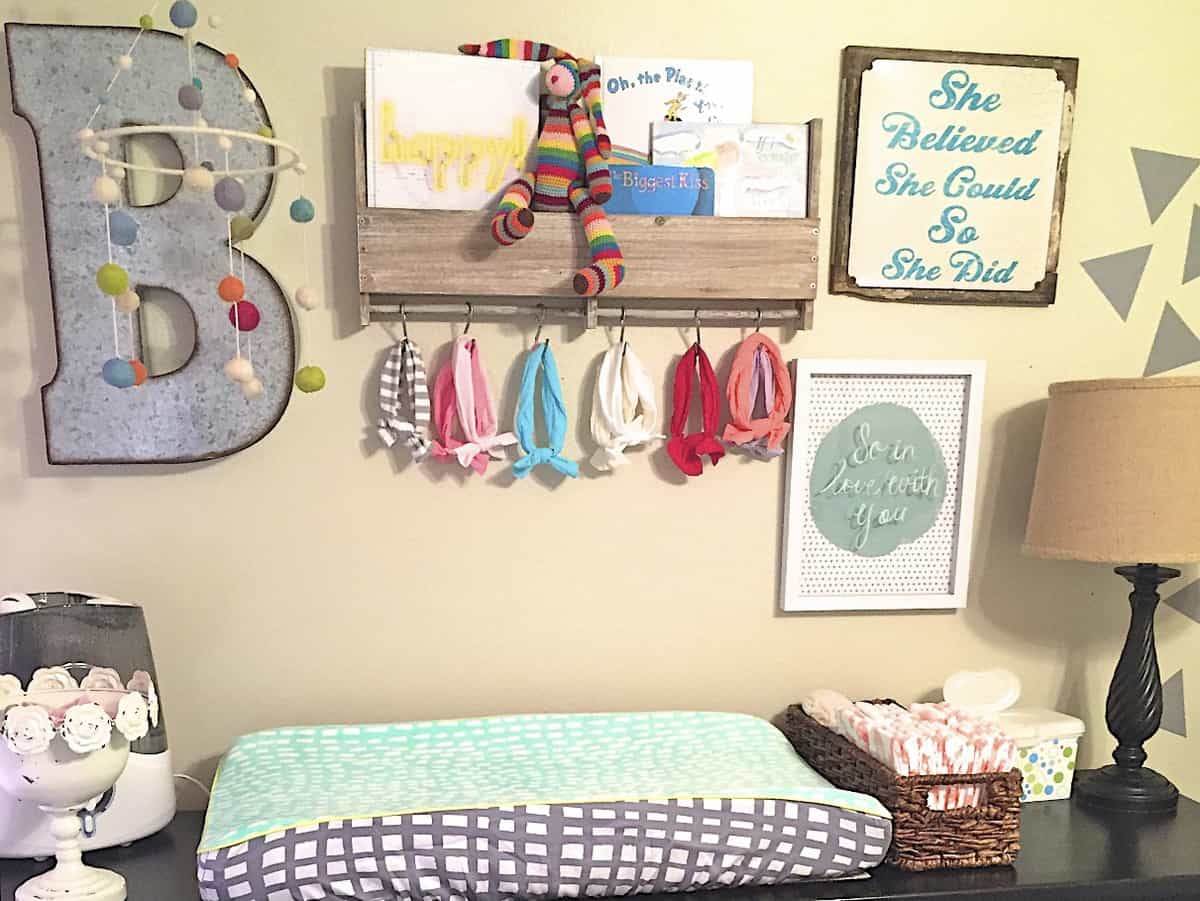 The Merry Go Round mobile is from Petit Pehr. Brookie loves watching it go round and round!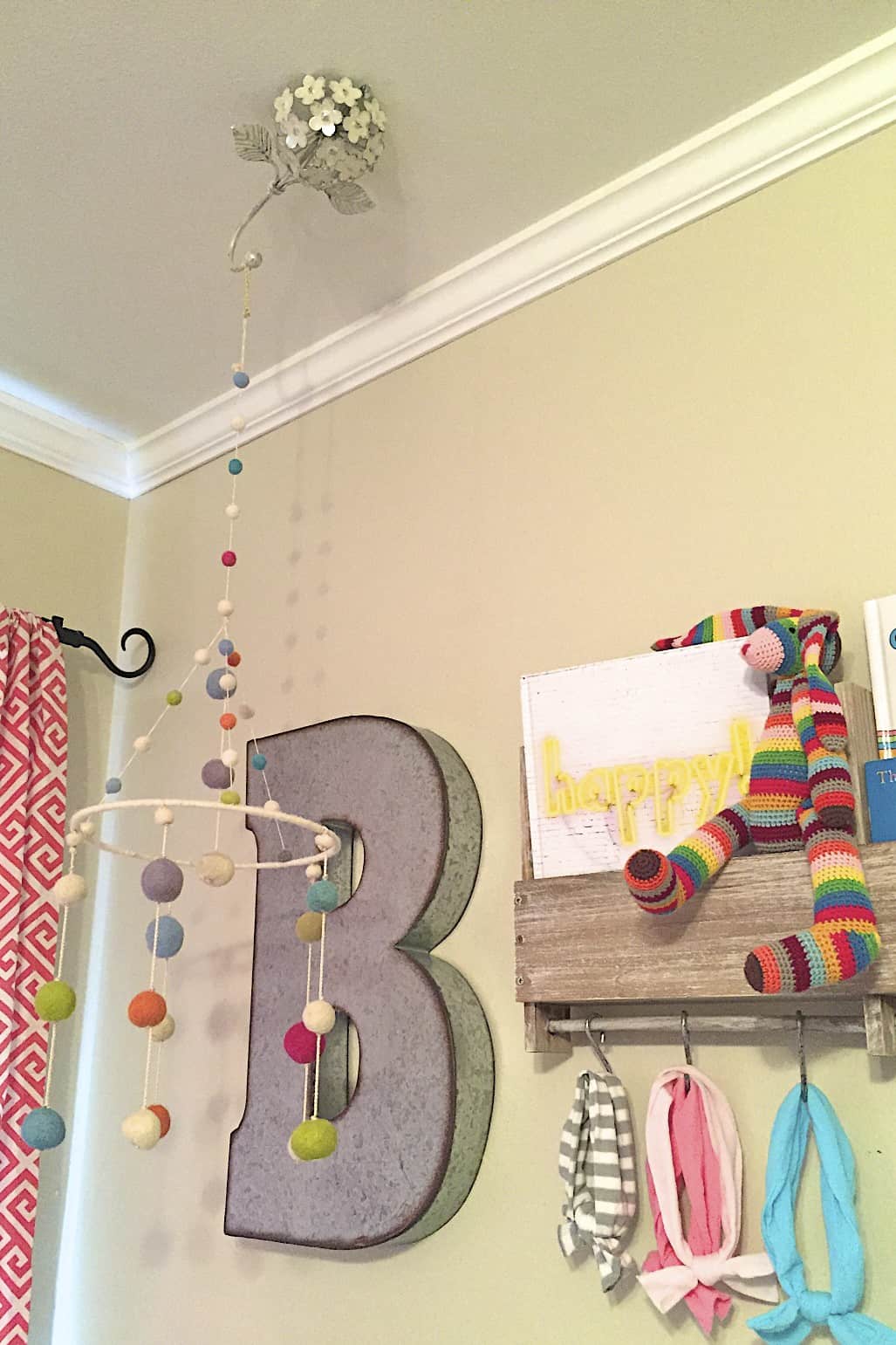 And here's the other side of the room…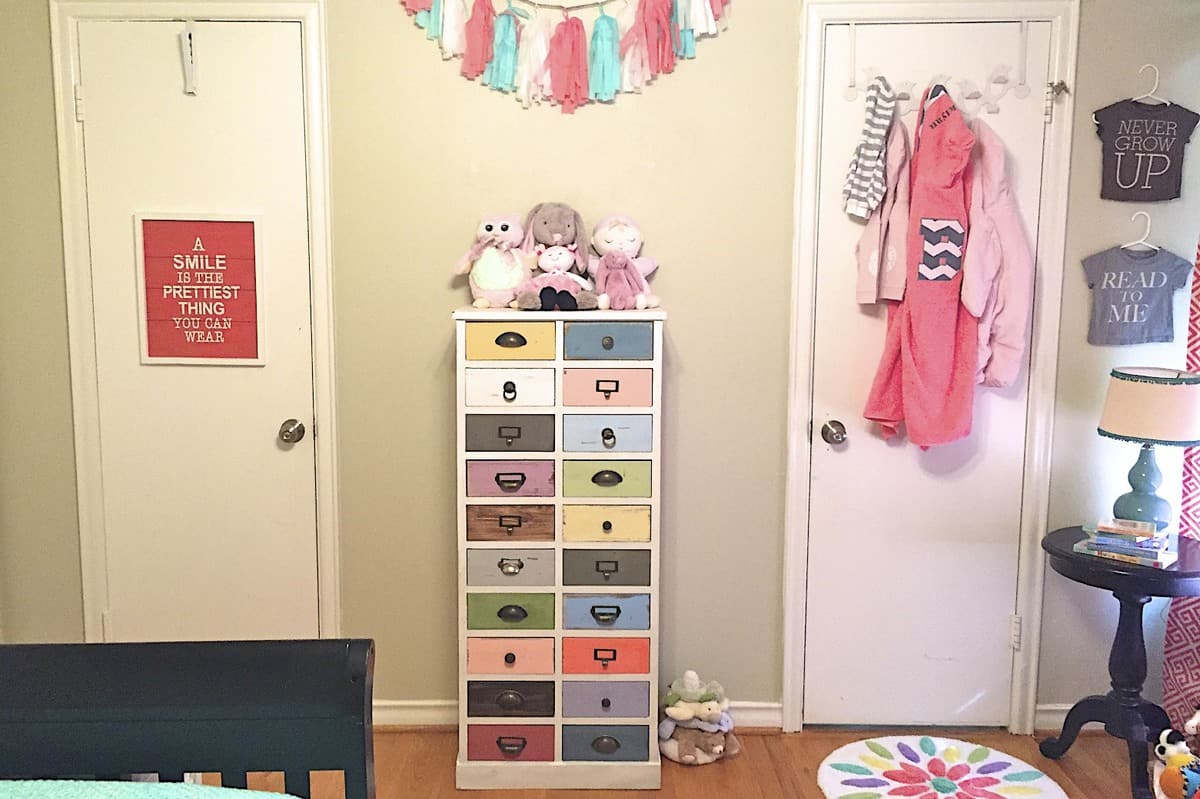 I found the cutest colorful antique drawer organizer and tassel banner at Hobby Lobby.
The "A smile is the prettiest thing you can wear" wooden wall sign came from Hobby Lobby as well and is so perfect to hang on the door to our smiley Brookie's closet.
The sweet white bird overdoor rack used to hand her towels and hoodies on the other door is from The Container Store.
I created a little reading and play area for her in the corner with a little round bath rug from Target for her to sit on. The round table and aqua lamp base are from Target as well and the lamp shade is from Hobby Lobby.
The pretty coral curtains are from Target.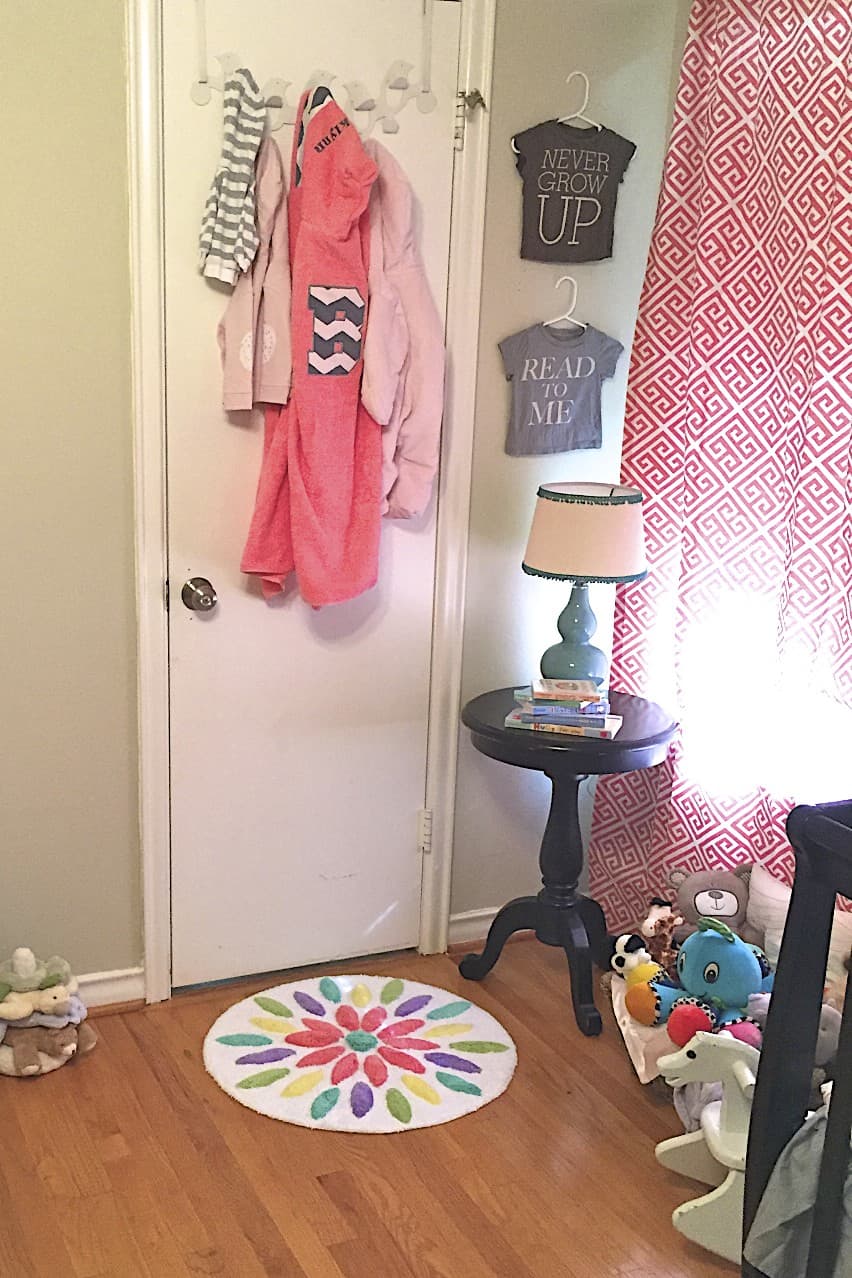 Brookie loves laying and playing on this cozy round silver shaggy area rug.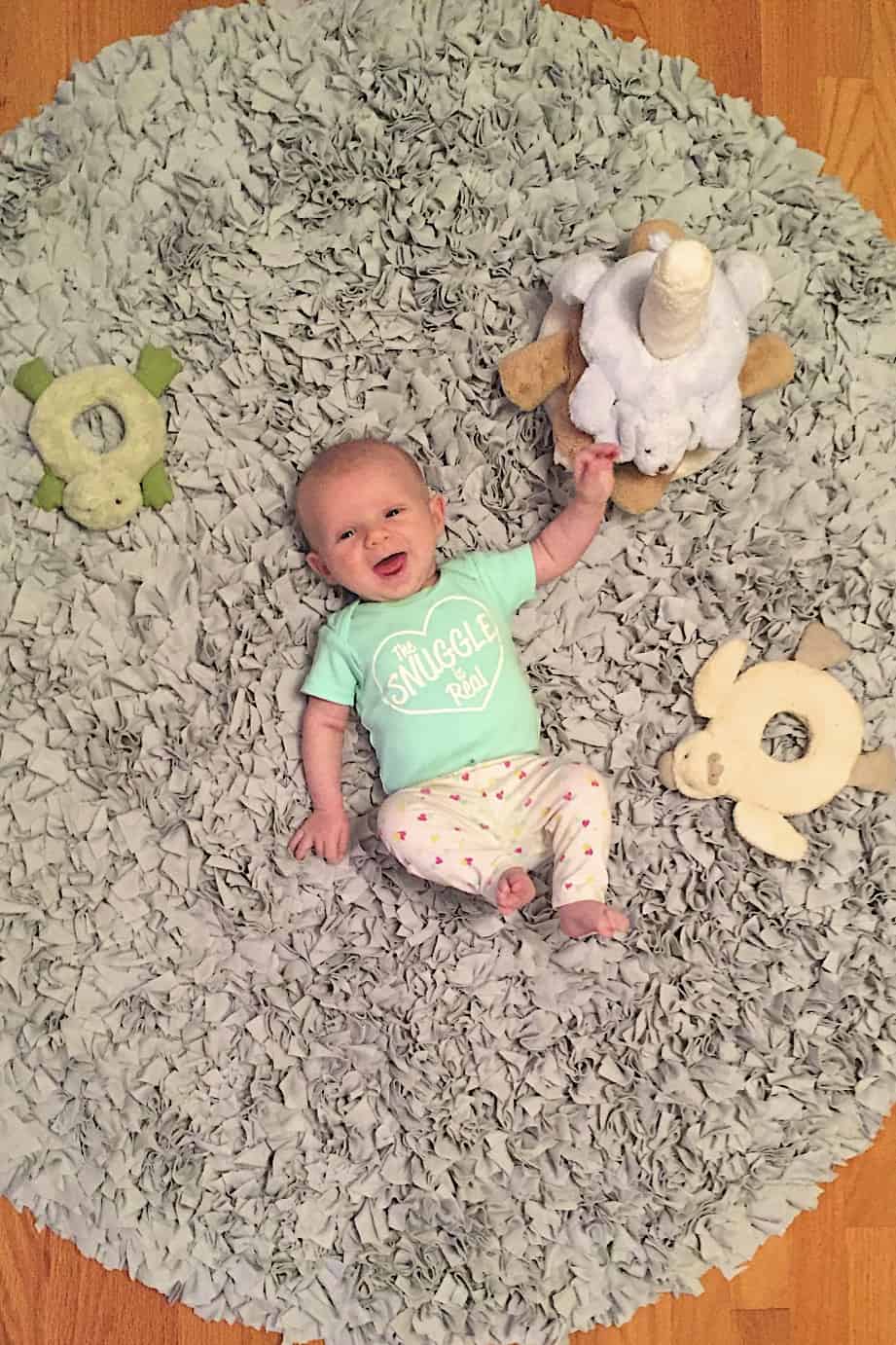 I got three of her newborn pictures printed on canvases to hang beside the bed and they turned out beautiful. I ordered them for 75% off through Photobucket.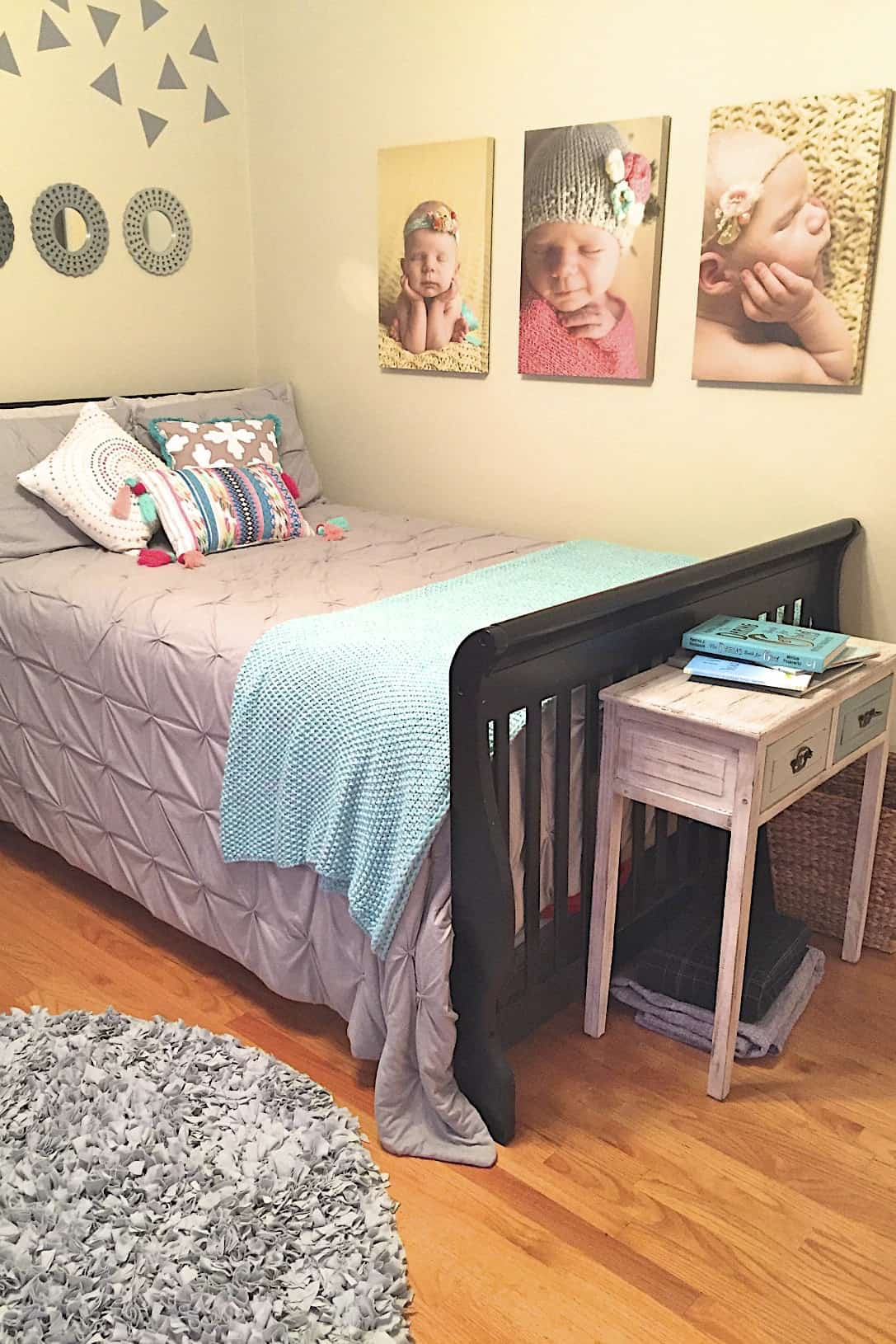 The little antique table at the end of the guest bed is from Hobby Lobby. The throw pillows and knit blanket on the bed are from Target. The little round mirrors above the head of the bed are from Target as well and the gray triangle wall decals are from Hobby Lobby.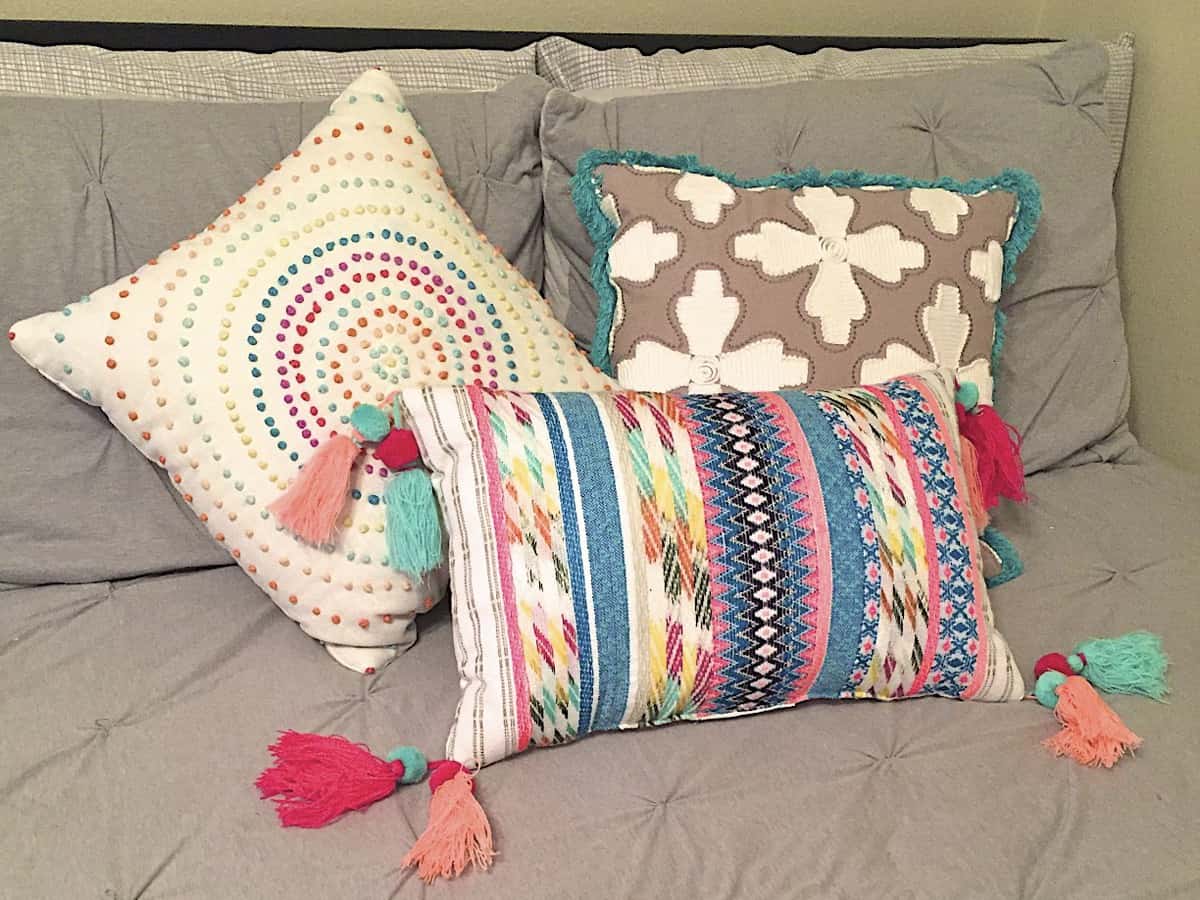 I had so much fun making Brookie's room special and hopefully she'll enjoy it for years to come or at least until she has room decoration opinions of her own (which I'm sure she will before I know it!).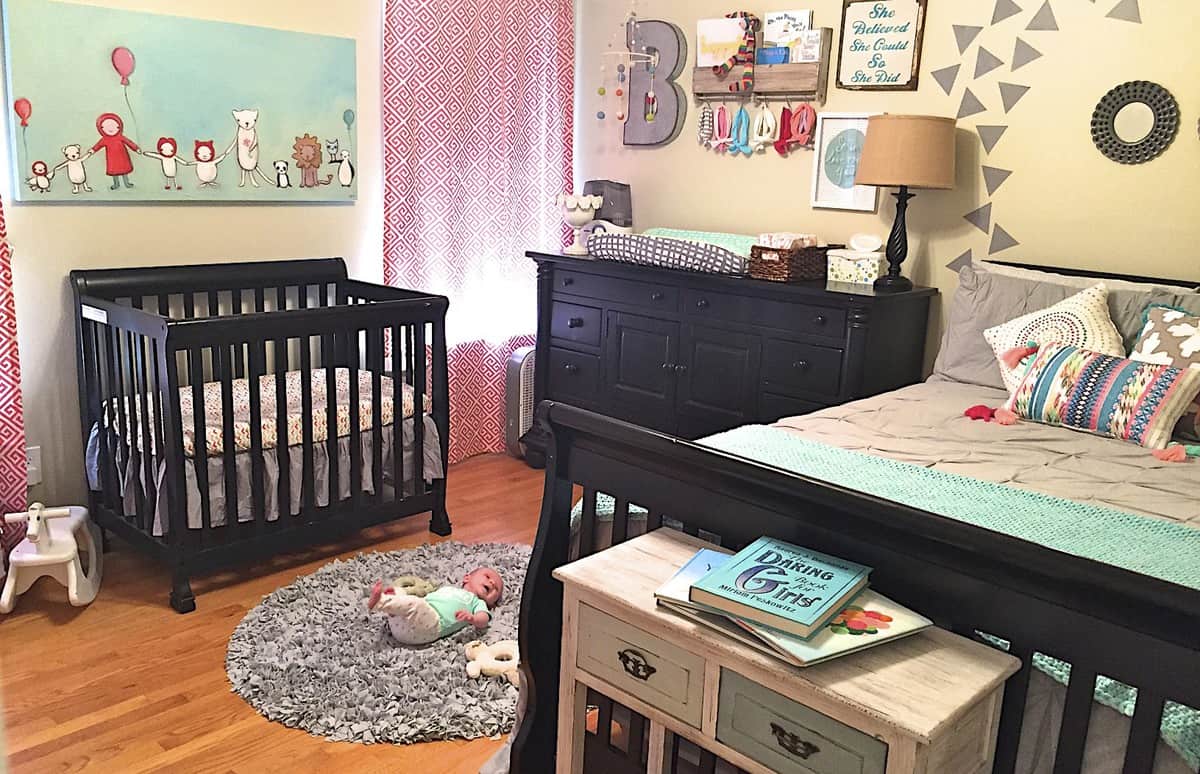 So if you have a little girl of your own and are looking for some cute ideas for her room, hopefully Brookie's room will give you some inspiration.
xoxo,
Maegan