Sharing Brookie's 6 month pictures along with an update on life with our sweet spunky little girl!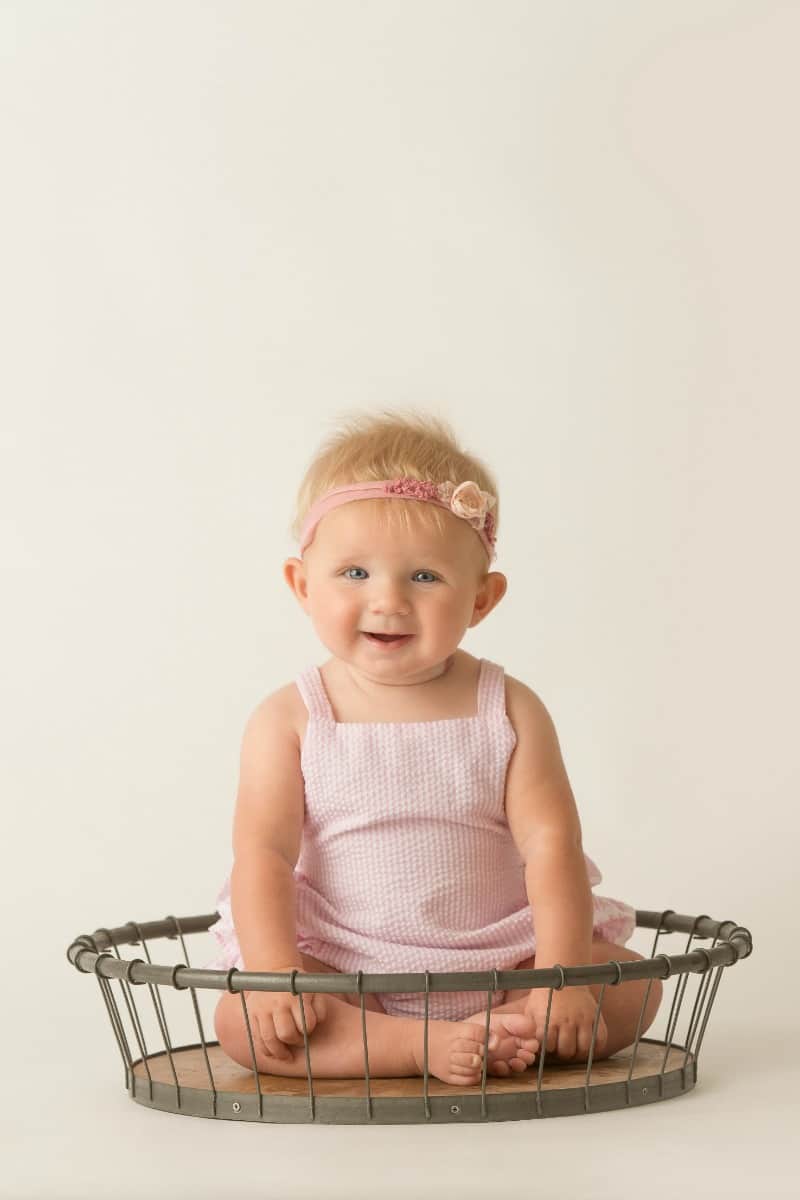 I seriously can't believe this sweet girl of ours is already 6 months old. Well, actually she's almost 8 months old, but I can't even think about it. Her first year is flying by way faster than I remember the boys' first years and theirs' went pretty fast. Why do they have to grow up?! 😉
The amazingly talented Chelle from Chelle Cates Photography spent a few hours with Brookie and I at her studio capturing the precious 6 month stage she was in. Sitting pretty and smiling lots. Love, love, love!

Brookie continues to bring so much joy to our lives. She's still the happiest little thing we ever did see. I swear we don't give her happy pills. 😉
Her sweet and spunky personality shines through more and more every day. She's loud and proud of it. She wants to be in on all the action and is determined in all that she tries to do. You go girl!

(Thanks to my friend Heidi for making Brookie this adorable and super soft red pom pom swaddle that she'll snuggle for years to come!)
She's a mama's girl, which I not-so-secretly love! 🙂 We're together all day every day and I wouldn't wish it any other way. We sing, we dance, we chat, we play, we shop, we bake, we exercise, we nap and then we do it all again together the next day! I hope we're always this close.

She's got a full head of blonde hair and big blue eyes. She looks just like Baker did when he was her age. We can't get over the similarities.
She's tall and her once leanness is now filling in making her all the more delicious! And speaking of delicious, this girl loves her food. Not her bottle, but real food. Like whatever we're eating, she wants to eat. I would list her favorites, but honestly, she'll eat whatever we put in front of her. We've got another foodie in the fam and we love it!
She's a girly girl, but she can already hold her own with her big brothers. She's not afraid to put them in their places and pretty much has them all wrapped around her little fingers. Forget fancy toys, this girl is best entertained by her brothers. She could sit and watch them carry on in their wild ways for hours. She just claps and laughs and squeals and it's the most precious sight ever.

I'd be lying if I said she's always happy because she certainly has her moments. If she's tired, hungry or not getting her way, she'll let us know…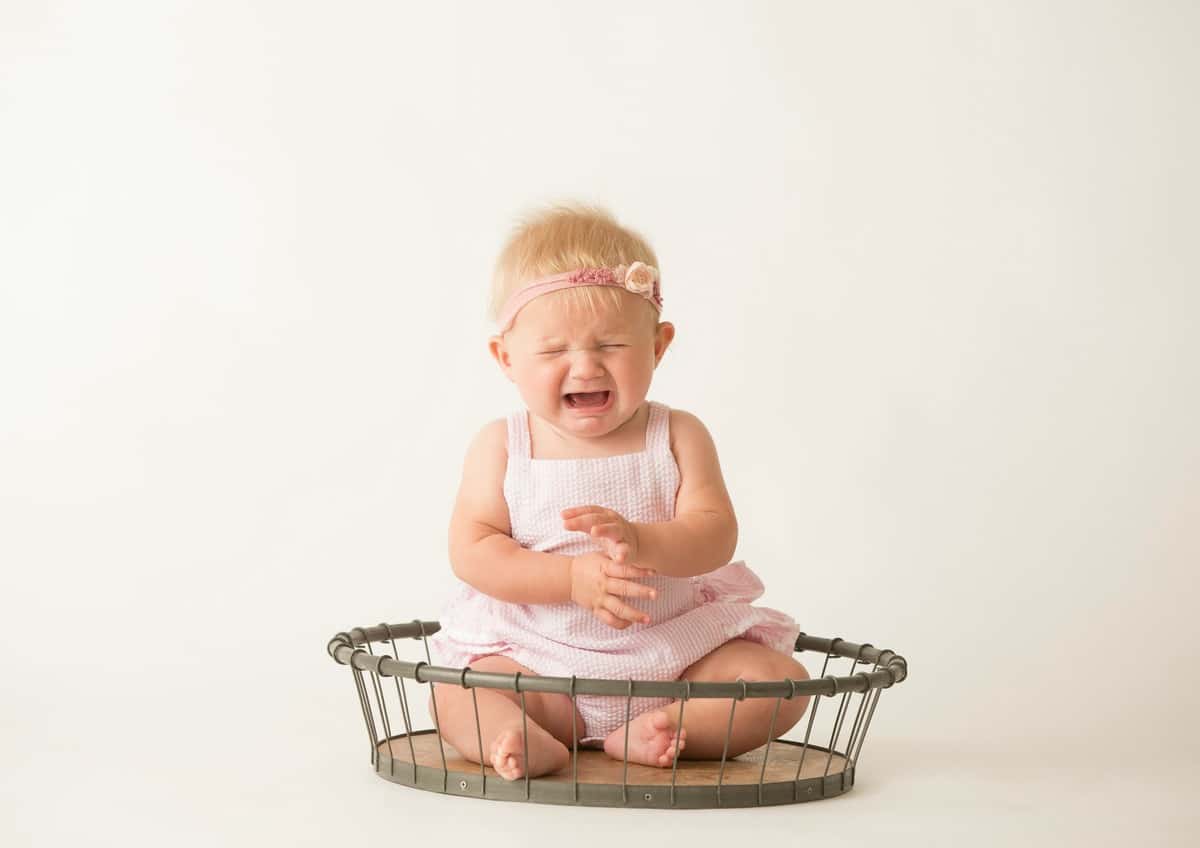 She's close to crawling, eager to pull herself up, no teeth yet, sleeps about 17 hours a day, loves swimming, secretly feeds our pup under her high chair, waves bye bye like a beauty queen, and makes the cutest lip popping sound when I say "give me kisses".
She says Dada all the time as she looks around for him or tries to get his attention. She saves her best and sweetest chuckles for Dada.
She also says "du du" to our dog, Bella. They've become best buds ever since Brookie started eating real food. Bella's such a beggar and Brookie's quick to give in. 😉 She thinks Bella's ridiculous bouts of barking are hilarious. They say every dog should have a boy. Well, Bella won the dog lottery with three boys and a little lady that adore her to death.

Our Brookie continues to bring so much love and joy to our family and we're so thankful for her. Trying to soak in and cherish every moment because dare we blink she'll be 16.
xoxo,


Thanks to sweet Chelle Cates for capturing these precious pics of Brookie for us to cherish forever!