Eyes too big for your stomach? Put some away for a rainy day with these tips and tricks for The Best Ways to Freeze Your Favorite Foods. Plus, my favorite snacks to freeze!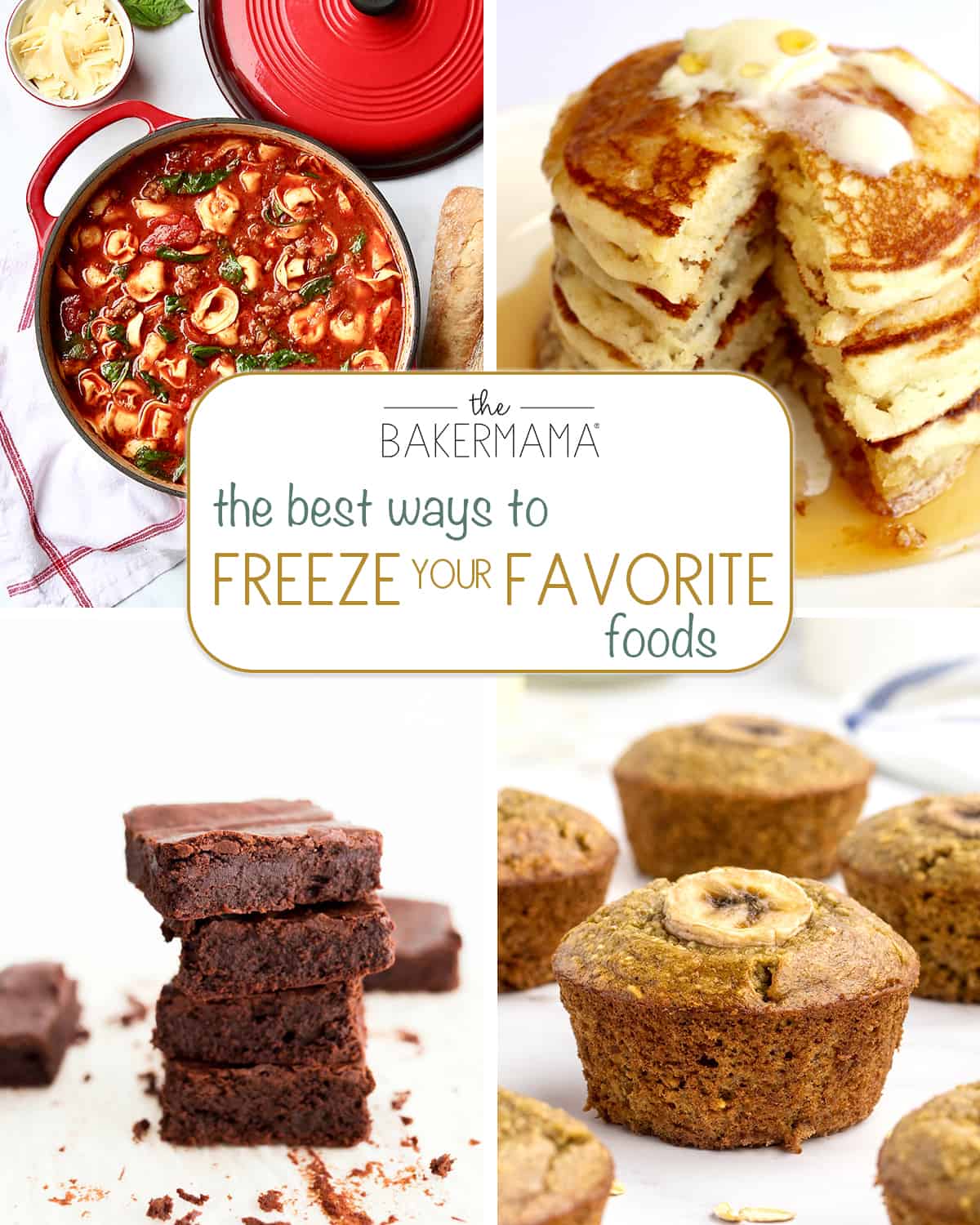 Basics by The BakerMama
Welcome to Basics by The BakerMama! I created this how-to series to help beginner cooks hone their skills, make the most of their time in the kitchen, and create great family memories. I hope you enjoy!
The Best Ways to Freeze Your Favorite Foods
Whether you're making meals ahead of time or buying in bulk to save money, freezing food is a great way to get the most for your time and money. With the right know-how, you can store ingredients and even whole meals at their peak, ready to use when you need them. Grab your plastic wrap and some freezer bags, and let's get freezing!
Freezing Fruits and Vegetables
Preserve fruits and vegetable at the peak of flavor by stashing them in your freezer. I like to buy fruits and vegetables when they're in season and freeze them so I always have them on hand for baking, smoothie making or soup simmering. Frozen fruits and vegetables usually last about a year in the freezer.
Fruit
We love a good Sunday morning pancake board. So it's always nice to have blueberries on hand to mix up a batch of blueberry pancakes. When you buy fruit (such as strawberries or blueberries) to freeze, simply wash and dry it, then freeze it in a single layer on a cookie sheet. Once frozen, move it into a freezer-safe container or pint size or quart size freezer bag. When I freeze bananas, I peel and slice them, lay them flat on a parchment-lined baking sheet, then freeze the slices for easiest use. It's much easier to blend frozen bananas slices than it is a whole frozen banana.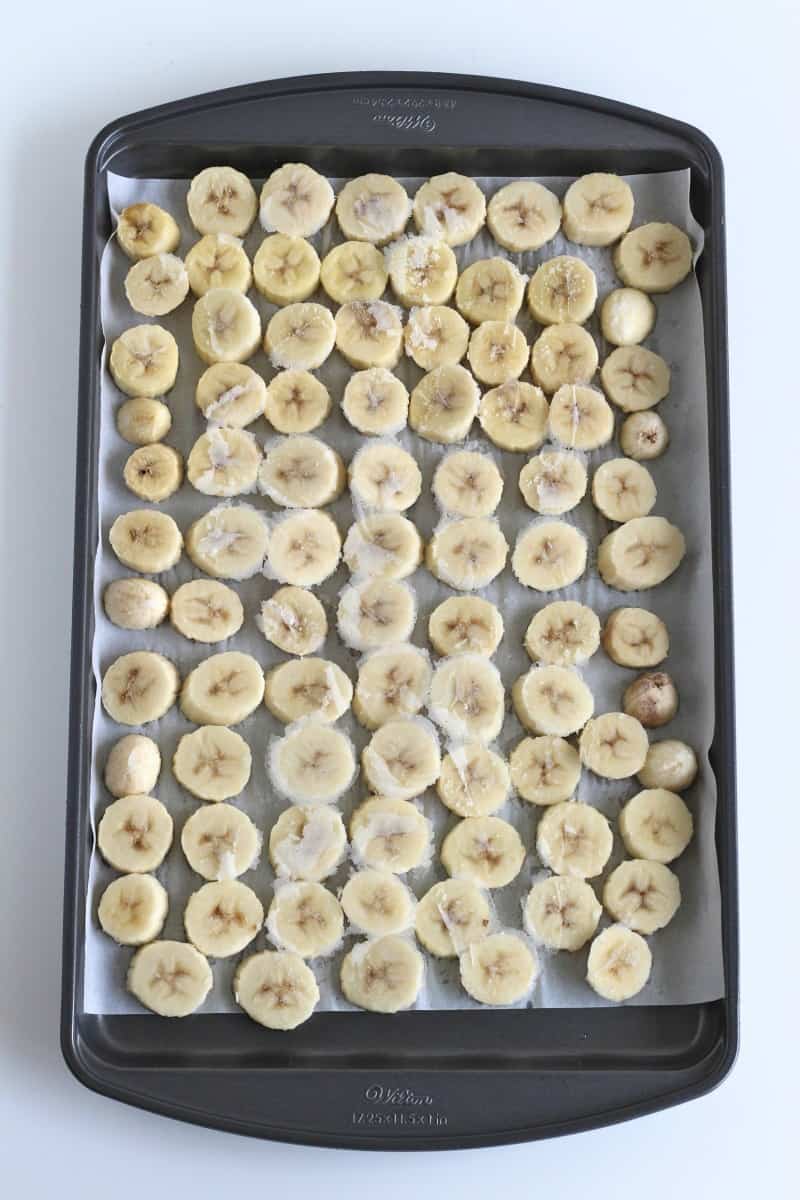 Veggies
From stir fry to casseroles to soups, frozen vegetables go from freezer to recipe in a snap. I like to prep my vegetables before I freeze them so they are ready to use. Wash, trim and cut veggies into bite-sized pieces before freezing.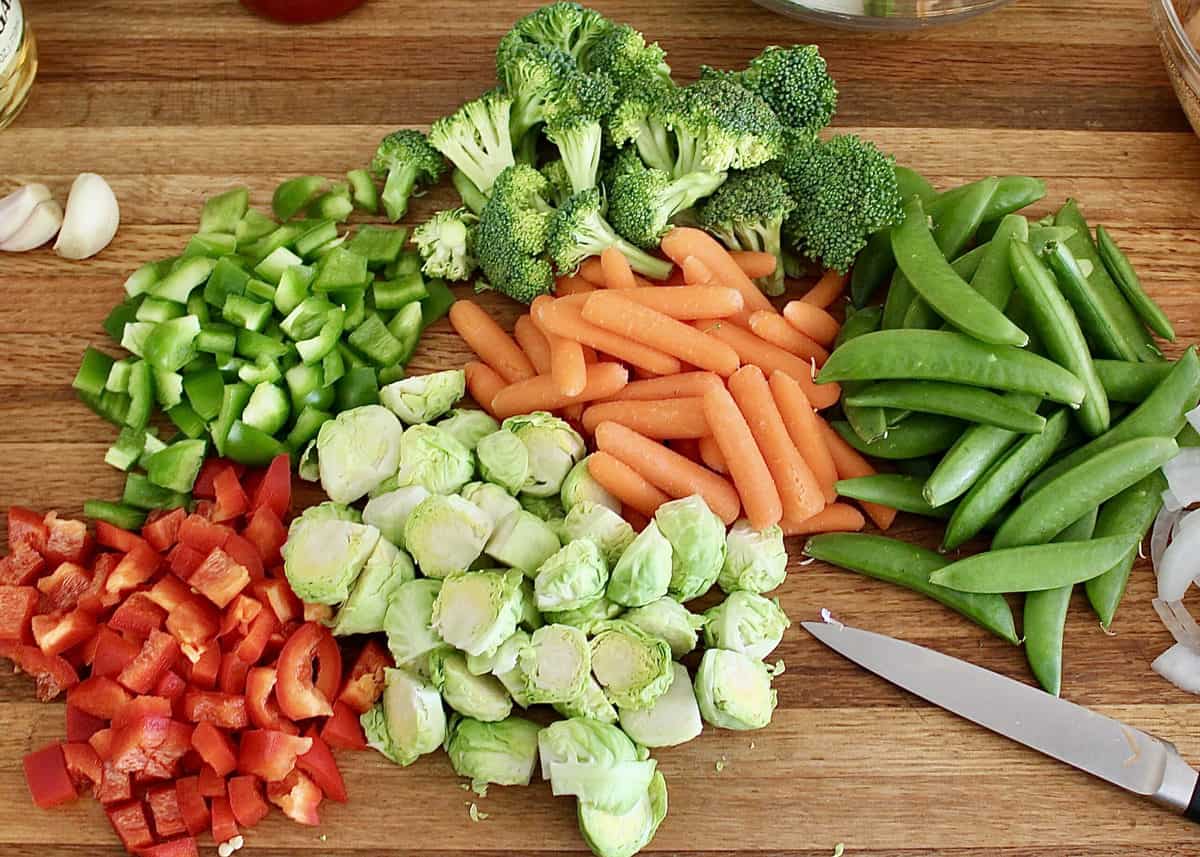 Freezing Boneless Chicken, Ground Beef, Ground Turkey, etc.
Buying meats in bulk is a great way to save money. Ground meats have been processed and so they're more susceptible to spoiling. It's best to freeze ground beef and turkey the same day you bring it home from the store, to minimize any potential bacterial growth. With clean or gloved hands, separate your meats into useable portions (I usually keep them in 1-pound portions). Wrap as tightly as you can in plastic wrap and then place in a freezer-safe bag, taking care to remove as much of the air as possible before zipping it shut. Easy peasy! Meats should keep for up to four months in a below-40 degree freezer. In-tact meats like roasts, steaks, and chicken breasts, can last longer.
Freezing Casseroles and Soups
Want to enjoy a delicious, home-cooked meal that's ready in no time? Make your favorite casseroles or soups in bulk and freeze them in portions for a no-fuss lunch or mid-week dinner. When frozen correctly, casseroles and soups should last in the freezer for up 3 months.
First, it's important when freezing your casseroles and soups to be sure let them cool completely before storing them. Soups and liquids are best stored in plastic containers. This storage container set is my absolute favorite because it has various sizes for storing different amounts. The smaller container are great for freezing individual portions to defrost and enjoy for lunch or a snack. The larger containers are great for freezing family meals or larger dishes.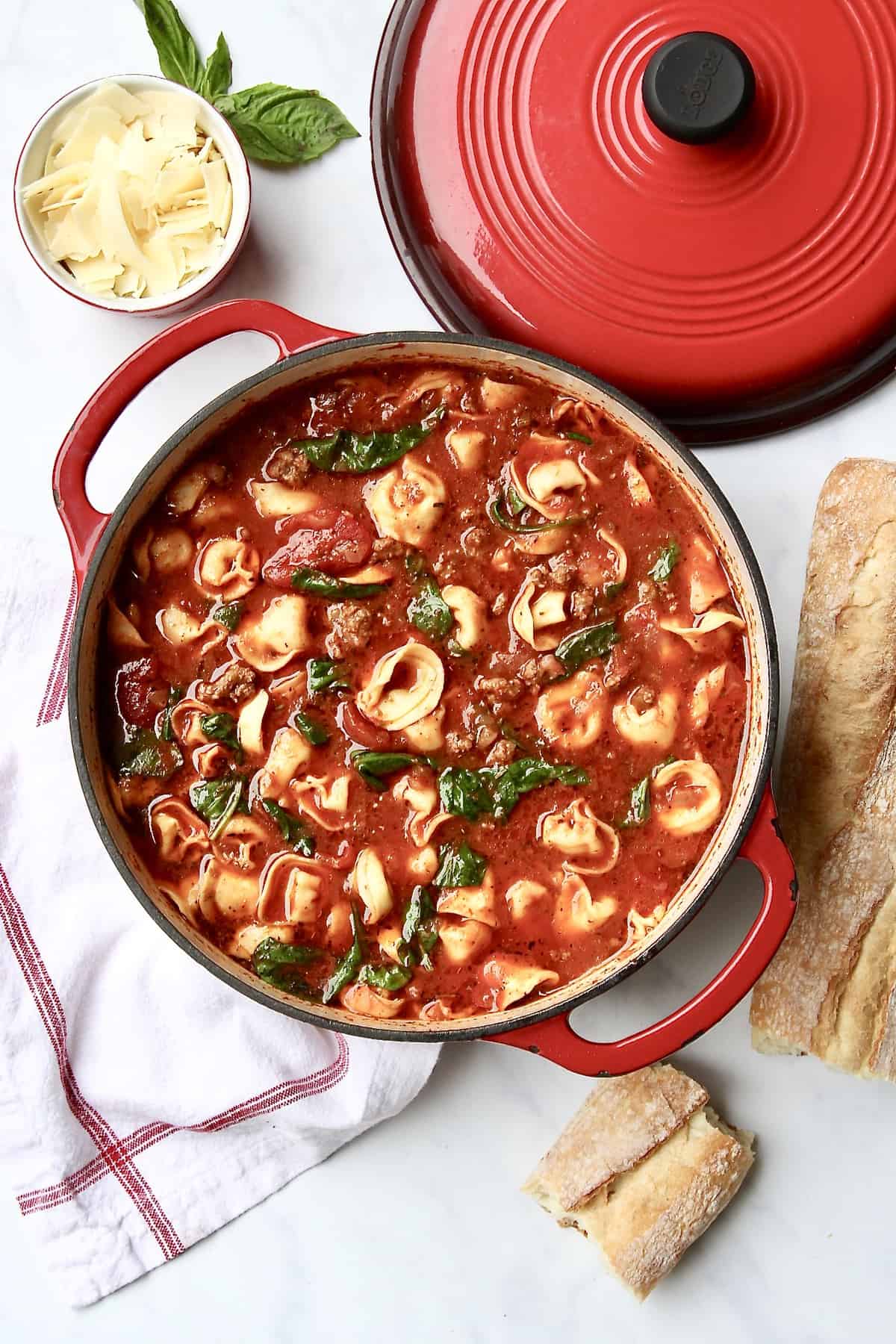 Freezing Quick Breads, Muffins, Cookies and Brownies
To freeze bread, first let it cool completely. Then wrap it tightly in plastic wrap, and put it into a freezer-safe baggie before storing in the freezer. Wrap the bread as airtight as possible. When stored properly in the freezer, bread will maintain great quality for 2-3 months. To thaw, let it sit, loosely covered, on the counter for several hours.
For muffins and cookies, I recommend wrapping them individually in plastic wrap then putting in a freezer-safe container or in individual freezer-safe baggies. To defrost muffins, let them set at room temperature, uncovered, so they don't absorb too much of the moisture.
Making batch pancakes is one of my go-to easy breakfast hacks. I simply make and freeze them so then we can easily pop them in the toaster or oven when we need a quick and simple delicious, homemade breakfast.
Wrap donuts in plastic wrap and foil after they have cooled and freeze for another easy, go-to homemade breakfast.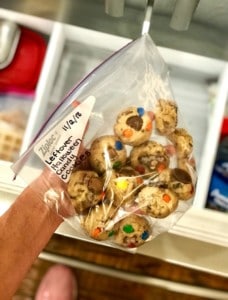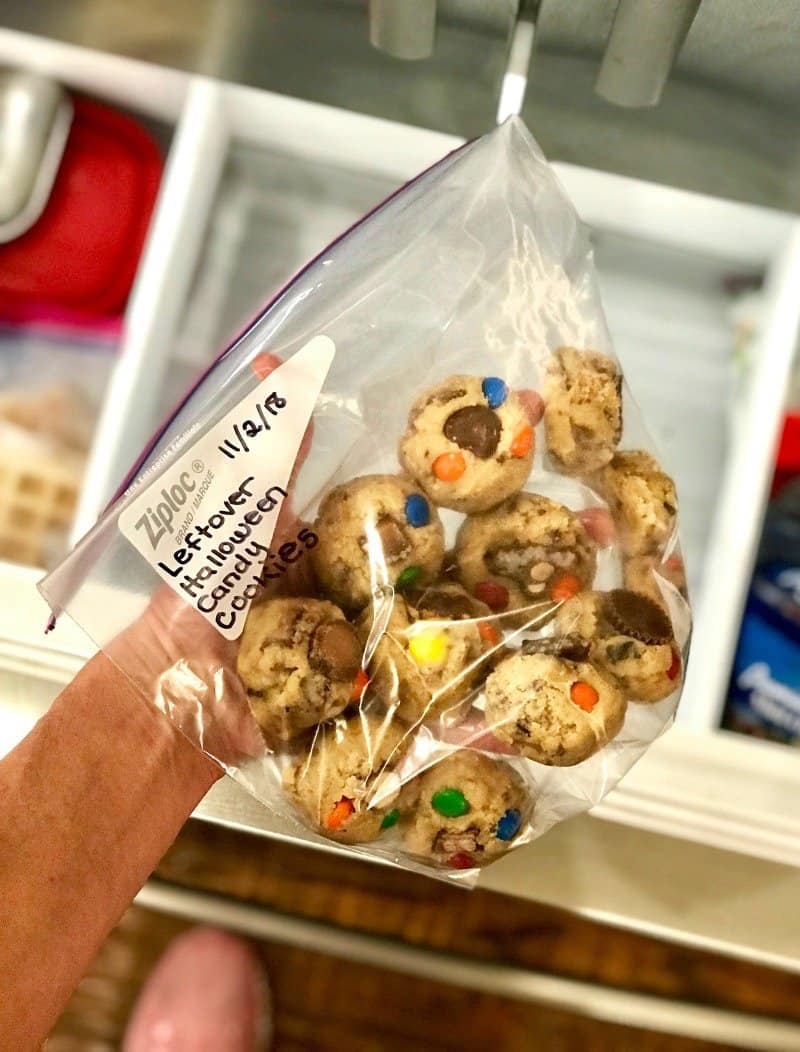 Freezing Dairy, Egg and Cheese Dishes
Freezing dairy and egg dishes can be intimidating. But it shouldn't be. Let me give you a few tips to make it foolproof.
Both regular milk (skim through whole) and buttermilk can be frozen for 1-2 months. When you're ready to use it, thaw it in the refrigerator. Once thawed, shake whole milk to distribute fats that may have separated during freezing.
These great bacon, egg and cheese bites can be made and easily stored individually for a quick and easy or even on-the-go breakfast or lunch. Simply thaw them in the refrigerator overnight then warm them in the microwave or oven and serve. To make and freeze, let them cool completely and then wrap them individually in plastic wrap and store them in a large freezer bag. These will last in the freezer for up to a month.
These easy Pizza Toasts don't even need to be defrosted. You can serve them from the freezer just by putting them on a pan and set the oven to 350, letting the toast heat up as the oven preheats. When the oven reaches 350°F, the toast should be done.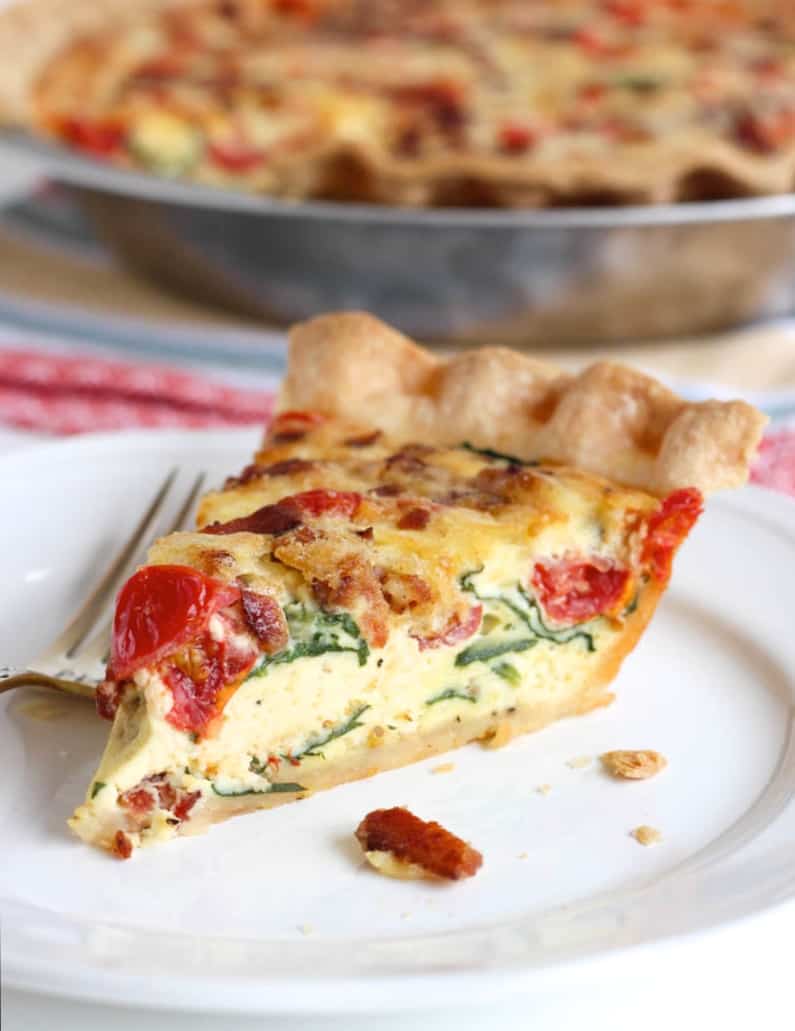 My Favorite Freezer-Friendly Snacks and Treats
Prepping these little bites is just so easy. My freezer is always stocked with them for a yummy treat ready anytime! Stored in an airtight freezer-safe bag or container, they'll keep in the freezer for up to 3 months.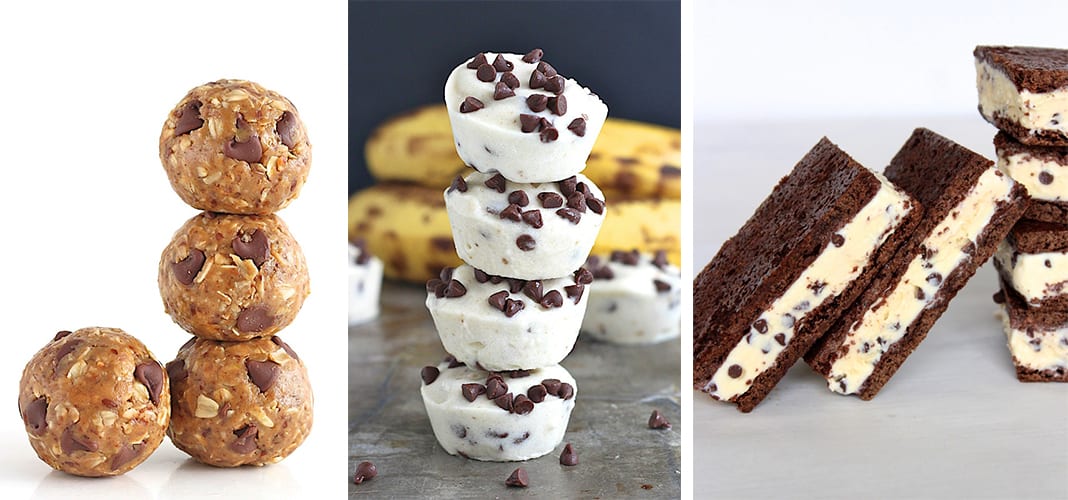 Tips for Freezing and Defrosting Cheese
We always like to have cheese on hand so we can make a charcuterie board at the spur of the moment. Sometimes I'll find that we have too much cheese and I need to freeze some.
For best results, keep cheese frozen for no more than 6 months. When freezing cheese, cut it into portions no larger than 1/2 pound each, and wrap tightly in airtight wrapping or place inside a freezer bag. You can also grate cheese before freezing and place it in a freezer bag.
Retain the cheese's texture by defrosting it slowly so it doesn't become too crumbly. Leave the package tightly wrapped in plastic or in the plastic bag it was frozen in to retain moisture as the it thaws. Place it in the refrigerator. Thaw overnight or for 24 hours, or until the cheese is completely defrosted.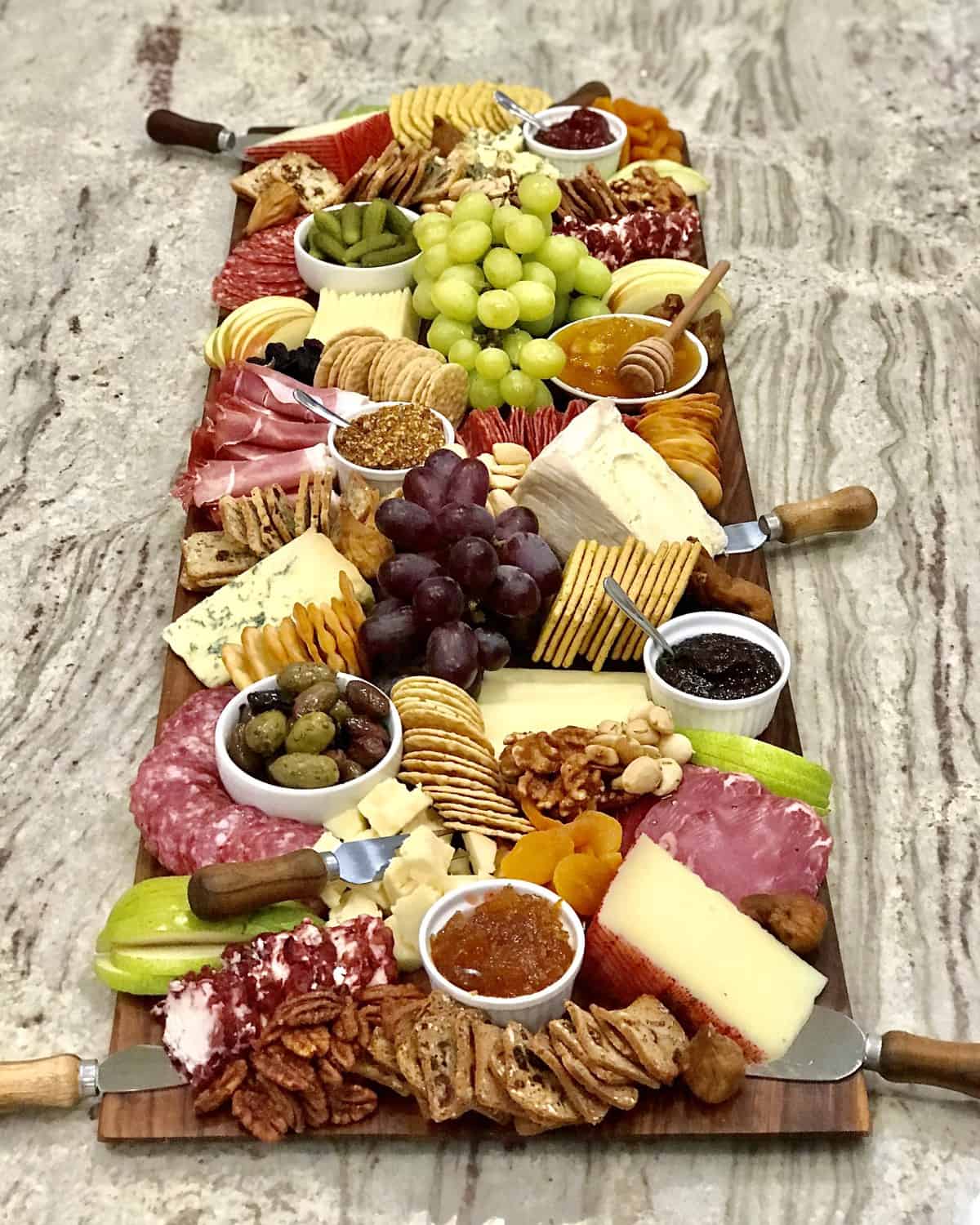 I hope these tips for the Best Ways to Freeze Your Favorite Foods help you save time and money! When you make one of my recipes and share on social media, be sure to snap a picture and tag me @thebakermama so I can see. I love seeing your make and enjoy the recipes I share!
xoxo,